Rifling through my freezer in the basement this weekend, I discovered a package of Grey Barn short ribs. The perfect thing for Sunday cooking, I decided, and defrosted them. I loosely followed my own recipe for Braised Short Ribs with Ginger, Coriander and Apricots, but substituted garam masala for the ground coriander, of which I was all out. (I've got a million dried coriander seeds I could grind up to make my own if I would just pick them off the branches.) I also used a small amount of dates instead of dried apricots – improvising again. Very tasty!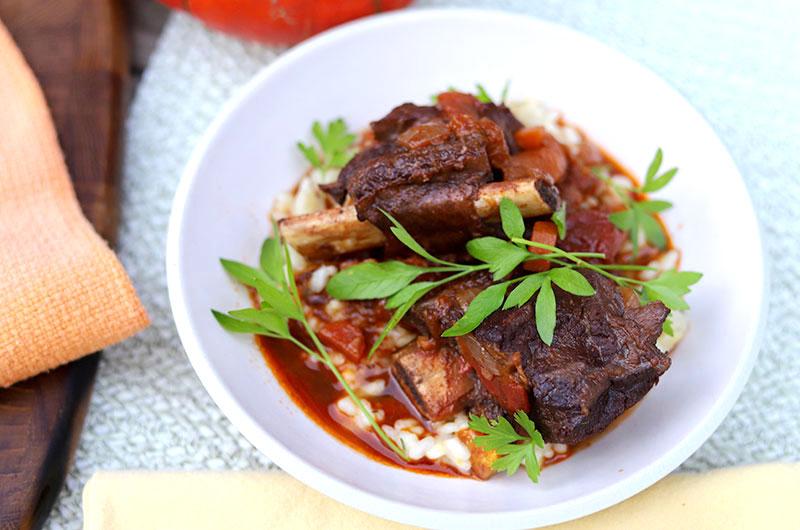 Normally I would serve a spiced beef dish like that over rice or couscous, but some Yukon Gold potatoes in the pantry were calling out to me. Soon I was making a batch of Garlic Roasted in Oil and simmering the potatoes for my favorite mashed potato recipe, Smashed Yukon Gold Potatoes with Roasted Garlic. I decided to peel the potatoes for this version, and the texture and flavor were lovely (top photo).
One bite of mashed potatoes and my mind leapt to Thanksgiving planning. My mother always made the Thanksgiving mashed potatoes ahead and reheated them in a casserole. Which is why last year I played around with that make-ahead idea and came up with this recipe for Make-Ahead Yukon Gold Mashed Potatoes with Gruyere and Shallots. That was a hit, and despite how much I like the garlic smash approach, I may make the casserole again.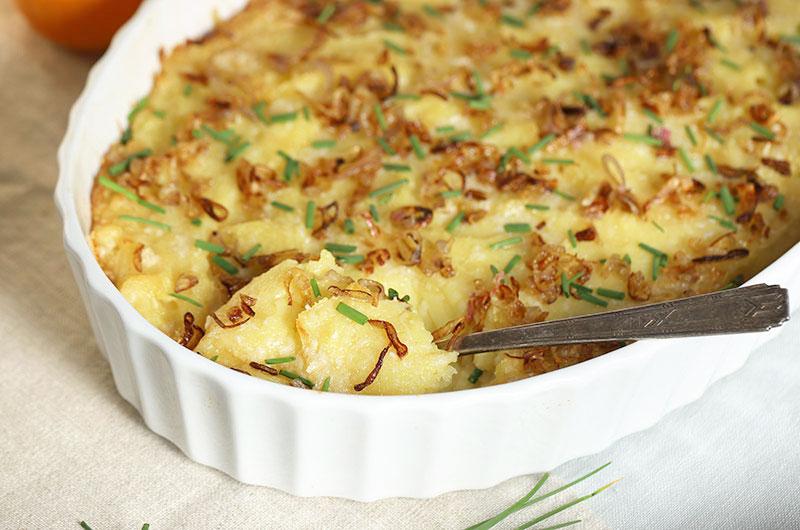 We've also got four other mashed potato recipes on cookthevineyard.com: Creamy Mashed Yukon Gold Potatoes, Whipped Yukon Gold Potatoes with Horseradish, Buttermilk-Nori Smashed Potatoes (best with fish), and Mashed Yukon Gold Colcannon with Sautéed Brussels Sprouts and Shallots.
Apparently we have a thing about Yukon golds! For a creamy mashed potato, you can't beat them. If you're looking for fluffy, you want a chef's potato or an Idaho – and a ricer.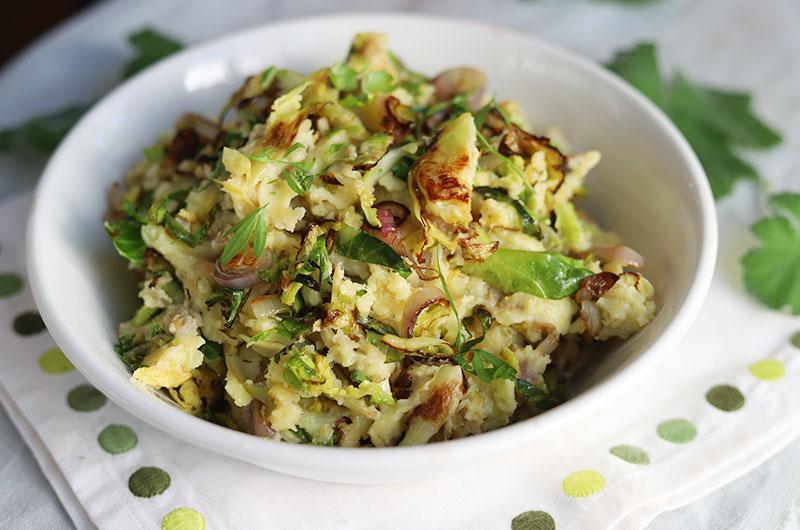 _______
TIP
To keep mashed potatoes hot, put them in a heat-proof bowl over a pot of simmering water and cover with foil. You can hold the potatoes this way for up to two hours.
______
If you love potatoes as much as we do, maybe you'd consider a second potato dish on the Thanksgiving table. Every table needs a Gruyere Potato Galette with Fall Herbs!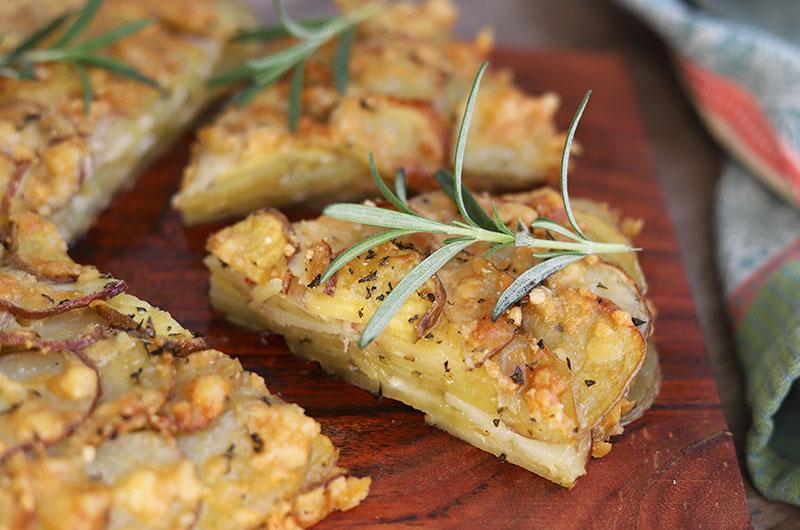 Or how about a Potato Gratin with Gruyère, Thyme & Horseradish?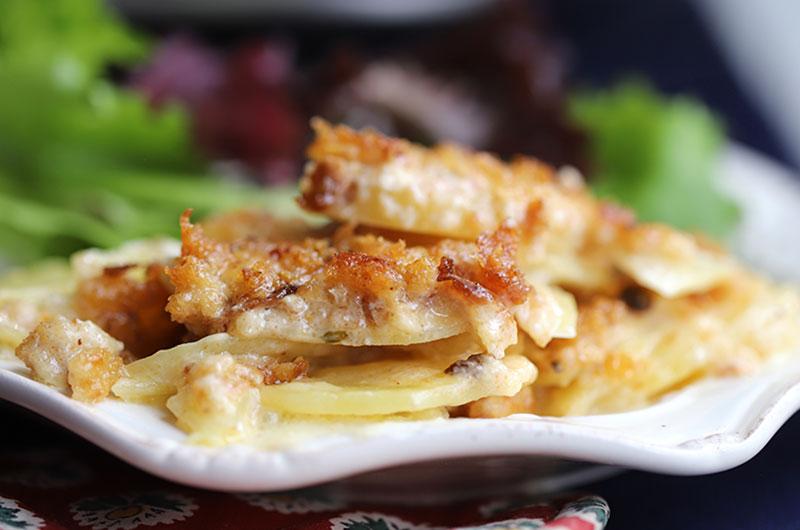 Or a Sweet Potato-Potato Gratin with Caramelized Leeks, Spinach, and a Pecan Crumb Topping?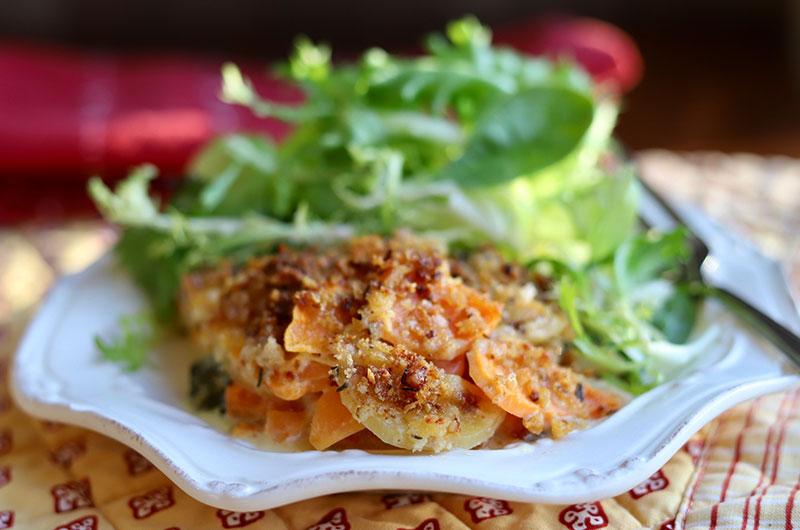 Well, now that we've moved right into Thanksgiving planning, it's time for me to remind you that we have all of our Thanksgiving recipes indexed in one place. In the next couple weeks we'll highlight more of these recipes and introduce a few new ones, too.
We also have a page we call Thanksgiving Central. There you'll find suggested menus, links to recipes and the Thanksgiving Recipe Collection, and sources for both fresh birds and prepared Thanksgiving menu items (that list is also at the end of this newsletter).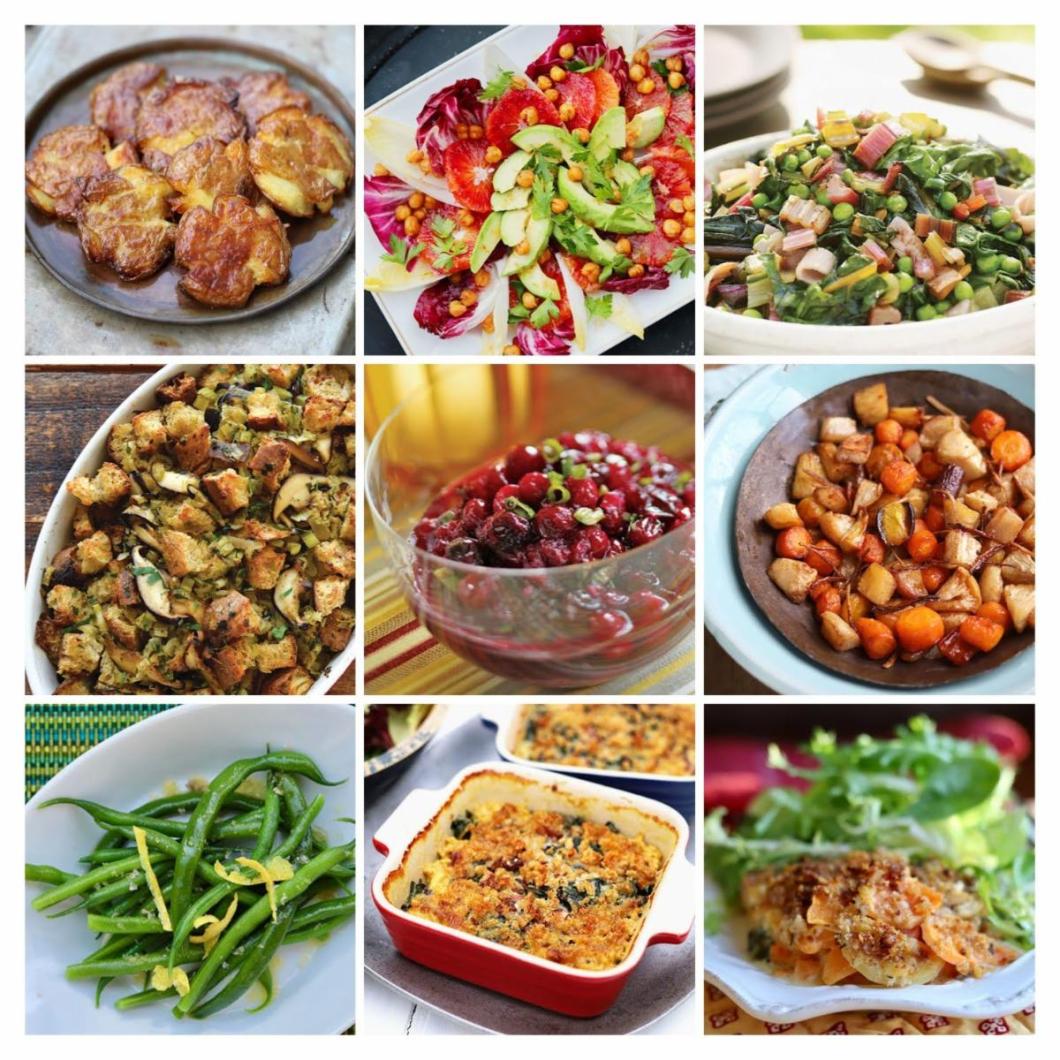 I thought it would be fun to end today's newsletters with starters (just to keep us on our toes). In other words, here are some of our favorite light snacks to have around the house before the big meal.
Rosemary Butter Roasted Walnuts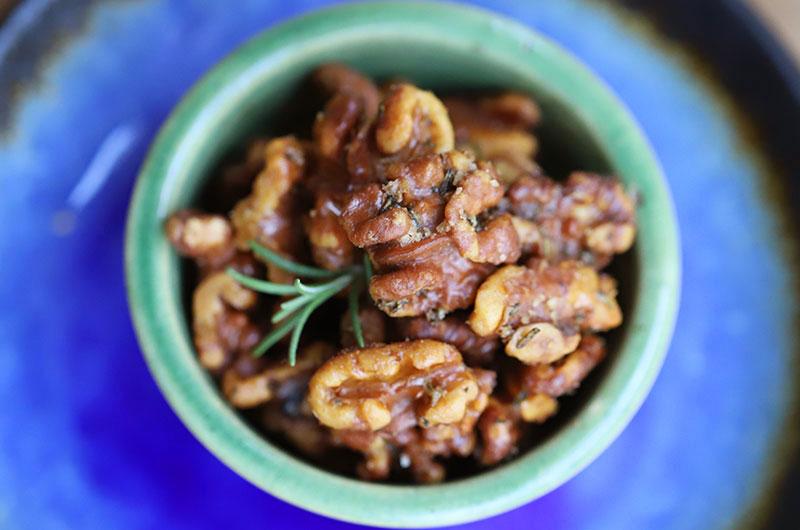 Michael Brisson's Spiced Pecans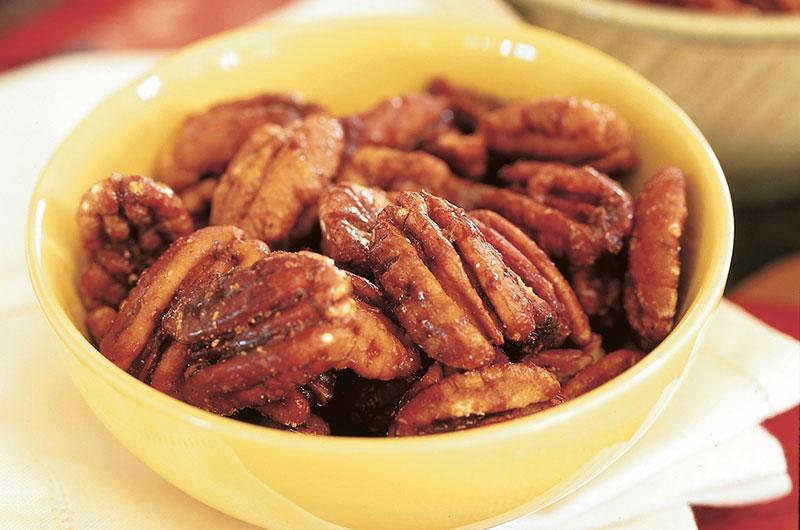 Fresh Figs with Blue Cheese, Prosciutto and Balsamic Glaze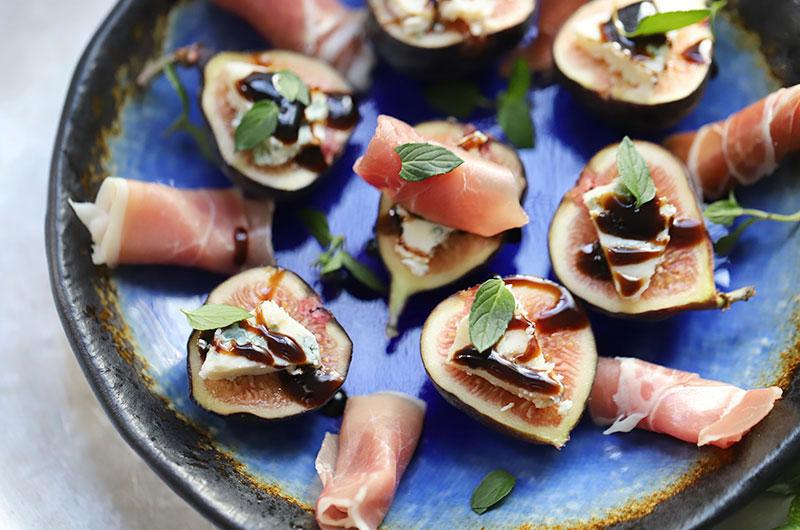 Oysters on the Half Shell "à la Cancalaise"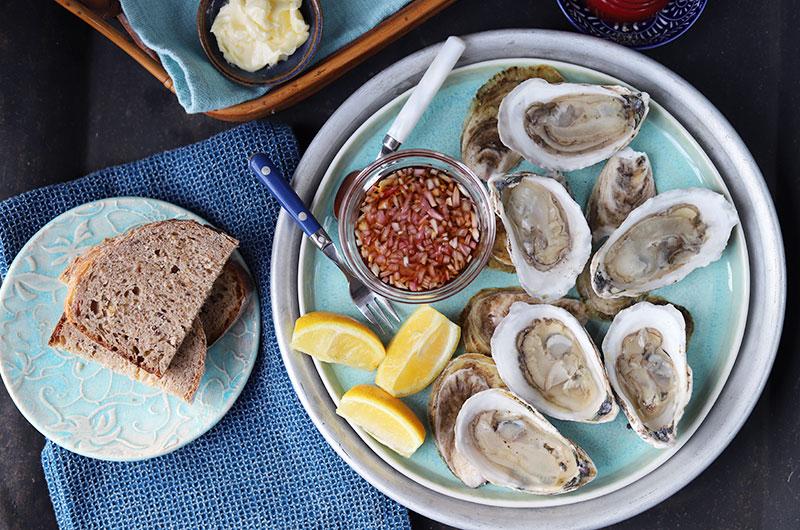 Tangerine-Thyme Marinated Olives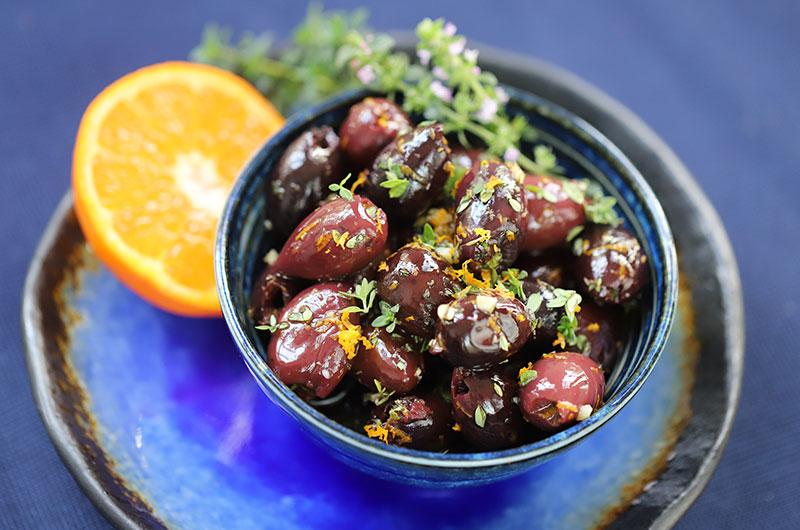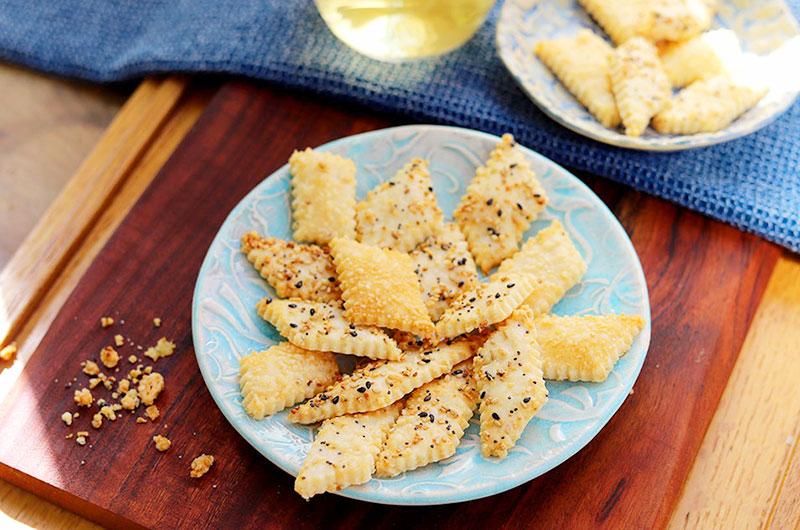 Too many starters though, and you might never get to the end!
If you have a Thanksgiving question we can help you with, be sure to email us. Have a great week and I'll see you on Instagram @cookthevineyard.
If you're looking to make a dinner reservation or wondering which farm stands and markets are open, visit What's Open on Martha's Vineyard for regularly updated listings.
Note - The first of three indoor winter West Tisbury Farmers' Markets happens this Saturday, Nov. 11, from 10 a.m. to 1 p.m. at the Ag Hall.
Thanksgiving Resources
Here is a current look at Thanksgiving take-out and dine-in options as well as sources for fresh turkeys. Please note that fresh turkey order deadlines are coming up fast.
THANKSGIVING DINE-IN AND TAKE-OUT
FRESH TURKEYS ONLY