Just in time for Memorial Day weekend, a treat arrived in my inbox from Abby Dodge – a recipe for Vanilla Cheesecake Puddings with a Pretzel Crust. Abby had been describing these little numbers to me so I knew they were going to be delicious. But I couldn't quite picture the process. Turns out making these puddings is straightforward and quick:
Make a little crumb crust and press it into ramekins (or heatproof glass containers); follow Abby's clear instructions (no fussy tempering needed) for whisking up a stovetop pudding from egg yolks, sugar, cornstarch and milk; stir in cream cheese until melted. Add vanilla and sour cream. Spoon this silky smooth mixture into said ramekins. Chill. No baking involved.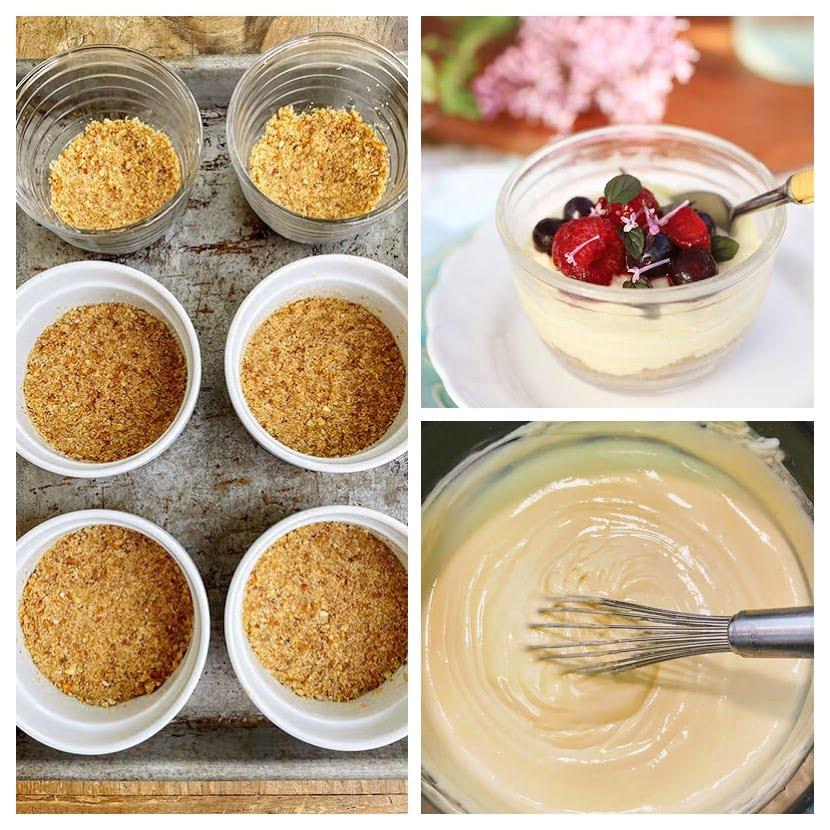 I made a quick little berry compote to top ours, and after chilling and photographing, we grabbed spoons to taste. I'm afraid we devoured two on the spot – and a third after dinner. The texture of the pudding is so fabulous — better than cheesecake, really — and the crust is an excellent counterpoint. Delicious together. We loved the berries with the vanilla pudding, but I'm also excited to try one of Abby's flavor variations — a gingersnap cookie crust plus a a bit of lime zest in the pudding. For other variations (including a chocolate cookie crust and chocolate shards on top), read Baking Together #24: Vanilla Cheesecake Puddings to Make Ahead.
Bonus: Since the cheesecake puddings can hang out in the fridge for up to two days, they're the perfect party make-ahead.
If you're going to have lots of family around for Memorial Day (I'll be in Delaware with mine), make-ahead desserts and snacks are essential. I took a look back at Abby's greatest hits and found a few more suggestions for you: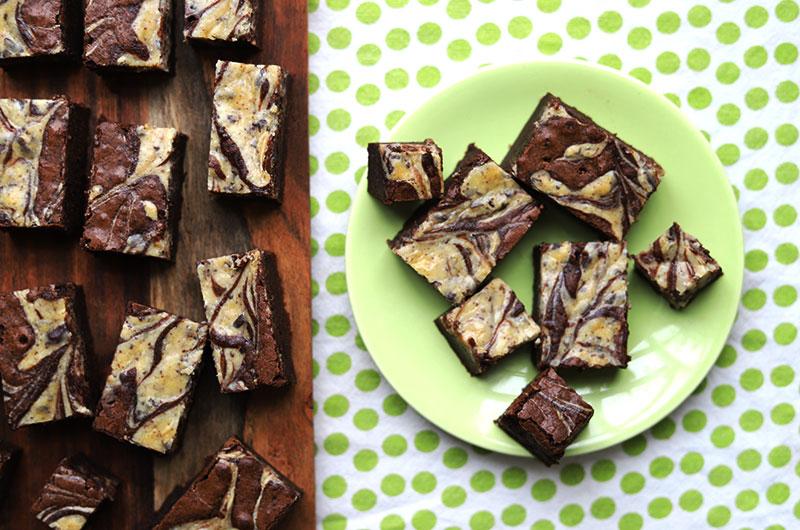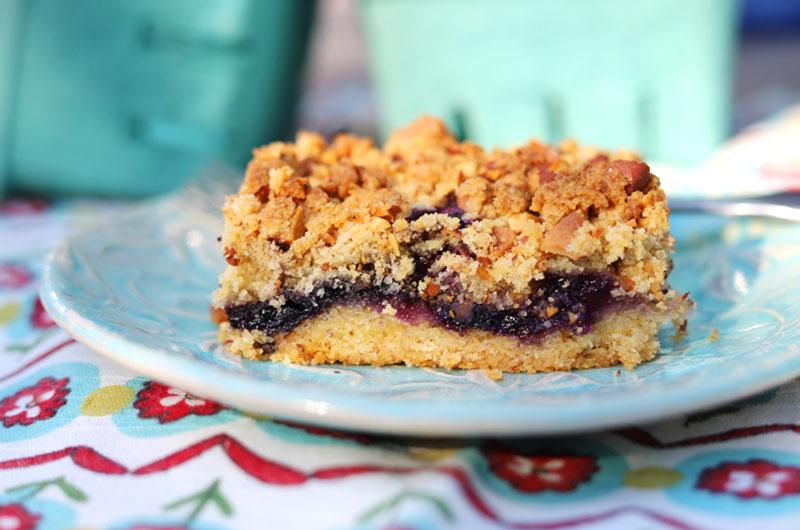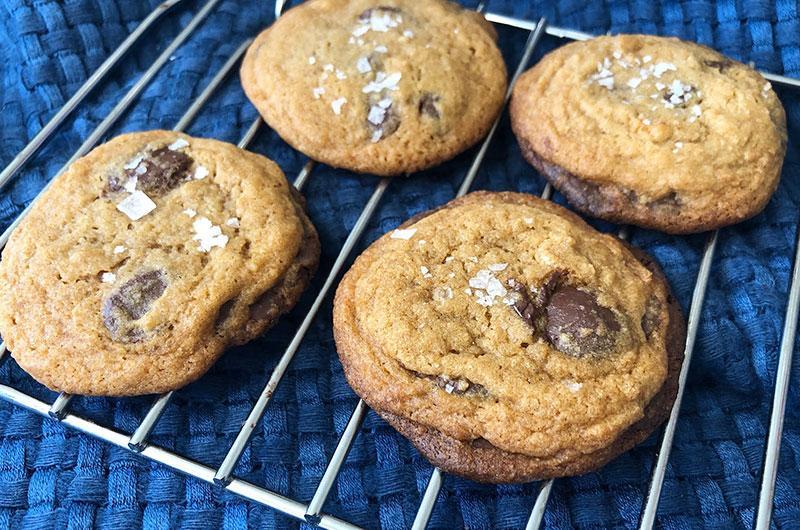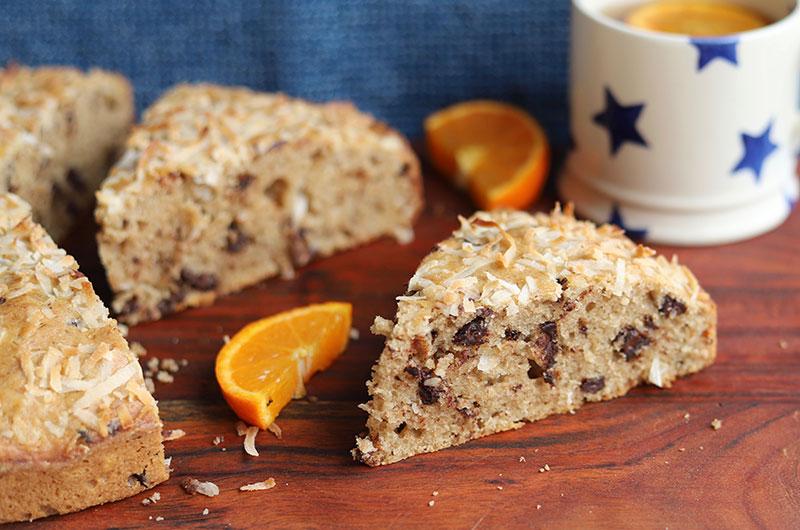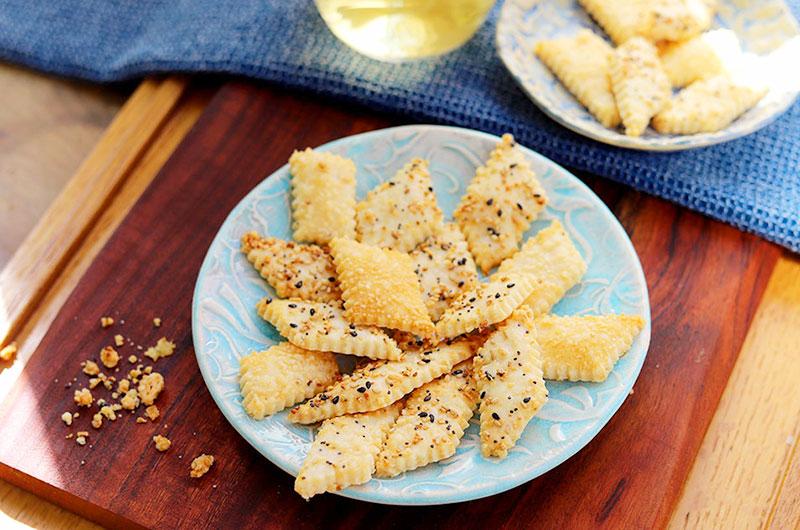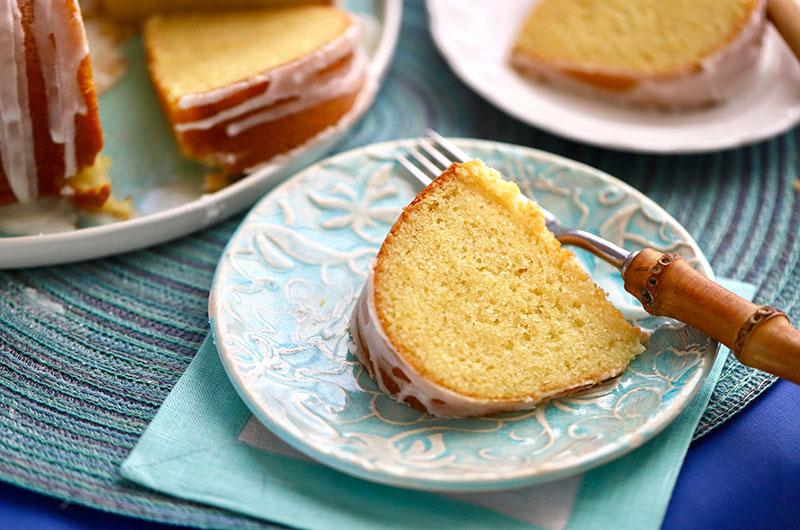 Last week I suggested four ways to grill chicken, but if you'd rather feast on local seafood this weekend, don't forget about our Flexible Vineyard Seafood Soup Stew recipe.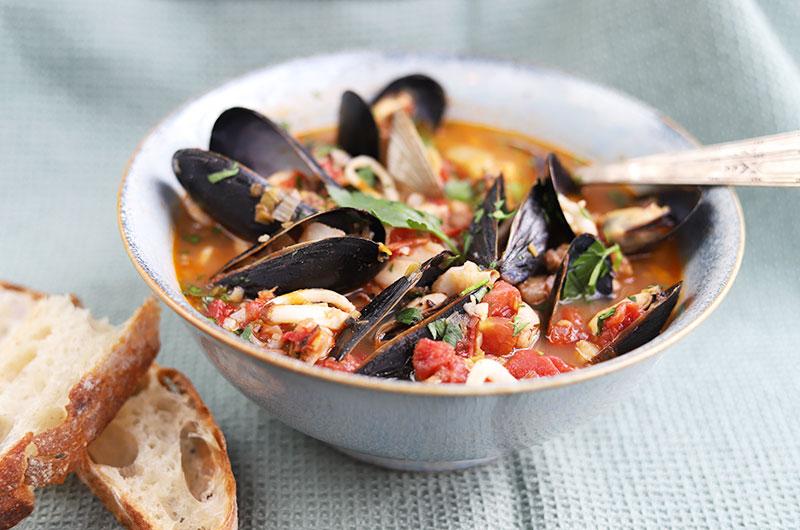 And the black sea bass fishing season in Massachusetts has begun, so you could plan a nice menu around Black Sea Bass with Fresh Garlic Lemon Butter. (Too early for fresh garlic, but spring onions are in!)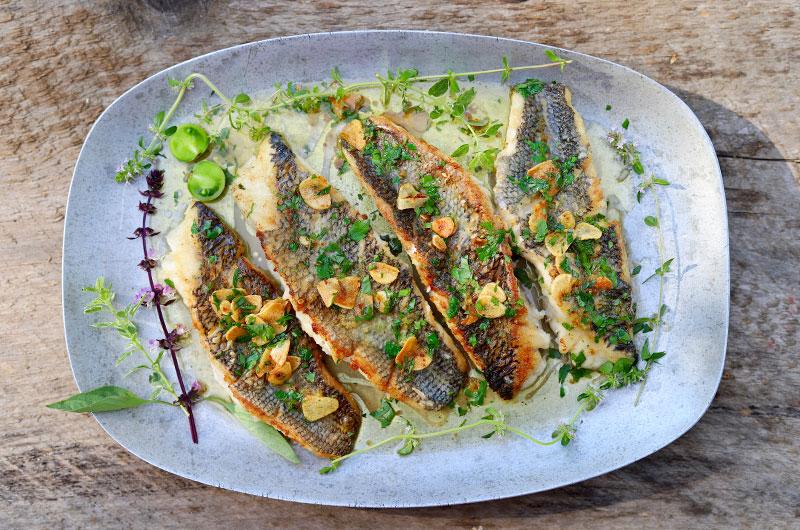 A side of Carrots, Peas and Pearl Couscous with Citrus Herb Sauce would be nice.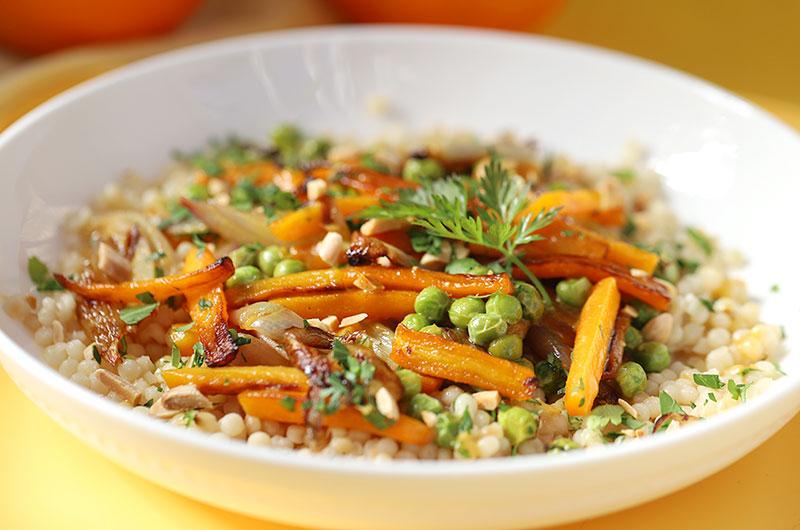 And a Bibb, Pea and Bacon Salad with Buttermilk Dressing.
Other sides and salads I'd love for this weekend? Cool Pasta with Tomatoes, Feta, Olives, Basil & Capers I think. Perhaps Potato Salad with Farm Eggs, Celery, and Creme Fraiche Dressing. And definitely Quick-Roasted Beet, Arugula and Strawberry Salad.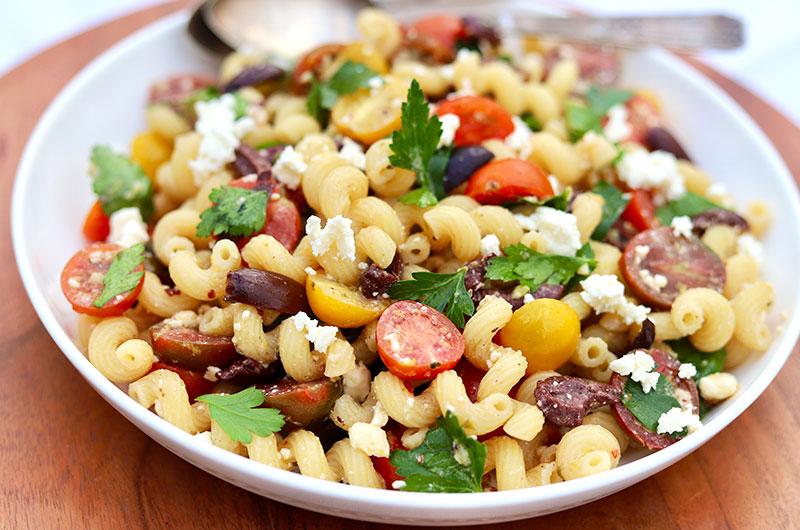 And with a full house, you'll need breakfast ideas. You could make a batch of Judson's Crispy Granola ahead of time. Or plan to make Zesty Blueberry Ricotta Pancakes. Or Strawberry Ginger Muffins should keep everyone happy.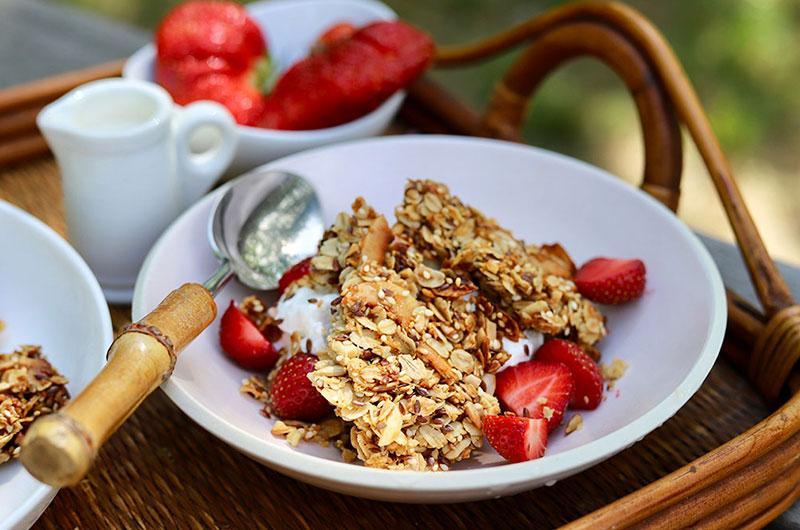 Enjoy the long weekend, wherever you are. Here on the Island, elementary school students will carry on the traditional March to the Sea on Friday to offer flowers in remembrance of the servicemen and women who have given their lives for our country. The lilacs always bloom in sync with this annual tradition.
Below you'll also find some fun food events happening this weekend.
And those of you who follow us on Instagram, bear with us while we try to work out a snag in our account with the bots at Meta. We hope to have our feed back up and running soon.

What's Open on the Vineyard

TRIPLE POP-UP
• Both Salt Rock Chocolates and Fantzye Bagels will be popping up on Saturday at Beetlebung Farm, 10 a.m. to 1 p.m. No need to pre-order chocolates (though when they're gone, they're gone, so go on the early side). Pre-order bagels and schmears here.

GET GROWING
• You can pick up a cherry tomato growing kit free at the West Tisbury Public Library on Friday. The giveaway will begin at noon and last until supplies run out. No reserved kits.

ROLL WITH IT
• Grace Church Lobster Rolls are back, starting this Friday. Pre-ordering is required, pick-up is from 3 to 6:30 p.m.

BREAD ART
• Learn to make those gorgeous decorated focaccia with the Vineyard Baker at 10 a.m. on Saturday at The Farm Institute. Pre-register here.

And don't forget, you can find a complete list of open restaurants — as well as farm stands and retail stores — at What's Open on Martha's Vineyard.