Our gas grill went out of commission for a few days. It was begging for a deep cleaning. In fact, it let us know it wasn't happy by creating a minor conflagration that got the message across. (No pets or humans were harmed — only hamburgers.)
Spiffy clean and outfitted with new flavorizer bars (yes, you can get them on-Island at Edgartown Hardware), the grill was back in action just in time for this nice spell of warmer weather — and to help me use up extra veggies I brought back from our climate-friendly cooking class at The Farm Institute.
The class participants were awesome and everyone seemed eager to adopt new ways to cut food waste. I had to laugh because while I was busy trying to convince everyone that kale flowers are delicious (they are!), someone mentioned that the sheep at The Farm Institute are fond of them too. Now that's a great way to recycle spent garden plants! Maybe I need a sheep or two…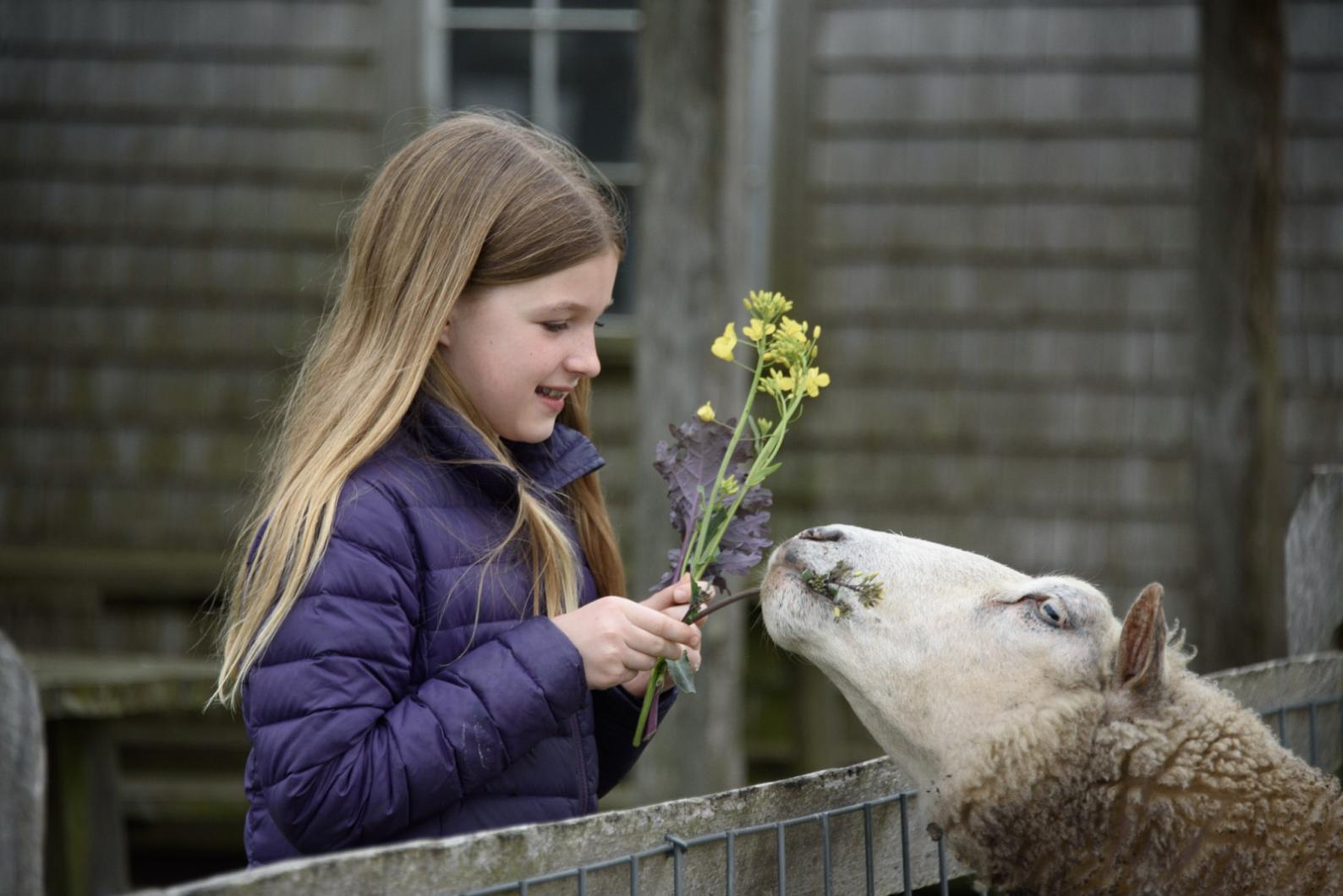 Short of sheep, I put my extra carrots on the grill – in a very hot steel pan coated with oil since my grill basket has gone missing. I kept the heat high, covered the grill, and tossed in some Morning Glory French Breakfast radishes (with tops attached) halfway through cooking (about 10 to 12 minutes total). I love this technique, because it is like sautéing and roasting your veggies at the same time. Off the grill, I showered the veggies with herbs and made a little sauce out of chopped grilled lemons, more herbs, olive oil and balsamic vinegar. Voila, Grilled Carrots and Radishes with Spring Herbs.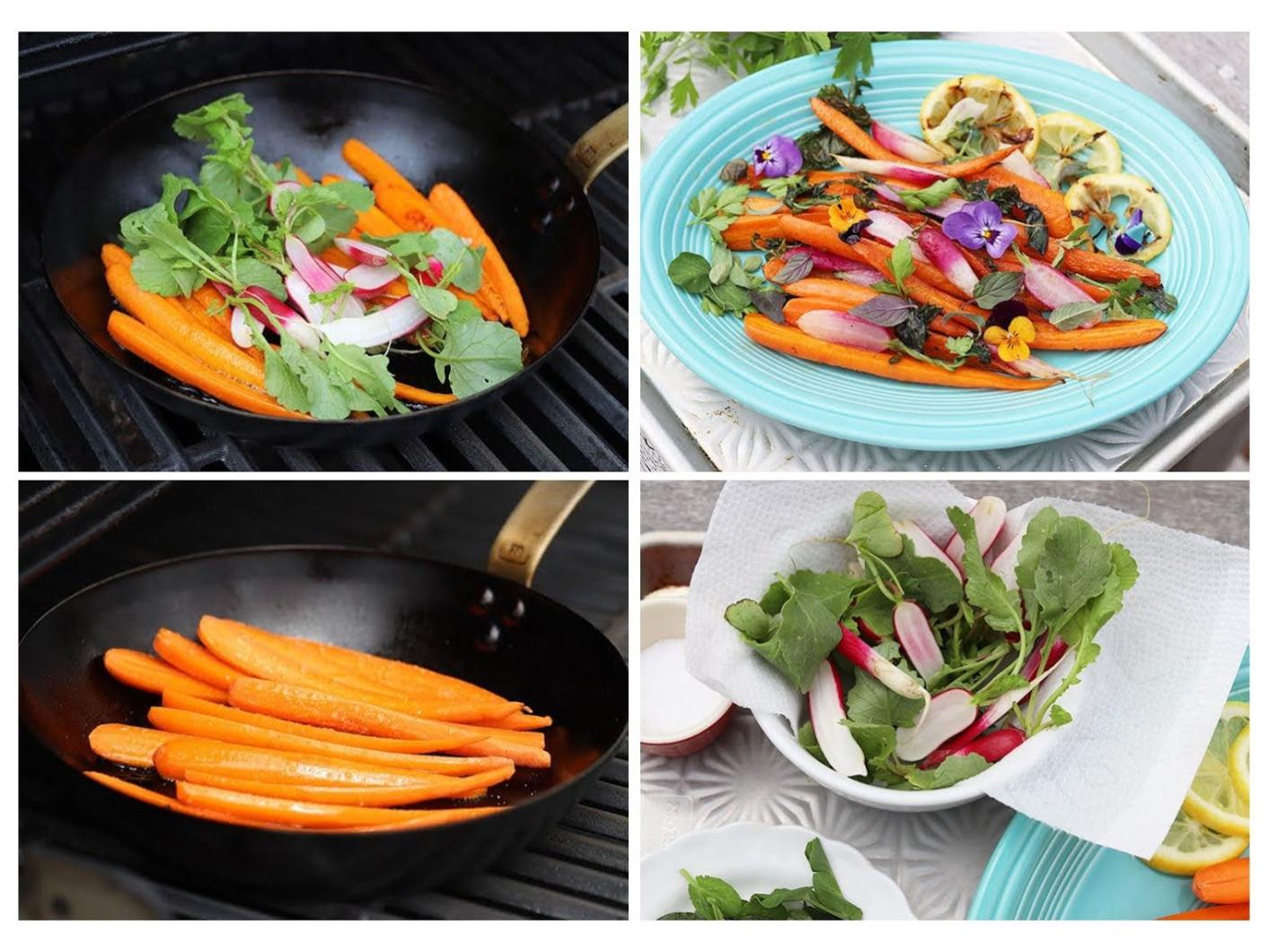 If you've got a cast-iron skillet, you can do this same thing with just about any combination of vegetables.
Try Grill-Roasted Baby Bok Choy and Shiitakes with Garlic-Lime-Chile Oil.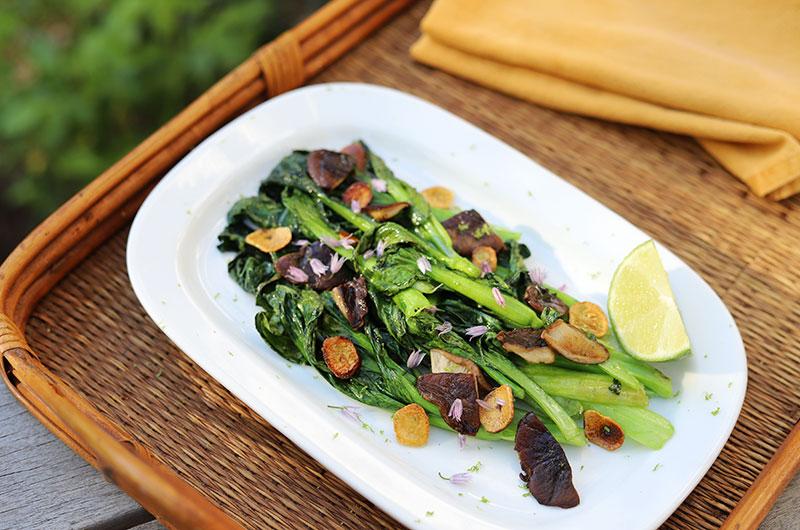 You can make Blistered Green Beans on the grill, too.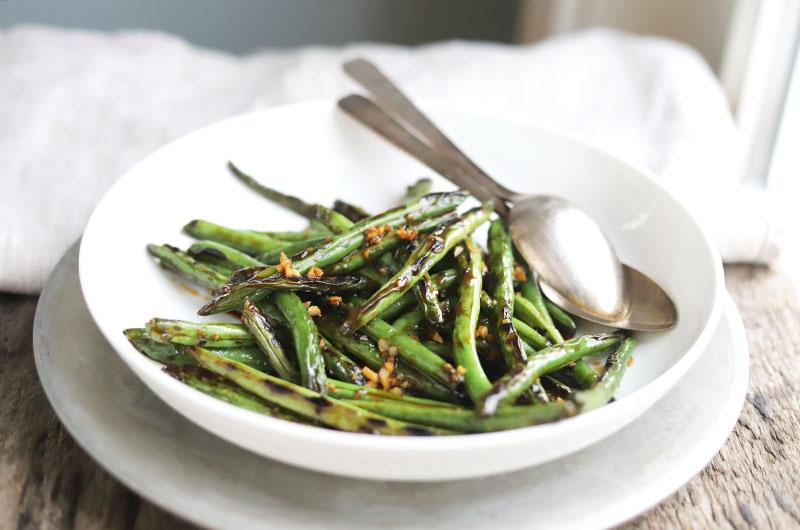 And definitely Baby Squash Stir-Fry With Ginger, Garlic and Lime when the first baby squash (probably from North Tabor Farm) come in in a few weeks.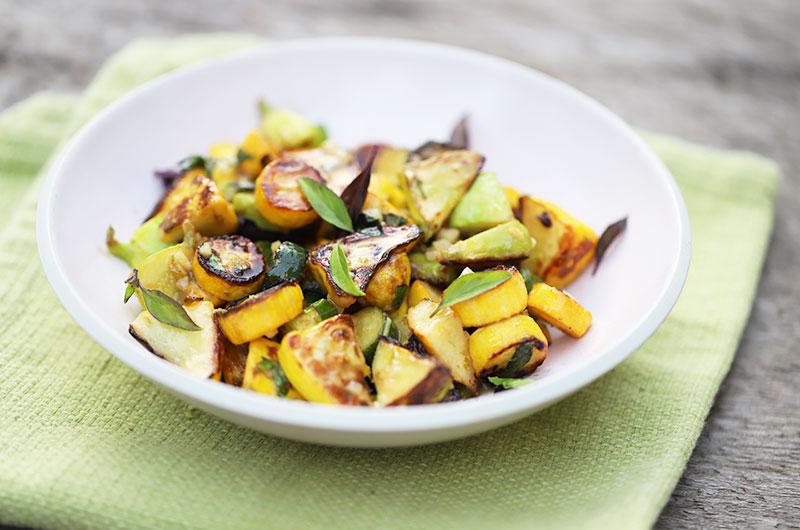 Use that cast iron skillet on the grill to make Vineyard Clams Alla Griglia this weekend, too.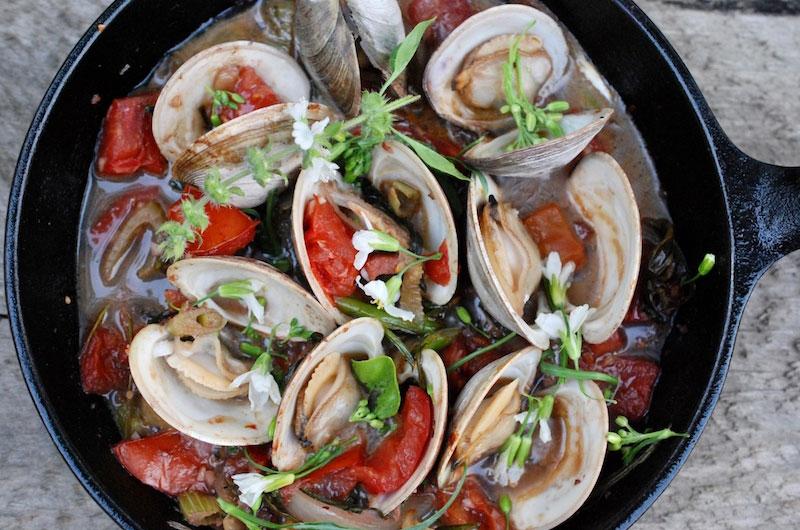 But listen, Memorial Day is coming and vegetables and clams will only get you so far. You need grilled chicken!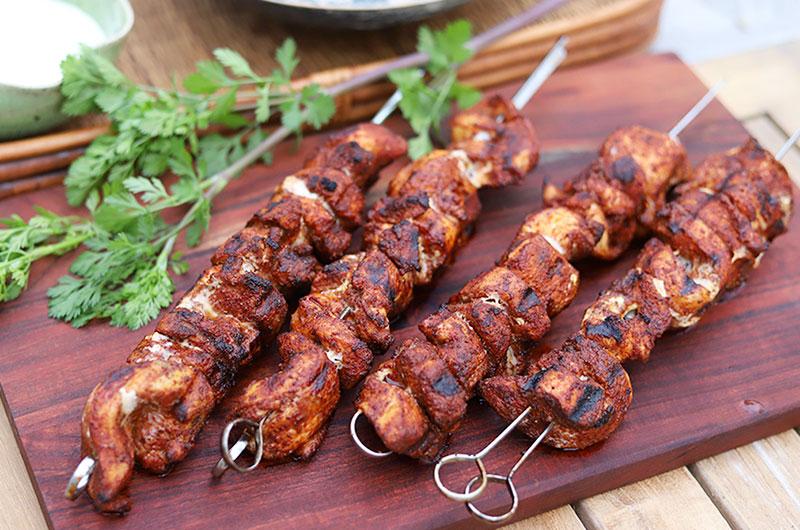 Grilled Spiced Chicken Brochettes, Butterflied Spice-Rubbed Chicken, and Barbecued Chicken Thighs all use a traditional barbecue approach of coating the chicken with a spice rub before grilling and finishing with a sauce at the end.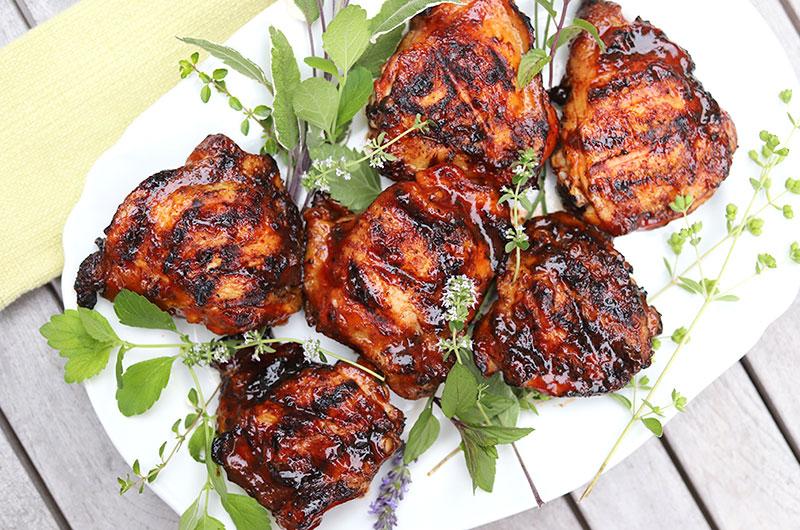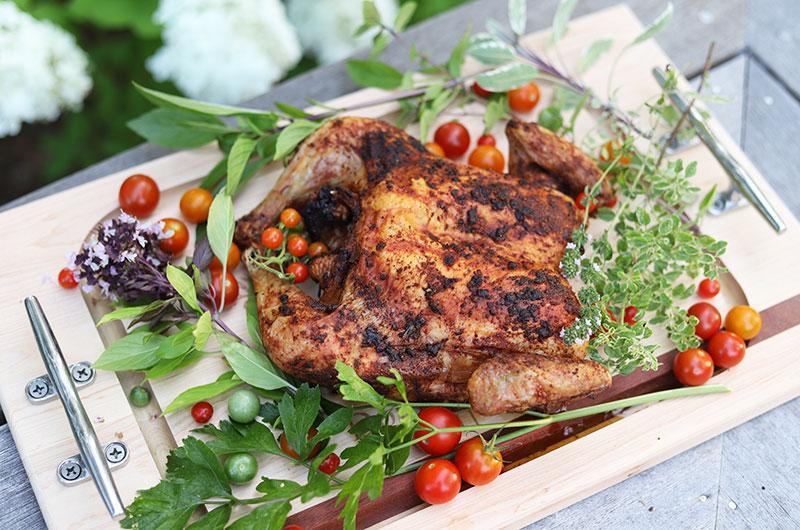 But if you don't want to spear or spatchcock your chicken – or use bone-in chicken at all – just know that you can use a Barbecue Spice Rub and Simple Barbecue Sauce on boneless chicken thighs or breasts, too.
Or skip the rub-and-sauce route and go with crowd-pleasing Grilled Mayonnaise-Mustard Chicken. Garnish it with Chunky Olive and Sundried Tomato Topping, turn it into a Caesar Salad, or slice it up for sandwiches.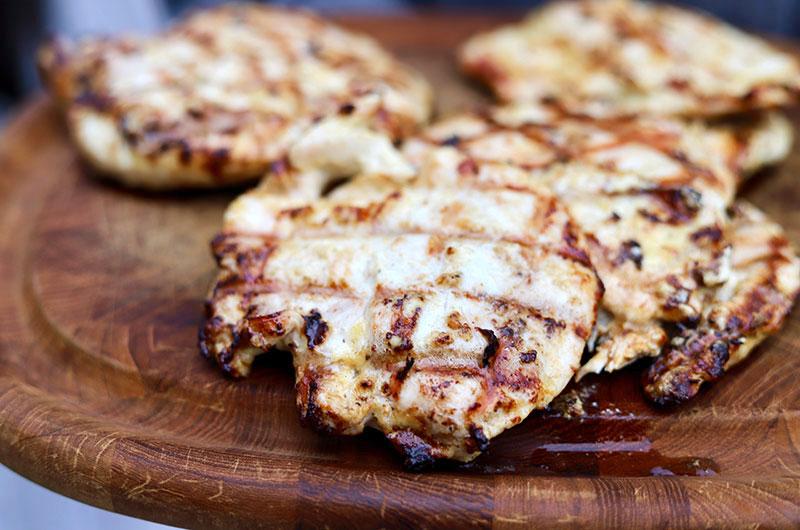 Serve any one of those with New Potato Salad with Fresh Peas and Mint. (I realize I'm jumping the gun on peas — sorry!)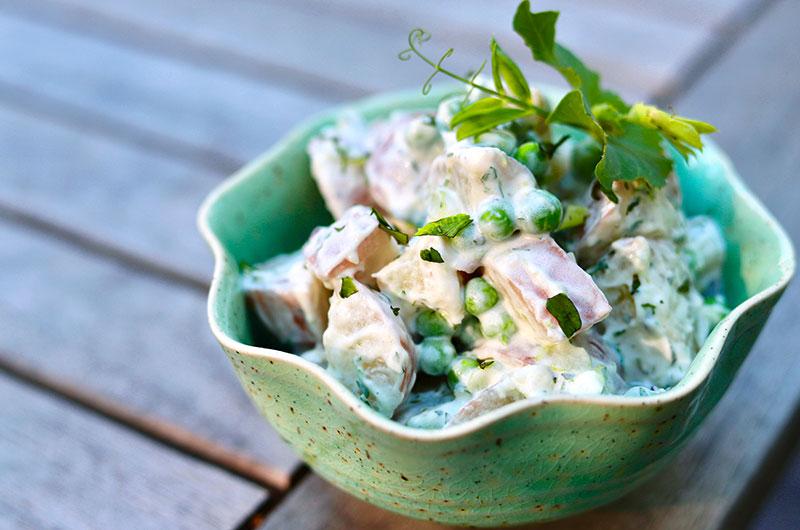 Hey, speaking of peas and asparagus and spring onions (oh, my!) there's good news about The West Tisbury Farmers' Market. It has found a permanent home at the Ag Society and will reopen for the season on June 11. Hurrah!
See you there (and here before that, of course!).
---

What's Open on Martha's Vineyard

START YOUR GARDENS
• Slip Away Farm is selling tomato plants. Pre-order online with pick-ups beginning end of May.
• Lydia Fischer of The Garden Farm is selling all sorts of veggie starts, including tomatoes, peppers and squash. Pre-order on her site.

OPEN FOR BUSINESS
• Atria restaurant in Edgartown opened for sit-down eating yesterday.
• Tisberry reopened in Vineyard Haven over the weekend to the delight of frozen yogurt lovers.
• The Chilmark Tavern reopens for the season on Friday night.
And don't forget, you can find a complete list of open restaurants — as well as farm stands and retail stores — at What's Open on Martha's Vineyard.