What if you could bake just one or two delicious chocolate chip cookies at a time — as a pick-me-up, a judicious snack, or a treat for someone you love? And by delicious I mean bake-shop quality with a perfectly chewy-tender texture and a deep flavor thanks to a hit of molasses. One or two of these sounds perfect, doesn't it?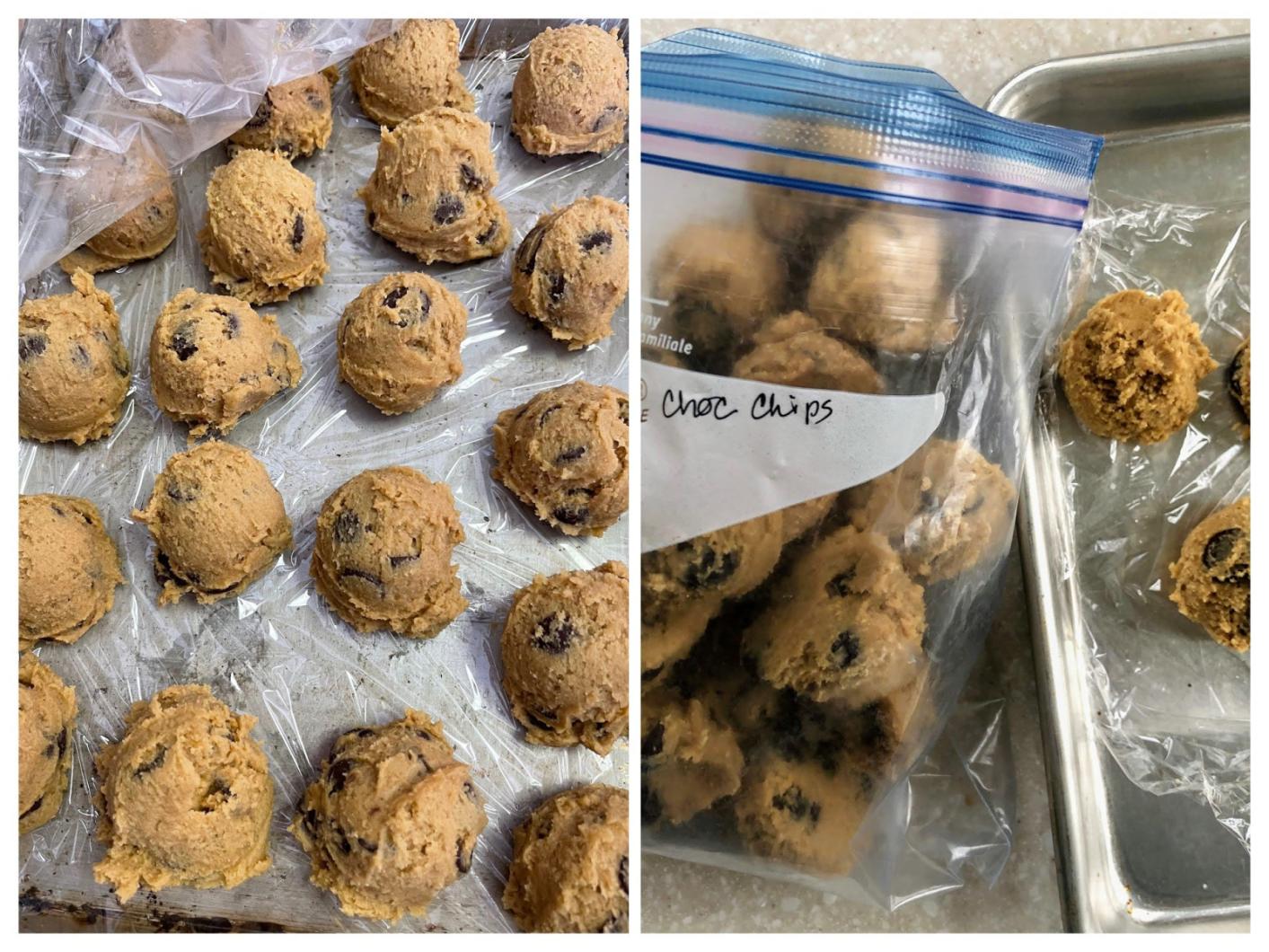 Well, I know from making a couple batches of Abby Dodge's new Chewy Chocolate Chip Cookies that her strategy of making the dough, scooping it into single portions, and freezing it for later not only works (preventing serious cookie overload) but also delivers exceptional texture and flavor. Read more about how Abby decided to go this route during the pandemic when her family was home, and how she tweaked her chocolate chip cookie recipe (putting her nerdy baker hat on!) for a deep earthy flavor and an optimum chewy texture, baked straight out of the freezer: Baking Together #23: Chocolate Chip Cookie Evolution.
For every cookie, a little green vegetable must fall into one's life. This week it's baby bok choy for me — one of my favorite veggies, especially when grown locally. I picked up a bag of lovely mixed purple and green baby bok choy at Grey Barn on Monday morning, a lucky find after the busy holiday weekend. I cut the slim, young heads of purple bok choy lengthwise and tossed them around my stir-fry pan with sliced garlic, finishing with a bit of oyster sauce and mirin. You can make Stir-Fried Baby Bok Choy with Oyster Sauce and Garlic with any size bok choy you find, as long as you cut it into same-size pieces for even cooking.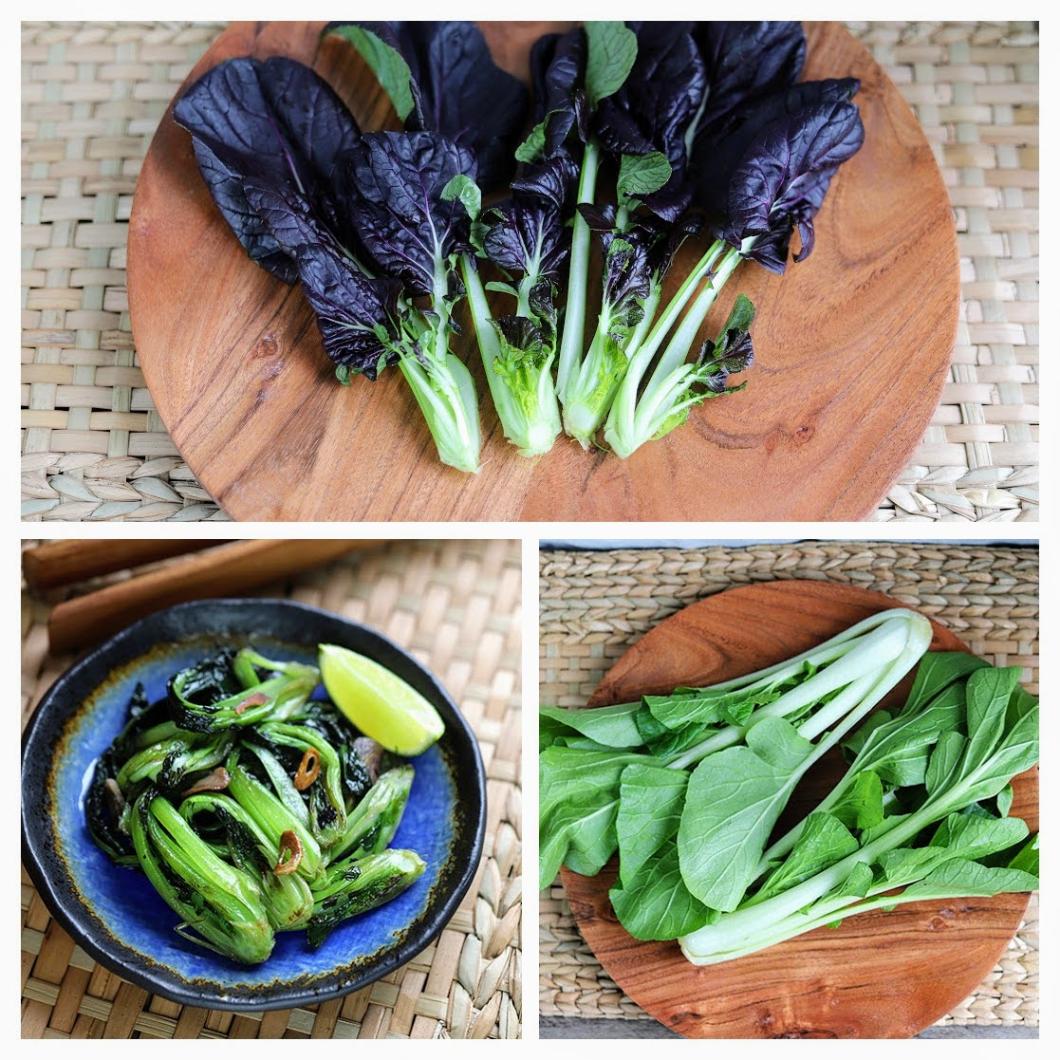 This cool-weather vegetable is really perfect for our blustery Vineyard spring; it lends itself generously to curries and noodle soups.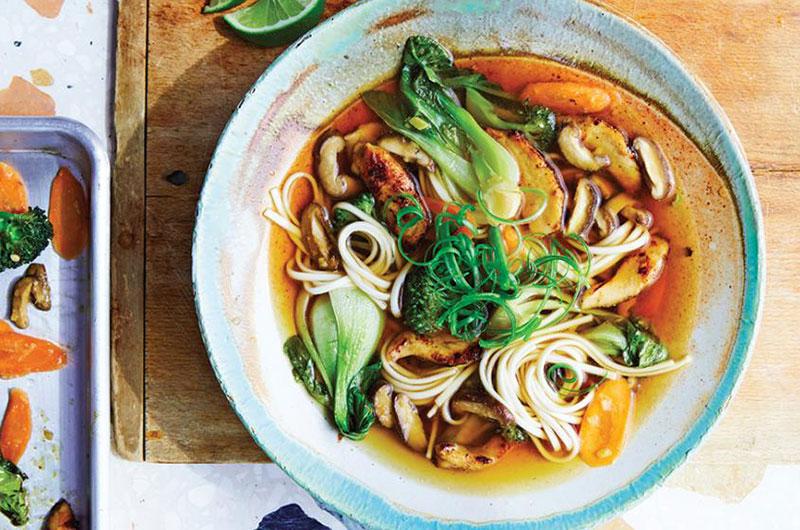 Try bok choy in Udon Noodle Soup with Miso-Glazed Vegetables and Chicken or in Build Your Own Ramen-esque Noodle Soup.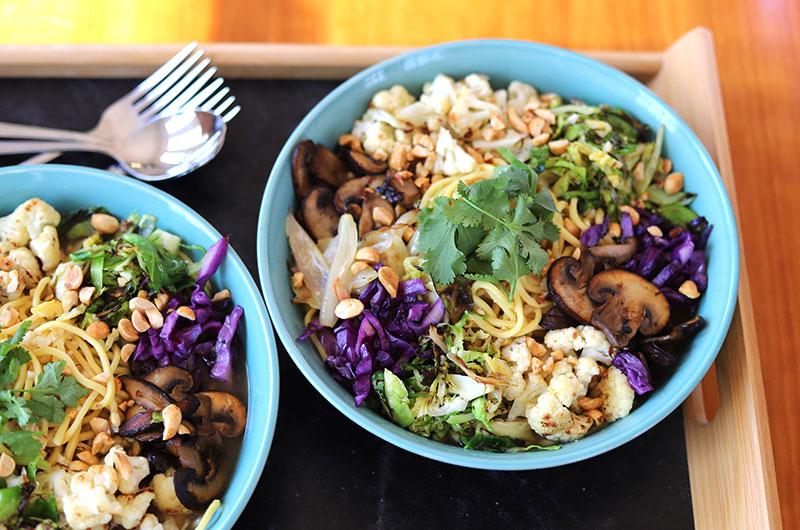 You could also add bok choy to Cool Peanut Noodles with Crunchy Vegetables, a recipe that features a versatile spicy peanut sauce.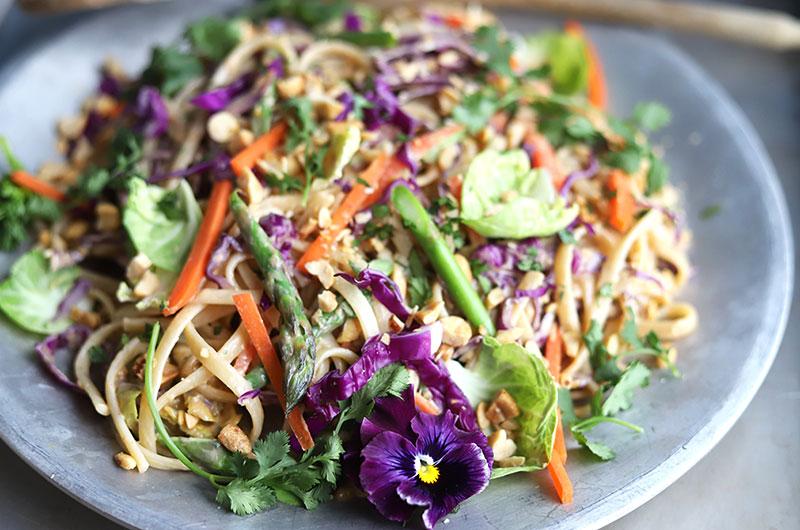 All of these Thai- and Chinese-inspired recipes beg for cilantro or, if you can find it, Thai basil. Why not grow these herbs this year, or another interesting herb like pineapple sage or garlic chives? Read Up Your Herb Game for growing tips. Now is the time to plant cilantro in your garden; I have volunteers popping up all over from last year. And I've just started Thai basil inside on a heating mat. I grow a variety with strong stems that flowers heavily which I use in both cooking and flower arrangements!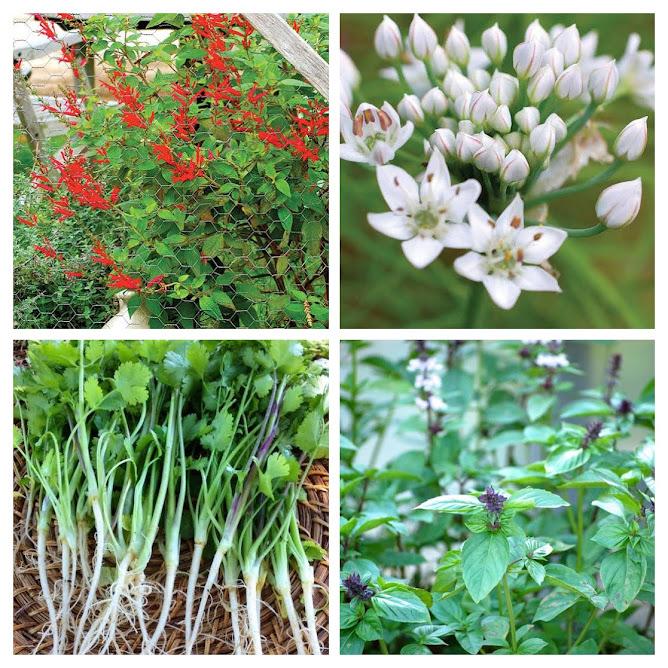 And what to do when you get caught with leftover herbs you can't use quickly enough? Be sure to read ASK JENNY (below) for a handy trick that cuts down on food waste.
Happy cooking and baking to all you smart cookies, and we'll see you on Instagram @cookthevineyard.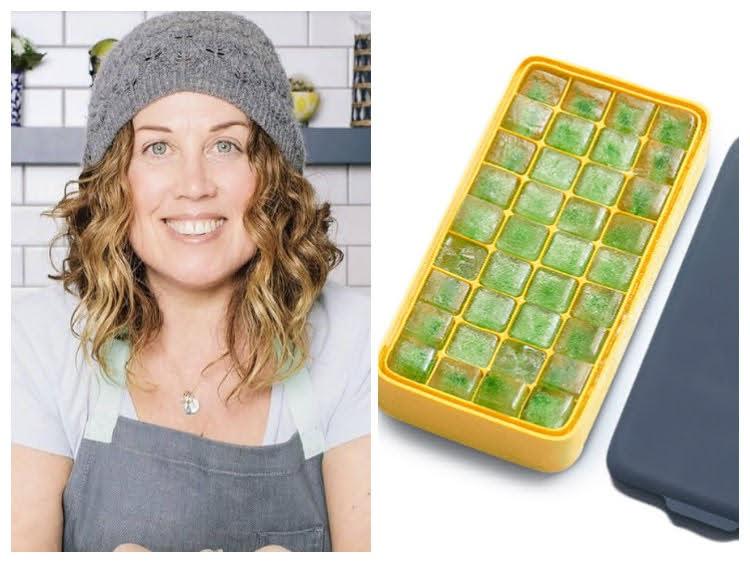 ASK JENNY
Q. Help! I always have leftover herbs I can't use up fast enough, not to mention half-open cans of tomato paste and other small amounts of ingredients that I hate to waste. What can I do with them?
A. Hey, a great way to solve your problem — and to reduce food waste in your home kitchen — is to freeze these leftovers in ice cube trays. Ice cube trays are great for freezing chopped herbs, stocks, coffee, tomato paste and more for easy use later on. Consider buying silicone ice cube trays as they make it easier to remove things when frozen. Once frozen, transfer the cubes to a zip-top bag and store in the freezer.
Here are some things to try in ice cube trays:
· Freeze finely chopped herbs in olive oil or melted butter in ice cube trays. Cover lightly with plastic wrap and freeze overnight. Transfer the frozen cubes to a zip-top bag and store in a freezer.
· Freeze homemade chicken and vegetable stock for future use. Only thaw what you need! Stock will be fine in the freezer for up to two months.
· Freeze leftover tomato sauce or tomato paste. These cubes won't take long to thaw in the microwave.
· Make coffee ice cubes for your iced coffee.
· Freeze milk or buttermilk for future use. Remember to measure out how many tablespoons of milk or buttermilk there are in each ice cube so when you're ready to use in a recipe, you can thaw and add.
· Freeze homemade pesto to use at a moment's notice in pastas, on pizzas, and in soups. Enjoy a little bit of summer throughout the year.
· Make ice cubes with leftover wine for sangria or to cook with in the future.