Hey, we got all the way to the end of October, and I forgot to suggest that we should make this October Apple Crisp recipe. Well, what's in a name? Not much I guess as this will still be delicious whenever you (and I) make it.
But there is one fall treat on the Island that may be fleeting: Apple Cider Donuts. Fearless Island foodie Laura Holmes Haddad went on A Hunt For Apple Cider Donuts and discovered that Life At Humphrey's in Vineyard Haven and Mo's Lunch in Oak Bluffs – only on Saturday mornings, and only during the fall – are the places to head for these tangy, cinnamon-sugar coated pastries. Turns out that the donut batter at the MoGlo Food Truck also has a bit of apple cider in it.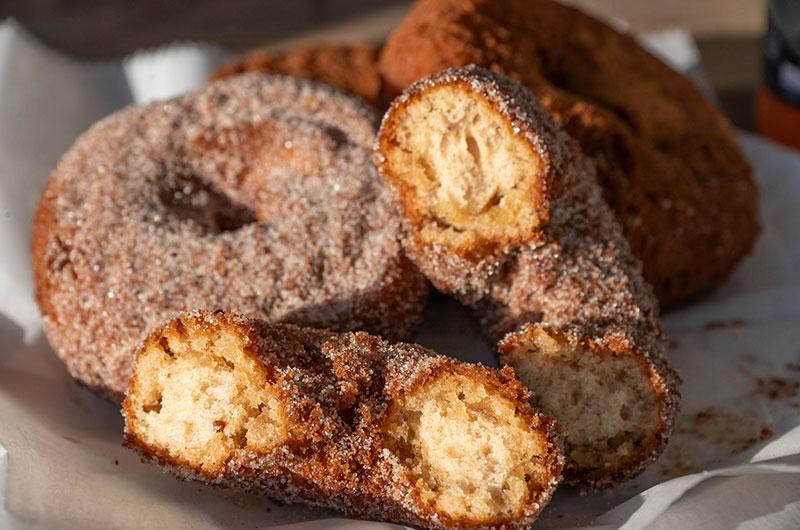 All three of these donuts are delicious, though only the donut from Life at Humphrey's has been chosen by Alex Schwartz, aka the Apple Cider Donuteur (@ciderdonuteur), to be on the Best Apple Cider Donut List and the Cider Donut Map of New England. Find out more about all three here.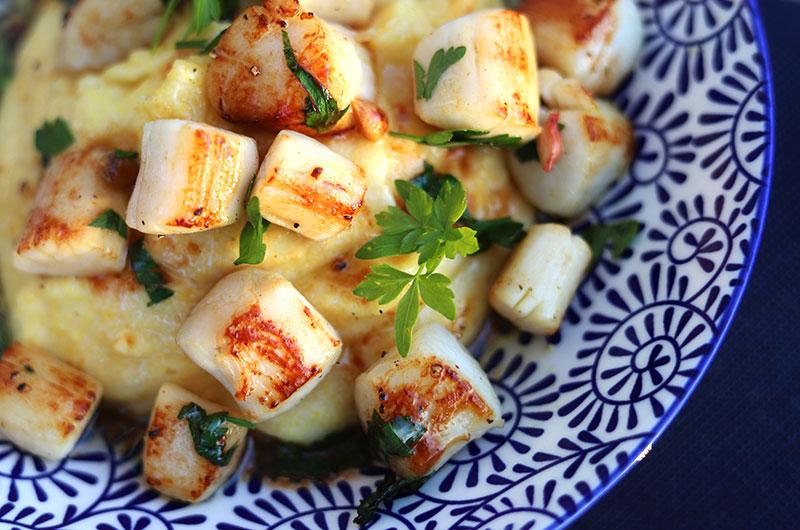 Speaking of fleeting: the commercial bay scallop season has opened in Edgartown and other towns will soon follow suit, meaning you will now be able to buy fresh bay scallops at Island seafood stores. (But only through March!) Here's my annual reminder to cook them quickly over a good bit of heat – and always to deglaze those browned bits on the bottom of the pan for a tasty sauce. Start with this recipe for Simple Sautéed Bay Scallops with Two Pan Sauces. Make a citrusy orange-lemon sauce and serve the scallops over polenta (or whatever you like) or make a mushroom, shallot, and balsamic butter and serve the scallops over mashed potatoes.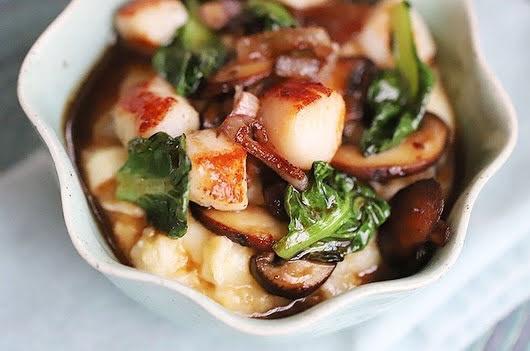 Though butternut squash are a bit more ubiquitous than bay scallops, I've been very good, I think, about not pushing them too hard on you this fall. But I thought with the weather and the daylight changing you might want to make Curry-Coconut Butternut Squash Soup. It's one of my very favorites.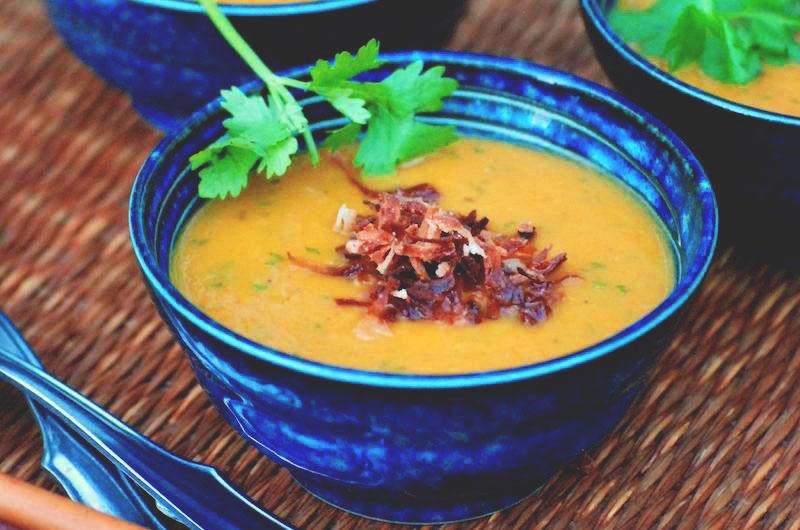 And for that, you will want to use this technique for Roasting Butternut Squash Halves.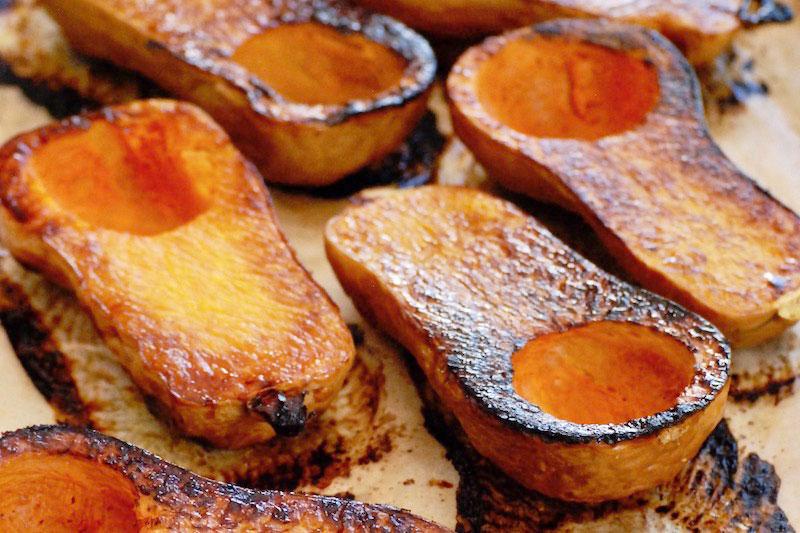 If you have any extra you can put it into Spiced Squash and Ginger Pancakes.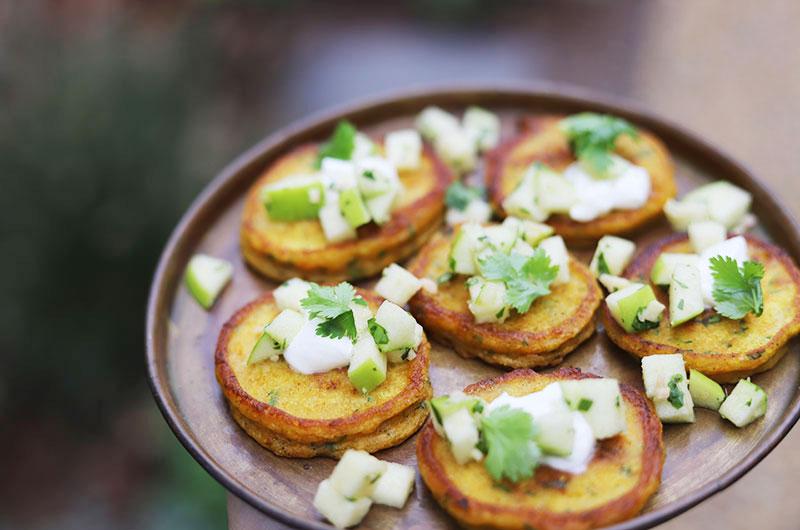 But two of my favorite butternut recipes use the method for quick-roasting butternut dice rather than roasting halves. I've been craving this Baked Penne with Roasted Squash, Caramelized Onions and Ricotta.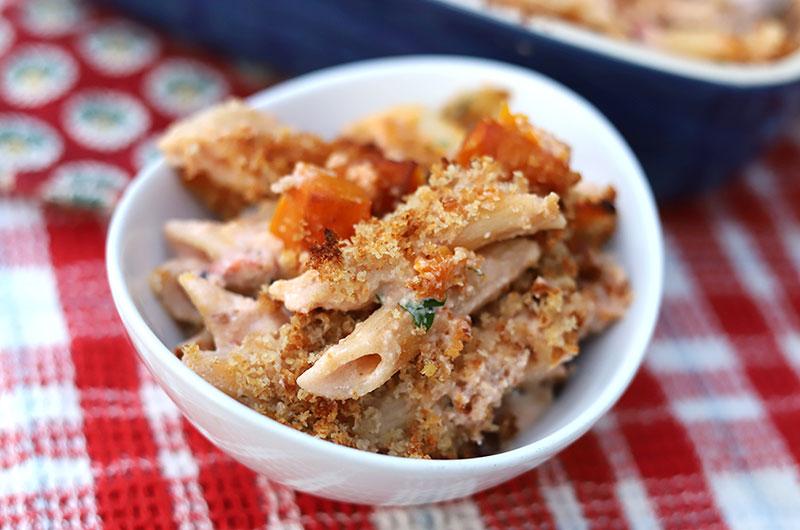 And I adore this Roasted Butternut Squash Toast with Cranberry Citrus Butter. You might not have thought to eat squash on toast, but I promise it works.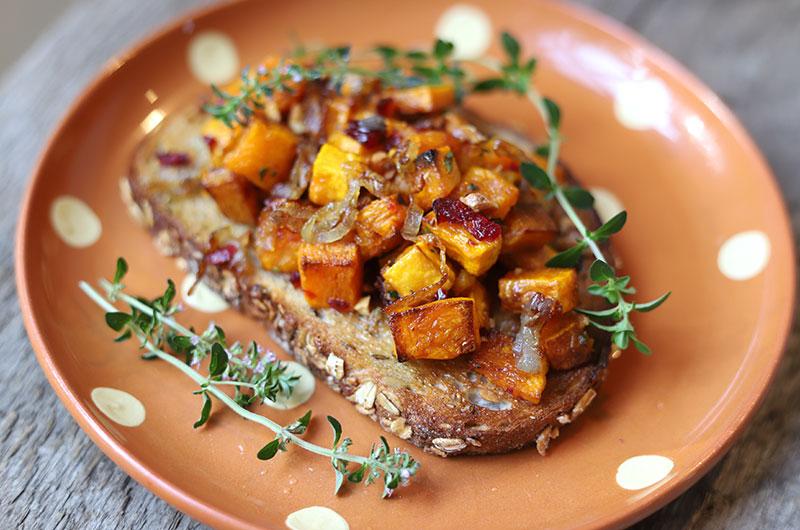 You could put that Cranberry Citrus Butter on grilled pork or lamb, too.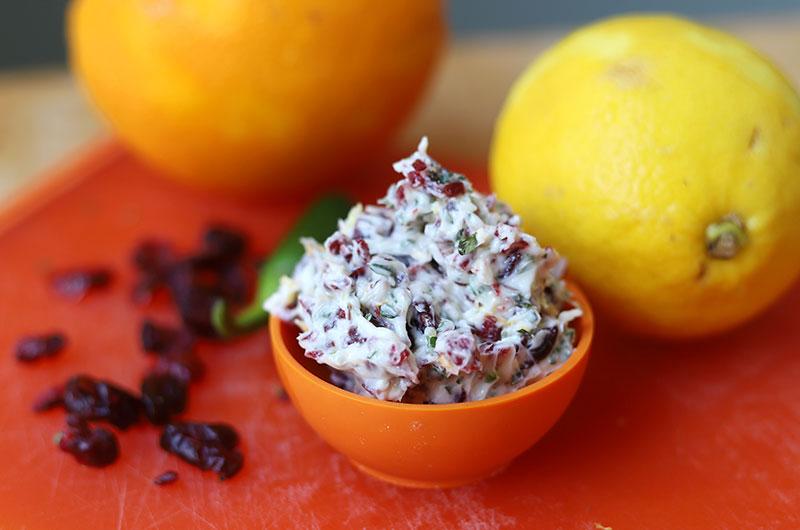 Or on Pumpkin-Ginger Quick Bread, too, but I think that would be gilding the lily. This quick bread (more like cake) is so moist and tender, it needs nothing more than a knife to slice it.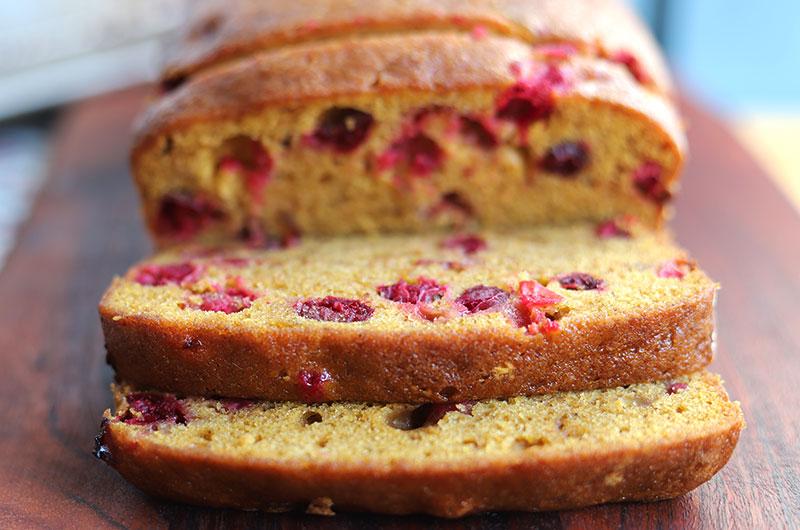 I'll see you at the donut shop and on Instagram @cookthevineyard.
If you're looking to make a dinner reservation or wondering which farm stands and markets are open, visit What's Open on Martha's Vineyard for regularly updated listings.
EVENTS
The 29th Annual Barnraisers Ball is happening this Saturday, Nov. 4, from 7 p.m. to 10 p.m. at the Agricultural Hall. BYOB, dessert potluck, and music by Johnny Hoy and The Bluefish.
THANKSGIVING TURKEYS