Red and orange leaves, flannel shirts, cooler nights, shorter days: the signs of fall are clear, but I know it's arrived when apple cider donuts appear in Island bakeries. The apple cider donut is a particular New England favorite, thanks to the abundance of apple orchards that stretch from Connecticut to Maine. (The acidity of the cider makes the donut more tender.) This seasonal flavor dates back to the first American settlers, who used leftover fat from the autumn hog slaughter to fry dough into the circular donut we know today. With warm fall spices like nutmeg and cinnamon joining the tang of fresh apple cider, the apple cider donut is a classic for a reason. Find it right now, on-Island, at the following places:
Life at Humphrey's
$2 each; available Saturday mornings, 8 a.m. to noon
Open Mon. to Sat., 6:30 a.m. – 4 p.m.; Sunday, 6:30 a.m. – 2 p.m.
455 State Road, Vineyard Haven
508-693-6518
@lifeathumphreysmv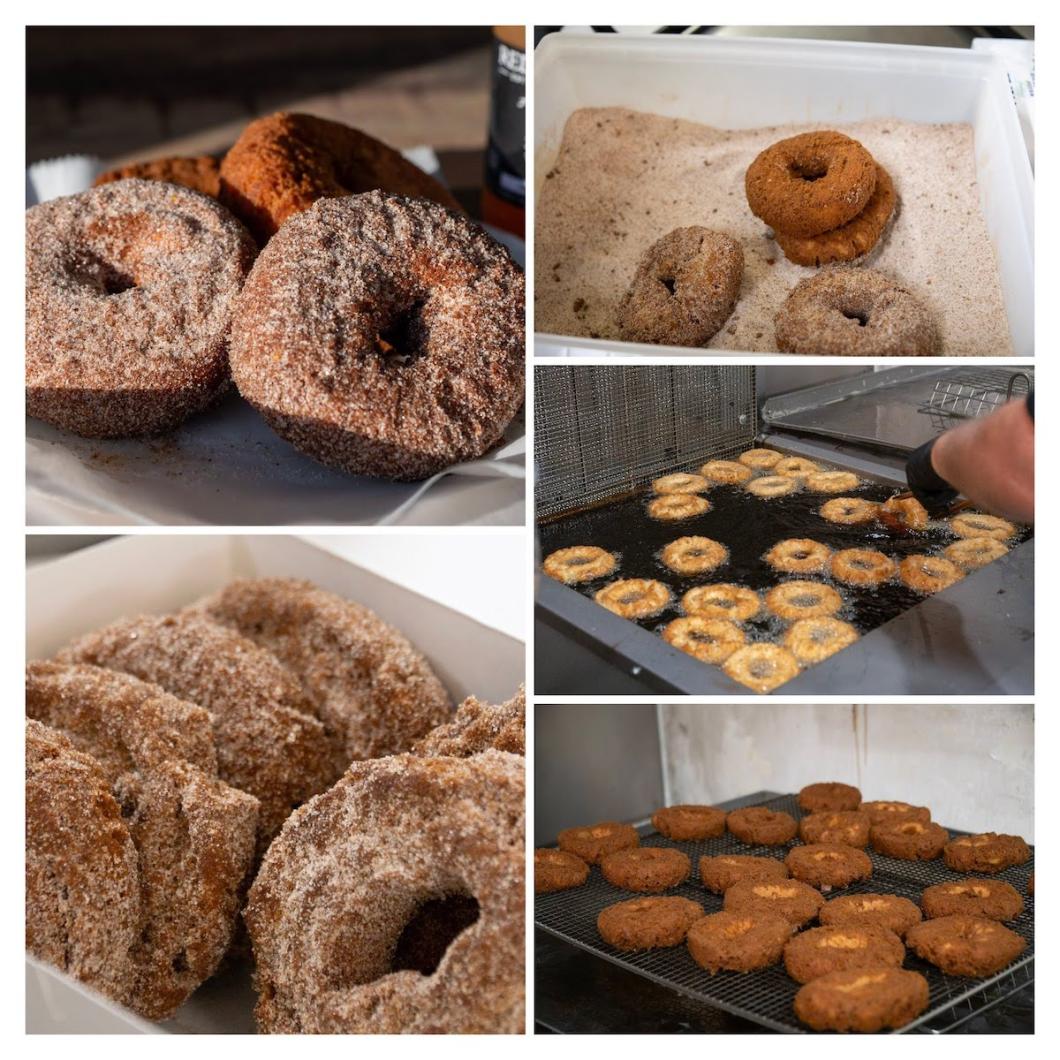 Life at Humphrey's co-owner and baker Peter Smyth has a brand-new fryer and makes his classic cake-based apple cider donuts late September through November. The medium-sized donuts are coated with cinnamon sugar and served hot. Smyth makes them fresh on Saturday mornings only so plan accordingly. Smyth's donuts even made the Best Apple Cider Donut list from Alex Schwartz, aka the "Apple Cider Donuteur," who created the New England Apple Cider Donut Map (@ciderdonuteur). If you can't wait for the weekend for a fall-flavored donut, try their Pumpkin Spice Donut, available daily, $1.90 each.
---
Mo's Lunch
$2 each, bag of 6 munchkins, $5; available Saturdays Open Tues. to Fri., 11 a.m. – 8 p.m., Sat., 11 a.m. – 3 p.m.
137 Vineyard Ave., Oak Bluffs
Online ordering available at moslunch.com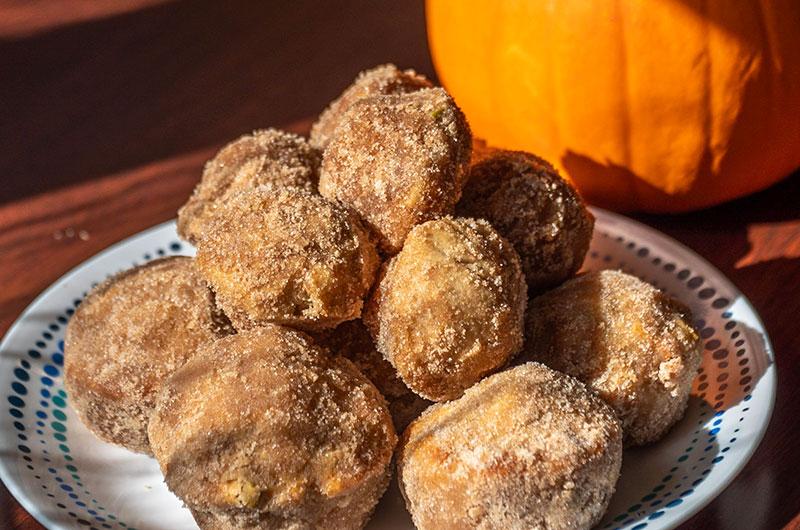 508-687-9744
Mo's baker Korilee Connelly makes brioche-based donuts every Saturday morning with rotating flavors. She added apple cider donuts to her fall flavor list so check the daily specials on Instagram (@mos.lunch) or their website for availability. Her fluffy, oversized donuts (or the mini-sized munchkins) are bursting with fall spices and tangy apple cider — the only other thing you need is a cup of coffee.
---
Morning Glory Farm "MoGlo" Food Truck
$3 for 2 donuts; $9 for 6; $18 for 12
Open daily 7 a.m. – 2 p.m.
120 Meshacket Road, Edgartown
Online ordering available at morninggloryfarm.com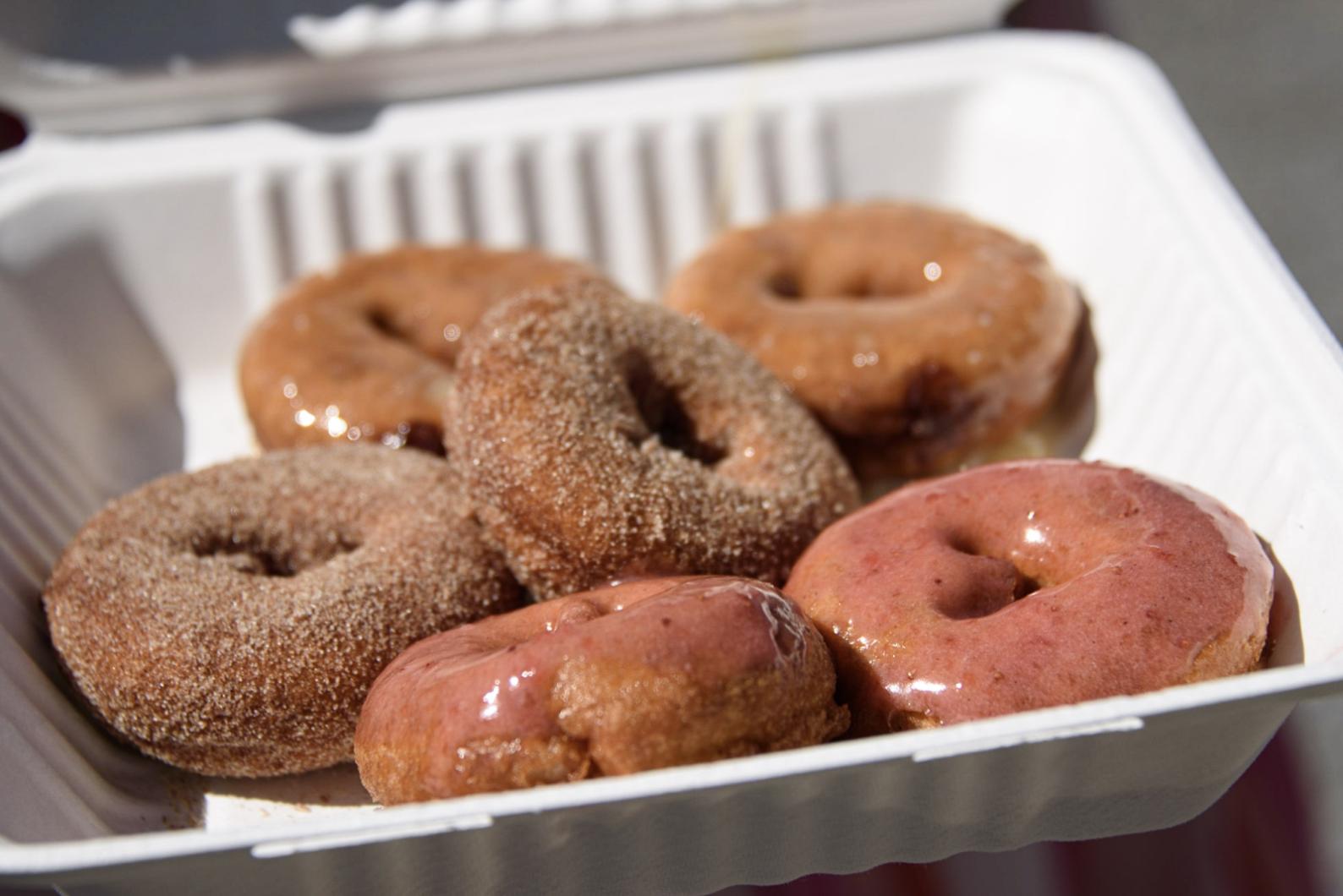 508-627-9003
@morningloryfarmmv
While it's not advertised as an apple cider donut, the MoGlo Food Truck team created a donut batter that is infused with apple cider concentrate as well as a variety of spices for their cake-based donuts, available plain or dusted with cinnamon sugar. The mini MoGlo donuts are served two per order and fresh from the donut maker, making them an easy indulgence for those who want a pint-sized treat.