First things first: I know many of you may be cooking a standing rib roast for Christmas dinner. And you've got questions! What should I ask the butcher for? How far ahead should I season my roast? What temperature should I cook it to?
To that end, I asked Chef Charles Granquist, culinary director of Slough Farm in Katama — and a man with serious meat chops — to give us some advice. Read Ask the Expert: What Are the Secrets to Cooking a Delicious Rib Roast? to vanquish the anxiety of cooking a perfect roast beef.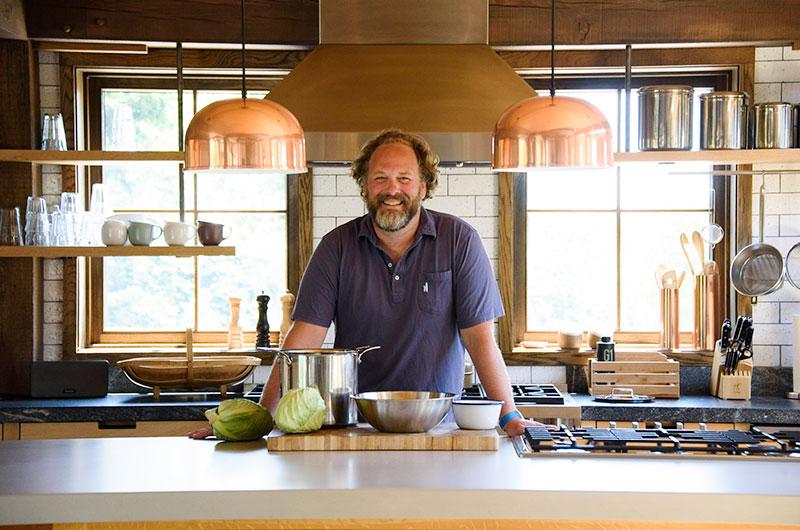 Next: What's the deal with these pretty greens? Well, I raided Beetlebung Farm's Winter Market this past Sunday and stuffed my tote bag with Treviso radicchio, kalettes, baby kale and Party Mix.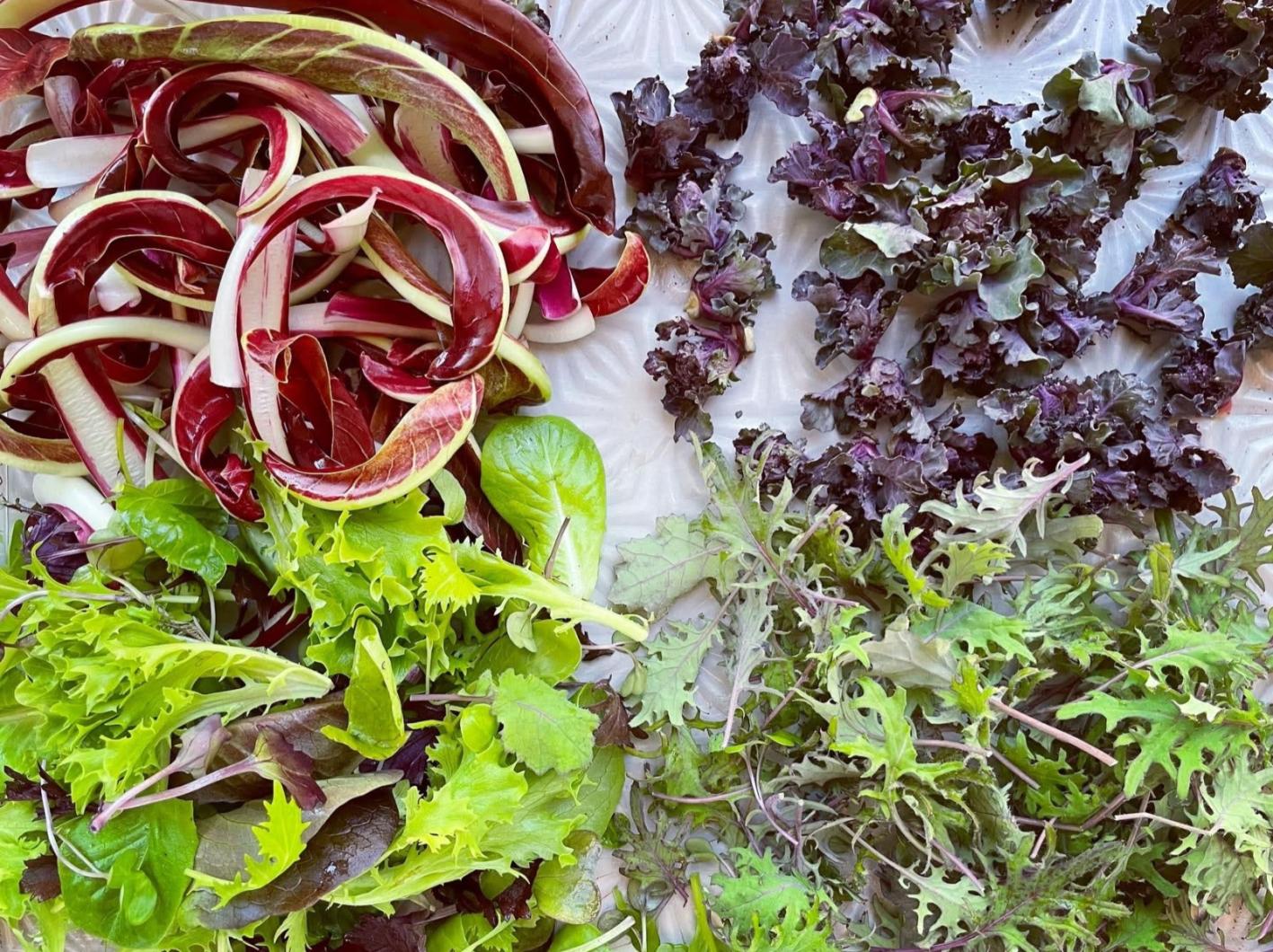 That candy-cane-ish Treviso had me at hello. It was so cool that I had to build it into a beautiful plated Winter Holiday Salad. I started with a ring of sliced clementines and sautéed shallots and finished with a tower of greens (shaped with a pint container - a restaurant trick), pomegranate seeds and sliced almonds. You could serve this salad before or after any holiday main.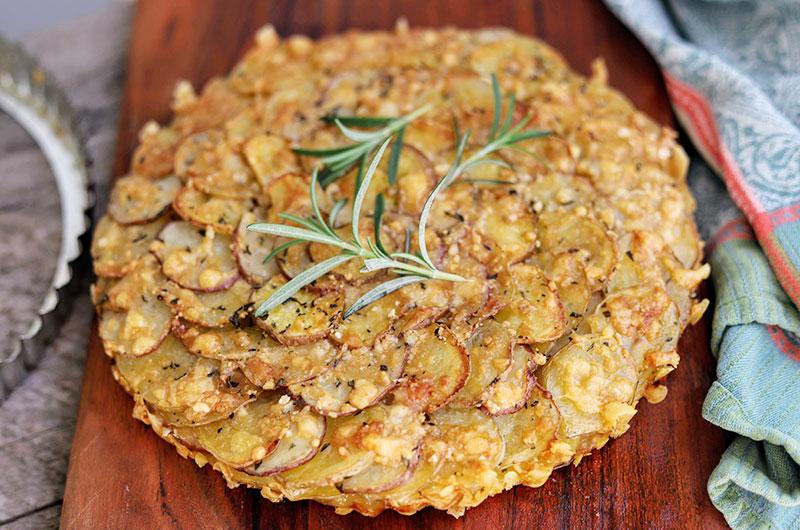 And what about sides for the big dinner? Potatoes with beef of course. You could go with those popular Make-Ahead Yukon Gold Mashed Potatoes with Gruyere and Shallots from our Thanksgiving hit list, but I'm really partial to a Gruyere Potato Galette.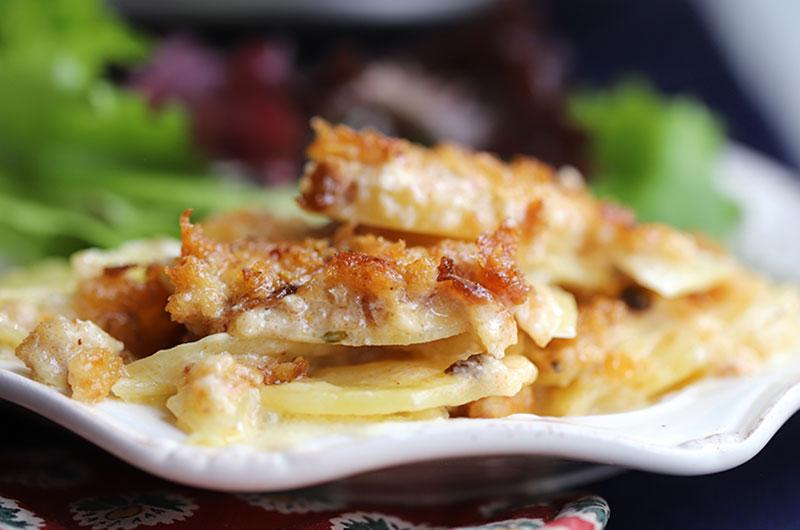 And if not that, a classic Potato Gratin with Gruyère, Thyme & Horseradish or this Fingerling Potato, Cremini Mushroom, and Baby Spinach Ragout with Lemon-Thyme Butter would be really swell.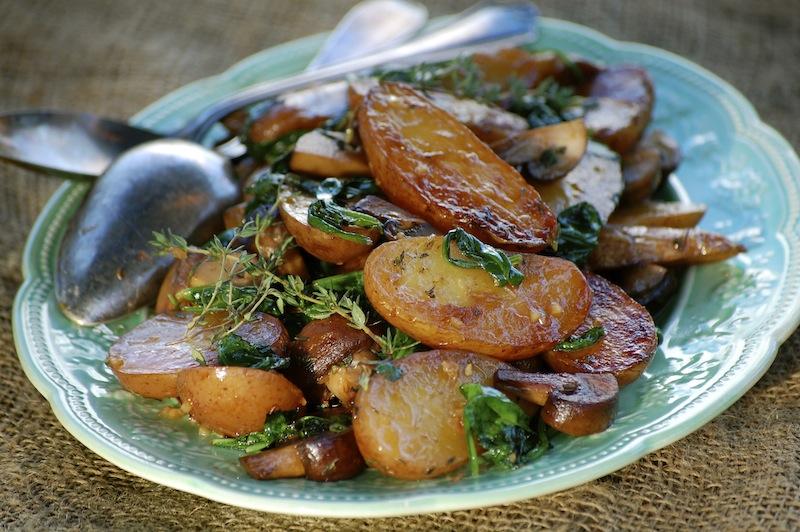 Of course, you could also make Yorkshire pudding by pouring popover custard into the hot pan when your roast comes out to rest. But in my house we traditionally eat popovers on Christmas morning.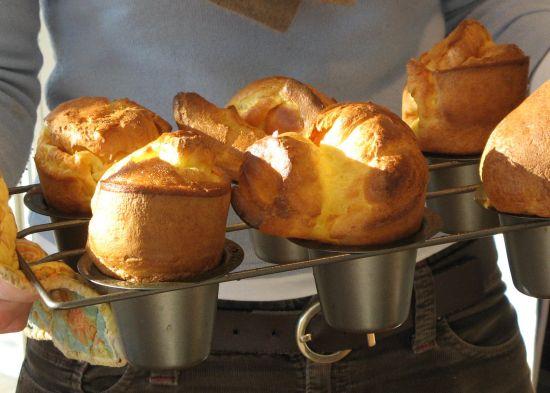 Other ideas for brunch or slow, lazy mornings? Streusel-Topped Ginger Pear Coffee Cake or Zesty Blueberry Ricotta Pancakes.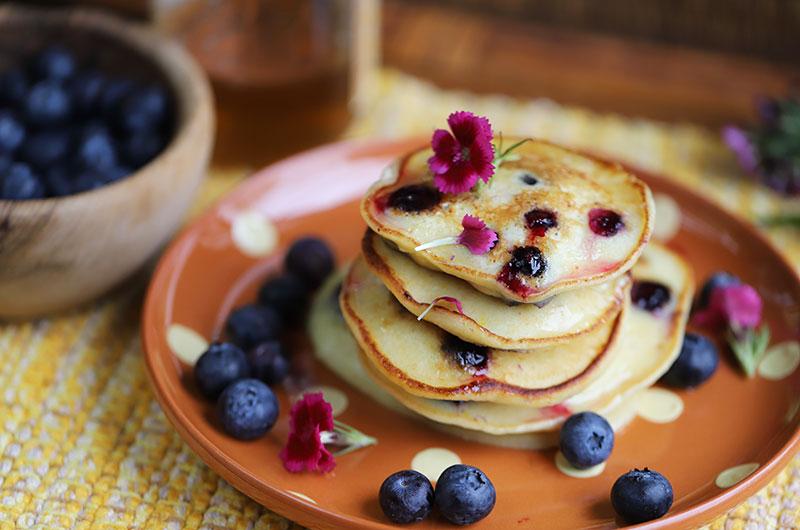 And Kwanzaa starts December 26. If you're hosting a gathering, consider these additions to your menu: Spicy Three Cheese Macaroni and Cheese from Jessica Harris, Collard Green Confetti, Sweet Potato Grits and Rum Raisin Plantains Foster.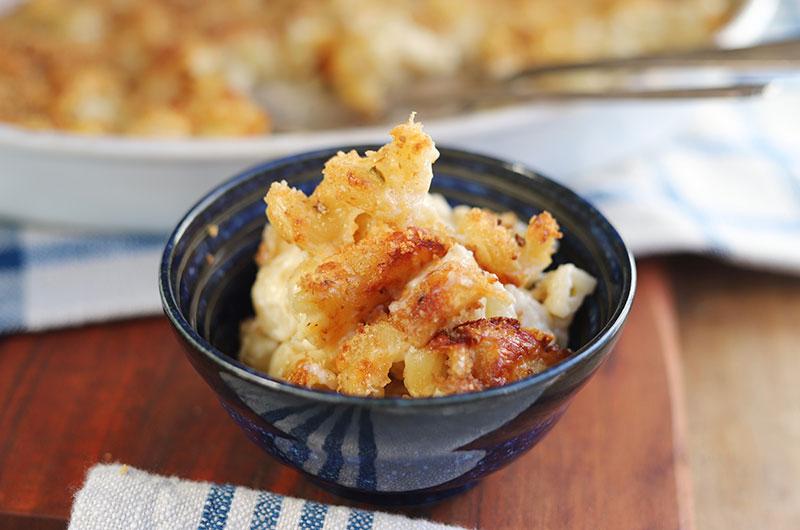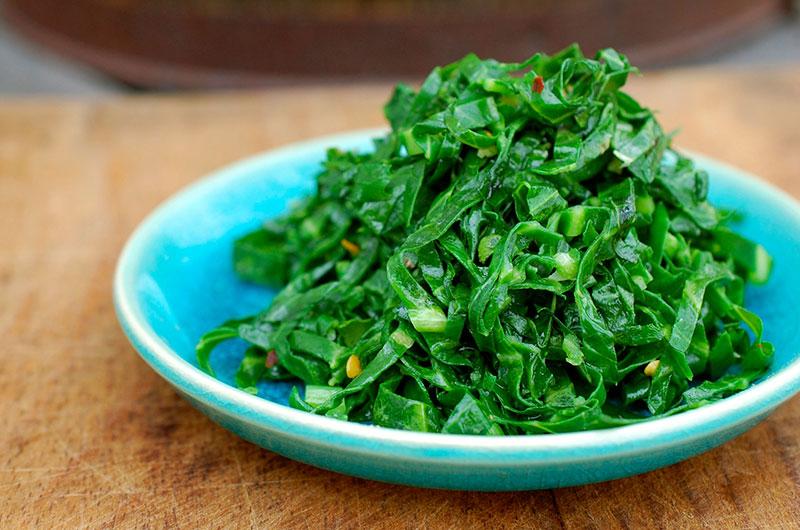 Amidst all the holiday fuss, you've got to get dinner on the table. I'm keen on these two easy ground pork recipes: "Summer" Meatballs with Cilantro, Lime & Ginger and Two Dipping Sauces (hint: just as good in winter) or Mini-Pork Burgers (a convenient adaptation of dumpling filling!).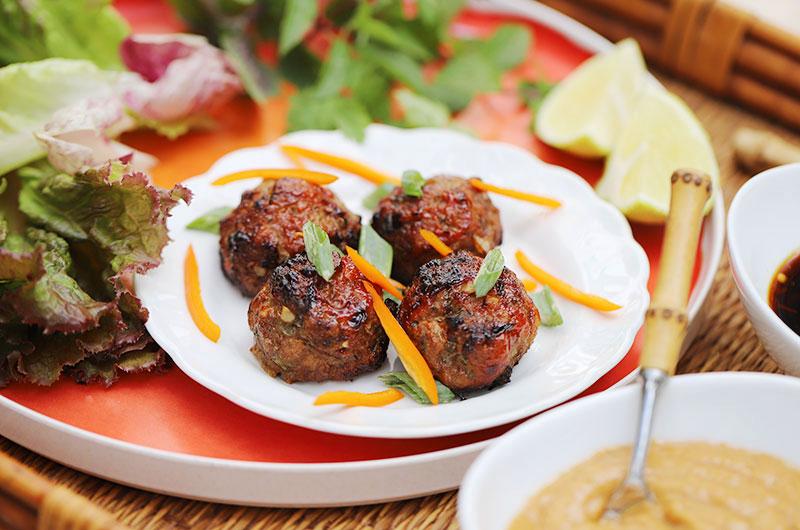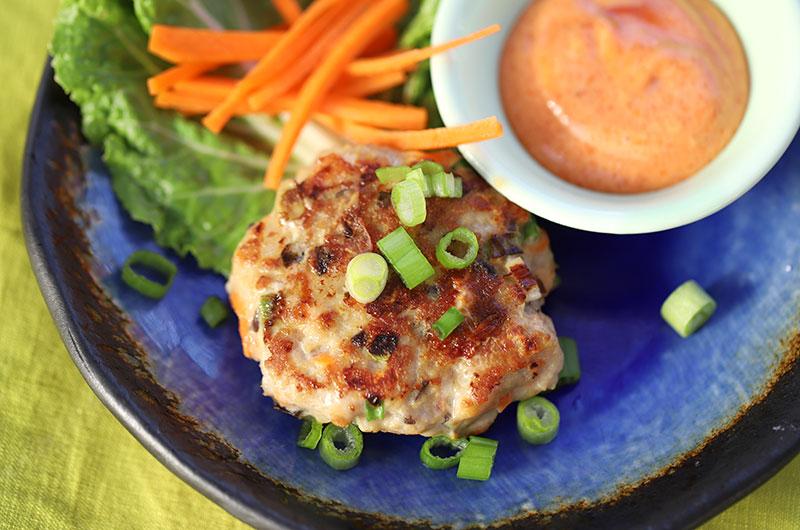 Happy holidays to you all! We'll see you on Instagram @cookthevineyard — Be sure to follow us if you haven't already.
And we'll be back next week with the most popular recipes of the year!
---
If you're looking to make a dinner reservation or wondering which farm stands and markets are open, visit What's Open on Martha's Vineyard for regularly updated listings.