My slow cooker and I are not best friends — more like casual acquaintances. I feel bad about this, but I am so attached to my enameled cast-iron Dutch ovens (Le Creuset and Lodge) for long, slow cooking, that I often overlook the advantages of an electric slow cooker.
But when it comes to tougher cuts of meat like pork shoulder, the slow cooker really does have the upper hand. A slow cooker set on low maintains a continuous gentle simmer (at around 200 degrees) for hours and hours. This is the ideal temperature and environment for breaking down the connective tissue in a tough cut of meat and making it very tender. It's difficult to replicate this gentle simmer in a conventional oven, even on its lowest setting. The problem with the slow cooker, however, is that you are left with a lot of flavorful — but thin — liquid after slow-cooking.
The solution, which one-pot minimalists won't love, is to take that leftover cooking liquid and reduce it on the stovetop until it thickens and intensifies. That's exactly what I did with the cumin-coriander-chipotle-tomato cooking liquid I had left over after making my Slow Cooker Spiced Pork for Tacos and Rice Bowls. I divided the liquid and used some to toss with the cooked shredded meat (to keep it moist and flavorful for storing and reheating) and reduced the rest of the liquid into a bold sauce. An extra step, but so worth it.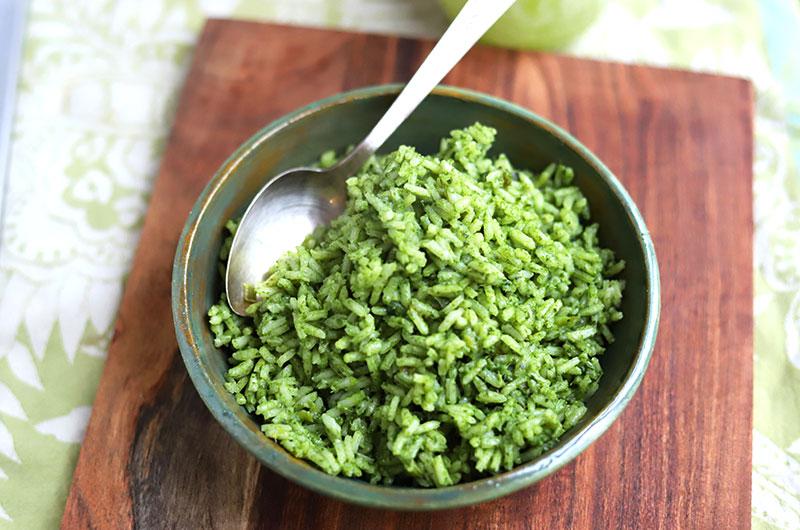 The thickened sauce does double-duty: Use it as a topping or condiment with pork tacos, or stir it all into the shredded pork and serve that "stew" over a bowl of rice. (Green Rice would be particularly nice.) Whatever way you serve the pork and sauce, you'll want all the fun toppings: Limey Drizzling Sauce, Quick Limey Slaw, Quick-Pickled Onions and Corn, grated cheddar cheese or queso fresco, diced or sliced avocado, toasted pepitas, cilantro leaves, sliced scallions, lime wedges.
By the way, this slow cooker recipe works equally well with a chuck roast in place of the pork shoulder if you'd prefer beef.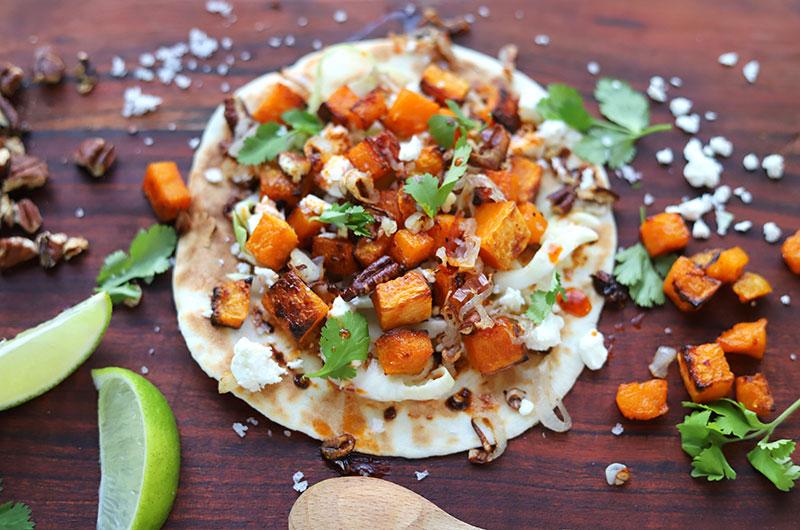 Or if you're craving tacos but not the meat, why not make these Butternut Tacos with Feta, Pecans, Limey Slaw and Chili Crisp. Or Sam Sifton's Fish Tacos with Salsa and Lime Crema. Or Grilled Swordfish Tacos!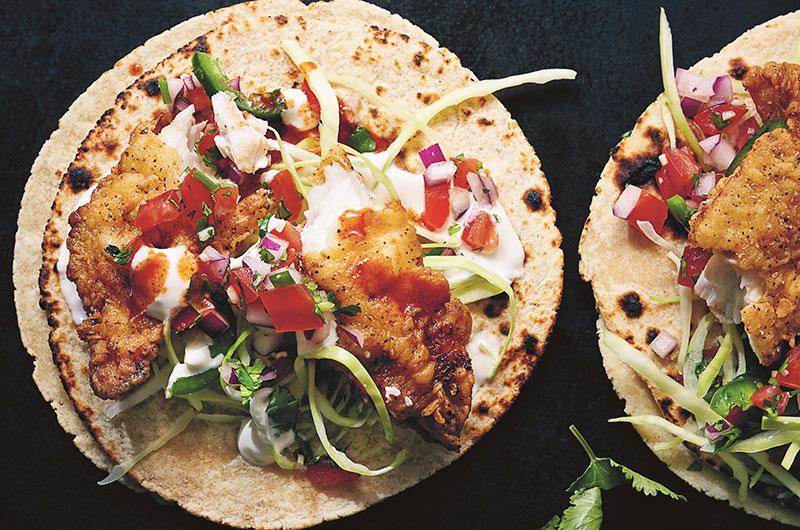 For those of you celebrating the start of Rosh Hashanah on Sunday night, I've got a new carrot recipe I think you'll like: Pomegranate Honey Carrots. (Find local honey from Island Bee Company at the West Tisbury Farmers' Market.)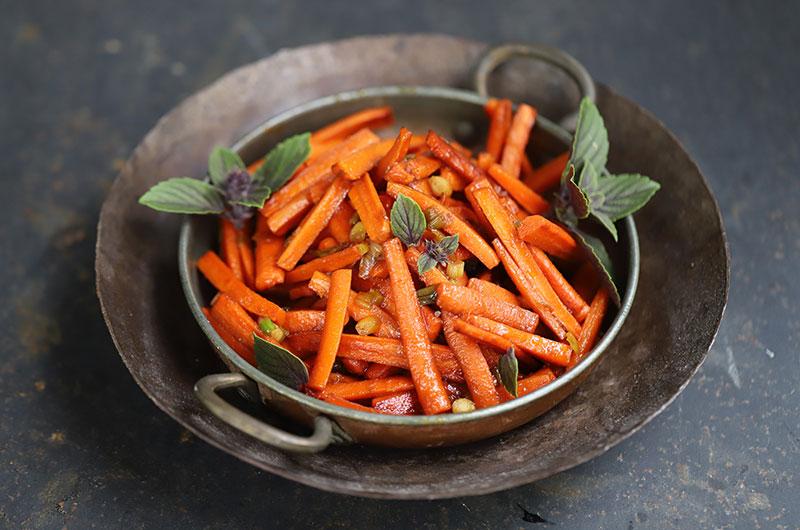 You could serve those with a Simple Roast Chicken with Pan Gravy.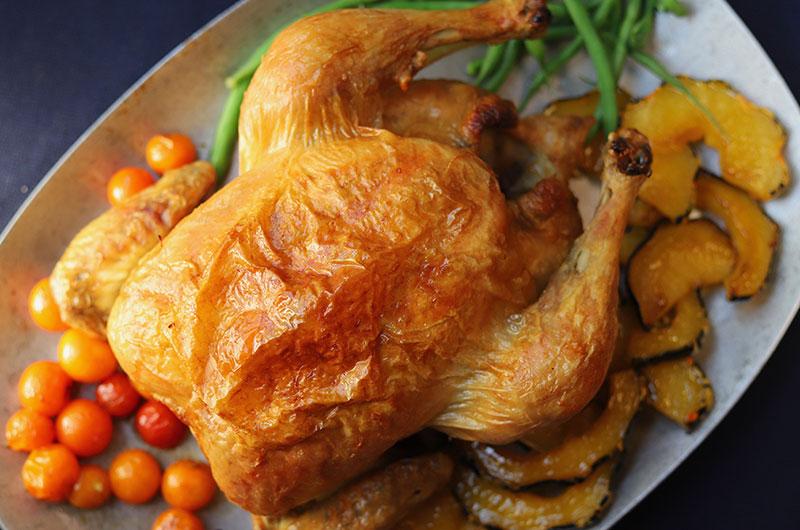 But if you want to shake things up, a nice fish dish for Rosh Hashanah might be Sheet Pan Lemon Salmon with Crispy Potatoes. Roast Fish Peperonata or Roasted Fish with Cherry Tomatoes and Olives could do the trick, too.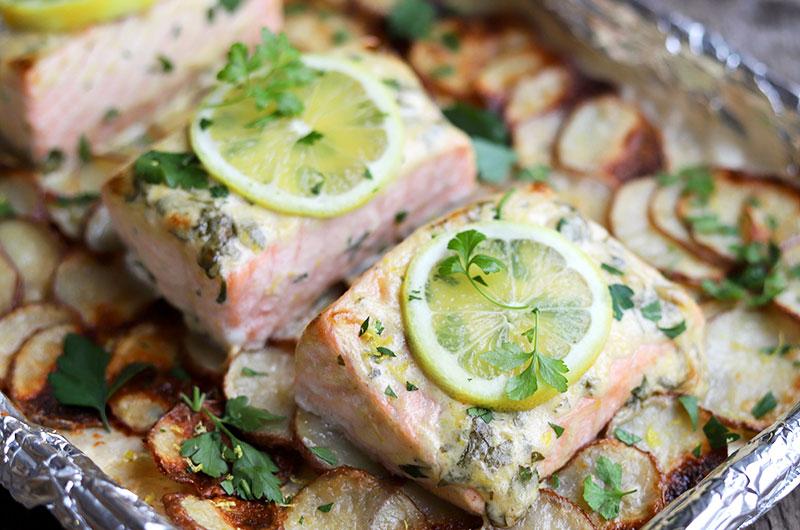 A couple of fresh side dishes you might eat with your fish are these Walk Away Beets with Citrus Dressing and these Garden Green Beans with Lemon Oil.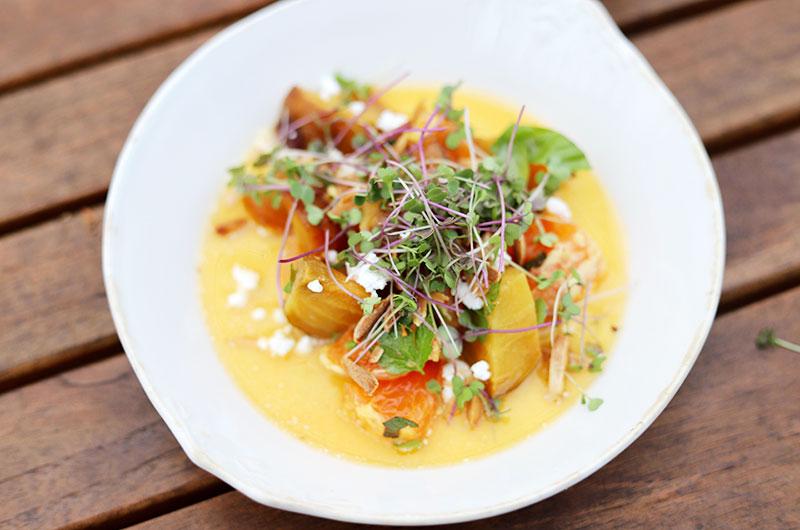 And don't forget to pick up a freshly baked loaf of challah at Grey Barn after 10 a.m. Sunday morning.
For dessert, those Honey-Cardamon Roasted Pears I mentioned last week or an Apple Rustic Tart? Or wait, how about this October Apple Crisp? So it's not October, but there's no time like the present for an apple crisp. I like to use a combination of crisp apples (such as Jonagold or Granny Smith) and tender apples (such as McIntosh or Macoun).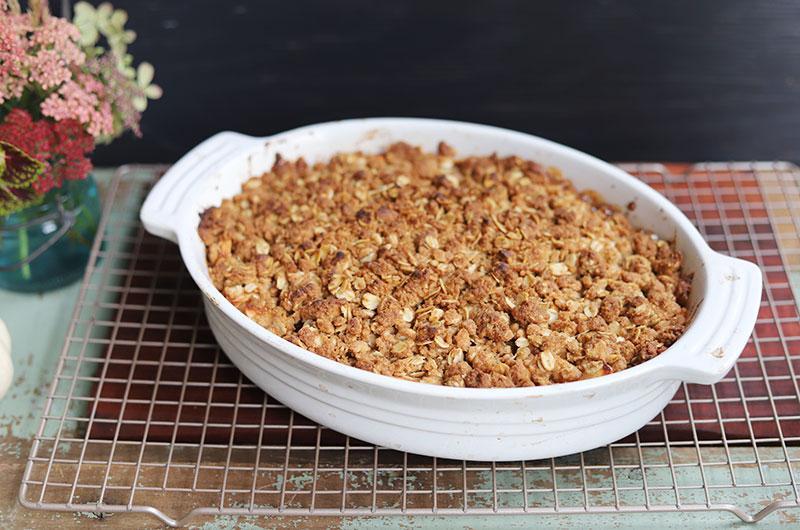 Happy fall! We'll see you on Instagram @cookthevineyard. Be sure to follow us if you haven't already.

P.S. My farm stand meandering took me to Ghost Island Farm last weekend. The cheery zinnias lured me in, the hanging garlic and the vibrant pea shoots welcomed me, and huge stalks of fresh basil and freshly harvest potatoes reminded me that fall on the Vineyard is the best part of summer – if you know what I mean. And this just in: Ghost Island has Island-grown apples.
I also saw on Instagram that @beetlebung_farm now has pork from @forktopork (Island-raised by Jo Douglas) in the freezer in their farm shack.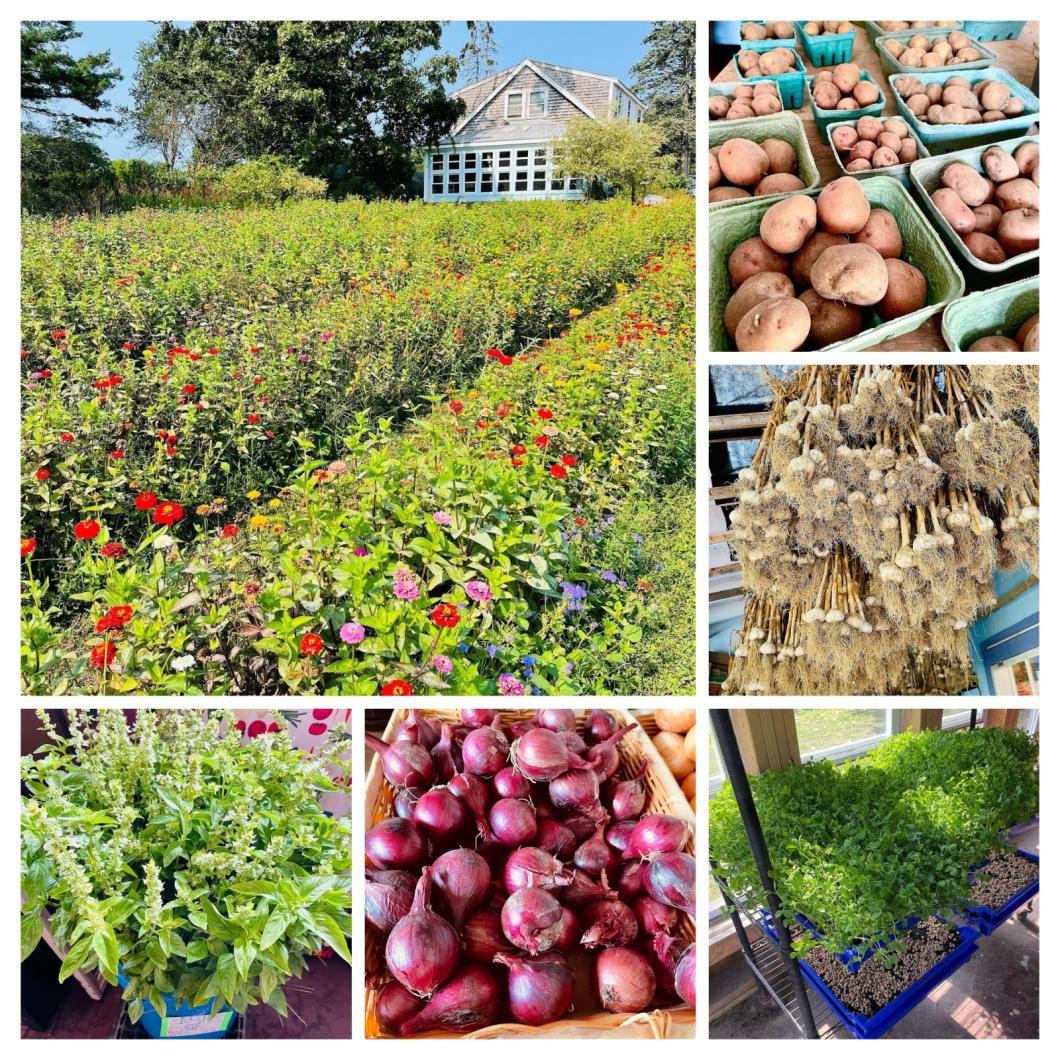 September is the ideal time to shop the farmers' market and farm stands or to get a reservation at your favorite Island restaurant. For a complete list of what's open, including hours, websites, and contact numbers, visit What's Open on Martha's Vineyard.