There's no better way to enjoy the Vineyard than to show it off to good friends. That's what we did this weekend — we walked and walked, hitting trail after trail thanks to the sunny skies and warm temps. It was the perfect excuse to eat whatever we wanted.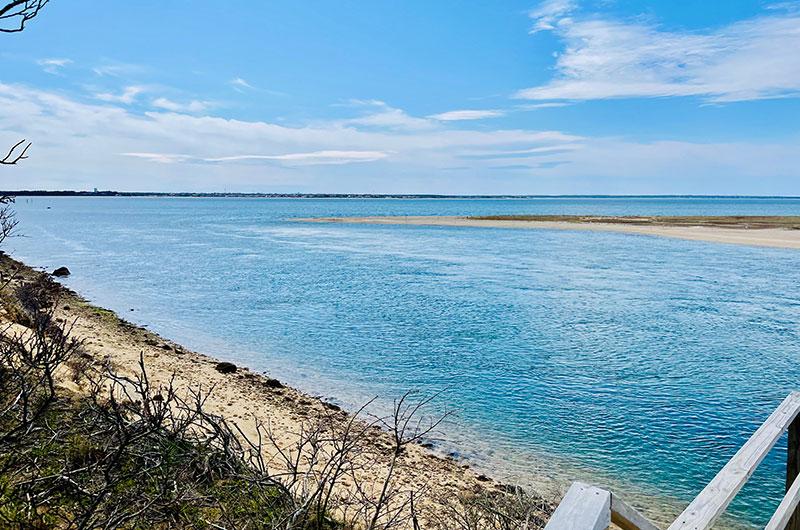 Friday night we had short ribs, duck confit and salt cod fritters at State Road Restaurant. Saturday morning we picked up freshly baked Fantzye bagels as well as pastries – including chocolate croissants, spandeurs, and kouign amanns — from The Grey Barn. A totally indulgent breakfast feast!
Saturday night we bought fresh swordfish to grill, local greens for our salad with Lemon Tahini Vinaigrette, and baby red potatoes for Crispy Smashed Potatoes. We finished the meal by baking off the rest of the Chewy Chocolate Chip Cookies from the freezer.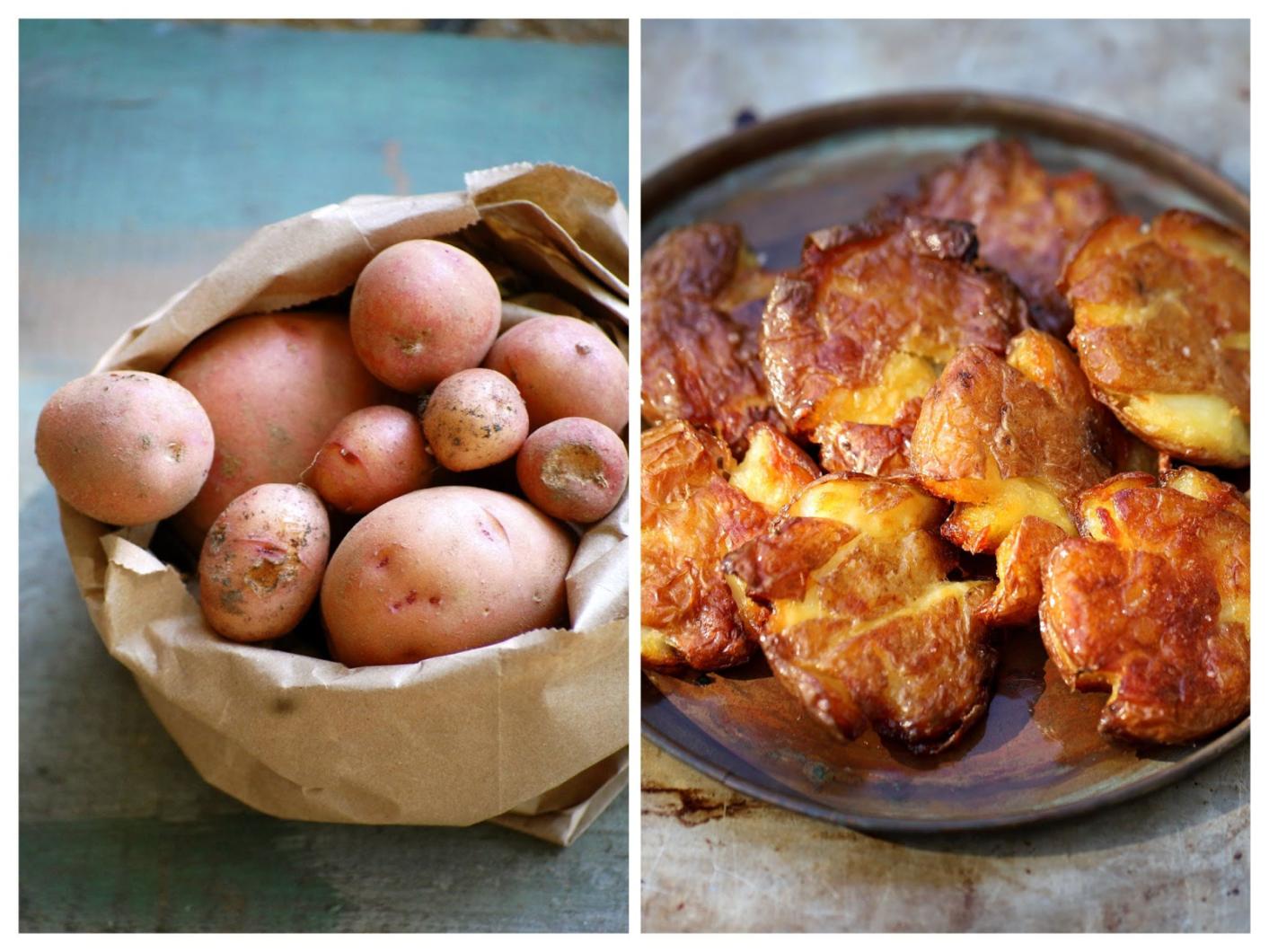 With my guests gone on Sunday evening, I stared into the refrigerator wondering what I could concoct from leftovers for supper. I had two small pieces of swordfish left and corn tortillas in the house. Tacos, I thought!
I knew I had the ingredients to make Limey Drizzling Sauce, but no avocado or cilantro, no cabbage for slaw, no plum tomatoes for salsa. No matter — I figured baby arugula, sautéed bell peppers, oregano and mint leaves from the garden, a few quartered cherry tomatoes, and some quick-pickled red onions could stand in for traditional taco accompaniments.
These days I'm super-conscious of not wasting food (not to mention the cost of ingredients), so I was happy the Grilled Swordfish Tacos turned out to be plenty tasty without me having to run out to the store to get more ingredients. If you like this kind of challenge, take the grilled fish taco idea and run with it.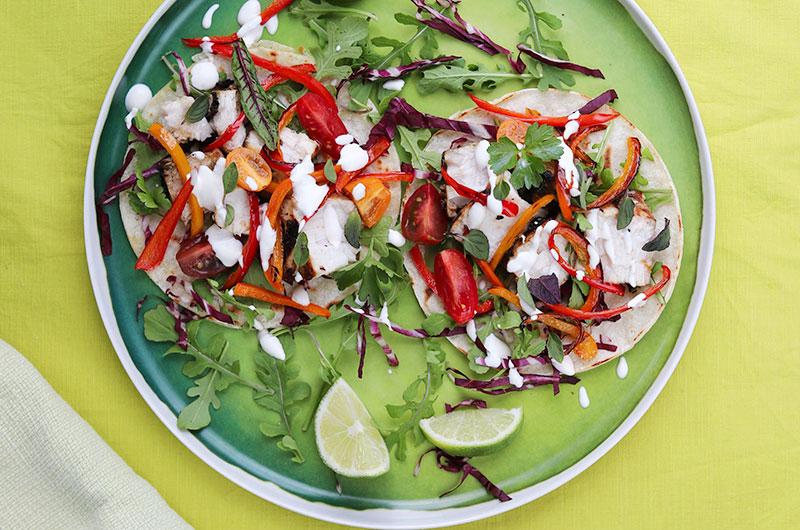 Of course, no one's saying you can't also plan ahead for taco night by making some fun condiments: Chunky Olive and Sundried Tomato Topping, Quick Limey Slaw, or Double Cilantro Guacamole would work now.
As the summer season arrives, you could try Salsa Fresca, Tomatillo Salsa or Tomato-Peach Salsa-Salad.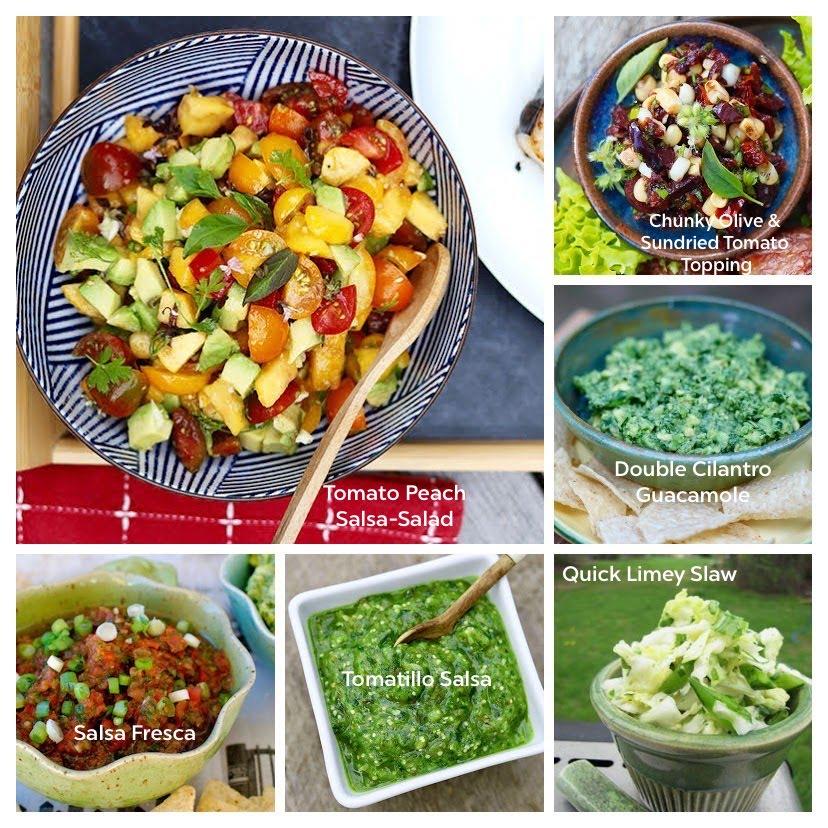 Another clever way to stretch meat for dinner – and improvise on the accompaniments – is this recipe for Grilled Chicken and Bibb Lettuce Wraps. Pair with rice or rice noodles, add cucumbers or chiles, garnish with sprouts, and use your favorite herbs.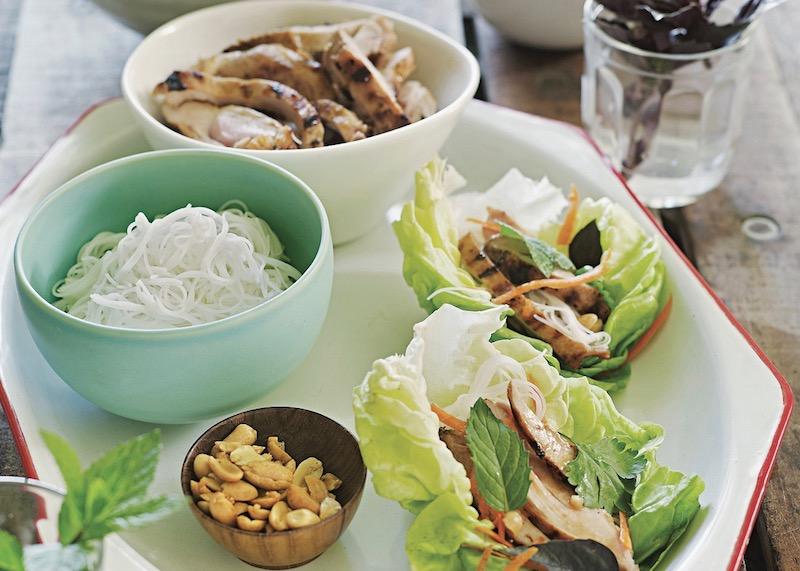 I'm also ready to eat salad for dinner again, and at the top of my list is Spinach Cobb Salad with Bacon, Blue Cheese, Avocado & Derby Dressing.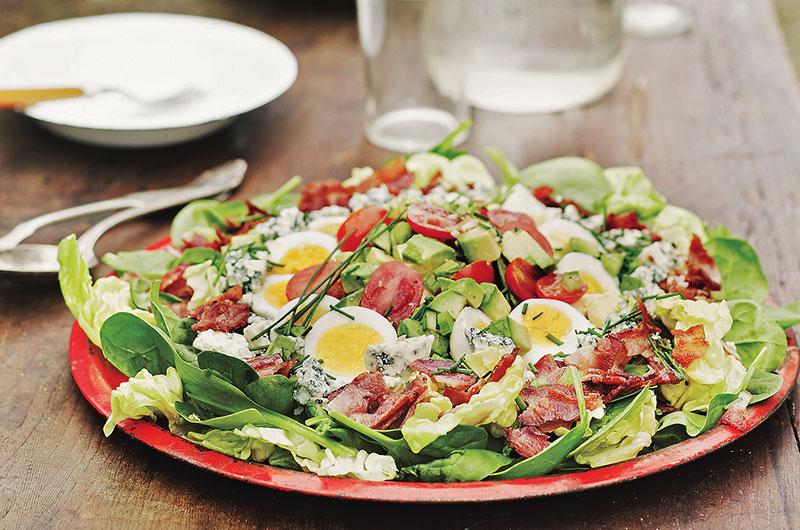 How about breakfast for dinner? Vineyard Open-Faced Egg Sandwiches with Local Bacon, Cheddar & Asian Greens would be a thrifty and delicious choice.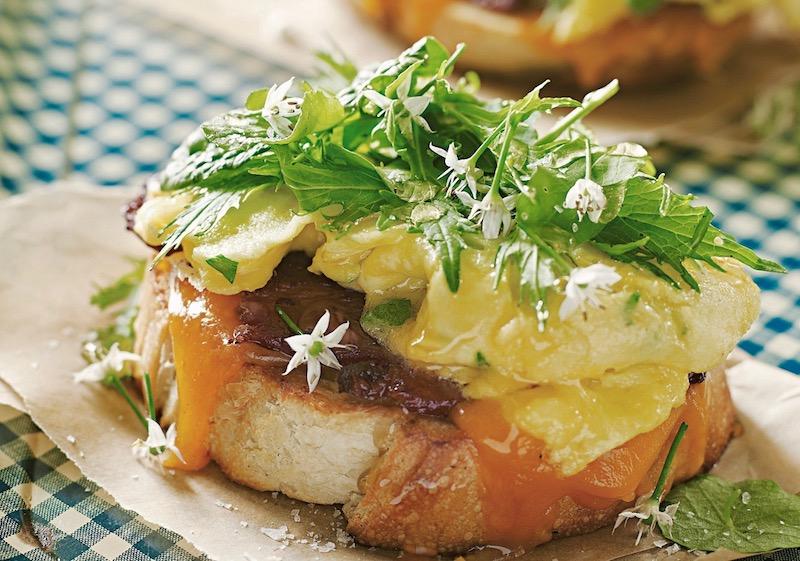 If you're willing, you could skip the meat altogether and herald spring with this beautiful bowl of green: Spring Miso Broth with Stir-Fried Asparagus, Romaine, Scallions, Tofu, and Mint.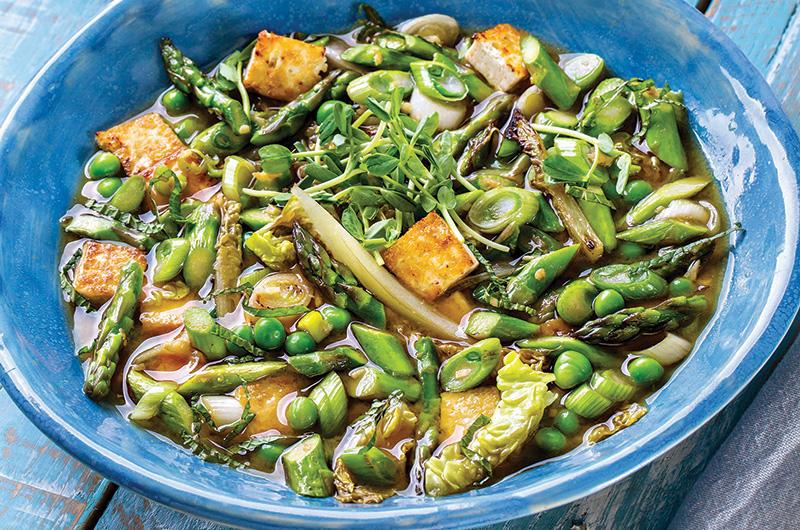 But if the carnivores revolt, you can still keep your grocery bill down with ground meat. Simple Parmigiano Meatballs are on our menu this week.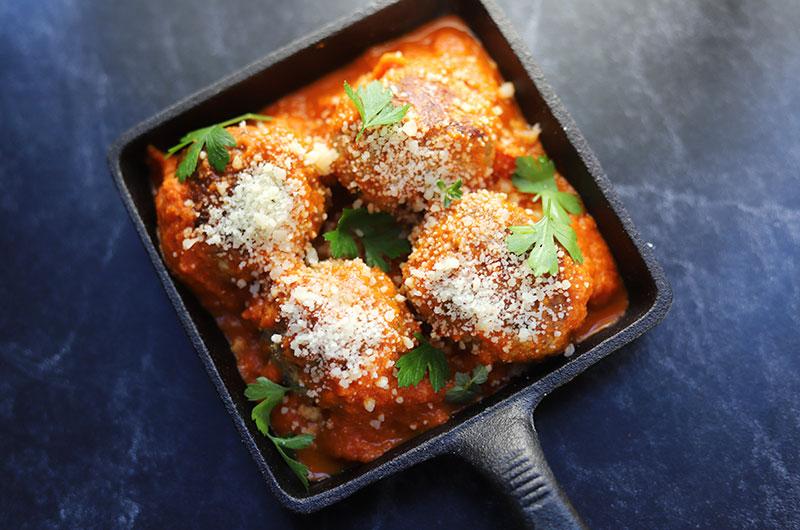 Happy cooking and feasting! We'll see you on Instagram @cookthevineyard.
What's Open on the Vineyard
OPENING UP
Back Door Donuts, Murdick's Fudge, and Coop De Ville just reopened for the season.
We hear Giordano's (aka Gio's) takeout and Linda Jean's Restaurant are reopening on Thursday, April 28.
Farm Neck Cafe and Biscuits reopen for the season on April 29.
Find a complete list (updated regularly) of open restaurants — as well as farm stands and retail stores — at What's Open on Martha's Vineyard.