You know the wonder of sheet pan dinners. But what about sheet pan cakes? Our Baking Together columnist Abby Dodge has brilliantly delivered an easier approach to cake making in her 12th cookbook, Sheet Cake: Easy One-Pan Recipes for Every Day and Every Occasion, just out from Clarkson Potter.
Starting with all the technique and equipment help you could ask for and moving through Abby's three cake styles – classic, rolled, and stacked – this is a fun and inviting cookbook that makes you want to head right into the kitchen, pull out your 13 x 18 x 1-inch sheet pan, and make that Red Velvet Cake with Vanilla-Cream Cheese Frosting. Which you could since Abby and Clarkson Potter have kindly shared the recipe with Cook the Vineyard.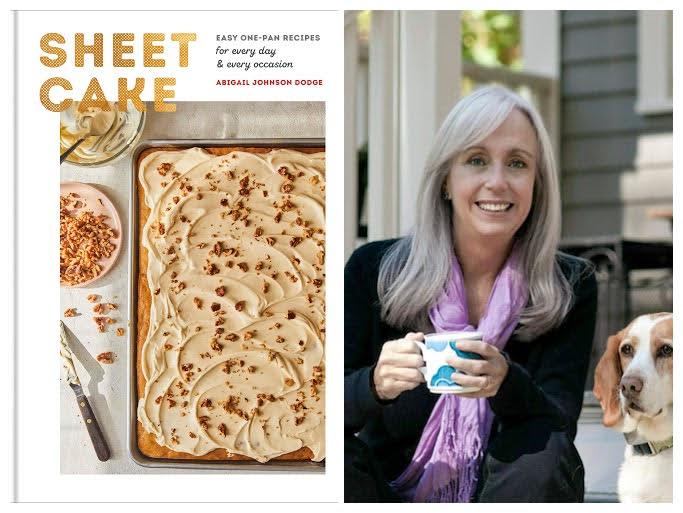 But I wouldn't stop there. You'll want all the helpful tips in the book, plus the 50 recipes for just about any occasion: Carrot Cake with Orange Buttercream, White Chocolate Coconut Cake, Cinnamon Bun Swirl Cake, Go Big or Go Home Sprinkle Cake, Boston Cream Cake, Tiramisu Cake, Frozen Mexican Brownie Cake and all the rest. Oh, and by the way, I love the sweet design of Sheet Cake (and I'm super picky about this!). From the size of the book to the typography to the generous photographs, the book manages to feel modern and accessible at the same time.
***
It does feel like baking season, doesn't it? Until I ran into the Red Velvet Cake, I'd been craving Abby's Chocolate Banana Muffins. You could make those in a snap since it's a small batch recipe (serves 6).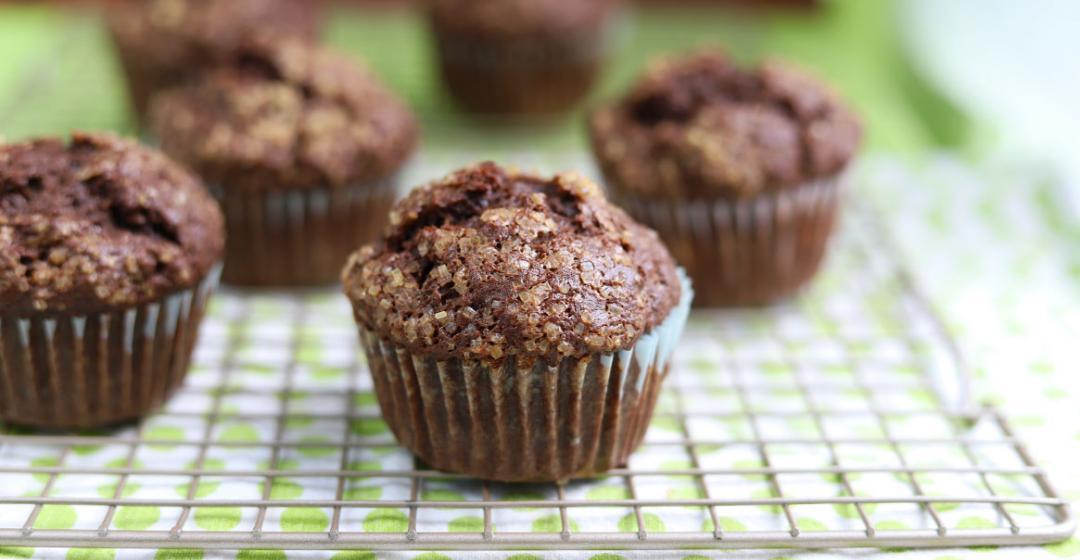 And I'm thinking I'll make Abby's Streusel-Topped Ginger Pear Coffee Cake for my Dad and sister when I see them this weekend.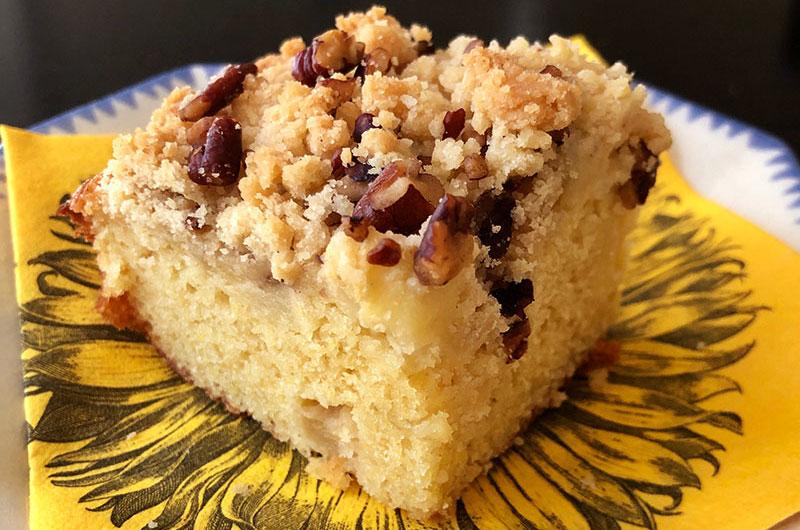 You can be sure that Crispy Roasted Chicken Thighs with Garlic, Lemon, and Rosemary will also be on the menu for our family meal.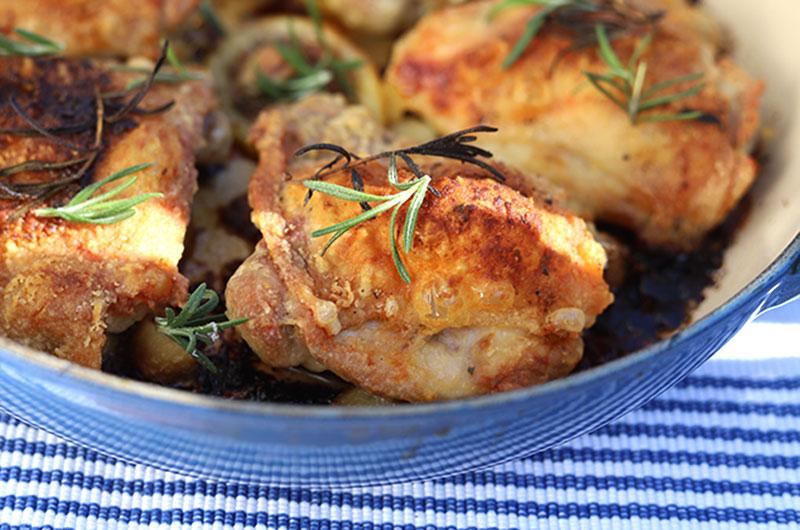 And our all-time favorite, a Gruyere Potato Galette.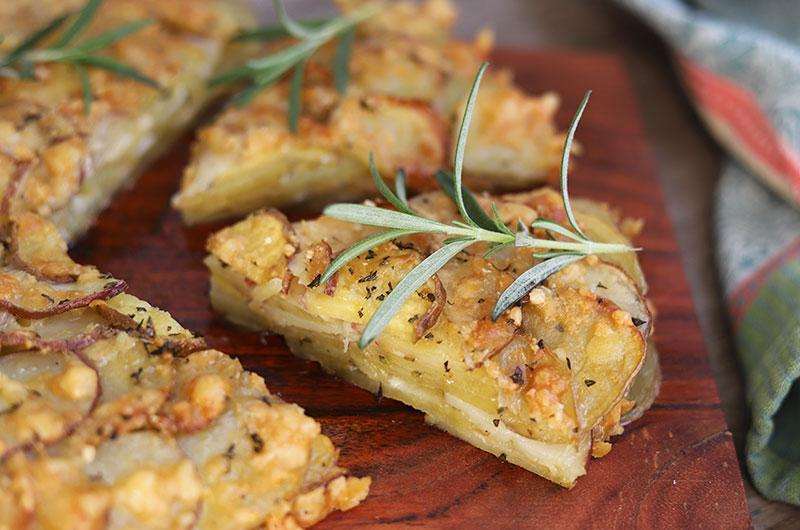 However, we may have to cook fingerling potatoes, too, since I picked up some freshly dug fingerlings from Morning Glory this week. These medium-starch potatoes (a variety called French fingerlings) were my favorite to grow when I was a farmer. One of the best ways to cook them (they like a bit of moisture) is the technique in this Braised Fingerling Potatoes with Crispy Sage and Garlic.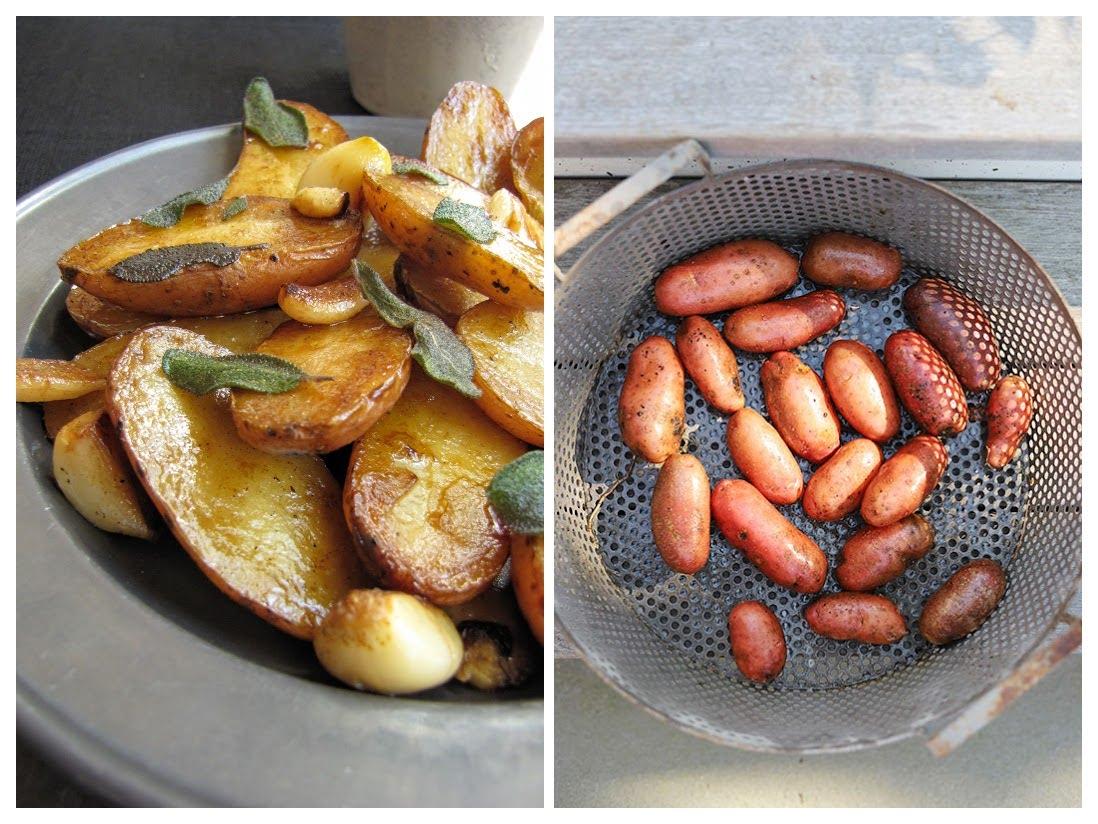 But while we're on the subject of potato crowd-pleasers, you'd better put this Corn and Yukon Gold Potato Gratin on your list while the corn is still around.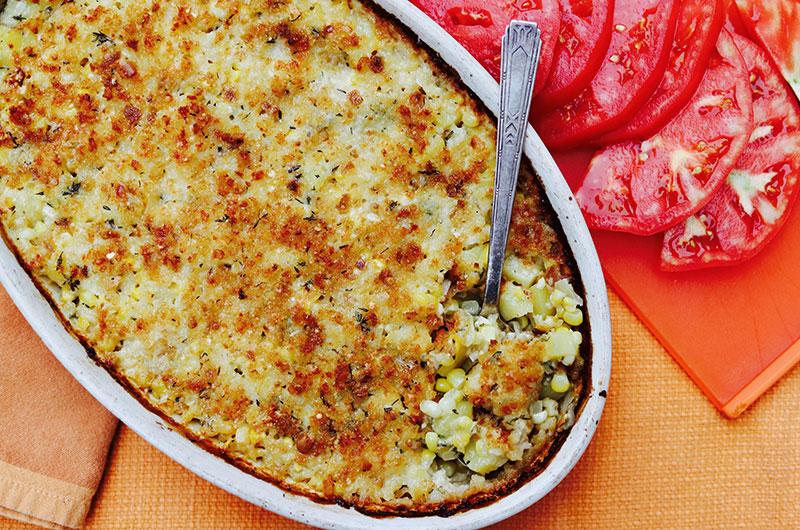 I'm so firmly in the comfort food camp this week that pasta is imperative, too: either Emily Meegan's fabulous Spaghetti with Lemon, Anchovies, Capers and Olives or perhaps Curly Pasta with Broccoli, Sundried Tomatoes, Garlic-Chile Oil & Goat Cheese.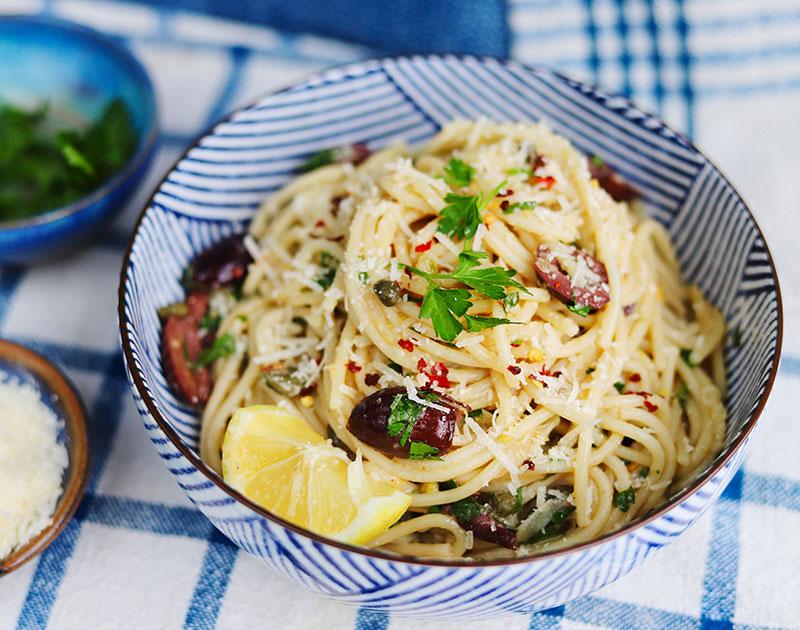 And it's the start of soup season, of course. No better way to kick it off than with Tomato Ginger Bisque or Spiced Red Lentil and Sweet Potato Soup with Coconut Milk and Cilantro.
The 76th annual Derby is on! We've got plenty of bluefish recipes for you, including Cathy Walther's Maple-Dijon Grilled Bluefish.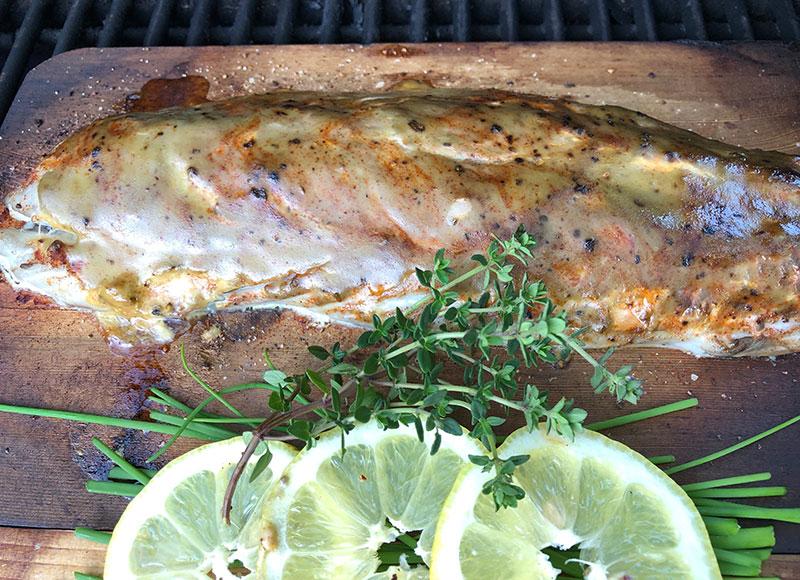 If all this cooking sounds like too much this week, remember you can always have a Puffy Pancake for dinner (or breakfast or lunch).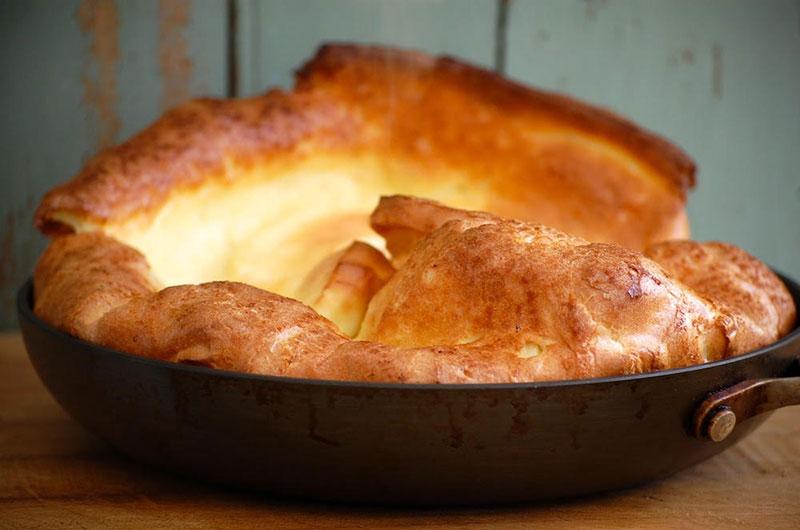 I like mine filled with Sautéed Spiced Cauliflower and Shallots.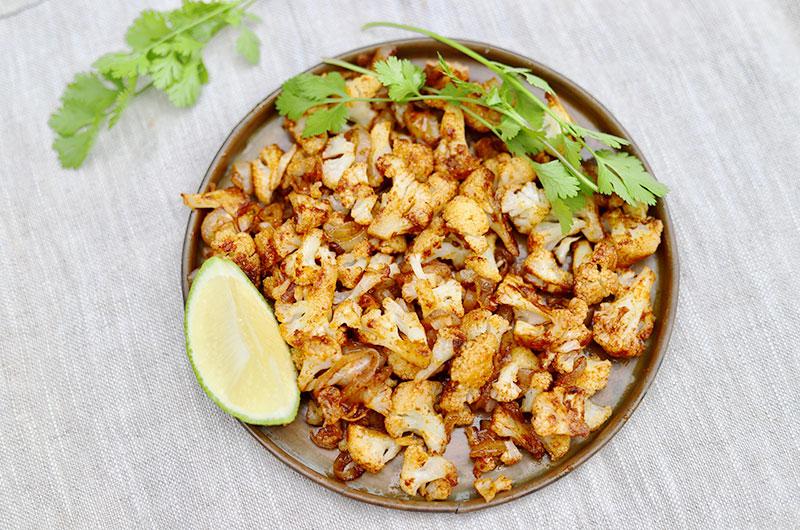 And don't forget you can still visit the West Tisbury Farmers' Market today and every Wednesday (as well as Saturdays of course!) through October, since the Wednesday market has been expanded this year.
I'll see you at the market and on Instagram. Hey, be sure to follow us @cookthevineyard if you haven't already.