In the only-on-the-Vineyard department, two young farmers showed up in my driveway last week with a flat of the most gorgeous fresh ginger I've ever seen. The special delivery was the result of some gushing I did on Instagram over a photo posted by @kulokofarm, aka Caitlin Krol and Jason Danielson.
These two enterprising farmers, who grow at IGI's Thimble Farm, sell their ginger (as well as East Indian lemongrass, fennel pollen, specialty peppers, herbs, edible flowers and other vegetables) to Morning Glory Farm, The Grey Barn and Farm, the MVY Food Coop, and chefs and restaurants around the Island.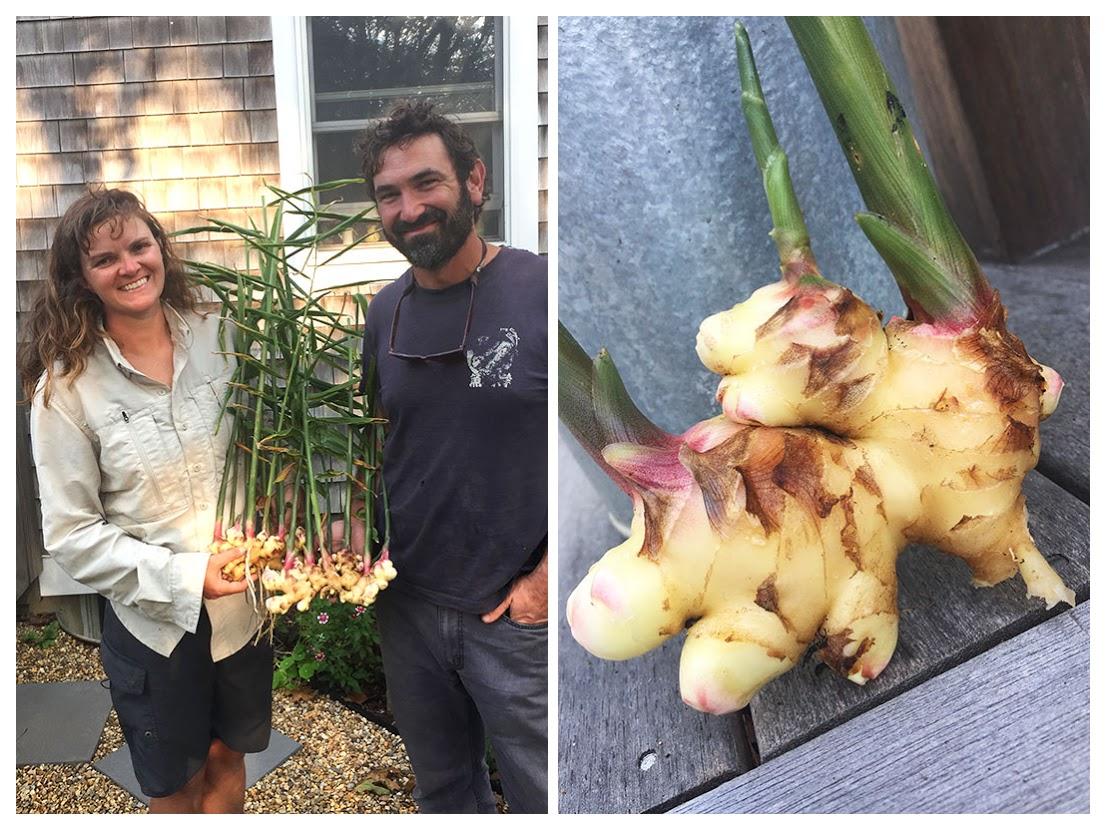 With the ginger and lemongrass they left me, I would've liked to make a light coconut curry for fish or Thai Coconut Curry Mussels, but I faced an immediate problem of excess koginut and butternut squash collecting on my counter.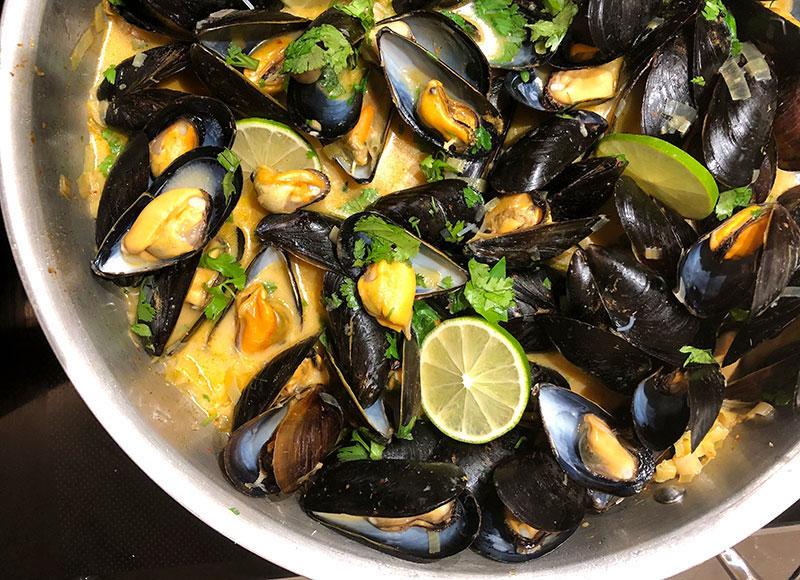 So I tweaked a recipe for savory Spiced Squash and Ginger Pancakes I'd been working on by adding a heap of fresh ginger. (Yes, these savory pancakes are an adaptation of the Corn, Zucchini and Fresh Herb Pancakes, but very different from the Japanese Vegetable Pancakes with Brussels Sprouts and Kimchi. Safe to say you've haven't heard the last from me on vegetable pancake possibilities.)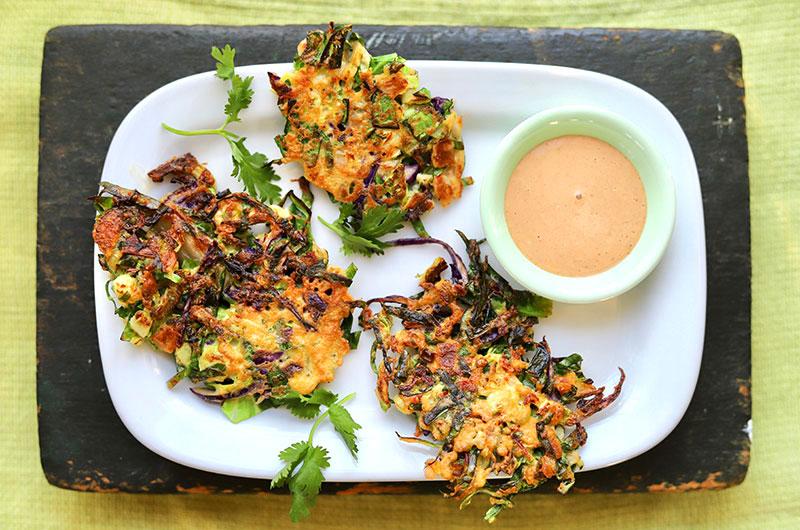 Come to think of it, I should have just made Curry Coconut Butternut Squash Soup to get my ginger and curry fix. But I also wanted to use some of the (spicy!) ginger raw in a sauce, so I made these easy Crispy Broccoli Florets with Tamari Lime Ginger Dipping Sauce the next night. A Soy Ginger Sauce is just the thing for rich fish, too.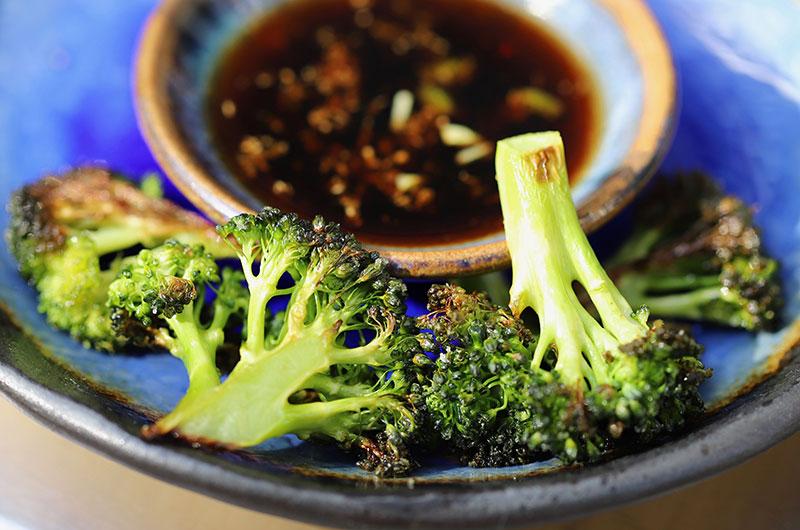 With the rest of my ginger, I hope to make Cathy Walther's Quick Asian Noodle Soup with Shiitakes. And then this weekend I'll throw some ginger into the aromatic mix and make Pot-Roasted Chicken. Ginger has a special affinity for tomatoes, root vegetables, citrus and most any fruit.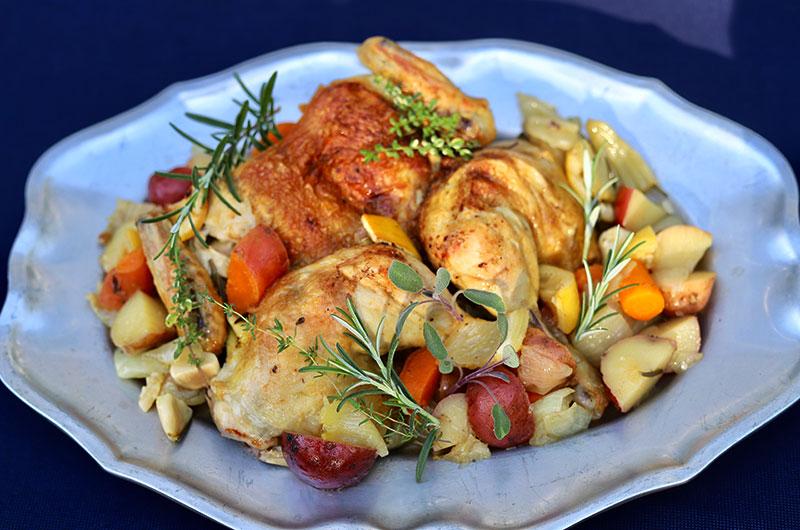 Speaking of fruit, Cook the Vineyard got a copy of The Apple Lover's Cookbook, Amy Traverso's revised and updated classic that features an illustrated primer of 70 different apples and more than 100 recipes using apples. Vineyarders might recognize Amy from her popular Lobsterpalooza seminar at the annual Martha's Vineyard Food and Wine Festival, but she's also senior food editor of Yankee magazine and co-host of the public television show, Weekends with Yankee.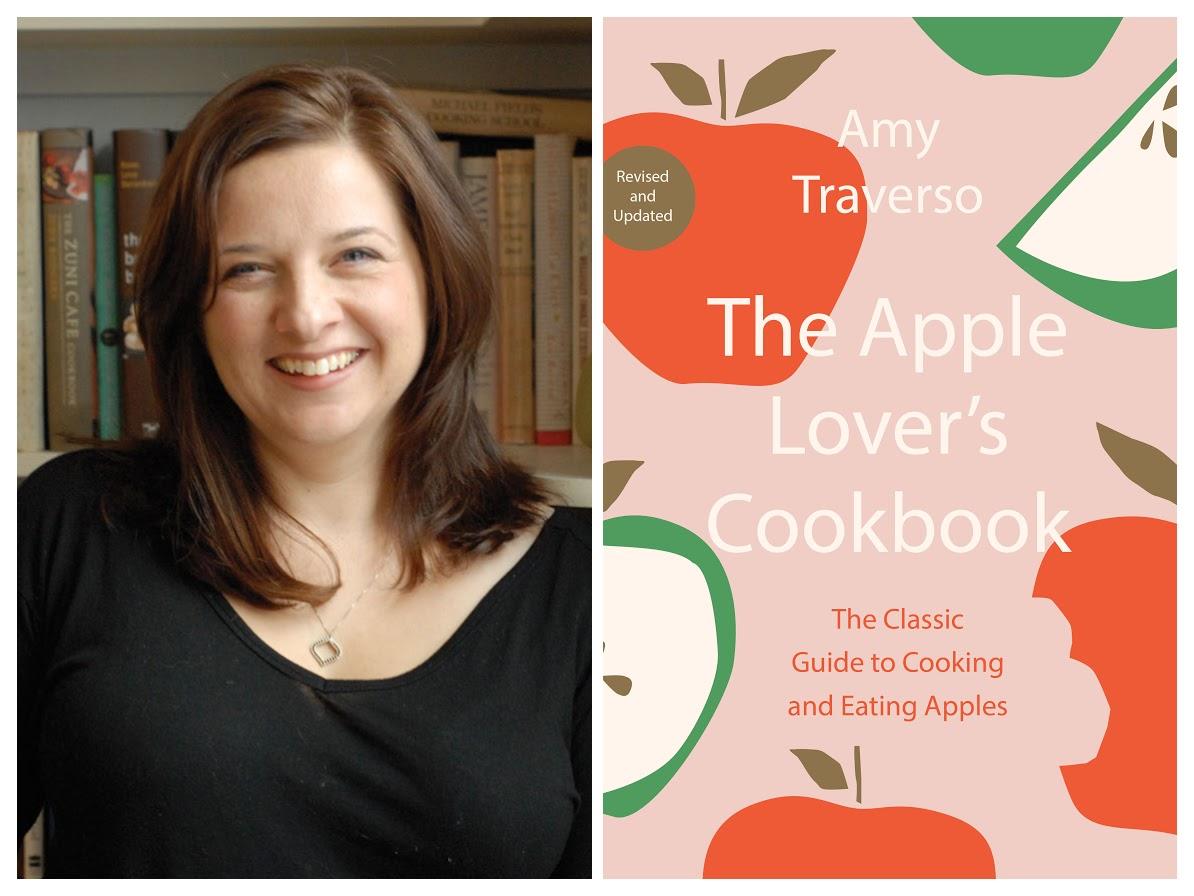 Read The Cook and the Book to find out more about The Apple Lover's Cookbook, including an excerpt on how to match apples to a recipe, and this drop-dead simple recipe for Apple Brownies. Sorry, no chocolate, but you'll still love these sweet buttery apple treats.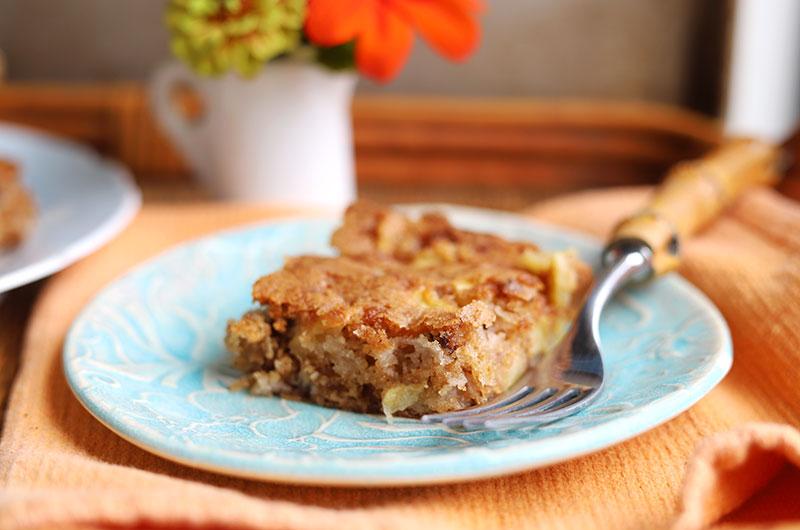 Apples are reproducing in my kitchen almost as fast as squashes — Fujis, Pink Ladies, Granny Smiths, Cortlands. I've been slicing and sautéing them in butter to serve with dinner, but tonight I plan to make Roasted Cauliflower, Frisee, Apple and Walnut Salad. You?
See you on Instagram @cookthevineyard.