You can have your fancy croquembouches – and even your bespoke bûche de Noël if you insist. But I will be making this decadent Velvety Chocolate Mousse for our holiday dinner dessert.
The reasons are many: It can and should be made ahead. It truly is a straightforward recipe, with only five ingredients and no eggs in sight. It can be scooped into a cup, dolloped with whipped cream, and served just like that. Or you can go fancy and pipe it into a stemless wine glass and layer it with crushed cookies and berries.
It's an Abby Dodge recipe (of course!) – her 30th installment of Baking Together – so there are flavor variations to explore (think orange, peppermint or coffee). Most importantly, the texture and flavor are sublime.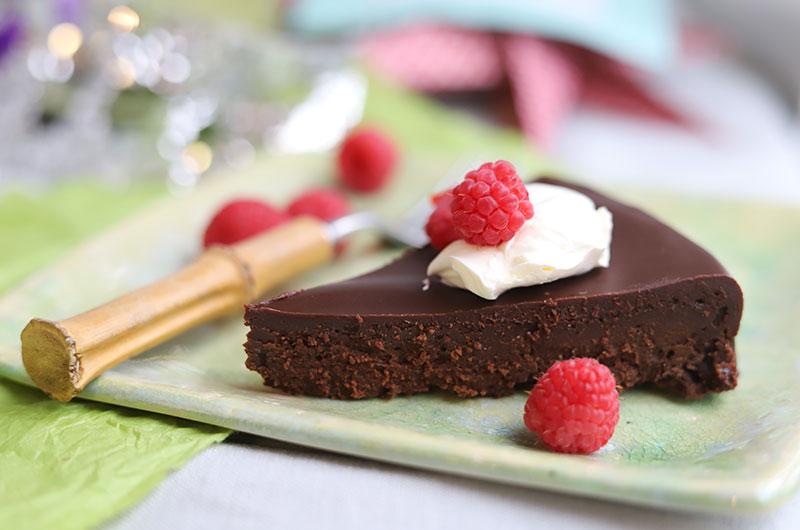 Making this is a tough call, because up until now Abby's Ultimate Flourless Chocolate Cake has been a standing order in our house for Christmas. We might have to save that for the January birthday.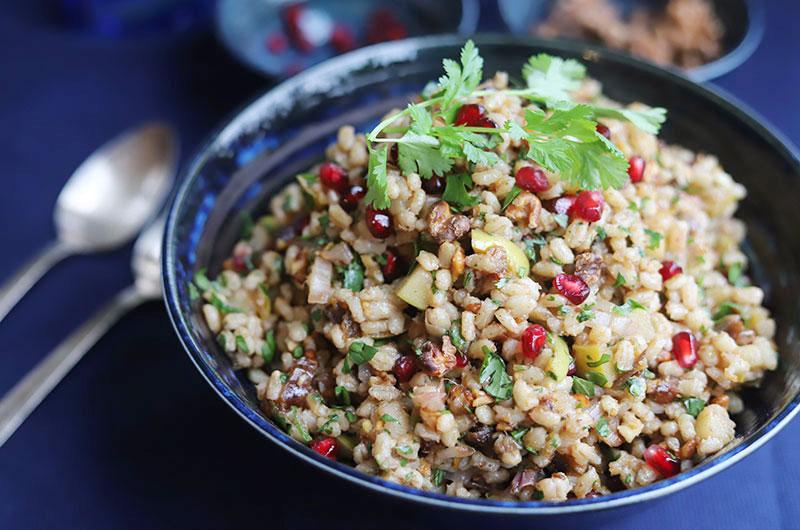 Hannukah begins on Sunday, so I've combined a few traditional Hannukah ingredients – pomegranates, walnuts, apples, and dates – in a warm barley salad that also has shallots, cilantro, and a bright dressing. If you've got pomegranate molasses (I picked mine up at Olive Branch Fair Trade in Vineyard Haven) you can use it in this Herbed Barley Salad with Dates, Pomegranates, Walnuts and Apples. But a combination of lemon, balsamic, and maple syrup will work fine in the dressing, too.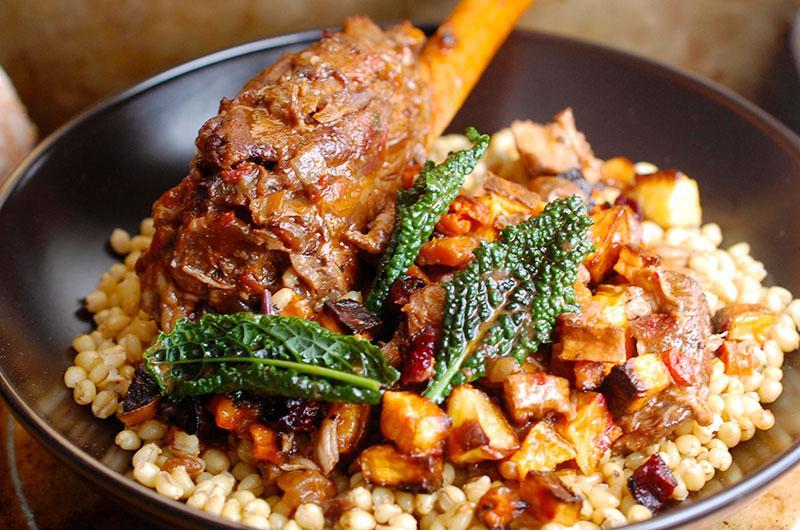 You could serve the barley salad warm with these Braised Lamb Shanks, Hunter's Style. But the barley is equally good at room temperature for lunch or as part of a buffet.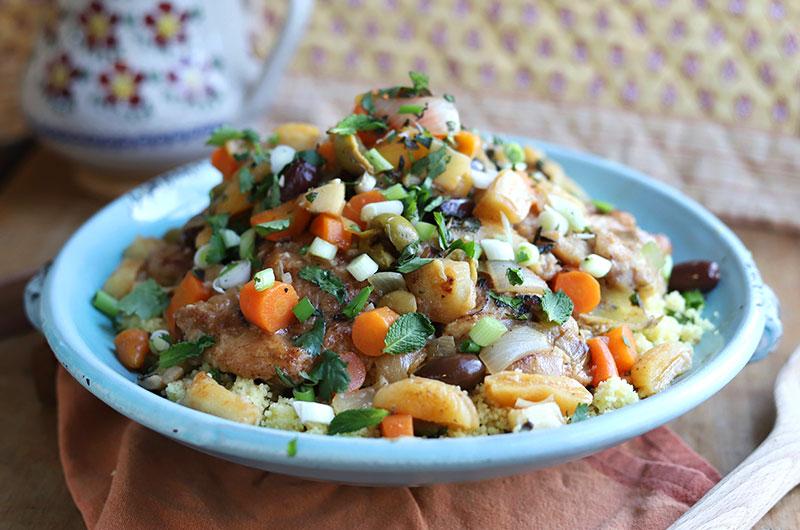 Other mains that might work for Hanukkah? Arnie Reisman's Casablanca Chicken or Pot-Roasted Chicken with Veggies and Herbs.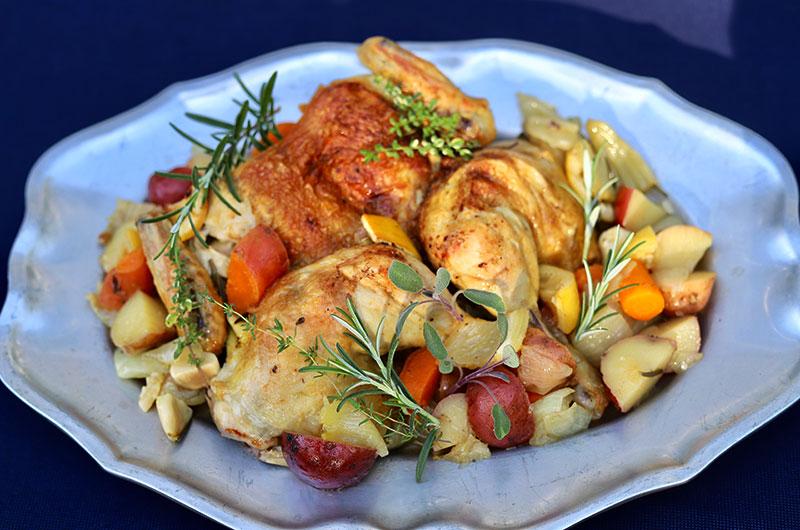 Don't forget to make Larry's Latkes and please read Noah Asimow's Passing the Latke Torch. It will make you smile, especially if you are away from your family this holiday.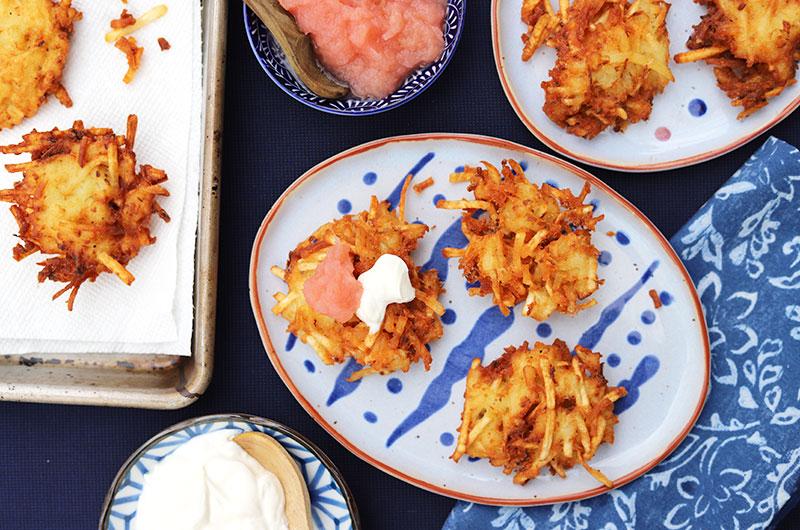 And our cookie of the week is Cathy Barrow's irresistible jammy Rugelach.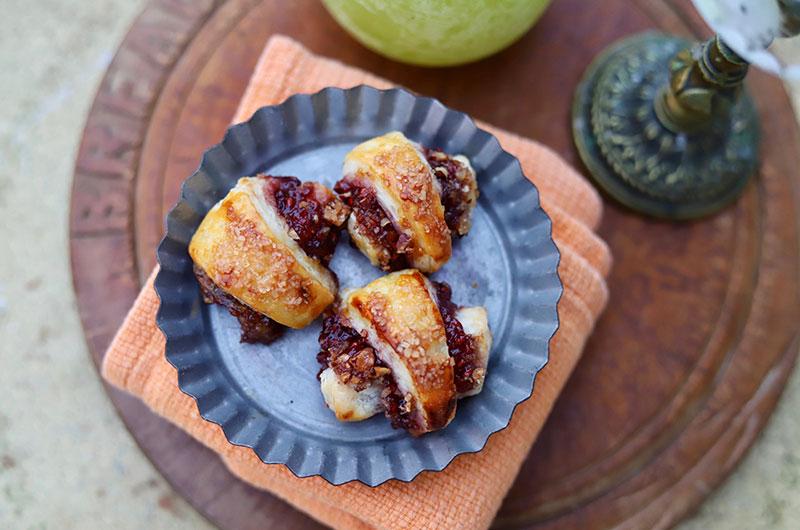 For those of you planning a seafood feast on Christmas Eve, I will remind you (as I do every year!) of my favorite additions to whatever lineup you're working on. Crab-Stuffed Shrimp for sure.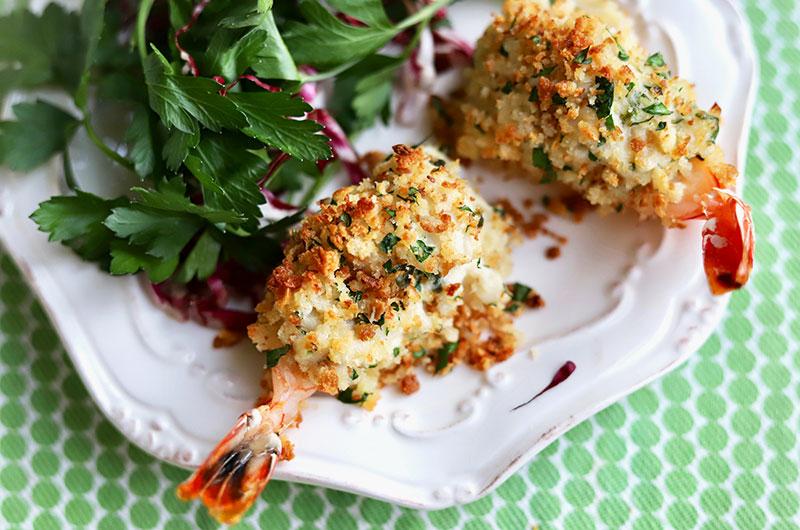 Seared Sea Scallops with Tomato Butter definitely. Littlenecks with Spicy Garlic Oil and Spinach.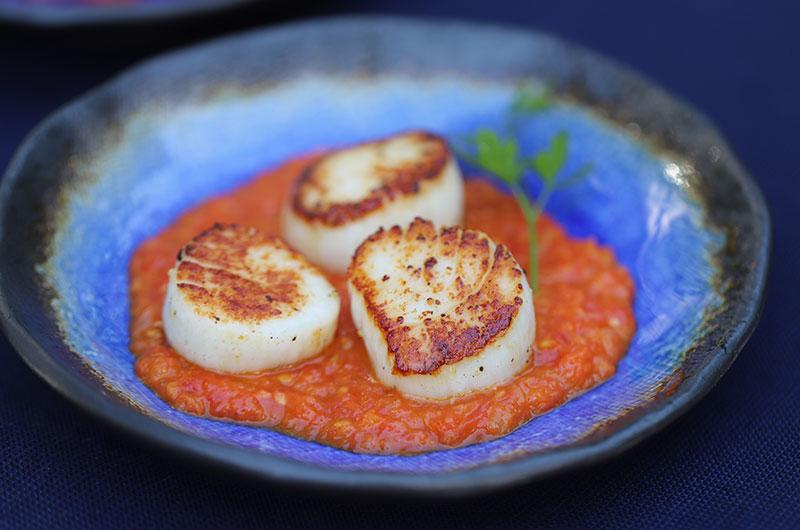 And I always think mini lobster rolls are fun.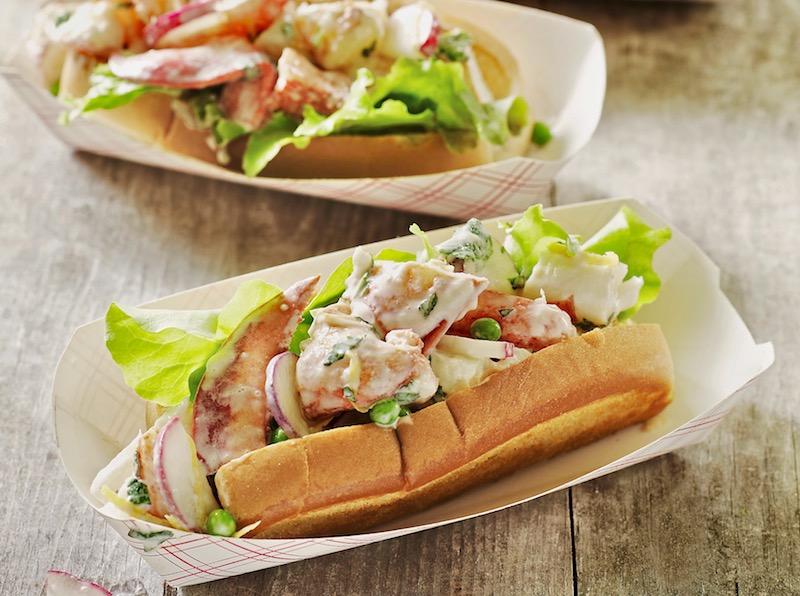 And a few other things in our fish, scallop, lobster, squid and clam archives jumped out at me this week: Cathy Walther's Calamari Scampi, Mary Margaret Chappell's Monkfish a L'Armoricaine, April and Michael Levandowski's Pan-Seared Halibut with Tomatoes, White Beans, and Spinach. Michael Brisson's Seared Salmon with Mustard Crust and Saffron-Horseradish Cream Sauce.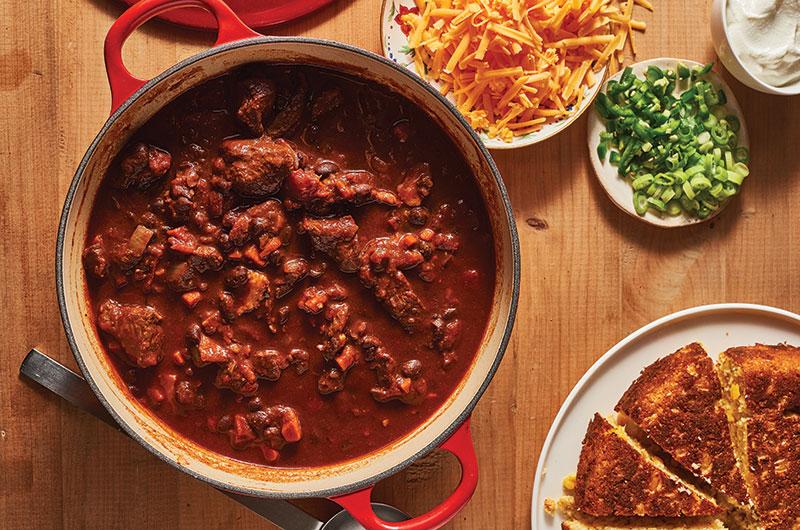 This weekend I'm going to plan ahead for casual holiday meals with the family and make either Molly Stevens' Cheater's Beef and Black Bean Chili or Slow Simmered Meat Sauce for Pasta. Both can be frozen.
Just a reminder that you can find our entire cookie collection in one place. On my list this weekend: Big Molasses Crinkles.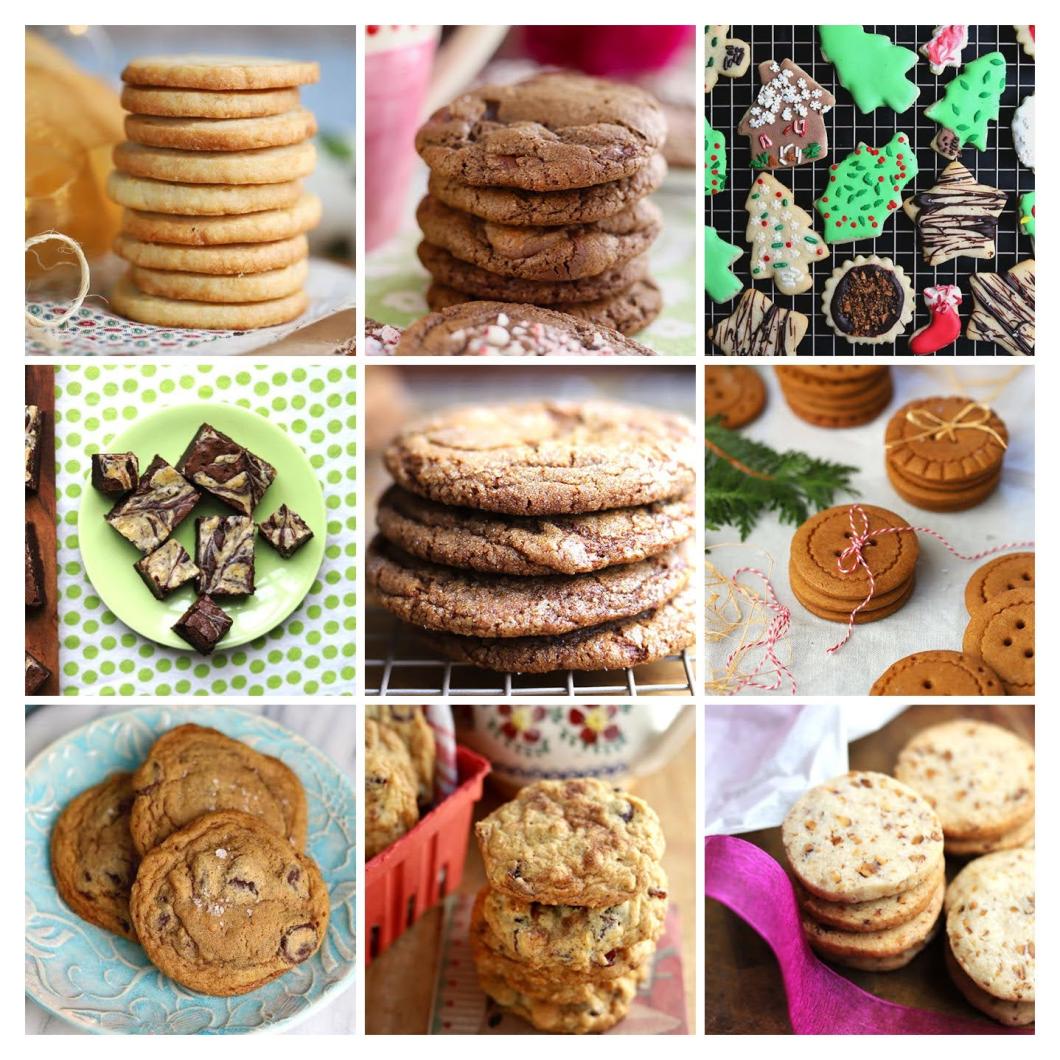 Happy baking! We'll see you on Instagram @cookthevineyard. Be sure to follow us if you haven't already.

---
Jenny DeVivo's on a mission to help us all cut down on food waste and have fun in the kitchen. This month, she offers tips on softening butter quickly.
Q. If I need to do some last-minute baking for a holiday party, what are some tips for quickly softening butter?
A. I love last minute holiday get-togethers but know how stressful baking cookies or other treats on the fly can be. Have no fear. There are many butter softening tricks you can use to bake delicious and festive cookies, cakes and breads that will delight your friends and family during the holidays. Try these simple tips:
• Cut the butter into small cubes and let it sit at room temperature for 10-15 minutes.
• Put the butter in a plastic bag or between two sheets of wax paper and roll it with a rolling pin until it's softened.
• Use a cheese grater to shred the butter into small pieces and let it sit at room temperature for a few minutes to soften.
• Put a warm glass over the butter to help soften it.
---
What's Open, What's Happening
OPEN FOR BUSINESS
• If you're looking to make a dinner reservation or wondering which farm stands and markets are open, visit What's Open on Martha's Vineyard for regularly updated listings.
UP-ISLAND POP-UP
• Beetlebung Farm is staging a winter market on Sunday, Dec. 18, from 10 a.m. to 1 p.m. Salt Rock Chocolate, Chilmark Coffee, Goldie's and Flatpoint Farm will all be participating. Lots of winter veggies available, too. The entrance to the farm is at 521 South Road in Chilmark.
COOKIE LOVE
• Goldie's Rotisserie has announced their third annual holiday cookie box fundraiser. Proceeds go to Friends of Family Planning. Order cookie boxes online. Goldie's will also be popping up at Rosewater's Italian night in Edgartown on Friday, Dec. 16 from 5:30 to 8 p.m.
DINNER & A MOVIE
• Little House Cafe in Vineyard Haven and the Martha's Vineyard Film Center are teaming up to offer Dinner & A Movie this winter. Now through the end of March 2023, you can enjoy dinner in the dining room at Little House Cafe and receive $3 off a movie ticket at the MV Film Center for the same night.
IN THE NEWS
• Sharky's restaurant in Edgartown will close at the end of the year; their lease of 14 years has not been renewed. The Oak Bluffs flagship will remain open year 'round.