I don't know about you, but I always wind up at the end of Thanksgiving weekend with an excess of raw ingredients I never used. I guess I overbuy, not wanting to be left in the lurch if stores are closed or more people are added to the table.
The extra pound of unsalted butter is no big deal – that gets earmarked for cookies (more on those in a bit). But two bags of carrots, a bag of parsnips, several sweet potatoes, a basket of tiny cipollini onions, a small chuck roast, a honey ham and a bag of gnocchi?! You'd think I could plan better.
I turned to my Spanish pot roast recipe to get that chuck roast cooked, only I changed up the flavors, subbing ginger and a bit of cinnamon in place of the smoked paprika. I also added fresh ginger and tweaked the cooking liquids. This "Mediterranean" variation was delicious. (Find my notes at bottom of the pot roast recipe). I love variations!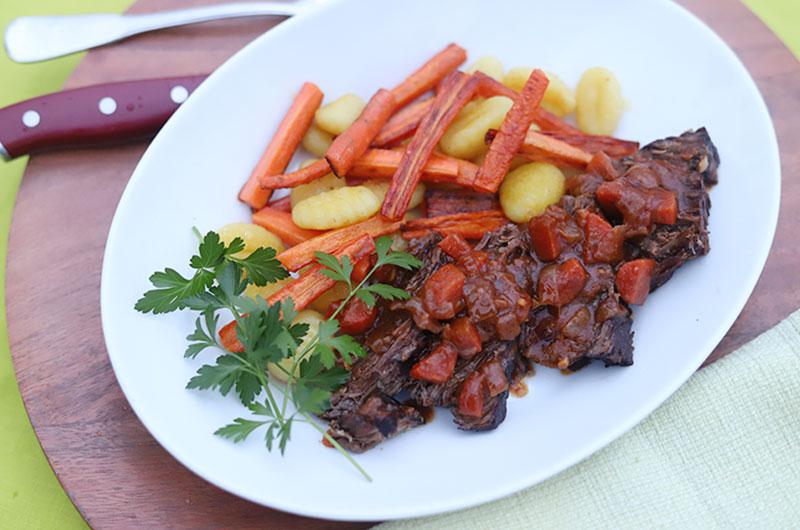 I served the pot roast with sautéed carrots and gnocchi. With more time, I would have made this lovely dish of Carrots, Peas & Pearl Couscous with Citrus Herb Butter Sauce.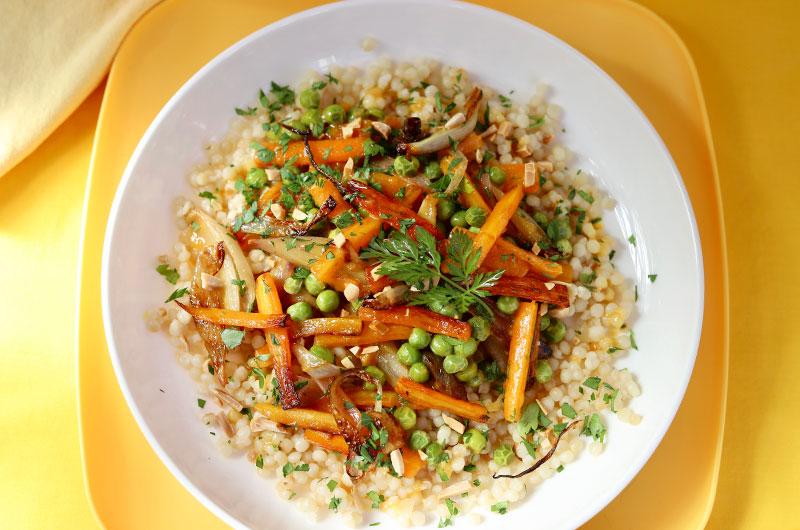 Fortunately, we've no shortage of carrot recipes on Cook the Vineyard so my surplus should continue to dwindle. Other favorites: Pomegranate-Honey Carrots and Butter-Roasted Carrots with Local Honey. (Honey!)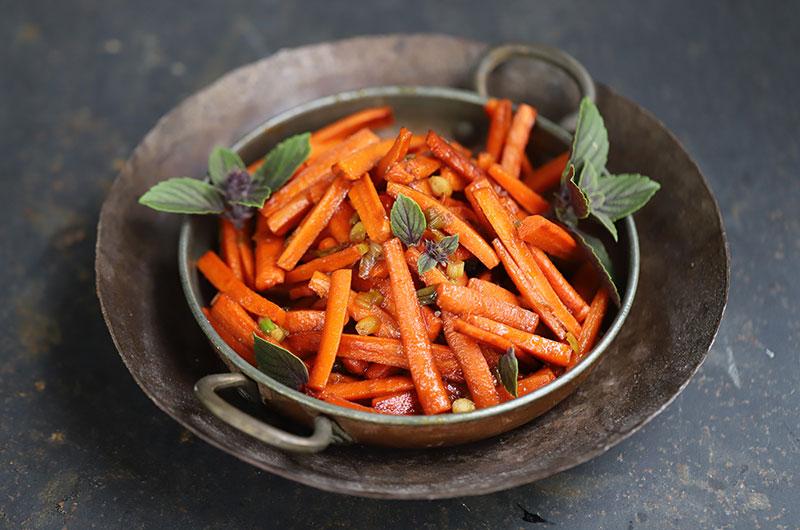 There's always Roasted Carrot Fries – and Roasted Parsnip Fries and Sweet Potato Mini-Fries for that matter – with or without Limey Dipping Sauce.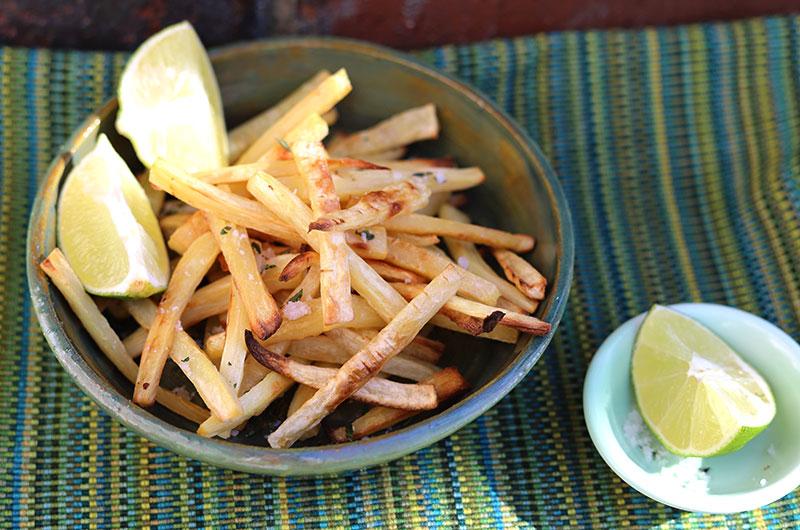 The parsnips could go in that delicious Parsnip-Mushroom Soup, too.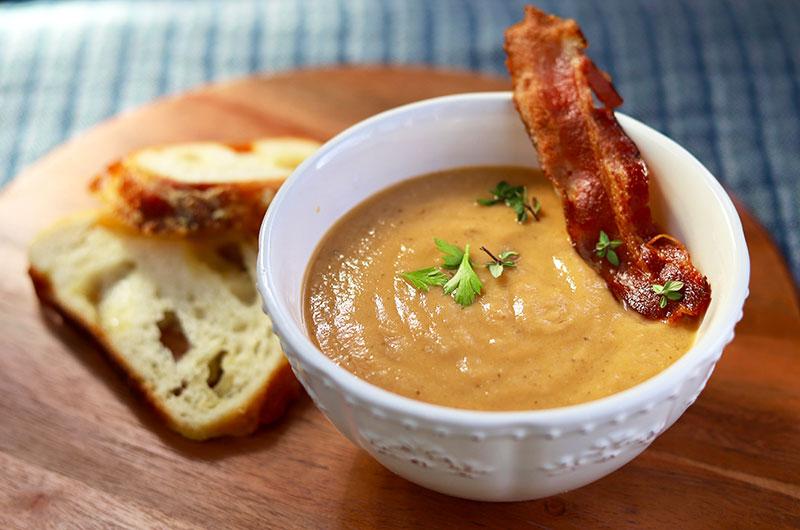 And some of those sweet potatoes will definitely turn into Caramelized Sweet Potatoes with Lime Butter, Shallots & Chili Crisp.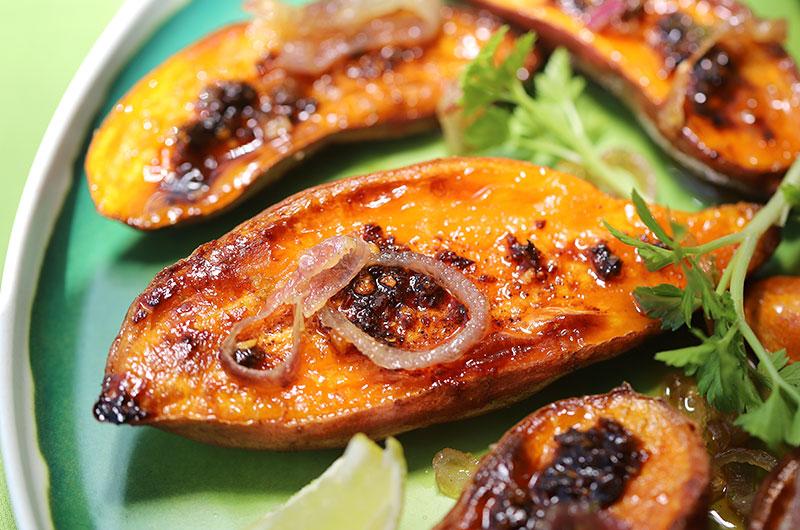 But that ham…who knows.
Now about that pound of butter: you might want to do a side-by-side comparison of our two oatmeal cranberry cookies, our two Snickerdoodle variations, and our two slice-and-bake cookies. Trust me, they are all good, so this might be a tough task.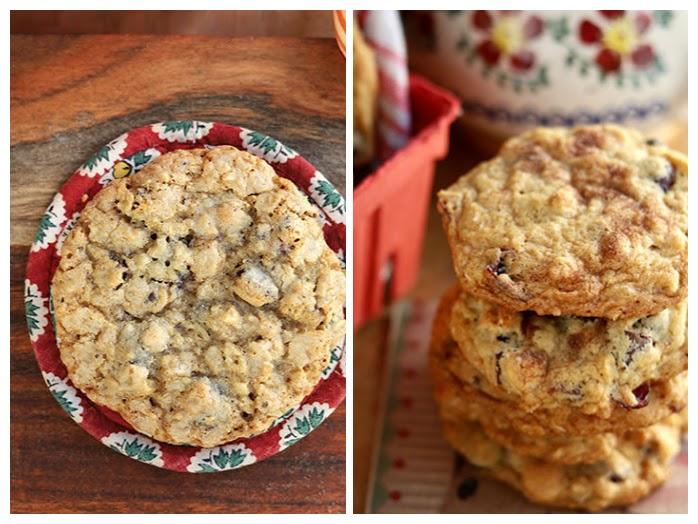 Ann DeWitt's Bakeshop Oatmeal Cookies with Add-Ins are truly bakeshop-tender, with options of chocolate chips or shredded coconut a bonus. Our Chewy Oatmeal, Cranberry and Chocolate Cookies are chunkier but still plenty delicious.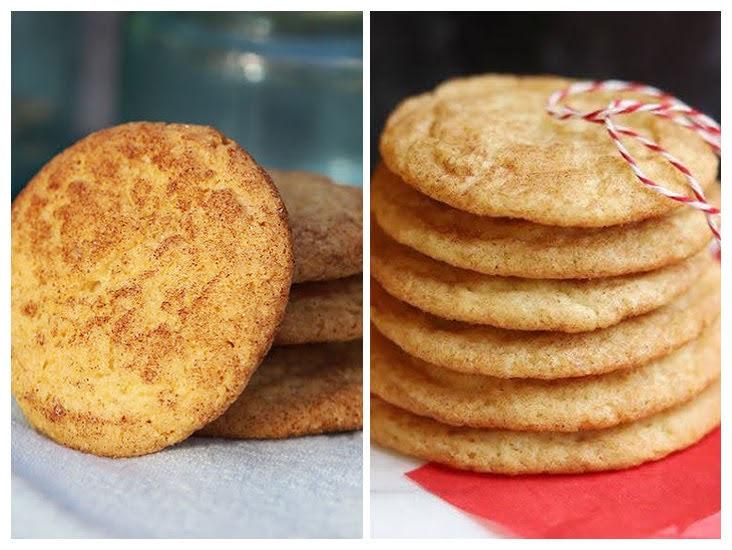 Abby Dodge's Cornmeal Snickerdoodles have an ethereal, crisp-tender texture, while my Snickerdoodles are thin and chewy with an extra hint of vanilla. Both of Abby's slice-and-bakes, the Lemon Ginger Butter Cookies and the Butter-Pecan Cookies I mentioned last week, have that wonderful "short" texture with different flavor profiles.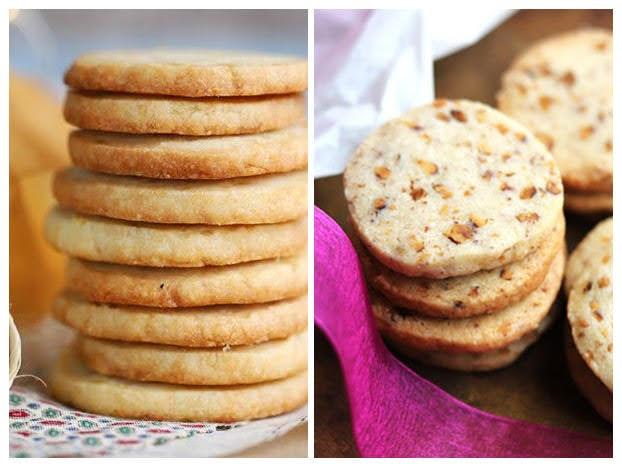 You will not need to compare these last two: Abby's Chewy Chocolate Chip Cookies and our Chocolate Chocolate-Chip Cookies. Sure, they both have chocolate chips (and make great ice cream sandwiches!), but they also have distinctive personalities.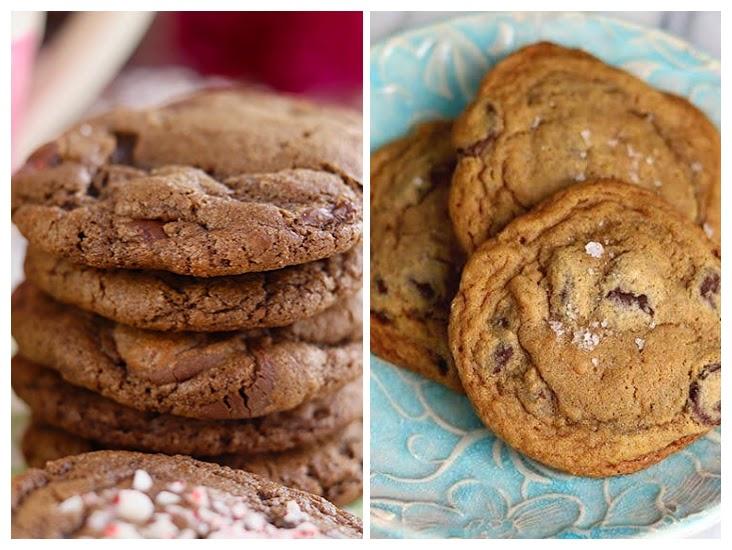 You might need to go back to the store for more butter.
Happy baking! We'll see you on Instagram @cookthevineyard. Be sure to follow us if you haven't already.

P.S. You can find all our cookie recipes in one place. And remember you can visit our recipe index page to search for recipes by dish, by ingredient, or by recent posting.
---

From THE VINE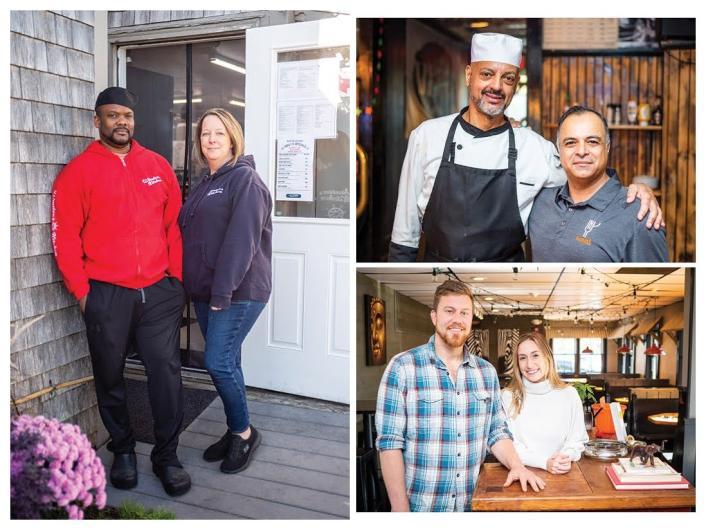 Thanks to three Oak Bluffs restaurants — Winston's Kitchen, Nina's at The Ritz and Bombay Indian Cuisine — your winter take-out game will be strong.
---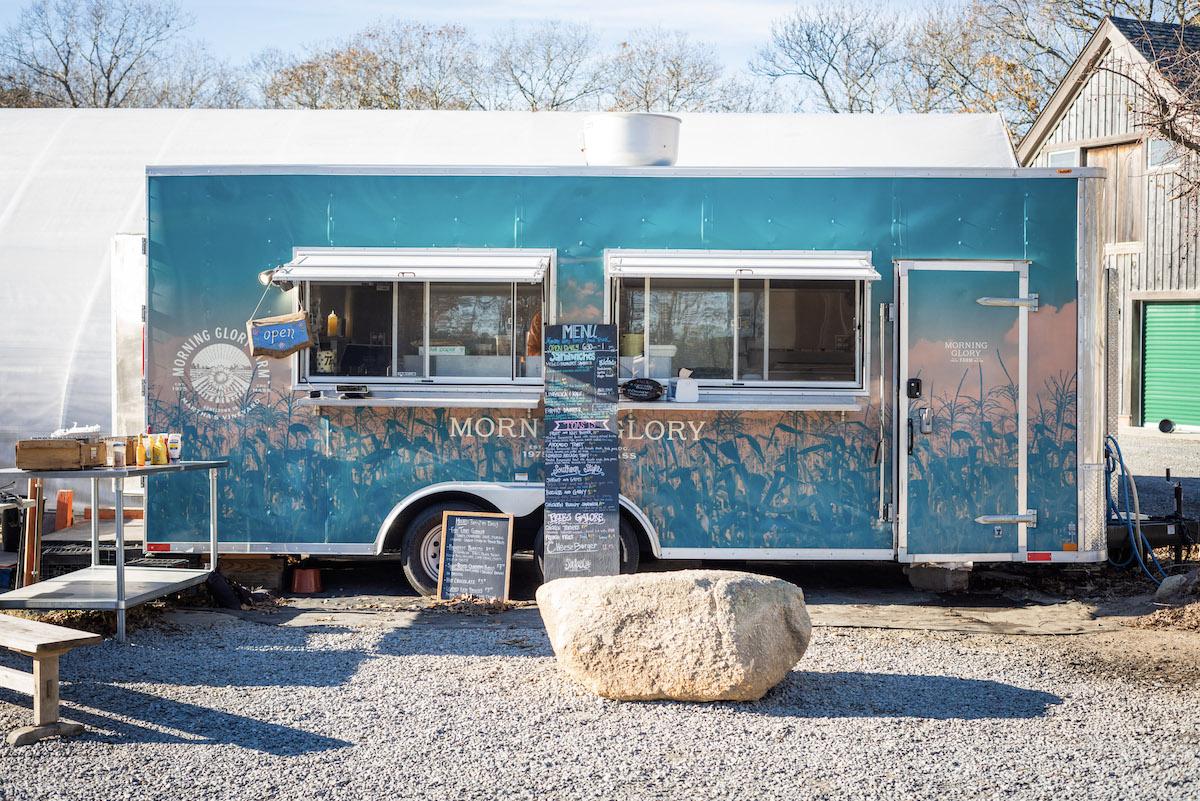 OPEN FOR BUSINESS
• If you're looking to make a dinner reservation or wondering which farm stands and markets are open, visit What's Open on Martha's Vineyard for regularly updated listings.
MEAT STREET
• The Grey Barn and Farm is now offering a Butcher's Box of organic, fresh-frozen, farm-raised beef and pork cuts for a 20 percent discount over regular pricing. Available in two sizes.
BOX OF CHOCOLATES
• You can find Salt Rock Chocolate Company popping up at Pandora's Box in Menemsha every Wednesday and Saturday through Dec. 17, 11 a.m. to 2 p.m. or until sold out.