This summer we have a crew of talented and creative young folks working in the Vineyard Gazette/Martha's Vineyard magazine office. One of them revealed herself to be a serious foodie not long after starting; she leapt at the chance to cover cookbook author Eric Kim's visit to the Island.
So when Brooke Kushwaha told me about her enthusiasm for updated cucumber sandwiches, my ears perked up. I'm sadly allergic to cucumbers (and melons); I've even stopped growing them to avoid handling them. But this abundant, refreshing, and versatile fruit-we-call-a-vegetable is under-appreciated, Brooke posited.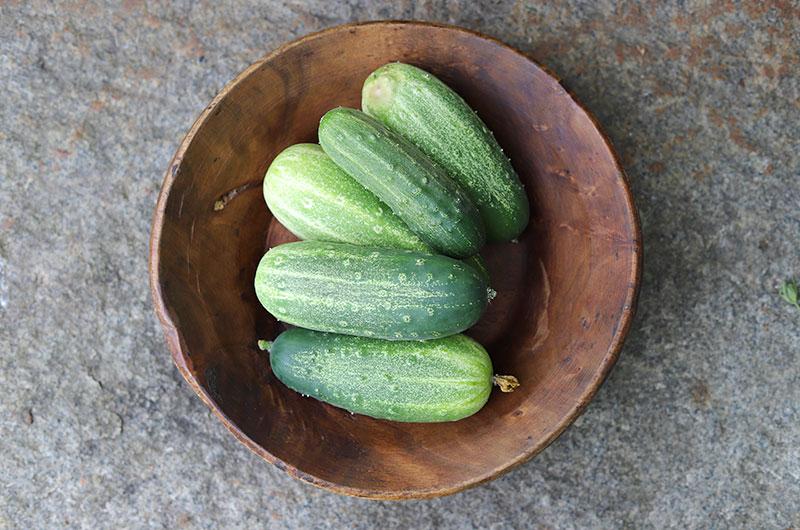 The happy result: three refreshing updates on cucumber sandwiches from Brooke's repertoire. First, an architectural rif on both banh mi and a poke bowl (but without raw fish) — a stuffed baguette called the Furikake Smoked Salmon and Cucumber Sandwich. It features a Sriracha mayo, soy-sesame dressed greens, sliced avocado, and furikake seasoning in addition to the sliced cucumbers and smoked salmon. (If you're not familiar with furikake, it's a nutty, salty seasoning made from crumbled dried seaweed, sesame seeds, salt and sugar. It's available in grocery stores under Eden brand and others.)
The second sandwich also includes smoked salmon, but with goat cheese, arugula, red onion and lemon. Brooke calls this Cucumber, Goat Cheese and Smoked Salmon Sandwich "endlessly riffable." We discovered while photographing this recipe that Murphy the Labradoodle is a sandwich hound.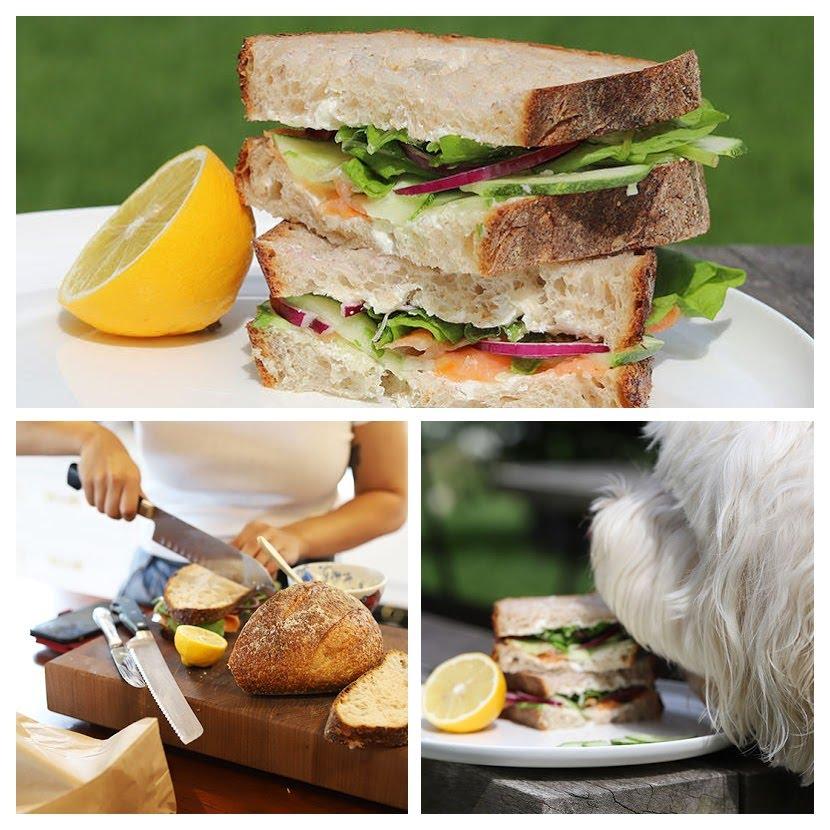 Last, a refreshing upgrade to what those of us of a certain age remember as a tea sandwich – only instead of cucumbers and cream cheese, a deeply flavorful raita brings together brown bread and cucumber slices. Raita Cucumber Tea Sandwiches make quick appetizers or nibbles when friends drop by.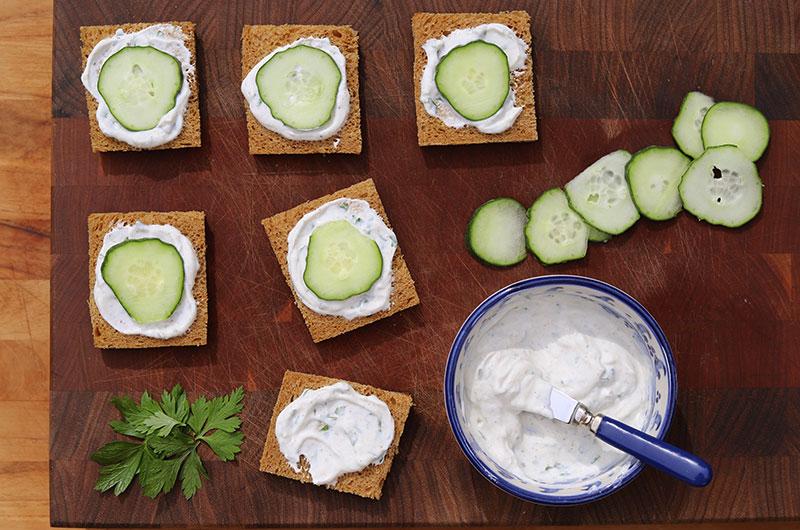 Brooke's ardent support of cucumbers led me into our archives for a few more cucumber classics. Here's a beautiful soup that I've never tried but wish I could: Chef Scott Erlich's White Gazpacho.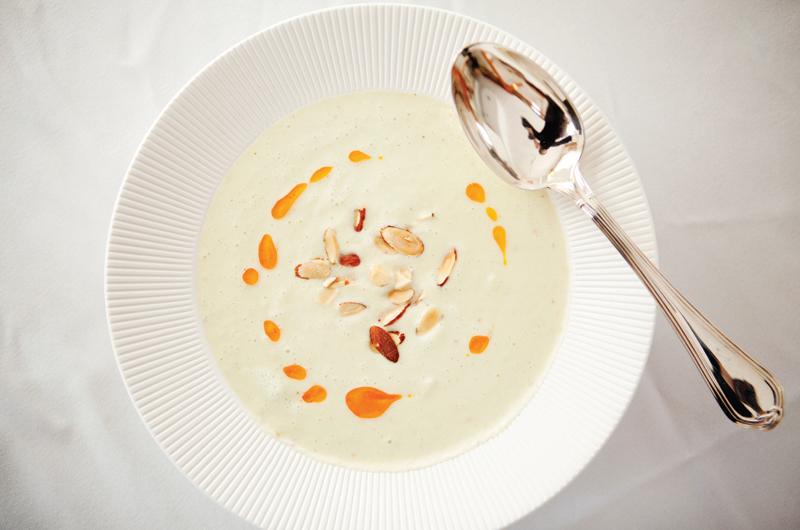 In my own repertoire, I've offered a cucumber variation on naan pizza that's worth taking a peek at again for easy vegetarian suppers. And there's always a quick batch of pickles, of course!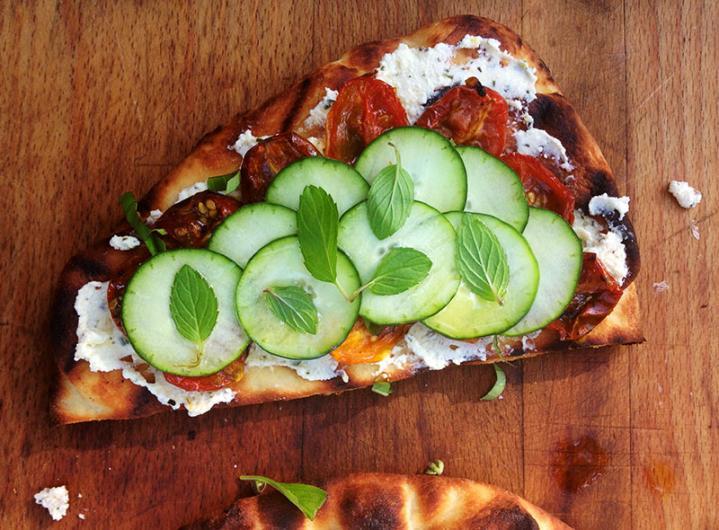 And here's a beautiful drink — the Thai Free — from Cathy Walthers that brings together lime, herbs, simple syrup and fancy cucumber slices in a non-alcoholic sipper.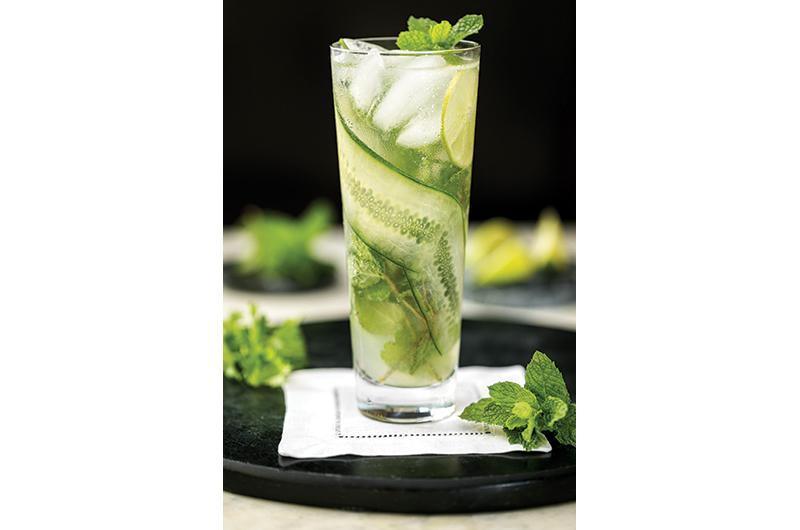 While Brooke was all over cucumbers, I was working on a new meatball recipe. With meat prices high, I lean on ground beef and ground pork at least once a week for dinner. While I love my Simple Parmigiano Meatballs served in Fresh Tomato Sauce, that feels fall-ish to me. For summer, I like the idea of using Asian inspired ingredients — cilantro, ginger, garlic, coconut milk, lime and soy sauce — to make something lighter. Voila, Summer Meatballs with Cilantro, Lime & Ginger and Two Dipping Sauces.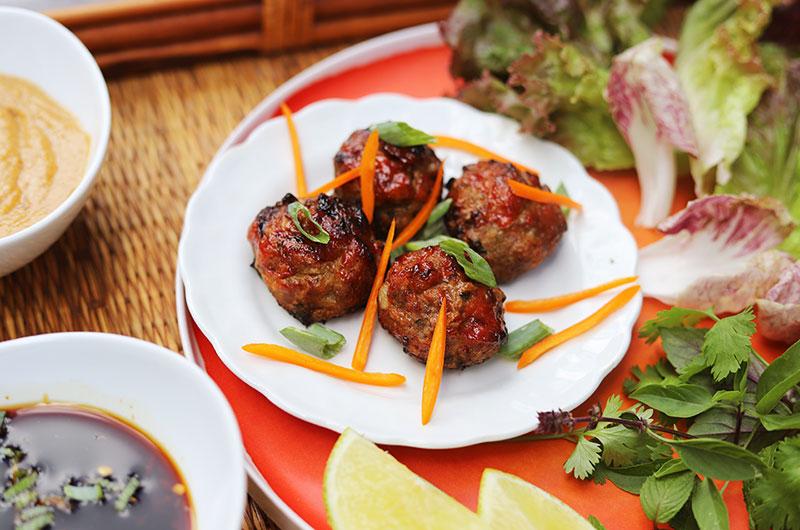 I was inspired by my recipe for Grilled Chicken and Bibb Lettuce Wraps to serve the meatballs with lettuce cups, fresh herbs, and the dipping sauces – a simple Tamari-Lime-Ginger Scallion Sauce and my Spicy Peanut Sauce. You do need cup-shaped lettuce leaves for this take and it helps to make the meatballs on the smaller side. Handling can be a little messy! Alternatively, serve the meatballs (they freeze well) any night over warm rice dolloped with some of the peanut sauce thinned with more coconut milk. Garnish with cilantro and a wedge of lime.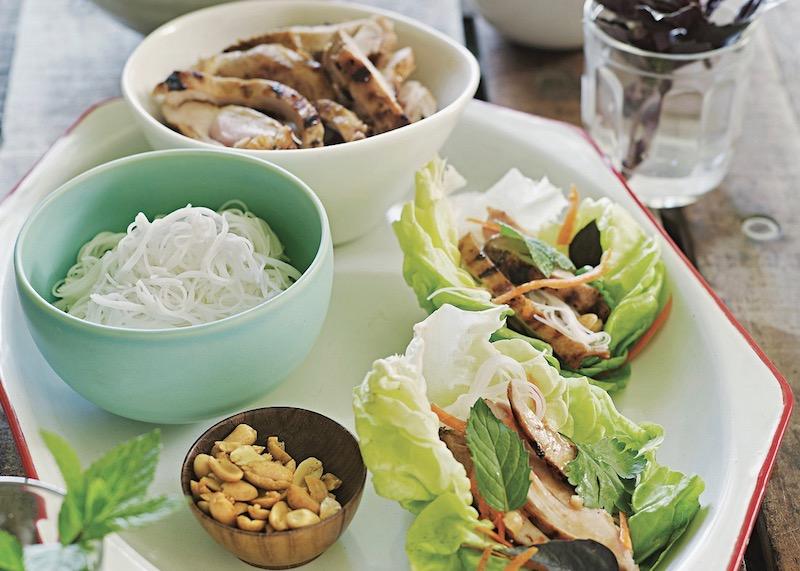 For dessert this week we had an impromptu blackberry sundae after hitting our secret wild blackberry spot and coming back with no more than a cup of berries (sigh! – drought, birds). To stretch these goodies, I mashed them in a skillet with some maple syrup and poured this warm (actually hot) mixture over vanilla ice cream, affogato-style. Delicious and pretty but not nearly enough. (Here's a berry sauce recipe, fyi.)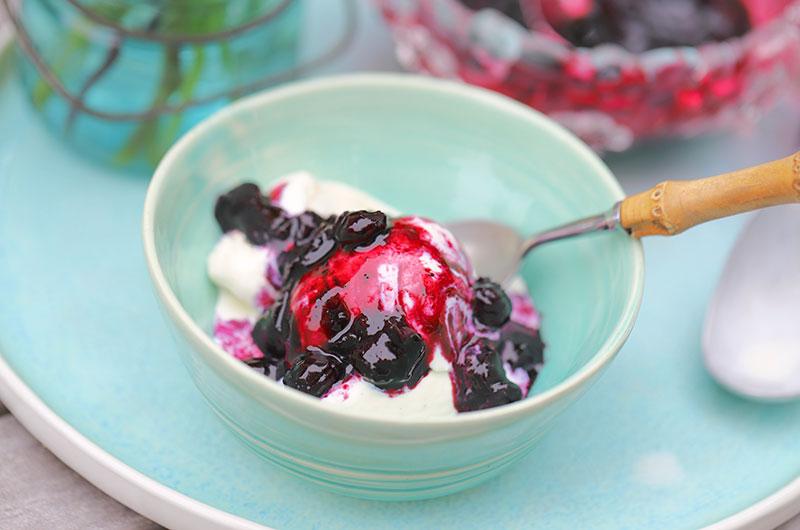 I use the same method when making fruit syrup for French Toast with Maple-Berry Syrup.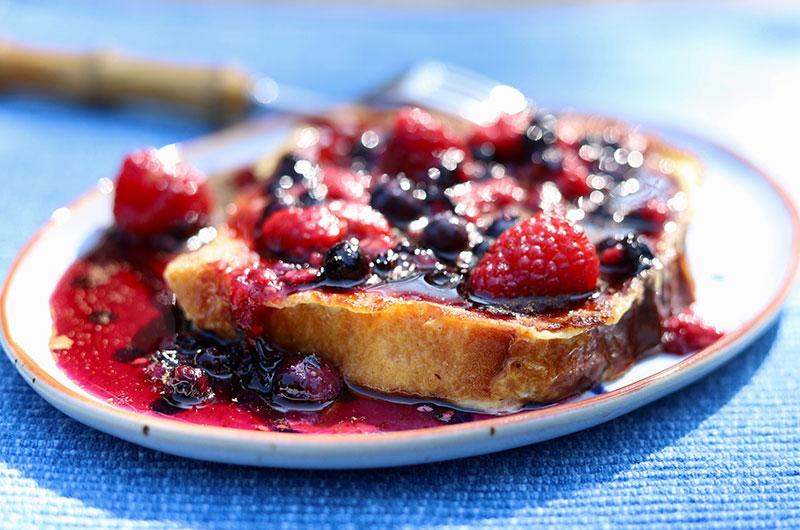 Are you ready for the the Fair? I can't wait and I'll hope to see you there — and on Instagram @cookthevineyard. Follow us if you haven't already!
---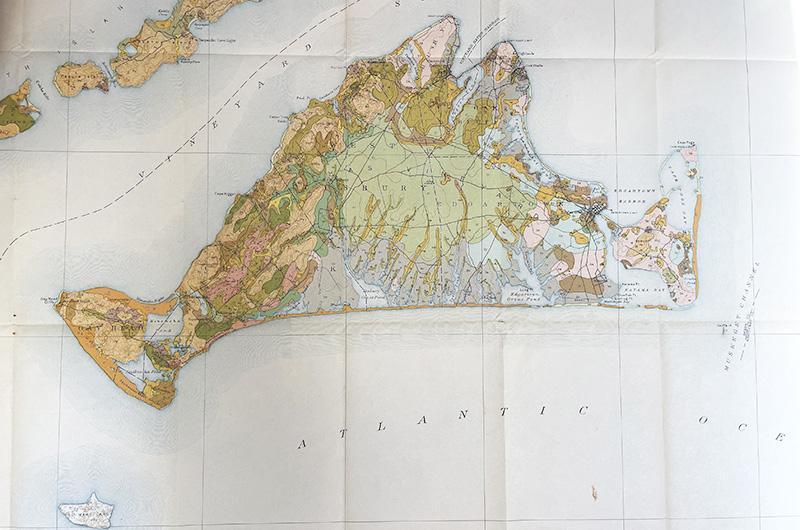 Dalliance in Historical Pedology

A Vineyard soil survey and a good old-fashioned shovel offer some explanation for why our Island dirt is so dry.
---
What's Open, What's Happening
MARKET UPDATE
• The West Tisbury Farmers' Market will be located at the Grange Hall instead of the Ag Hall today (Wednesday, August 17) and Saturday, August 20 due to the the Fair. Hours are the same, 9 a.m. to noon.
FAIR FARE
• The 160th Martha's Vineyard Agricultural Society and Livestock Fair begins Thursday, August 18 and runs through Sunday, August 21. Hours are 10 a.m. to 11 p.m. on Thursday, Friday and Saturday and 9:30 a.m. to 7 p.m. on Sunday. Find more information here.
FARM OPENING
• Radio Farm and Gallery has opened for business at 844 State Road in West Tisbury, across from the Ag Hall. Lots of festivities going on there this weekend, so you can stop in on your way to the Fair.
And don't forget, you can find a complete list of open restaurants — as well as farm stands and retail stores — at What's Open on Martha's Vineyard.