It's funny how often our cooking is influenced by what we see at the market. At least this is true for me — no matter what I'm planning to buy, my eyes and a jumble of other influences (the weather, the price tag, my state of mind!) can change my menu in a heartbeat. This weekend I spied some cute little sweet potatoes at an off-Island indoor farmers' market and had to have them. Then yesterday a fabulous Romanesco cauliflower at Up-Island Cronig's called my name. Bags of lovely thumb-sized Brussels sprouts caught my eye, too. And a bunch of gorgeous lilac-colored roses. Oh wait, not edible — sorry.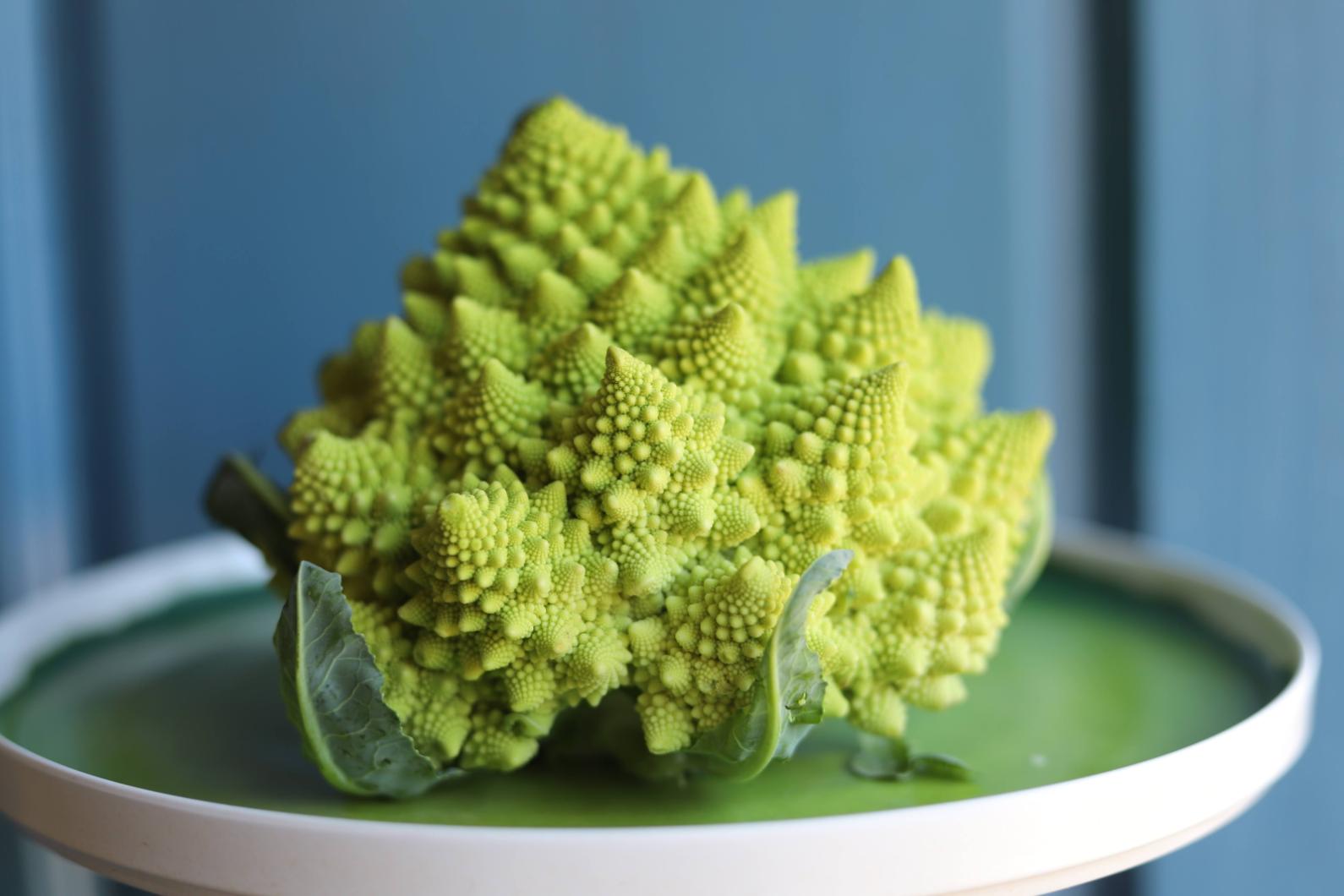 I had no trouble using those small sweet potatoes; they were perfect for one of my quick weeknight side dishes, Caramelized Sweet Potatoes with Lime Butter, Shallots & Chili Crisp.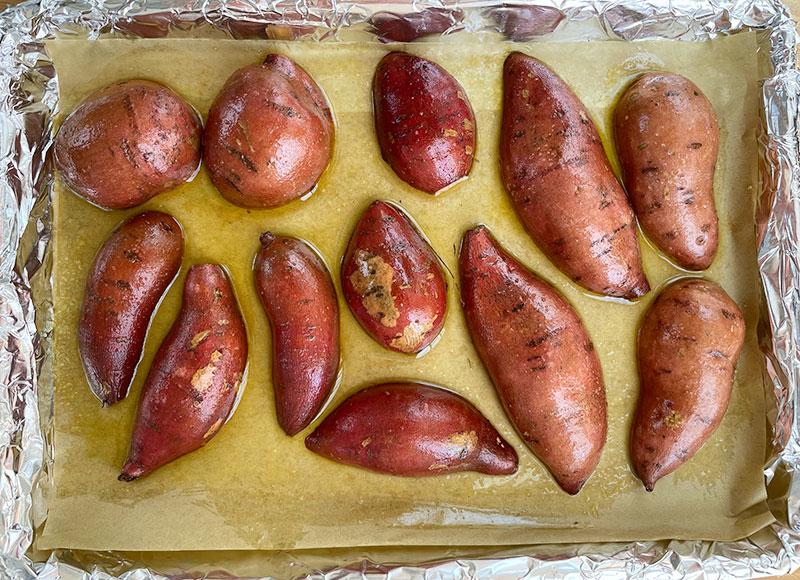 Instead of roasting the sweet potatoes whole or going to the opposite extreme and cutting them into fries or dice, I cut them in half, coat with oil and salt, and roast cut-side down until the bottoms get caramelized (about 30 to 35 minutes at 425° F, depending on the size). They're delicious naked, but even better with lime butter, shallots, and chili crisp.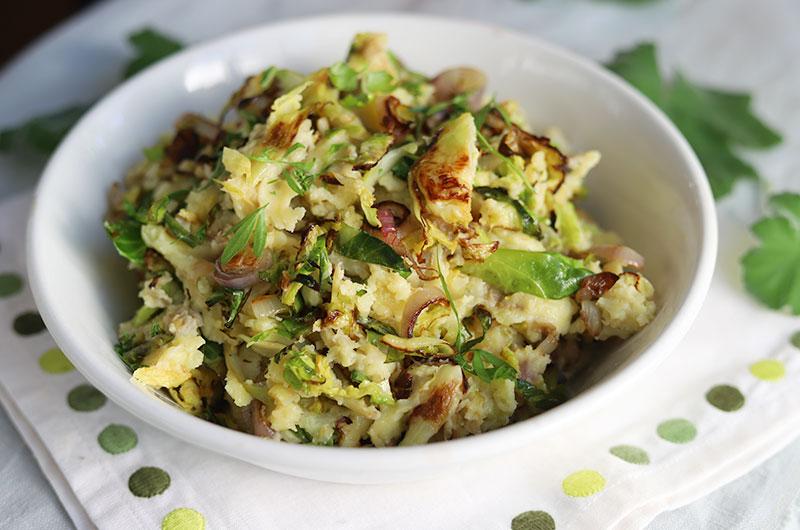 Those Brussels sprouts (yes, I bought a bag) are going into Mashed Yukon Gold Colcannon with Sautéed Brussels Sprouts and Shallots for our St. Patrick's Day supper. No corned beef at our house, though grilled rosemary garlic leg of lamb is a possibility.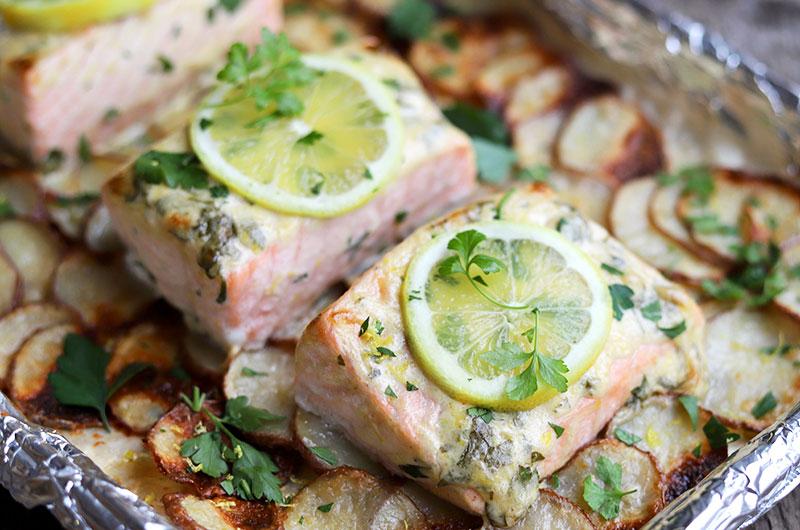 However, I was thinking that Sheet Pan Lemon Salmon with Crispy Potatoes could offer a nice preview-of-spring feeling for St. Patrick's Day. In that case we'd have to skip the colcannon (too many potatoes for some, though not me) and turn that Romanesco into Stir-Fried Romanesco with Garlic, Lemon, and Parmigiano to serve on the side.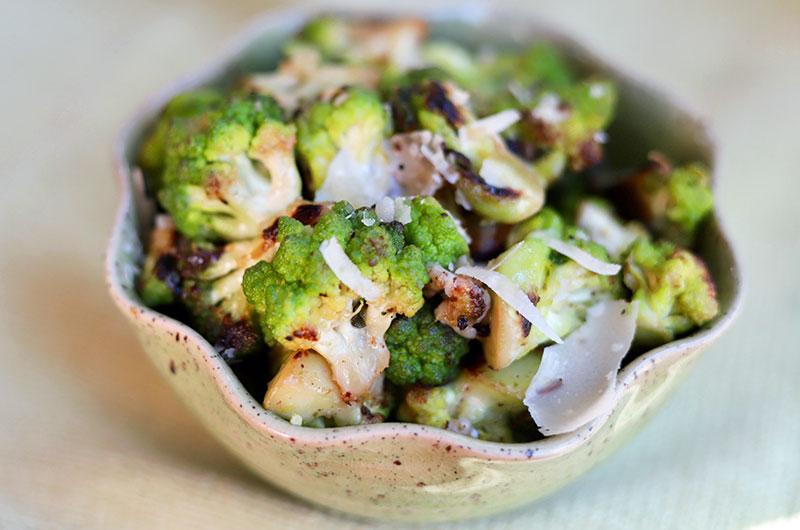 Or if you can't do St. Patrick's Day without cabbage, why not try roasting it this year. Roasted Cabbage Wedges with Apple Cider Butter would be nice with that lamb.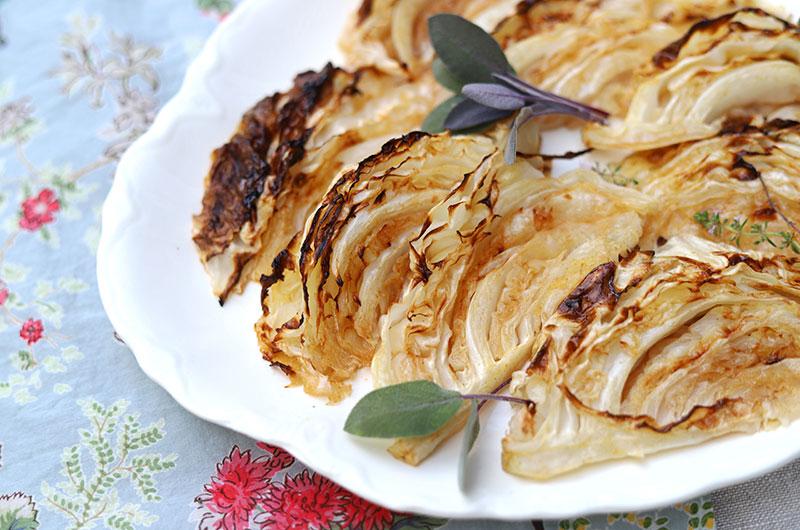 For dessert? Thankfully Jenny DeVivo has come to the rescue with ideas for what to do with all those bananas I bought that didn't get eaten in time. (What can I say? They were cheery looking, so I bought them!) That easy Banana Ice Cream with homemade Chocolate Sauce is just the ticket. (Read more of Jenny's ideas below.)
If you like that banana-chocolate combo, you could also make Abby Dodge's super easy Chocolate Banana Muffins. They're just as easily dessert or snack as breakfast fare, and you can whip them up in 15 minutes.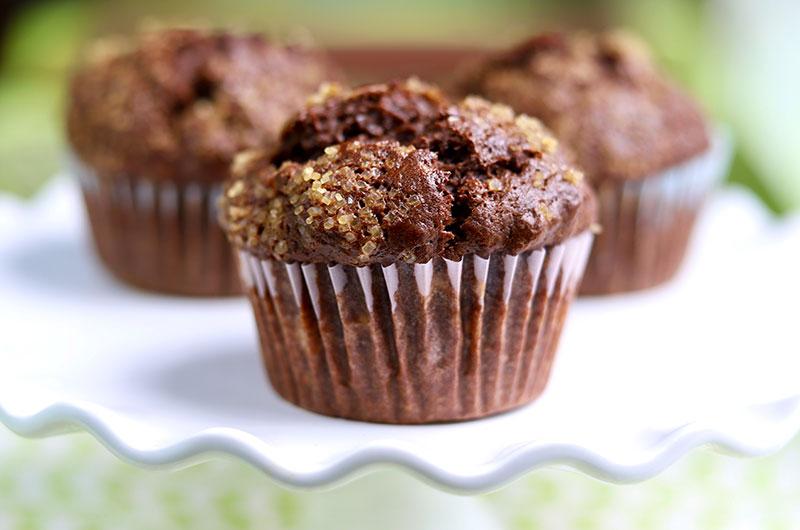 Have a great week and we'll see you on Instagram @cookthevineyard.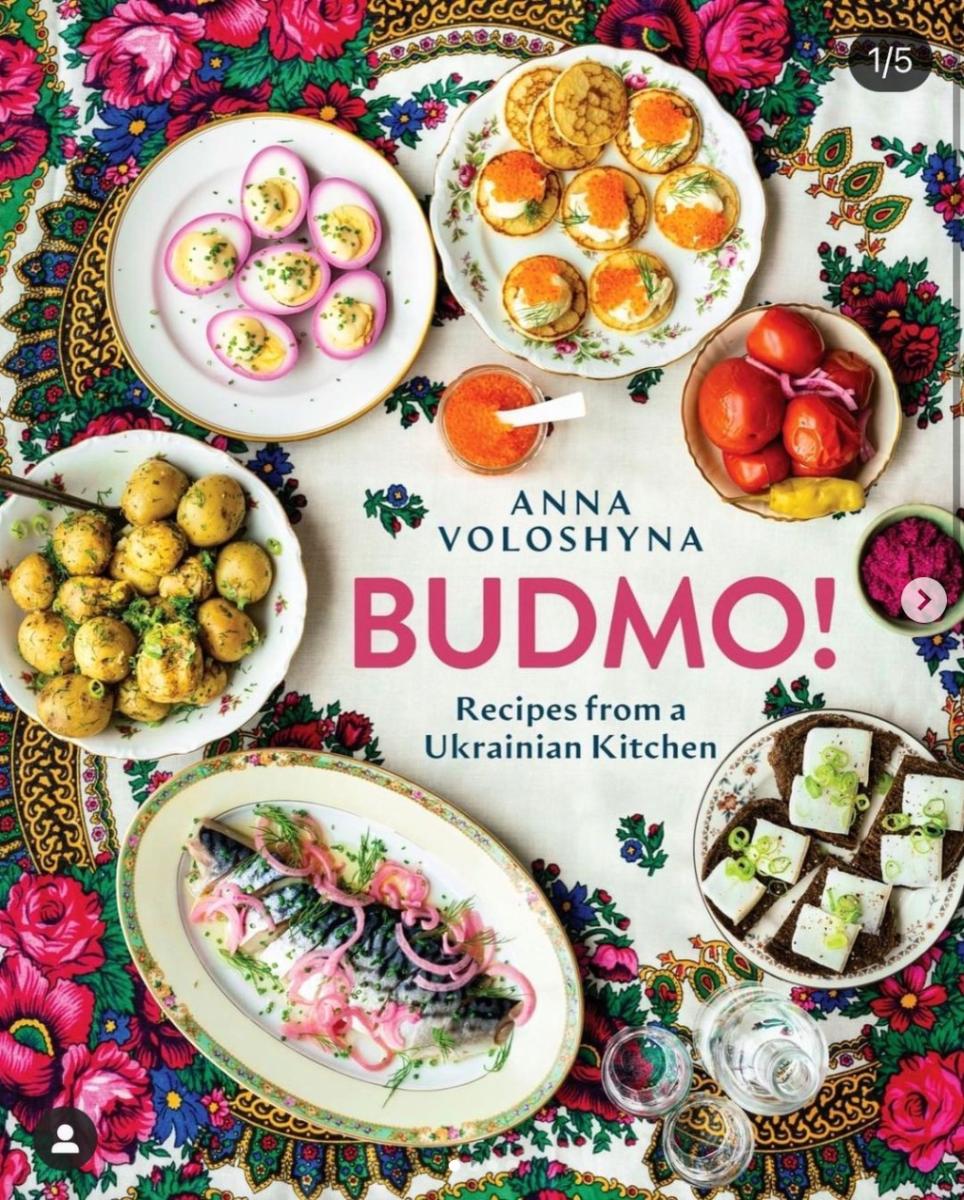 P.S. If your heart is connected to your stomach like mine is, you might want to pre-order a copy of Budmo! ("Cheers!" in Ukrainian), a new cookbook from Anna Voloshyna, a Ukrainian cook and recipe developer living in San Francisco. (Thank you to my friends at Edible San Francisco for the heads-up.) Publisher Rizzoli will donate 10% of all proceeds to World Central Kitchen, which is on the ground in Poland feeding thousands of Ukrainian refugees.
---
Q. Help! I always seem to have a couple of overripe bananas in my fruit bowl. Is there anything I can do with them other than make banana bread?
A. While I love baking banana bread, there definitely are other quick, easy and super tasty recipes that call for overripe bananas. If you're craving an icy, creamy treat, try making Banana Ice Cream. It can be made in minutes using just a few ingredients and a food processor. And if you need a quick chocolate fix, overripe bananas are awesome in my Gluten-Free and Dairy-Free Brownies. But perhaps my favorite use of overripe bananas is Banana Jam, which I spread on top of toasted bread topped with peanut butter. (Find all recipes below.)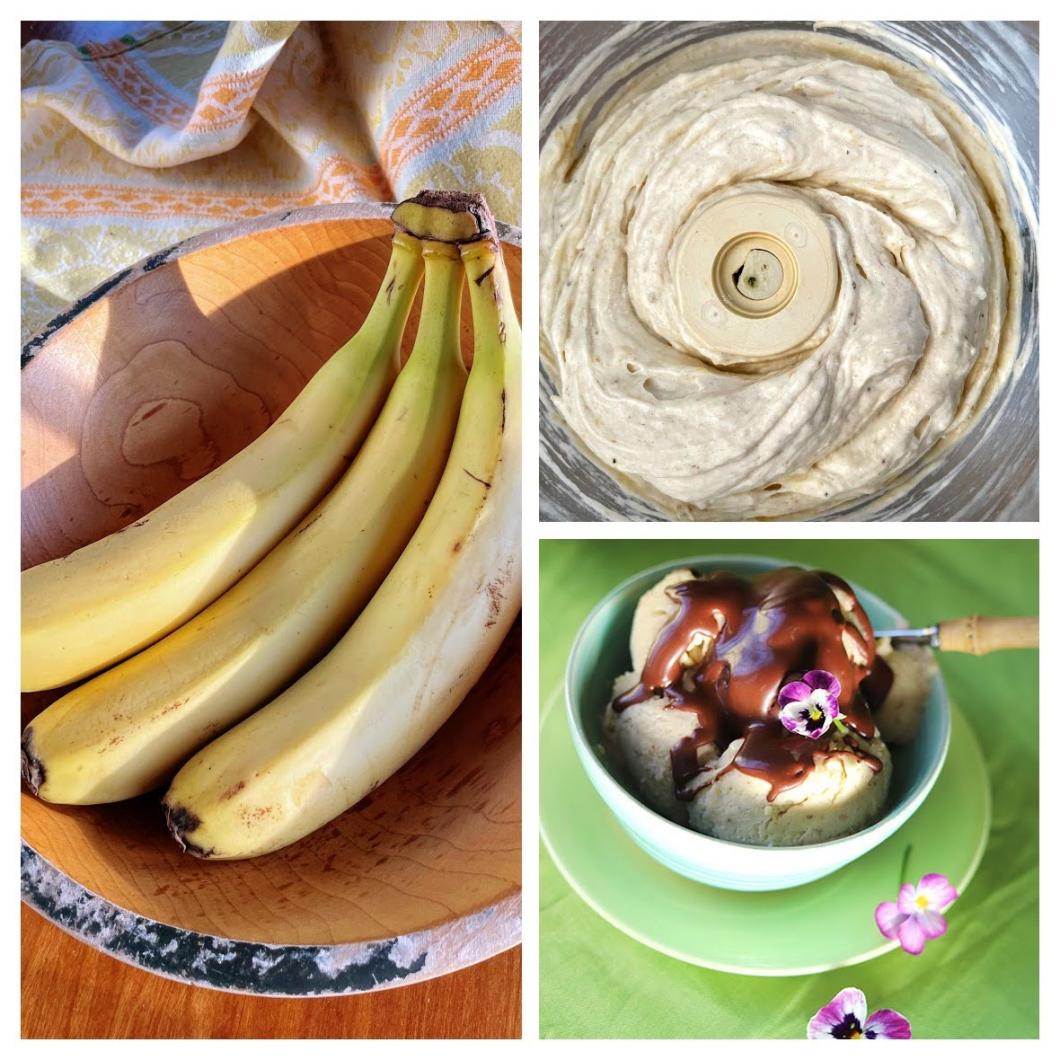 Be sure to compost your banana peels!
Banana Ice Cream

2 very ripe bananas
2 to 4 tablespoons almond milk
1/4 teaspoon vanilla extract

1. Chop the bananas into medium-large pieces and put in a freezer-safe bag. Pop into the freezer for 1 to 2 hours.
2. Combine the frozen bananas, the almond milk, and the vanilla in a food processor and process until very smooth. (Add a bit more almond milk if needed).
3. Serve right away as soft-serve or transfer to a freezer safe container and freeze for a few hours or overnight. Scoop and serve with chocolate sauce if desired.
Banana Jam

6 large bananas, peeled and chopped
1 ¼ cups sugar
2 tablespoons brown sugar
2 tablespoons water
1 tablespoon lemon juice
½ teaspoon kosher salt
1 tablespoon dark rum (optional)
1 teaspoon vanilla extract

1. Combine the bananas and sugars in a medium-large pot. Mash with a fork until the fruit is chunky and the sugar syrupy.
2. Set the pot over medium-low heat and bring to a simmer. Add the lemon juice, water, and salt. Continue to cook at a steady simmer—stirring occasionally—for about 10 minutes, until slightly thickened.
3. Remove from the heat and stir in the rum and vanilla. Spoon the hot jam into air-tight jars and store in the fridge for two to three weeks. (Let cool before covering.)
Gluten-Free and Dairy-Free Fudgy Banana Brownies

3 medium very ripe bananas, peeled and mashed (about 3/4 cup)
1 large egg
1 teaspoon vanilla extract
3/4 cup sugar
3/4 cup almond butter
3/4 cup cocoa powder, sifted if necessary
1/8 teaspoon salt
1 teaspoon baking soda
1. Heat the oven to 350 degrees F. Spray or grease a 9" x 9" baking dish.
2. Put all of the ingredients into a large bowl and mix until well-combined.
3. Pour the batter into the baking dish and bake for about 35 minutes or until a tootpick inserted in the middle of the brownies comes out clean.
4. Cool, cut into squares and enjoy. Store wrapped at room temperature for a couple days.
---
Up Island Schools Executive Chef/Cafe Director Jenny DeVivo is on a mission to help us all cut down on food waste and to show us (and our kids!) how to make the most of what's seasonal and fresh. Got a question for Jenny? Email us!
Follow Jenny @jenny.devivo
Follow us @cookthevineyard