Eating in sync with the seasons on Martha's Vineyard is such a kick. Honestly, who needs year-round asparagus (trucked from halfway around the world) when you have farmers offering up a new round of seasonal vegetables at every turn. This time of year, there's a ridiculous bounty of winter squashes, and once again, new varieties to try out.
I scooped up a bunch of little squashes at Grey Barn and Morning Glory this weekend and put together a short winter squash primer for you. These squashes are perfect for one or two servings. Later on in the season, I'll cover the bigger guys for Marthas' Vineyard magazine and will share that info with you, too.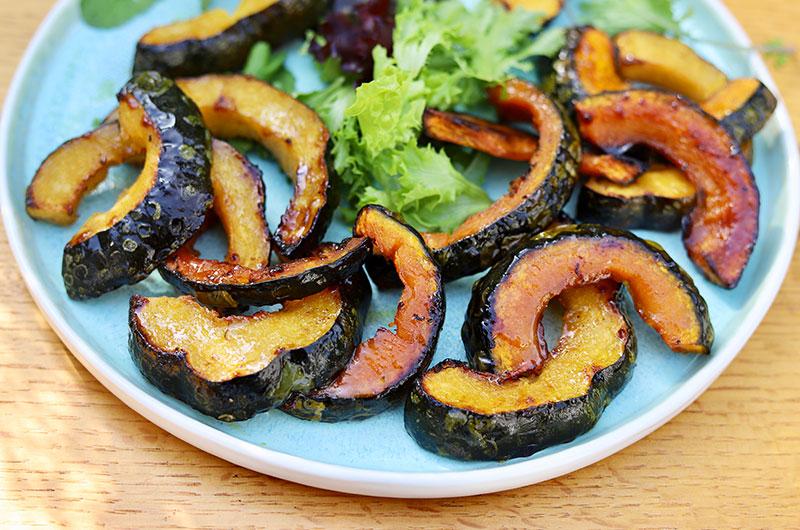 How to cook the little squash? My favorite everyday method is quick-roasting slices. Follow the directions in this recipe for Maple, Vanilla, and Cardamom Glazed Squash Rings using your choice of acorn, sweet dumpling, delicata, or mini kabocha squash to make a side dish everyone loves. Or toss the rings into a salad. Instead of slices, you can cut wedges and cook them the same way. Great on their own, or Ottolenghi-style with Yogurt Tahini Sauce, cilantro and toasted nuts. Or in this warm dish of Roasted Squash and Sauteed Corn with Arugula.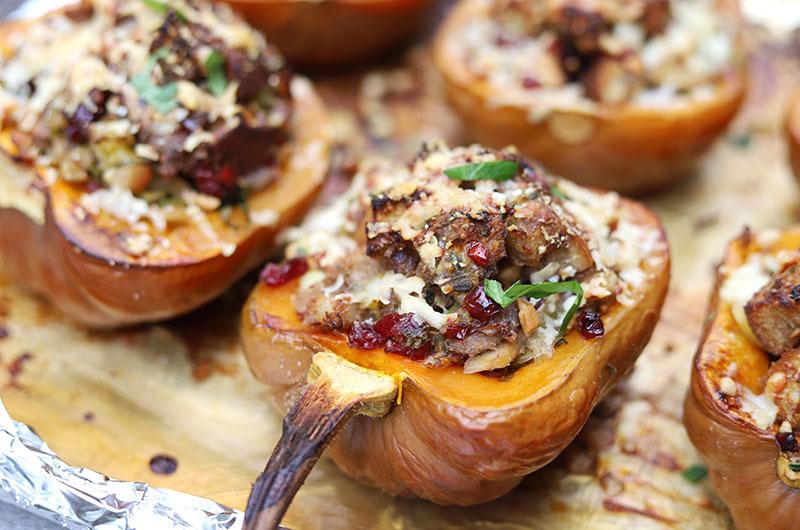 Of course you can also just cut the squash in half, scoop out the seeds, and roast it cut-side down on buttered parchment. Then you've got a ready vessel for something as simple as a drizzle of honey-chili-lime-butter or the start of something as spiffy as these Roasted Koginut Squash with Apple, Cranberry, and Brussels Sprout Stuffing. Those were a big hit last year with vegetarians, and perfect for the Thanksgiving table. (Yikes, I am overdue to get you more Thanksgiving ideas – October is flying by.)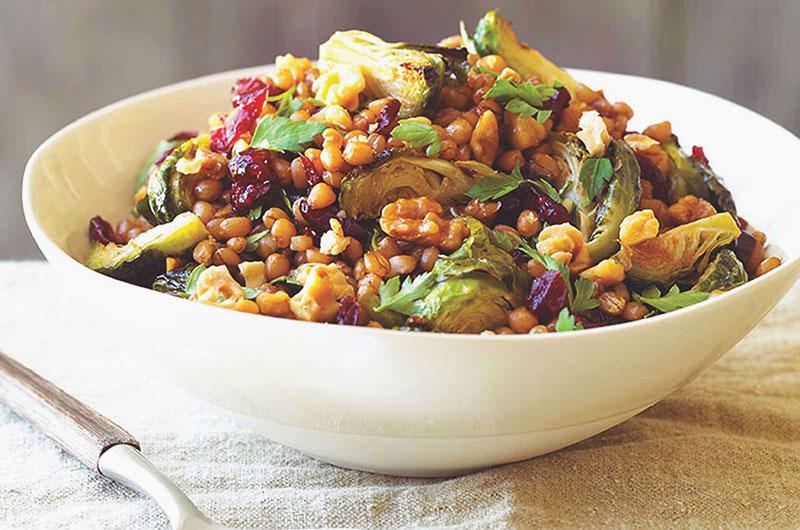 Instead of the bread stuffing, you could fill the squash with these Warm Wheatberries with Roasted Brussels Sprouts, Toasted Walnuts, Dried Cranberries & Balsamic Butter Sauce. Or just eat a bowl of those for dinner.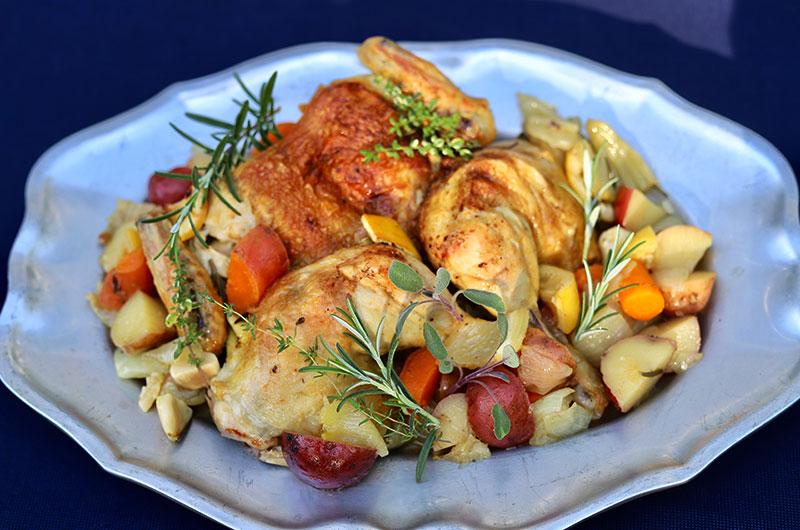 I also bought a fresh farm-raised chicken at Morning Glory and am looking forward to making Pot-Roasted Chicken with Veggies and Herbs.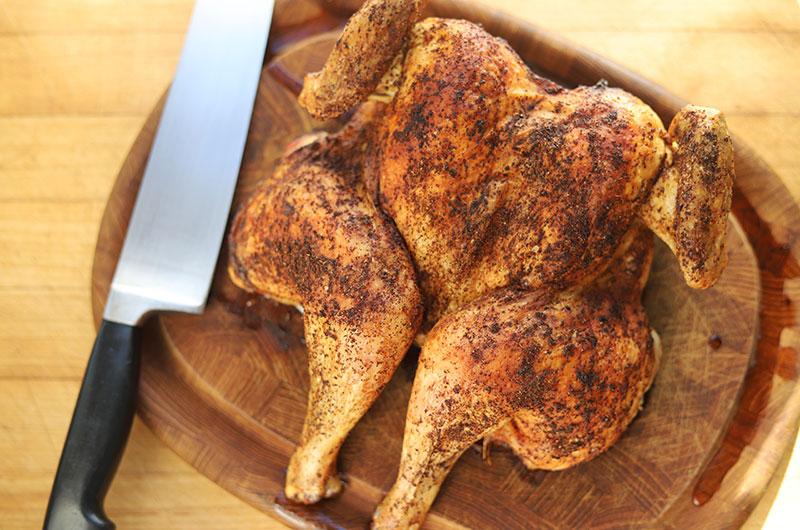 If you're not ready for braising yet, you could make Butterflied Spice-Rubbed Chicken instead.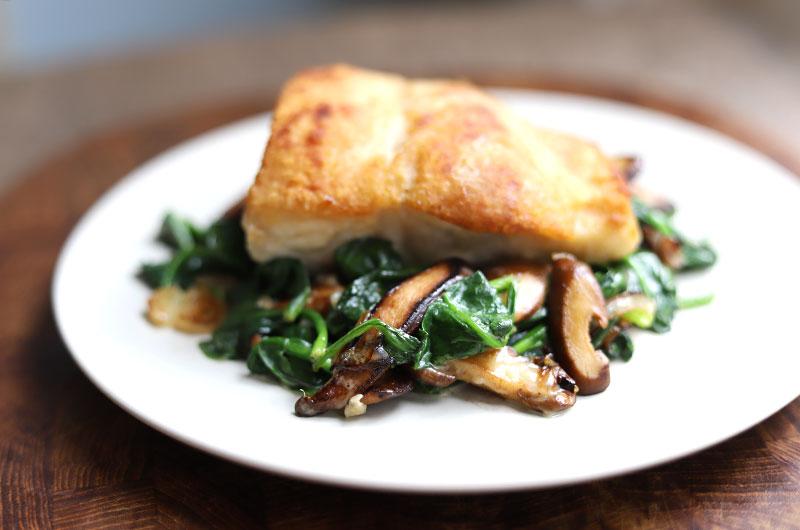 Also on my radar this week: Sear-Roasted Striper Filets (or halibut) on a bed of Sautéed Shiitake and Spinach with Parmigiano.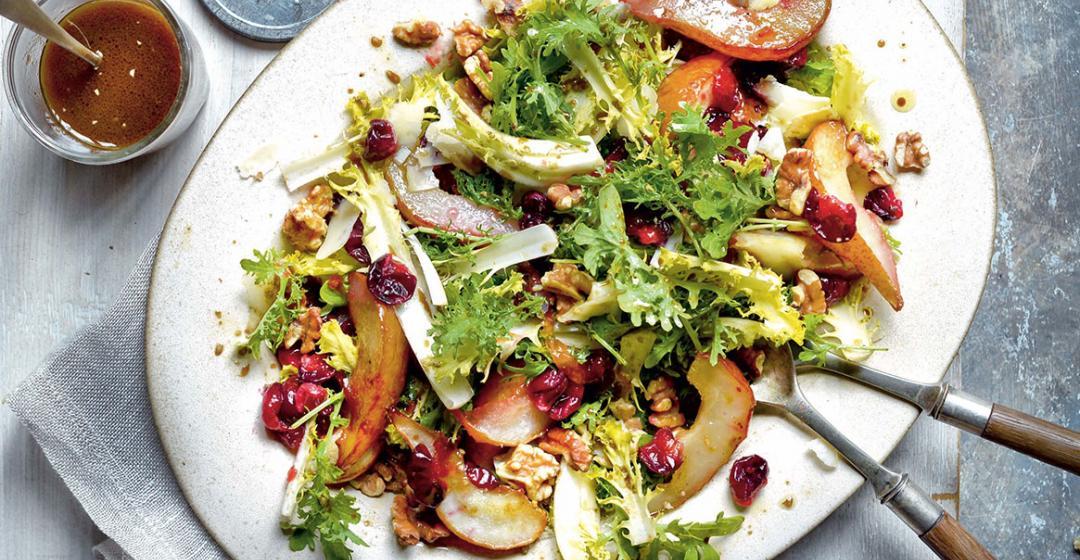 A nice starter before either the chicken or the fish would be this salad of Arugula, Caramelized Pears and Toasted Walnuts.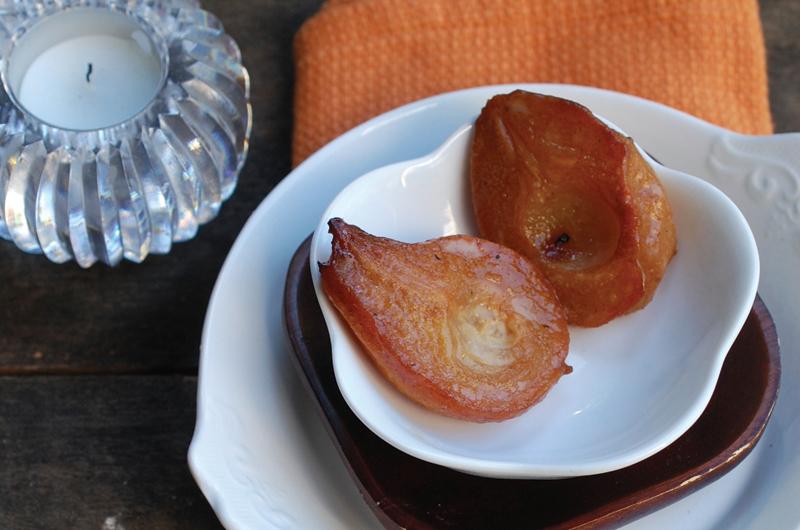 If you've got leftover pears, make Honey-Cardamom Roasted Pears (with vanilla ice cream, of course) for dessert. (October must be cardamom month.)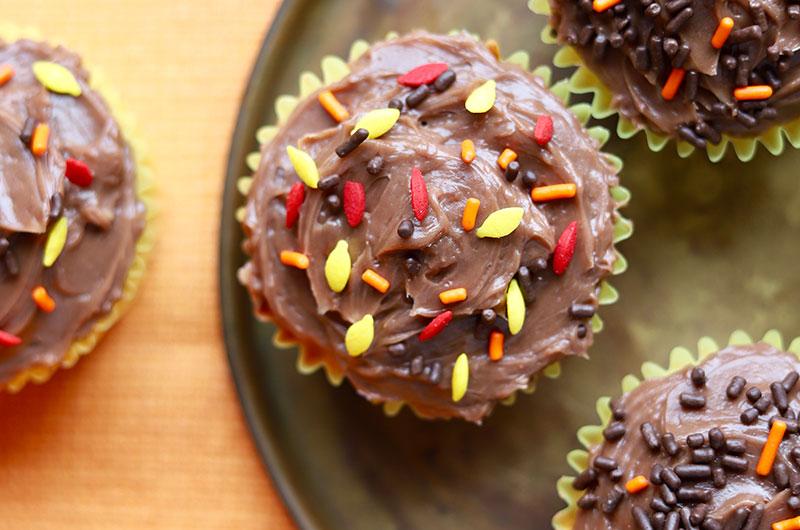 October is also cupcake month. Well, it is in my mind, anyway. I'm ready for a batch of Abby Dodge's One-Bowl Vanilla Cupcakes with Milk Chocolate Frosting. You?
I'll see you at the farmstand and on Instagram @cookthevineyard. Be sure to follow us if you haven't already.