It was fun to meet a cadre of Cook the Vineyard subscribers at the first annual Martha's Vineyard Oyster Fest this weekend. Thank you for stopping by the culinary tent to say hello! Up on the stage, I got to banter with Chef Spring Sheldon, super lunch lady Jenny DeVivo, and Chef Deon as they demo-ed recipes with local seafood, including fish tacos, roasted oysters, and conch fritters. (Recipes soon!)
We closed out the afternoon with a lively three-way debate about the best way to shuck an oyster with oyster "sommelier" Julie Qiu of In a Half Shell, oyster pop-up entrepreneur Alexis Cervasio of East Boston Oysters, and Brooklyn oyster cart founder Ben "Moody" Harney of The Real Mother Shuckers. (Need to practice shucking? Serve Oysters on the Half Shell à la Cancalaise when they're all open.)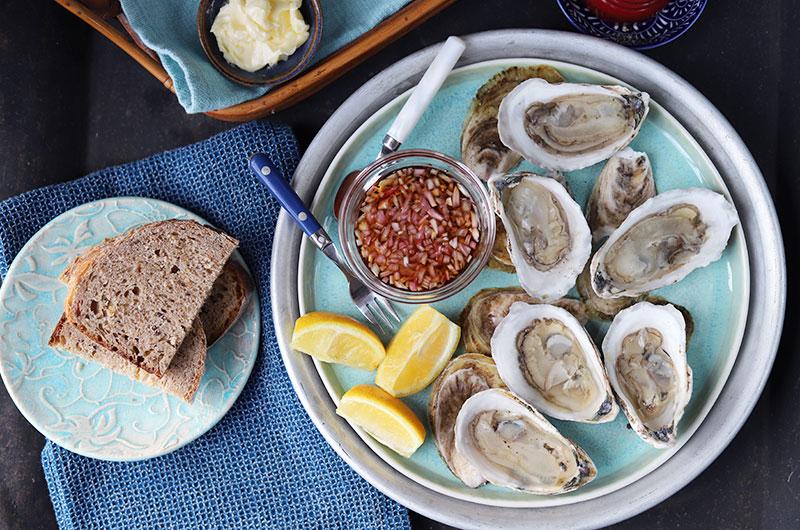 Congratulations to Nevette Previd and everyone who worked so hard to make the spectacular weekend of tastings, classes, wine and shucking such a big success. On to next year!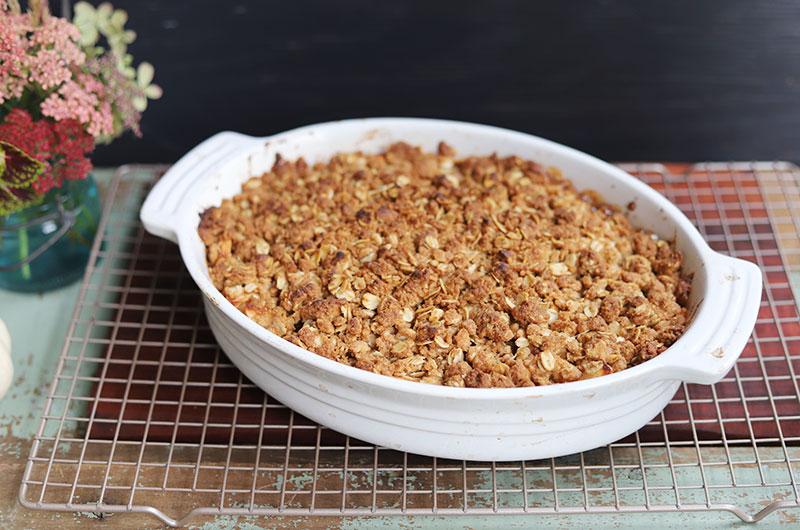 I mentioned last week that I've been hoarding apples. On Sunday, I finally grabbed a baking dish and tossed some Honeycrisps and Paula Reds into a delicious apple crisp. I'm passing the recipe on to you, of course, for your fall repertoire: October Apple Crisp. I think you'll like the crunchy topping.
My advice on the apples: Go with mostly firm-sweet apples like Honeycrisp, Jonagold, Pink Lady and Braeburn, and combine at least two varieties. You can also toss in a McIntosh, Empire or Cortland, but these tender apples will soften up quite a bit so use less of them.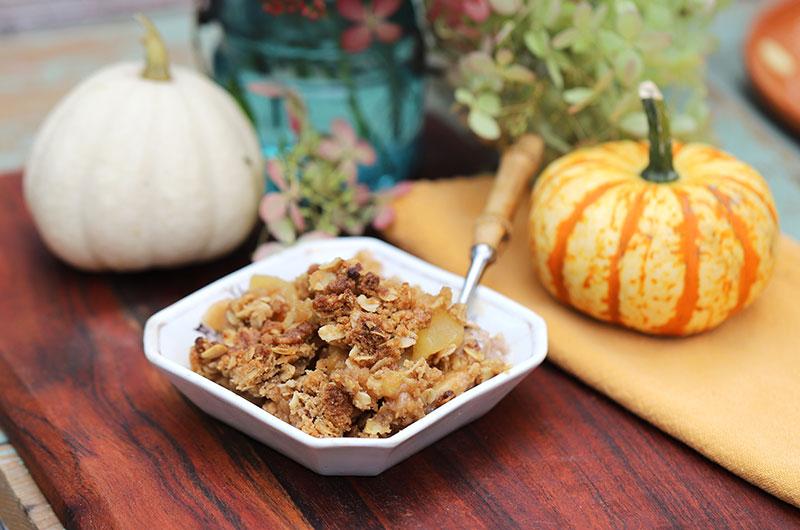 For a complete list of apples organized by texture and flavor, take a look at Amy Traverso's How to Match the Apple to the Recipe, an excerpt from The Apple Lover's Cookbook on our site. (Scroll down when you reach the page.)
I'm still pulling carrots out of my garden, so we're eating Roasted Carrot Fries with Dipping Sauce, Rustic Roasted Carrots, and Butter-Roasted Carrots with Local Honey. It's all roasty-toasty.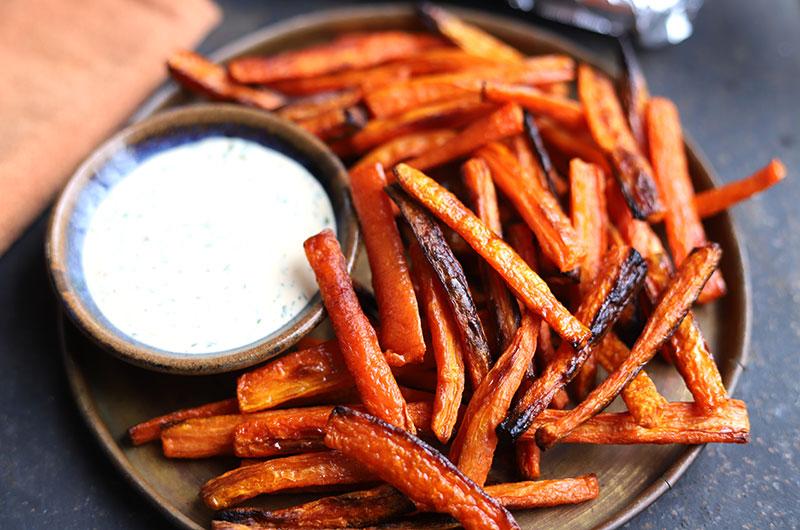 The downpour and grey skies early in the week sent me looking for easy soup recipes. Cathy Walthers' Broth with Mini-Meatballs, Kale and Cabbage came to mind. And her Quick Asian Noodle Soup with Local Shiitakes.
And because one can never have too much cauliflower (perhaps not everyone feels that way), Creamy Cauliflower and Leek Soup.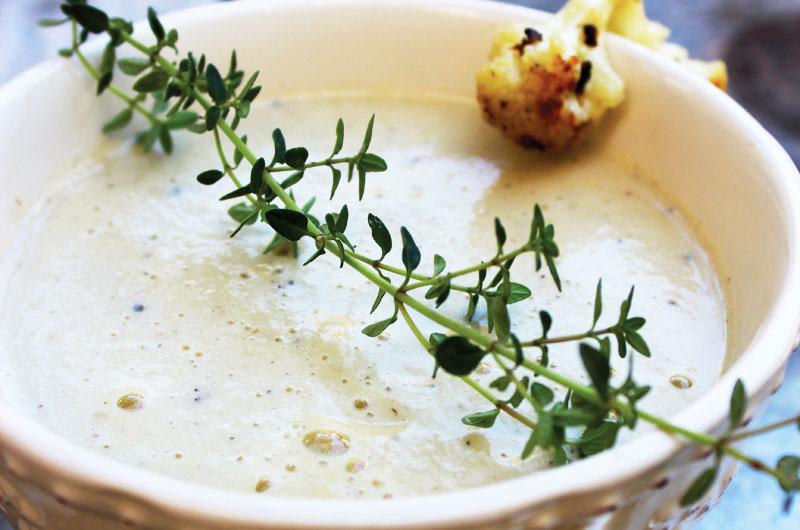 Morning Glory is still bringing in tomatoes from the field, so I might make Slow-Simmered Meat Sauce for Pasta this weekend.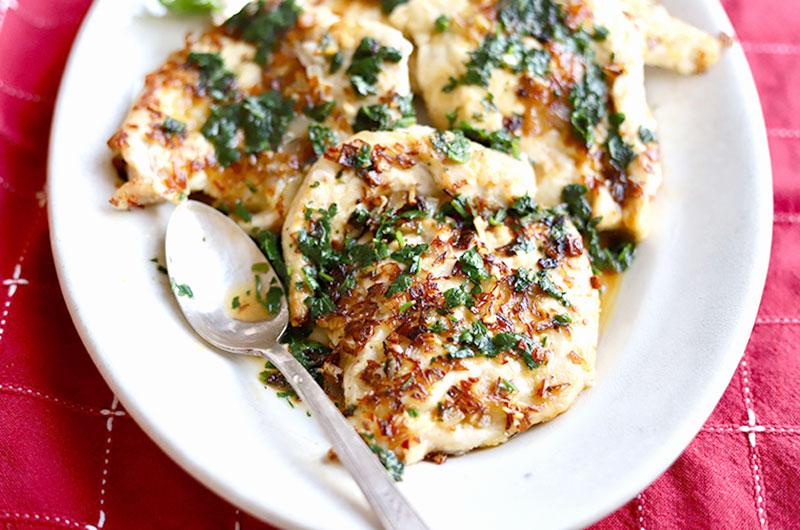 And I know for sure that either Mickey's Chicken or Casablanca Chicken will be on my table later this week in honor of Arnie Reisman, who shared those recipes and his uplifting essays with Cook the Vineyard over the last couple of years. Arnie passed away suddenly on Monday.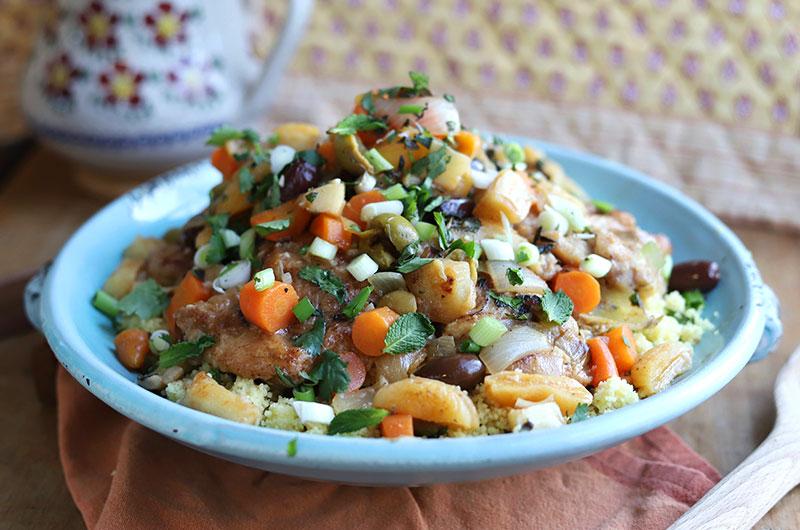 Arnie's love of cooking might not be what people remember most about him, as he was a talented writer, poet, documentary filmmaker and playwright, as well as an extraordinary contributor to the Martha's Vineyard community, giving his time and energy to many organizations. His commentaries for the Vineyard Gazette were always a boost. But we will remember him every time we make those delicious recipes.
Here's to Arnie, eating well, and living life to the fullest. Make an apple crisp this weekend, take a long walk on a beautiful trail, go for a swim while the water is still warm, stroll the farmers' market. And mark your calendar for next Saturday's Harvest Festival at the Ag Hall.