After the rain stopped on Monday, I ventured out for a farm stand swing. It seemed like the right way to celebrate sunshine (such as it was through the remaining clouds). I got a peek at Grey Barn's spacious new farm stand and picked up some lovely lettuce. I drove up to Beetlebung Farm for a bunch of the amazing carrots they've been harvesting. I meant to go to North Tabor Farm and totally got distracted by Middle Road (my favorite drive on the Island).
The parking lot at Mermaid Farm was jammed so I carried on, waved to my oxen friends, and wound up at Cronig's, where I found North Tabor arugula and Island-grown strawberries. (I'm guessing the strawberries were from North Tabor, too, as I've spied them on Instagram.) And I couldn't resist picking up a bag of fresh cherries (not local, of course), because, well, cherries.
On the way home from Cronig's I stopped at the new little self-serve farm stand at the old Whippoorwill Farm on Old County Road, run by North Tisbury Farm & Market on State Road (which is also now open!). Tomato plants, veggie starts, fresh eggs and greens are for sale right now.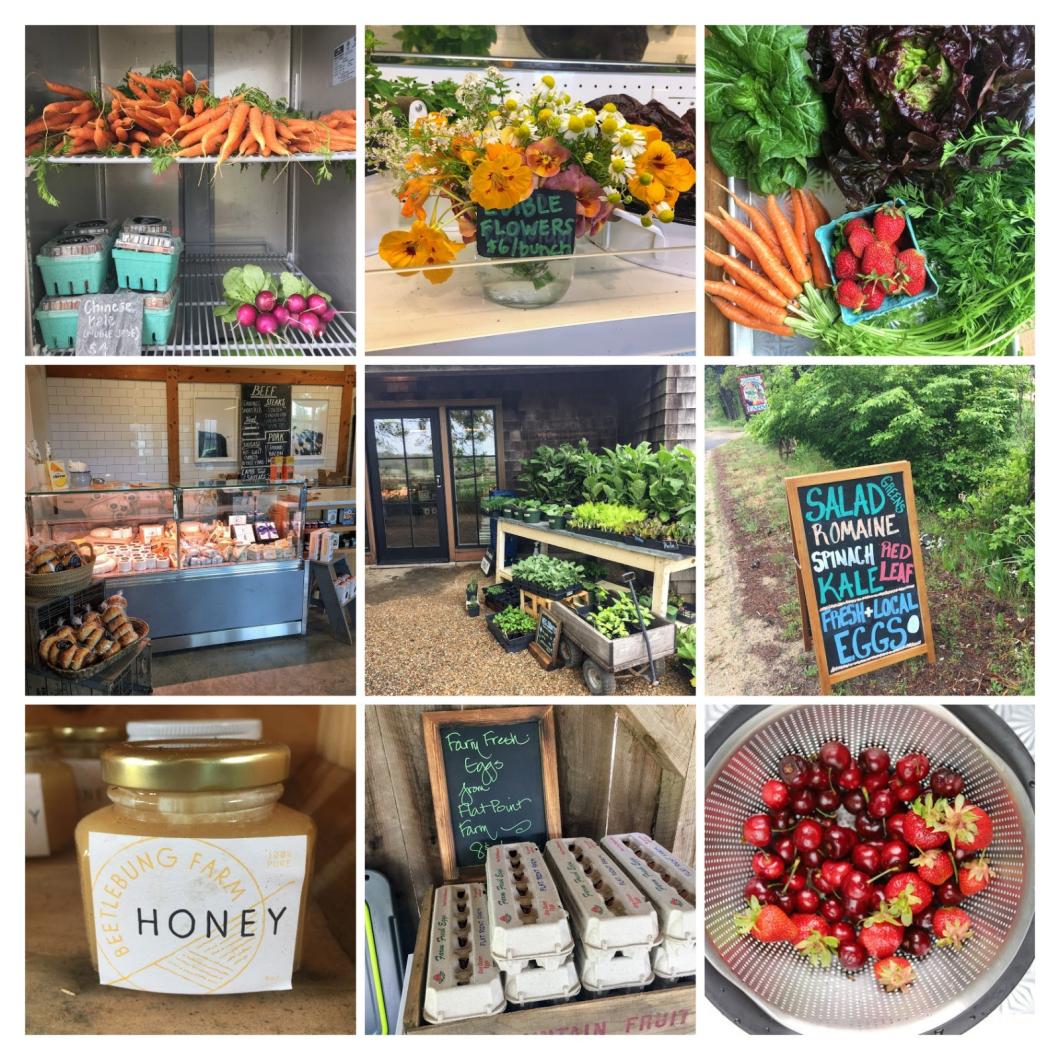 Left to right, top to bottom: The fridge at Beetlebung Farm; in the produce case at Grey Barn; local finds; cheese case and plant sale at Grey Barn; Whippoorwill sign; Beetlebung Farm honey; Flat Point Farm eggs at Whippoorwill; cherries and local strawberries.
---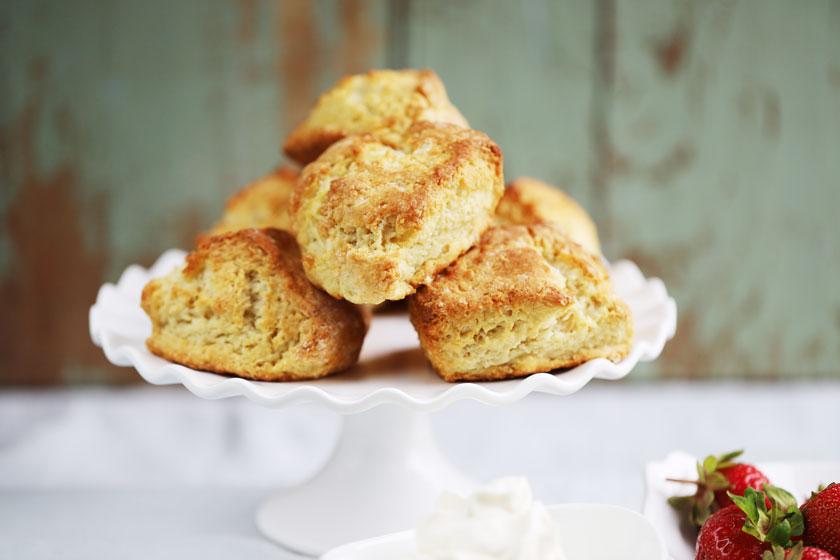 While I was unloading my goodies at home, the strawberries prompted a spontaneous request for shortcakes (ahem!), so even though I know Abby Dodge has a special strawberry recipe up her sleeve for us later this month, I jump-started the season and made her delicious Strawberry Shortcakes. We froze half of the biscuits for later.
I admit I've also been hoarding blueberries, those big fat juicy ones that are coming from North Carolina now. My excuse is that I've been meaning to finish developing a recipe that started as an accident. Back when I was creating the Asparagus & Spring Onion Puff Pastry Tart recipe, I added too much cream to the ricotta and egg (for the topping) and immediately realized the proportion was off.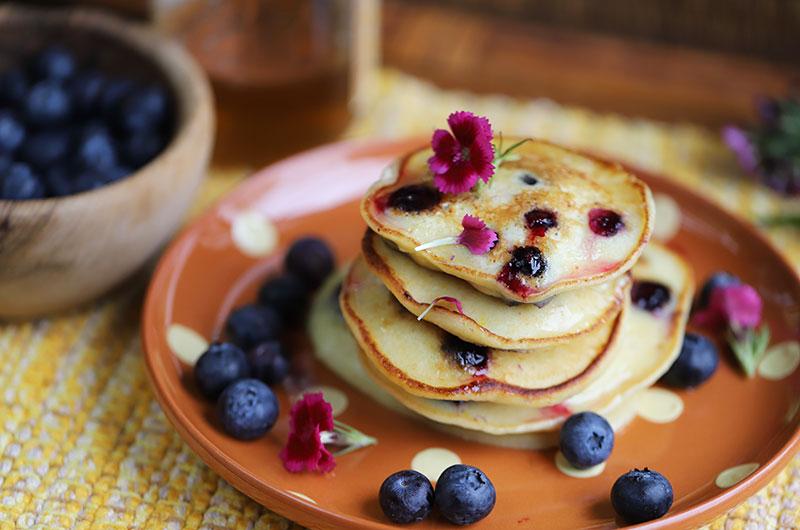 Instead of throwing the first batch away, I put the cream-ricotta-egg mixture aside and later threw in a bit of flour and baking powder to make some quick pancakes. The texture was so lovely that I made some notes for a rainy day. Well, I got my rainy day this weekend, and voila, ricotta pancakes with blueberries, orange zest, and vanilla. I made them in the afternoon so we ate them for dinner with pork, but you'll want to drizzle them with honey or maple syrup for breakfast.
Got extra blueberries? Throw them in Colorful Quinoa and Fruit Salad with Tomatoes and White Beans.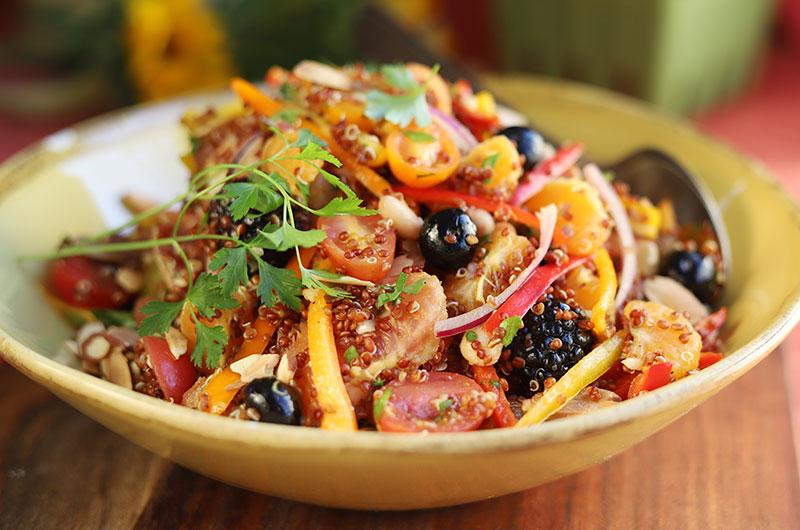 Extra cherries? Make Cathy Walthers' nonalcoholic Cherry Tonic.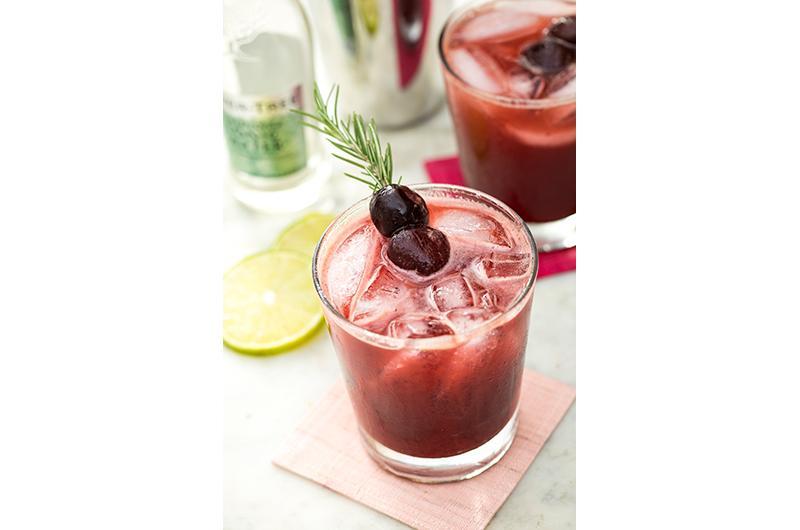 Any and all berries can head straight for a bowl of Judson's Crispy Granola.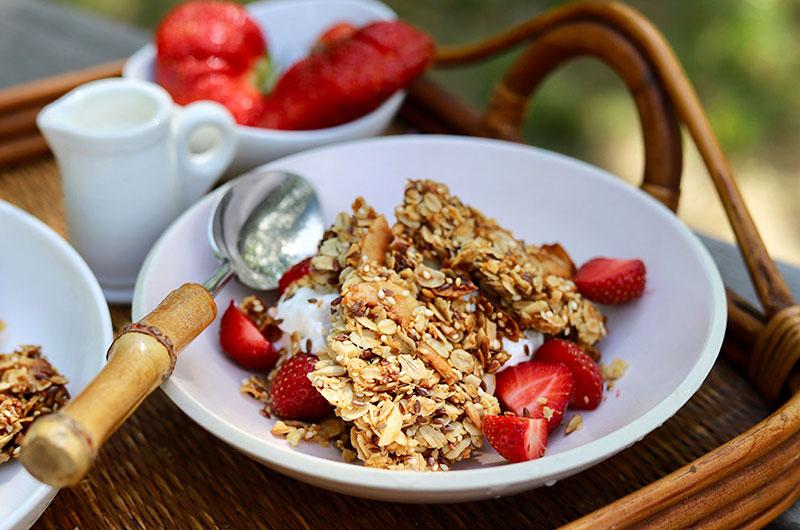 What to do with those beautiful carrots (other than nibble them, Peter Rabbit-style)? Take a look back at the article on Three Ways to Roast Carrots (including the Roasted Carrot "Fries" below) or keep it fresh and make pickles.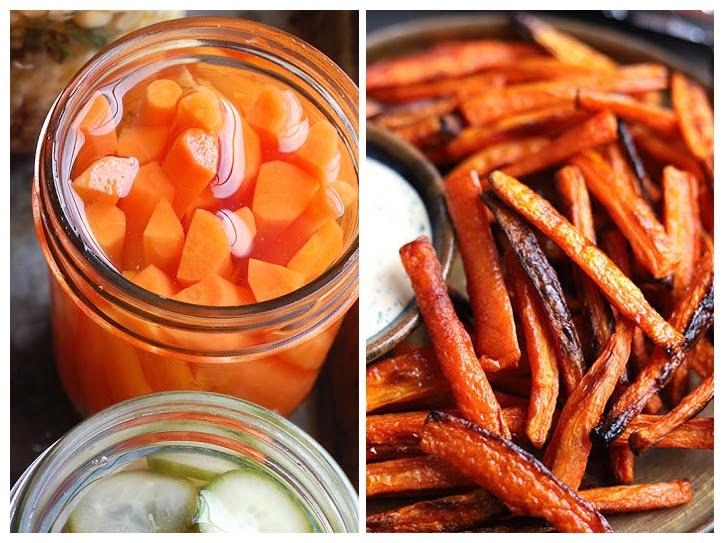 Me, I'm going to use the carrots for supper in this Coconut Curry with Chickpeas, Spinach and Tomatoes by subbing them in for the cauliflower.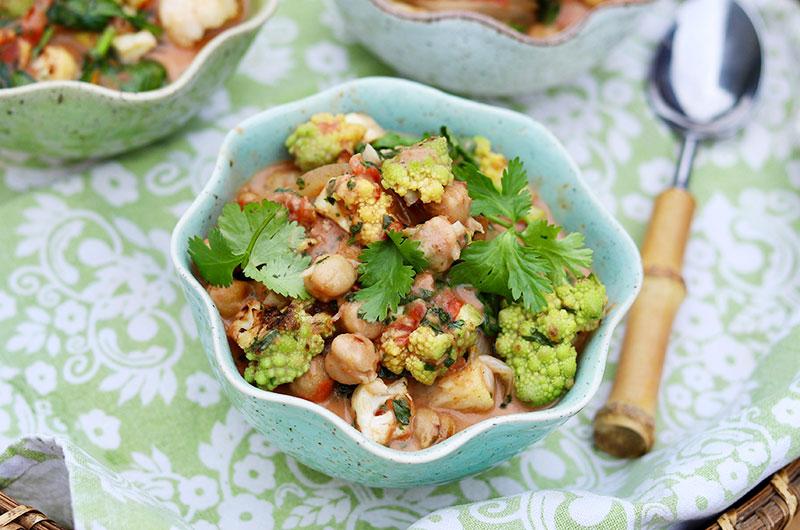 Don't you love farm-stand season? Check in with us on Instagram @cookthevineyard for more finds this week.