I slip-slided down my slick, snowy driveway on Friday afternoon, determined to steer my buggy on to the Edgartown road, down Barnes to the roundabout and on to Vineyard Haven, my destination The Net Result. I'm glad I resisted the gravitational pull to sink into a comfortable chair with a new cookbook; the result of that shopping trip is that we ate well all weekend.

I splurged on bay scallops ($$, but so worth it) and balanced the budget by buying two pounds of very fresh haddock. I knew the haddock would be perfect for a little recipe I've been messing around with for a while.

The recipe doesn't have a very inspired title — Roast Fish Peperonata — and it's decidedly unphotogenic. But I hope that won't keep you from making this, because it delivers a lot of flavor for a minimum of fuss. Peperonata is a side dish usually composed of slowly sautéed peppers, sometimes onion or tomato, garlic, balsamic vinegar and herbs. But here I'm making an oven-roasted version and scootching the fish in at the end, piling the peperonata on to keep the fish moist. Try it, please!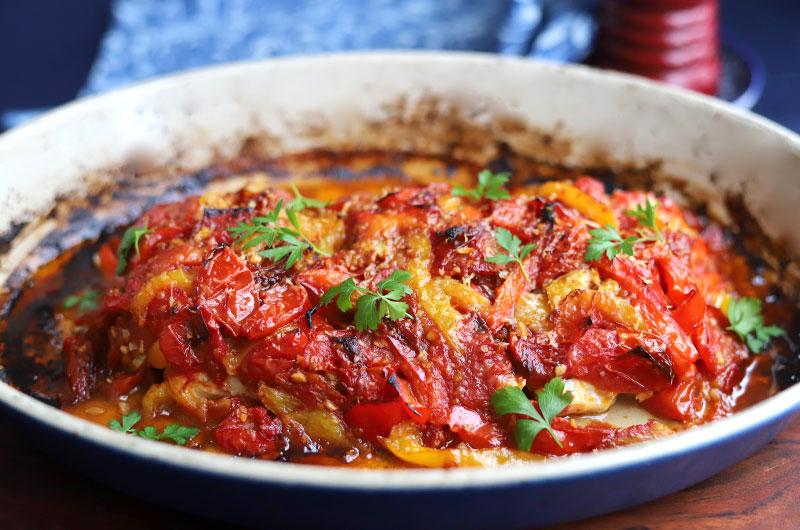 Later in the weekend, because I'd promised you that I would deliver a butternut squash gratin (and because I still have 22 pounds of squash to use!), I baked a variation on a harvest/late summer gratin I did for my first cookbook, Fast, Fresh & Green.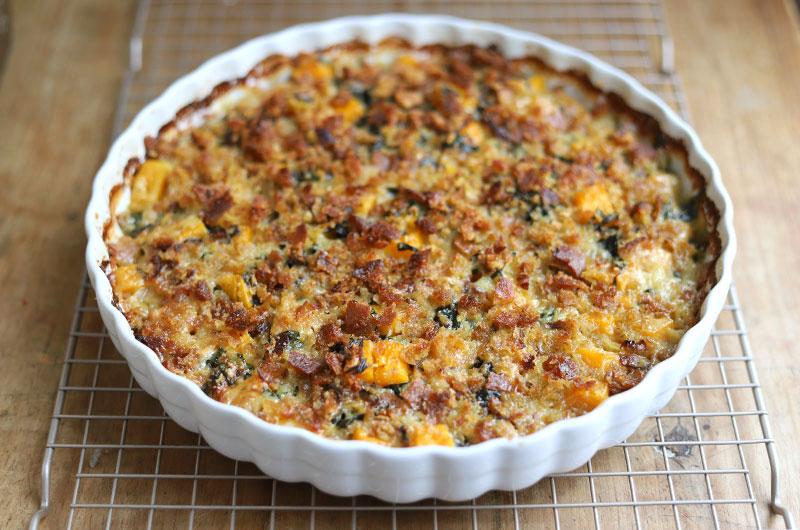 This Butternut, Kale and Parmigiano Gratin is more winter-appropriate. In fact, the flavors would be perfect for Thanksgiving, so remember that. (This only serves four, or two in our house, so you'd have to make two for Thanksgiving!)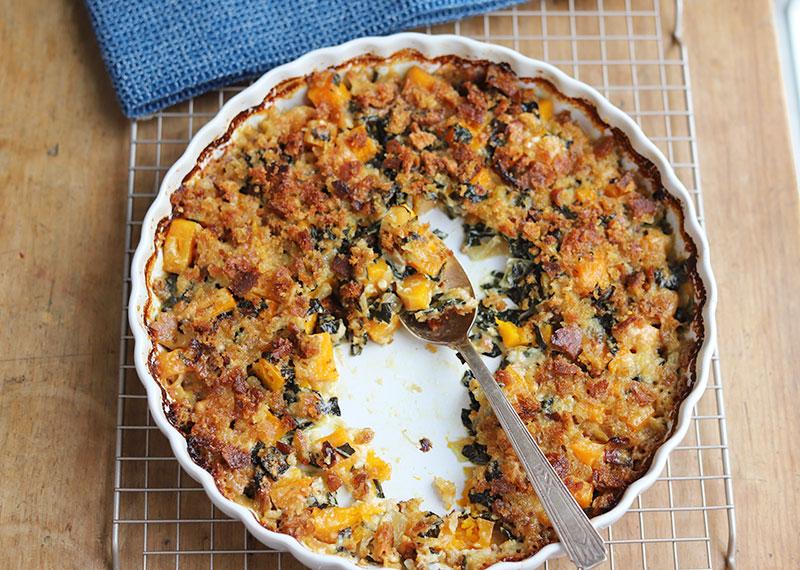 We used it as an excuse to make Simple Sautéed Bay Scallops with Lemon-Orange Pan Sauce, and the sweet and earthy flavors were perfect together.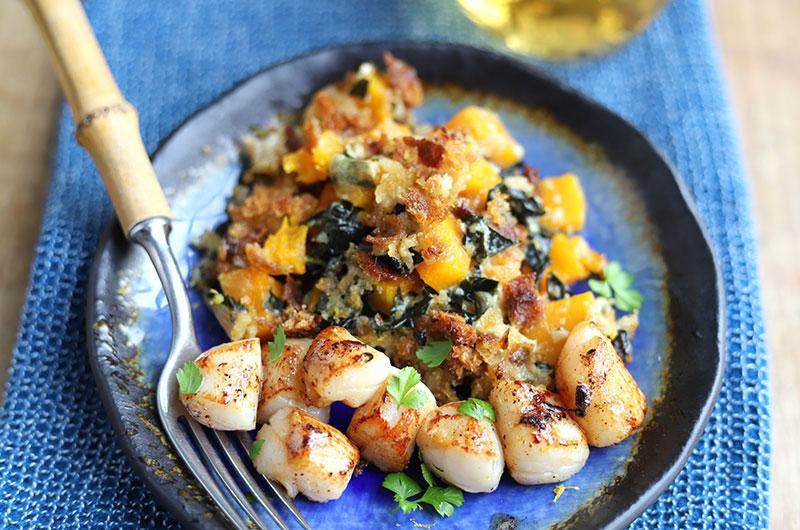 This coming weekend I'm going to make another harvest-inspired recipe, Harvest Minestrone. (Okay, give me a break on the recipe-naming thing; it's not so easy you know!) I've been saving up my Parmigiano rinds; they add a lovely backbone to the soup and are especially useful in a no-meat version. (The recipe includes tips for doing just that.)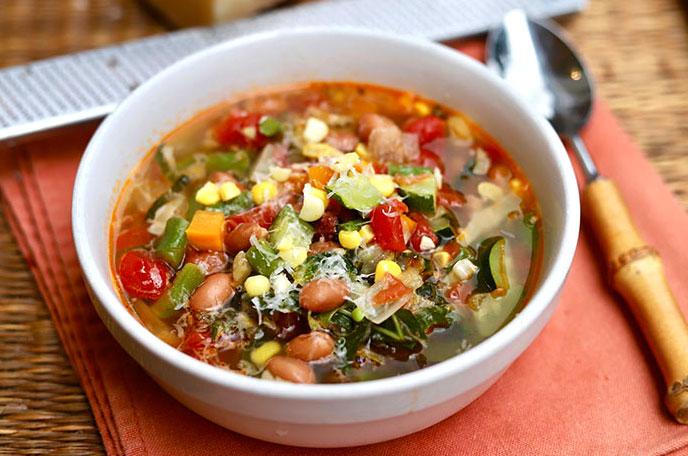 If there's time (and this is a pretty quick one), I'd like to make a batch of Spiced Red Lentil and Sweet Potato Soup with Coconut Milk and Cilantro.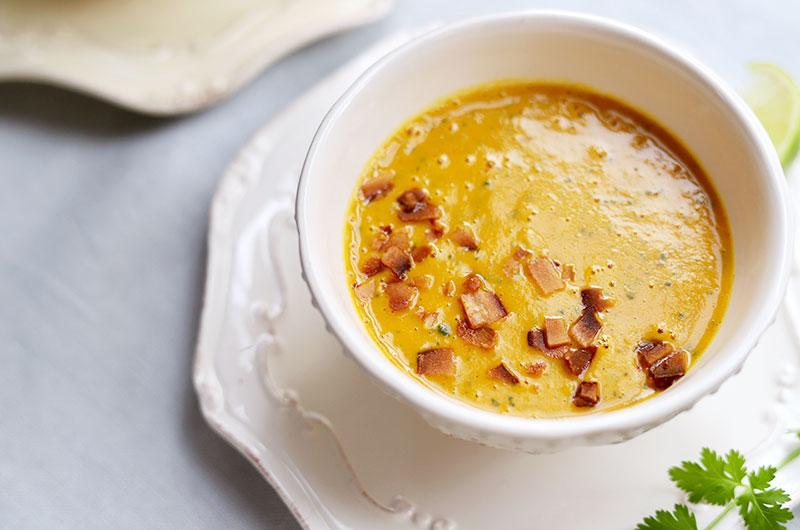 I thought I'd make Abby Dodge's Lemon Rosemary Parmesan Scones to go with the soup. (And yes, I have a thing for Parmigiano.) They are the best scones I've ever made. I might switch out the lemon zest for orange zest and add dried cherries or cranberries.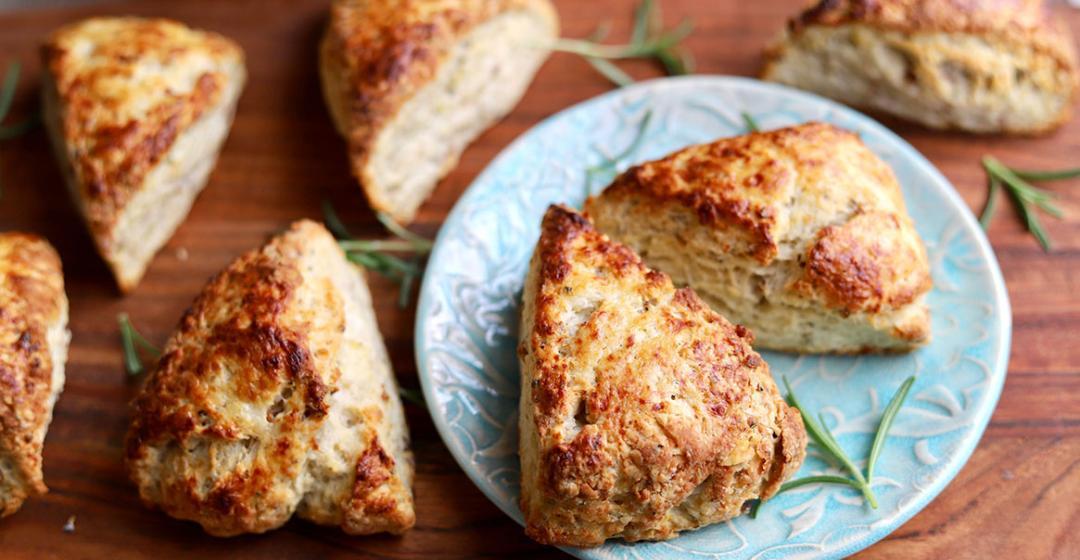 And I know this is a dirty trick, but I'm leaving you with parsnips instead of a dessert recipe. (Though you know where to find all those sweets.) Arnie Reisman wrote an essay about parsnips for the Vineyard Gazette this week (prompted in part by the feedback he got on his yummy Casablanca Chicken), and it reminded me to offer you something else to do with your parsnips: Parsnip Fries, of course.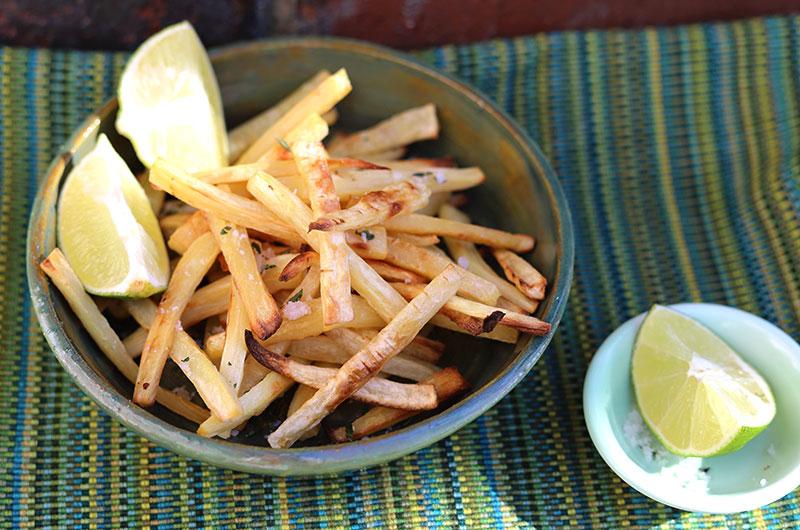 Those would be a good side with Arnie's recipe for Mickey's Chicken. Oh all right, you can make sweet potato fries instead if you'd rather.
The snow is melting! We'll see you on Instagram @cookthevineyard.