Life is too short not to eat delicious things as often as possible. So if you hand me a bunch of beautiful leeks, I will caramelize them. If you say tart, I'm thinking buttery crust. If you mention cheese, my mind goes to my favorite local cheese, one that's nutty and tangy and creamy all at once: Bluebird. Put that all together and you've got a Caramelized Leek Tart with Blue Cheese, Bacon, and Thyme.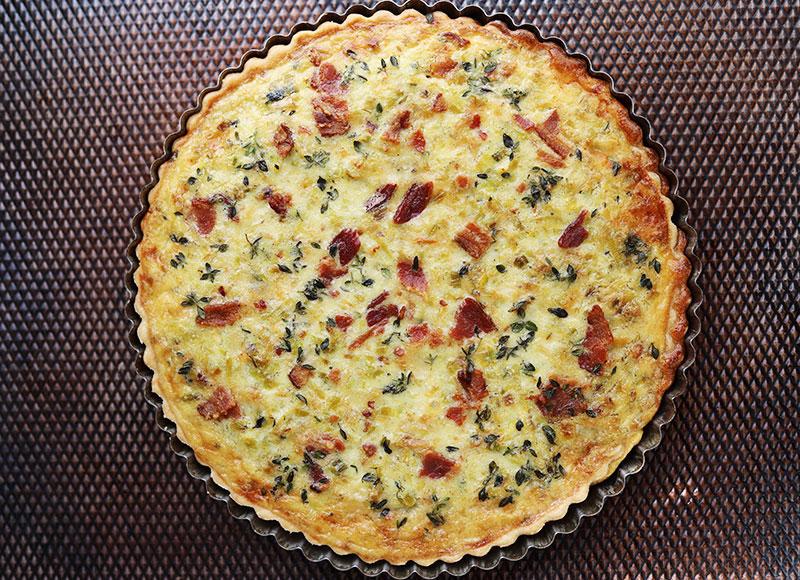 In case you are wondering whether this really is delicious, I will mention that I was forced to make it several times while writing "Le Leek, C'est Chic" for the latest issue of Martha's Vineyard magazine. Each time, tasters insisted they needed to sample it again, and, well, maybe again.
But I began to think that many of you might not want to fuss with a pastry crust, so this week I experimented with using just the filling ingredients and store-bought puff pastry to make mini-quiches. (The tart is essentially a shallow quiche.) Those were awesome, too.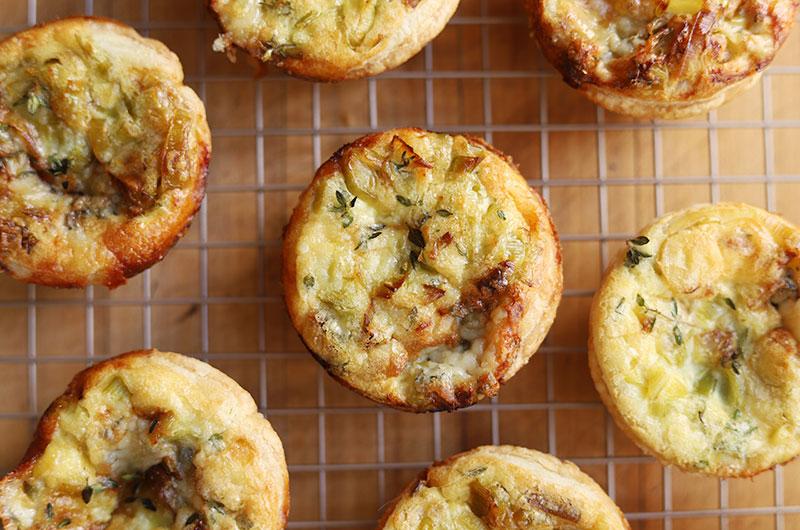 Hopefully this discussion has distracted you from the fact that I'm pushing yet another delicious vegetable on you this week – leeks! At least they aren't orange.
Leeks, like onions, shallots, scallions, and garlic, are members of the fabulous allium family with a sweet edge and a very tender texture when sautéed. There's a reason I've baked them into a tart and often use them with eggs, like in this Potato, Leek, Herb, and Goat Cheese Frittata. As an aromatic vegetable, they have the ability to infuse a custard with flavor. They do the same for a broth or a soup base, hence the leeks in this Cod, Corn, Bacon, and Leek Chowder with Fresh Thyme. (Um, I guess they go well with salty cured pork products, too.)
They also pair naturally with strong cheeses, woody herbs, and fall vegetables like cauliflower and potatoes. In fact, this Cauliflower, Leek, and Fontina Gratin and this Creamy Cauliflower and Leek Soup are excellent examples of that.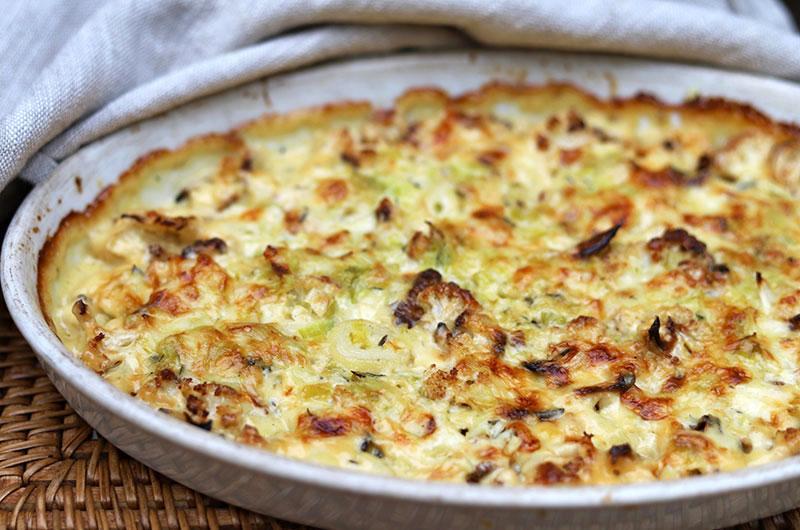 If you like cauliflower, you'll love Romanesco (or if you, like me, are prone to malapropisms, you could call it romesco). I spotted a few heads of this beautiful vegetable at Morning Glory last week. I admired it for so long that I almost forgot to cook with it. (It does feel slightly criminal taking a knife to its fractal surface.) Then, voila, Stir-Fried Romanesco with Garlic, Lemon, and Parmigiano.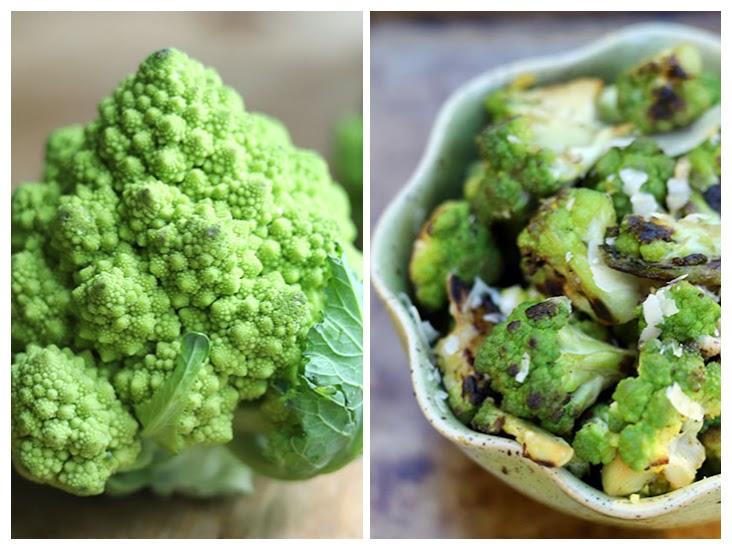 All right, I realize not all of you get quite as excited about vegetables as I do, so I think we should wind up the week with something sweet. How about Abby Dodge's One-Bowl Vanilla Cupcakes with Milk Chocolate Frosting? I'm pretty sure these would go a long way toward appeasing those who will not be trick or treating this year.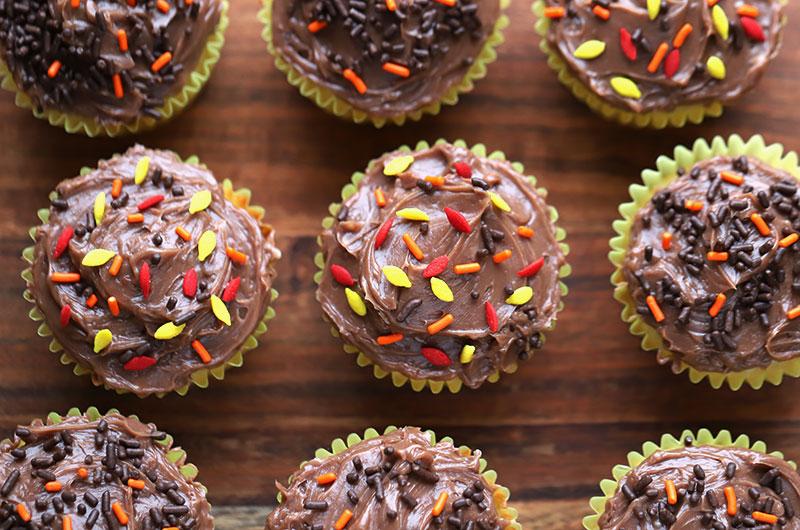 Keep things delicious and we'll see you on Instagram @cookthevineyard.