It's a delicious week when a new recipe from Abby Dodge comes over, when I get to eat Roasted Butternut Squash Toast with Cranberry Citrus Butter for Sunday supper, and when I have enough family in the house to make Spanish Pot Roast. I love this time of year and have been farmstand-hopping to start my fall squash collection. I'm excited that Morning Glory already has koginuts and delicatas and buttercups. Butternuts are still curing, but I couldn't wait so I bought one imported from Canada!
But first, that new recipe from Abby: Streusel-Topped Ginger-Pear Coffee Cake. Yep, you read that right. Not only is this delicious, but as usual Abby has given us lots of ways to vary it by substituting apples or berries for the fruit, or swapping out the ginger for citrus zest, or almonds for the pecans. And it's not just good for breakfast or brunch but for snacking any time of the day. Read Baking Together #9, make the recipe, and let us know how it goes in the comments section.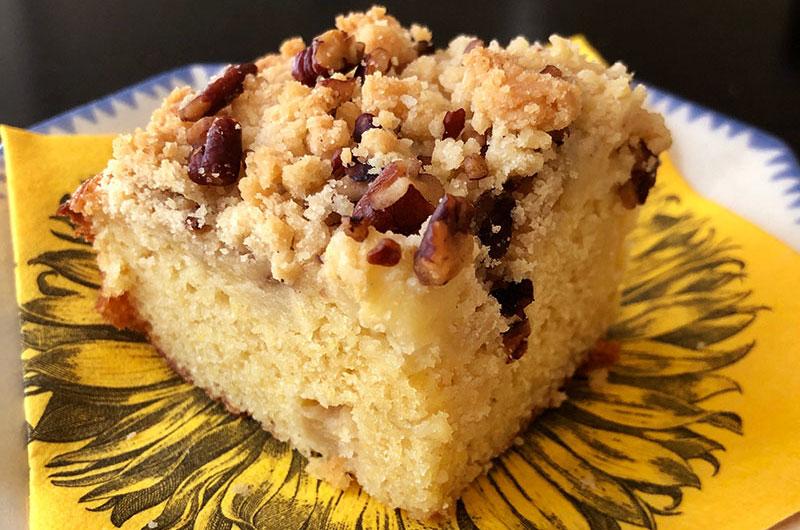 Speaking of snacking, you know how I am about toast (Warm Ciabatta Toasts with Lemony Chickpea Hummus, Avocado Toast with Baby Kale, Blue Cheese & Pecans, Chocolate Toast, etc.) and so naturally I have one that is perfect for early fall: Roasted Butternut Squash Toast with Cranberry Citrus Butter (top photo).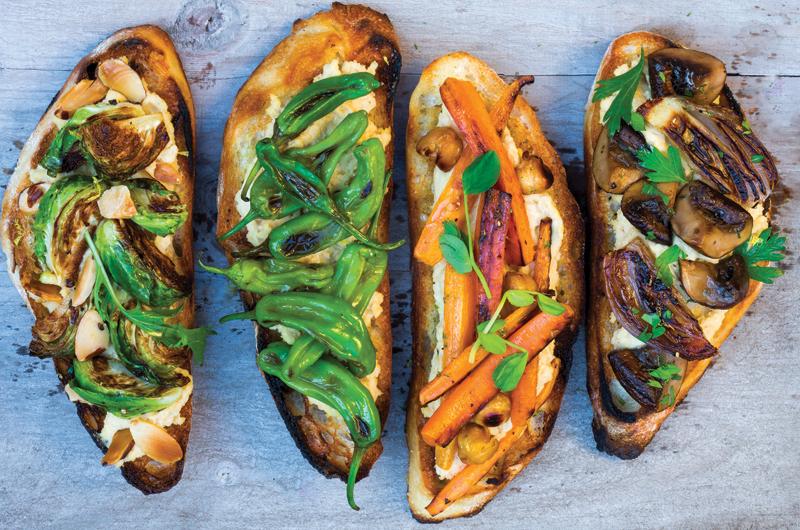 It's a hearty snack, but it's also surprisingly filling so makes a nice light supper with a salad (Autumn Greens with Beach Plum Vinaigrette?).
Plus that Cranberry Citrus Herb Butter recipe is a great one to double as it is tasty tossed with sautéed veggies any night of the week.
Those quick-roasted butternut cubes that go on the toast are also extremely versatile. Delicious on their own tossed with maple-lime butter (remember Julia Child said if you don't eat butter your hair will fall out!) for a side dish or tucked into a Butternut, Fresh Corn and Black Bean Quesadilla.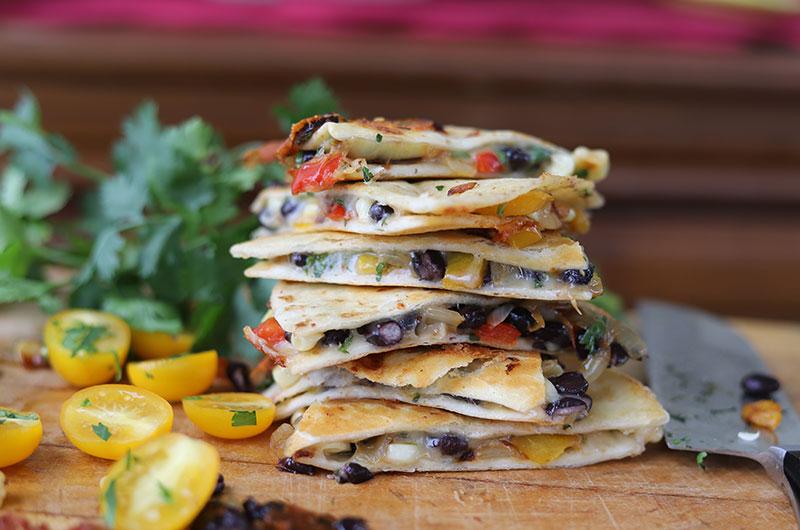 Combined with other diced veggies (and even fruit – pears again!) they make a delicious Savory Roasted Butternut, Pear, and Cranberry Tart or an easy roasted vegetable medley.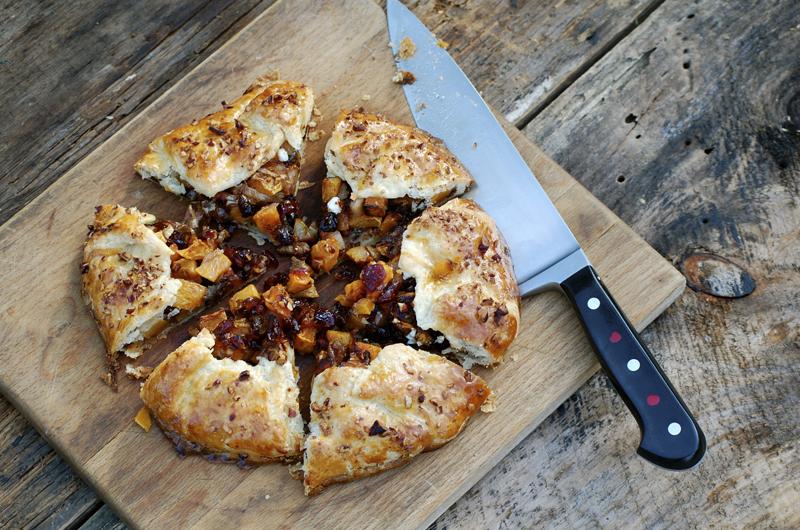 I use that Quick-Roasted Root Medley to garnish Spanish Pot Roast, because I like to have some vegetables in a pot roast that haven't turned to mush!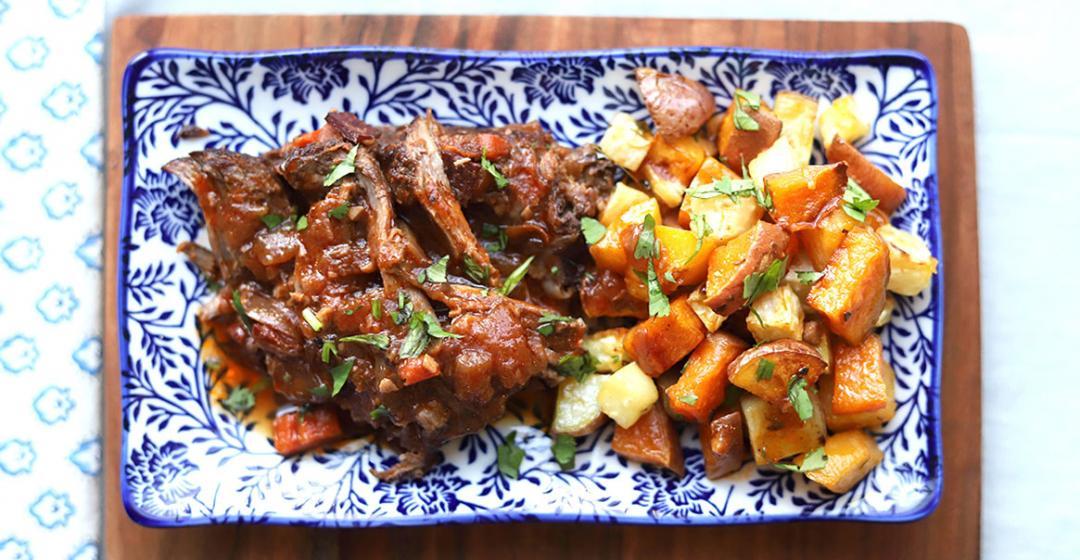 Texture is everything. On that note, if you catch a bonito in the Derby, those in the know say either smoking it or using it in a crudo is the way to go. And good news: the bay scallop harvest season begins for families tomorrow in Edgartown.
Now if you're already dreaming about next summer (and who isn't), read how one of the Island's biggest caterers got through this one with family dinners and micro weddings —and is already predicting that 2021 will be the year of the anniversary party in Calling Jaime and the Boys.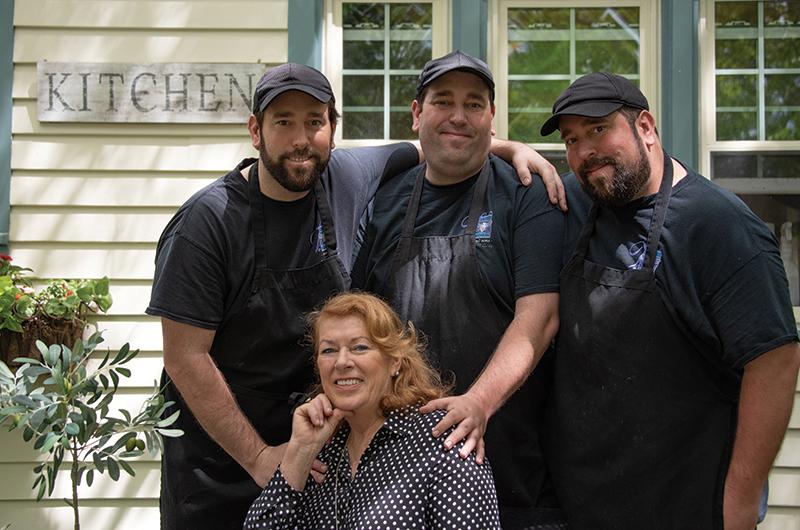 Here's to summer dreaming and fall cooking! See you on Instagram @cookthevineyard.