I had the urge to make fresh tomato sauce on Saturday. I popped down to Morning Glory Farm and wrangled a slew of ripe Romas. And I do mean a slew. I got so many that I had enough leftover to make Oven-Roasted Clams in a Garlicky Tomato Pan Sauce on Sunday.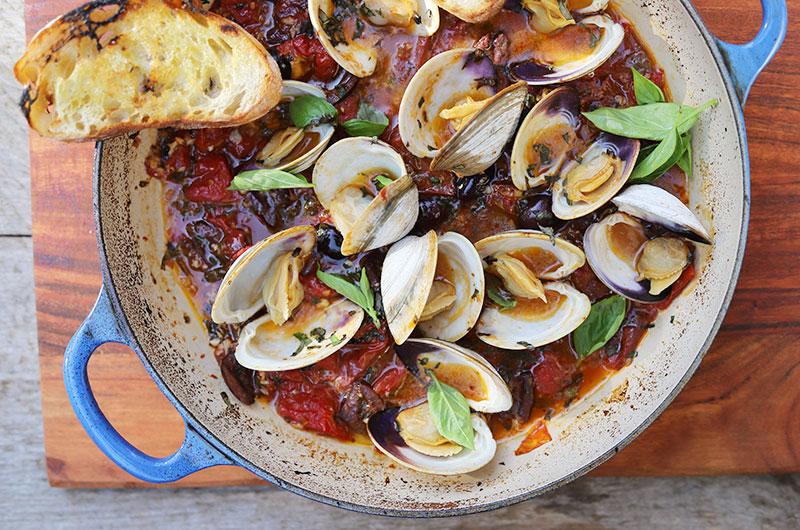 But in between, despite the garden and blue sky calling me, I made meatballs. I don't know what came over me. Some nights I can barely muster the effort to make Grilled Mayonnaise-Mustard Chicken. And then I spend a whole weekend cooking. Maybe you're like that, too?
The meatball thing hit me while I was making the sauce. I'd bought ground beef and pork, planning to make meatloaf. But now it seemed imperative to make meatballs instead. I used the last of my Parmigiano Reggiano and some mint and parsley from the garden. Garlic from North Tabor Farm. The rest I improvised, but the results were successful — and tasty. I pan-fried the meatballs first, then finished cooking in the sauce. I'd love it if you'd give the recipe for Simple Parmigiano Meatballs a try and let me know if you make any tweaks.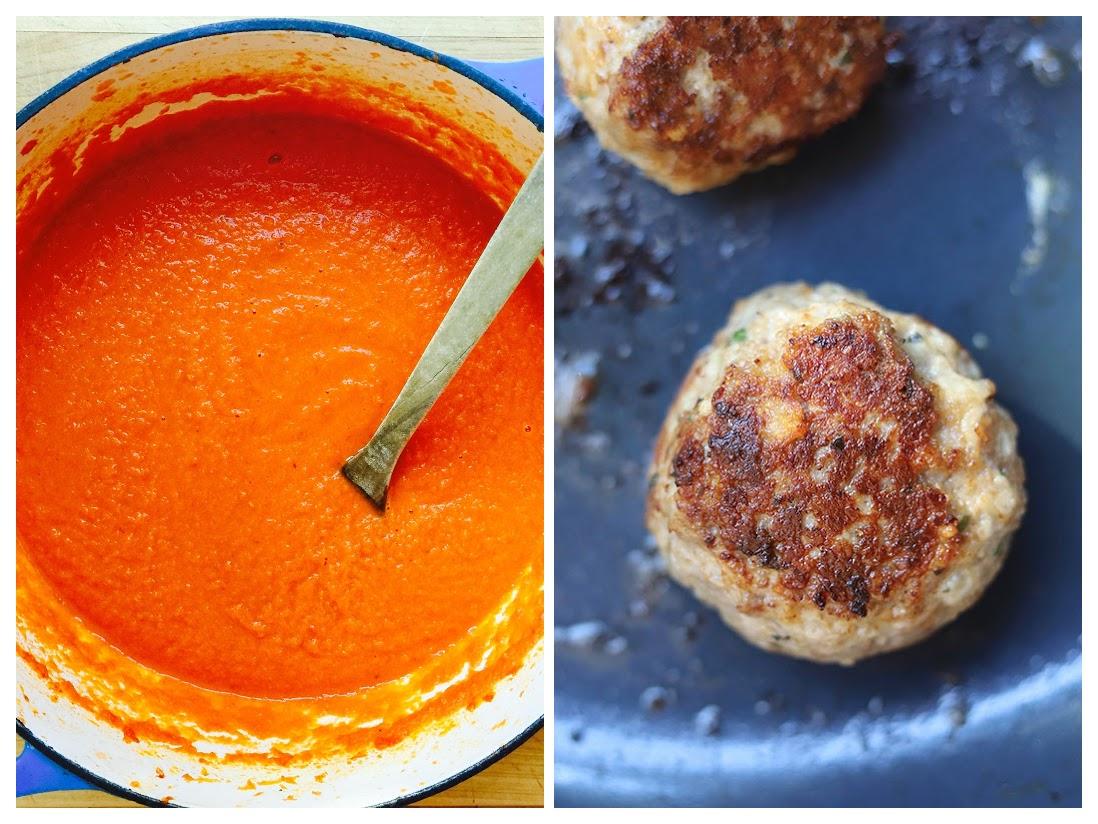 Now about those roasted clams, which debuted in the latest edition of Martha's Vineyard magazine ("Littleneck, Big Flavor"). They are so good! The big flavor comes (in part) from tomatoes again, which roast ahead of the littlenecks. A generous addition of garlic, some umami-boosting kalamata olives, a glug of wine — and the clams, of course — make the meal. I like to roast each portion in an individual baking dish so that you can eat right out of the pan with toasted or grilled bread.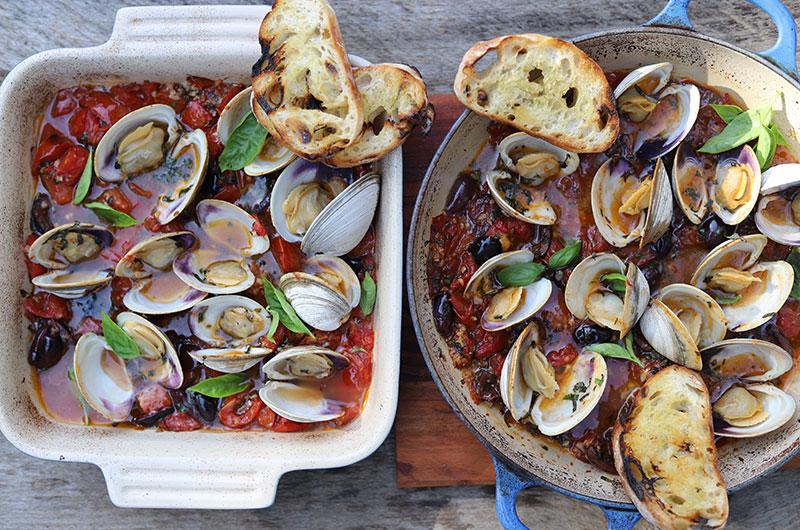 I'm thinking you may also need menu items for Rosh Hashana this weekend. How about starting with Apple and Celery Root Soup with Cider Swirl? And finishing with Honey-Cardamom Roasted Pears?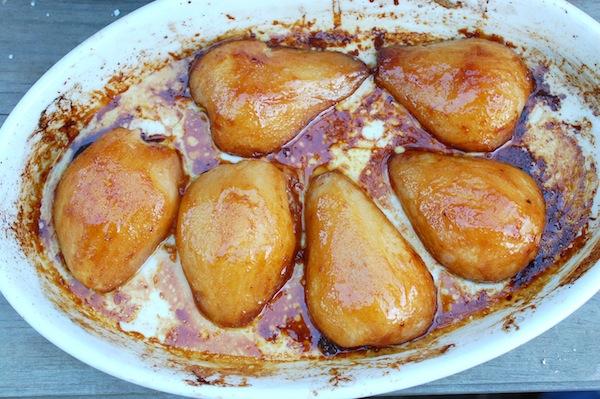 For the main course, I'd give chef John Ash's Brisket Braised in Coffee a go, unless you feel compelled to go the Grilled Whole Fish route. Or how about Mickey's Chicken, using leeks?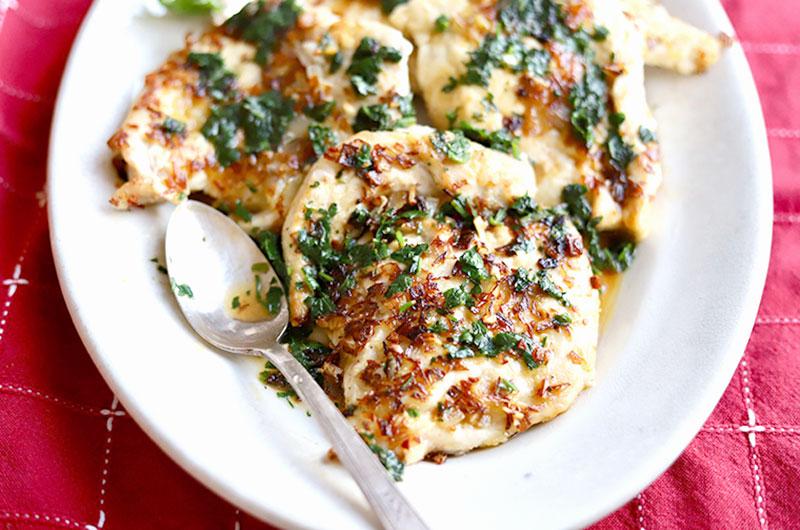 Walkaway Beets with Citrus Dressing and Roasted Carrot Fries would be nice sides.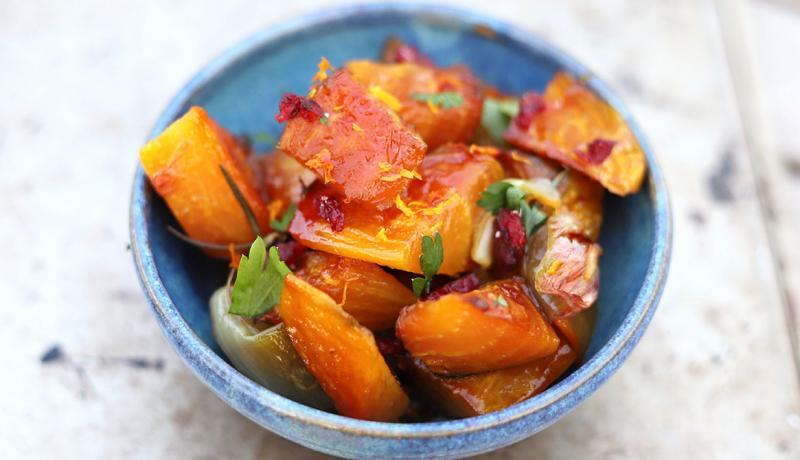 After all this cooking, maybe you'll want to get take-out one night. The Larder has cheese boards and taco kits to go. And fried chicken on Wednesdays and Fridays. The Cardboard Box just brought back their Pumpkin Whoopie Pies with sweet maple cream cheese filling. We hear State Road restaurant plans to stay open for take-out through the end of the year (burger, anyone?). And Atria in Edgartown just put together a new take-out menu that looks amazing (short ribs, shrimp and grits, dumplings). Maybe you need lobster rolls and stuffies from The Net Result to stretch the season.
For a special treat, sign up for one of Harbor View's upcoming chef pop-ups: Chef Nathan Gould on October 23, Chef Alex Pineda on October 24.
Keep up with these folks by following them on Instagram — and be sure to join us, too, by following @cookthevineyard. Cheers!