Already this August we've been eating a lot of bruschetta. We don't wait for a party — we just make it and eat it, usually as a side dish with dinner. We've even made a green version with my favorite fruity tomatoes, German Greens.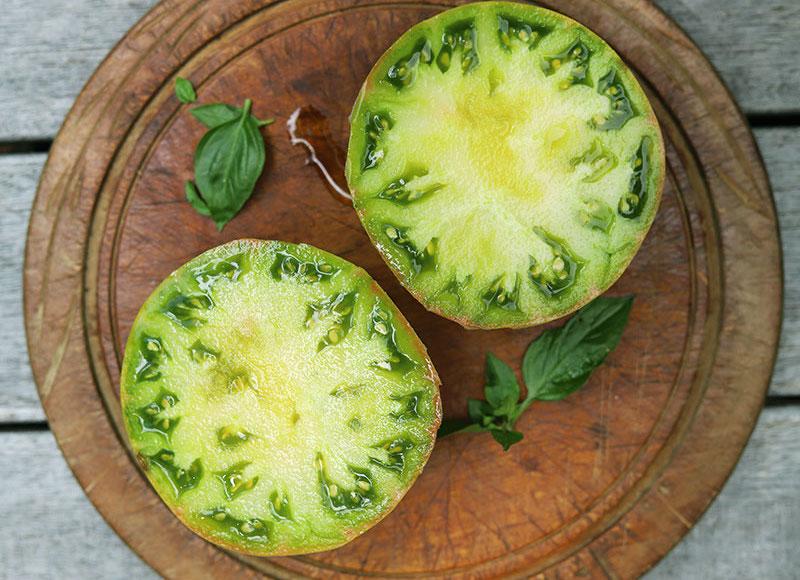 I'm wondering what you're doing with your tomato bounty? Let us know! Do you need ideas? Just in case, here are 10 of our favorites from cookthevineyard.com, starting with #1 — that Beefsteak Tomato Bruschetta, of course. So good, so easy.
#2. Next, you can't go wrong with Island Fresca, chef Ben DeForest's ever-popular marriage of beefsteak tomatoes, corn, basil, and Parmigiano. Make some of that tonight.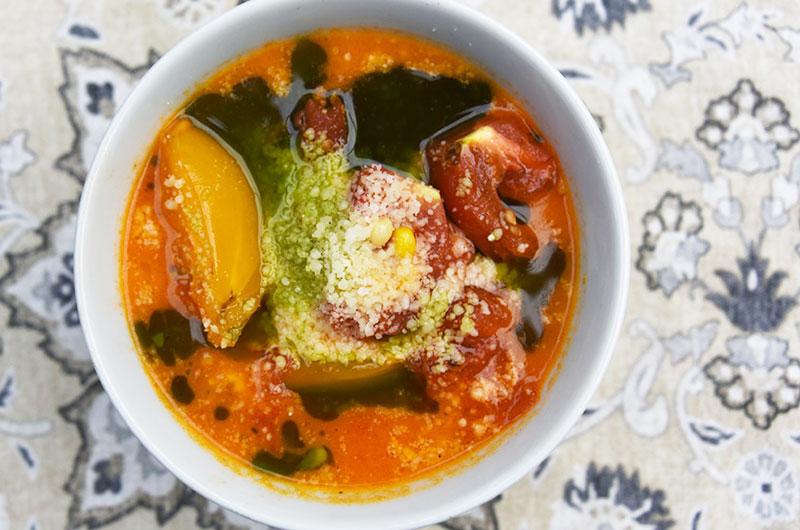 #3. Yes, there is such a thing as tomato butter. Remember these Seared Sea Scallops with Tomato Butter from last summer? Delicious. This year, try that tomato butter with striped bass or shrimp.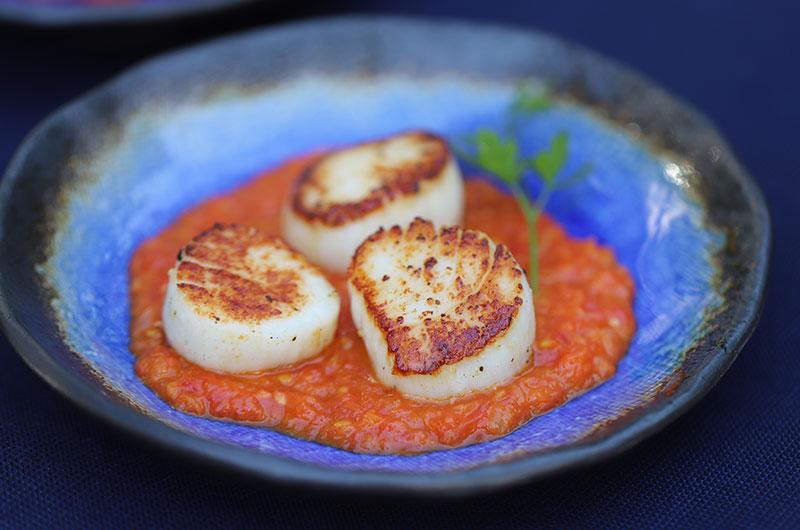 #4. You need a good homemade Salsa Fresca with Serranos, Cilantro & Lime in your taco repertoire, don't you?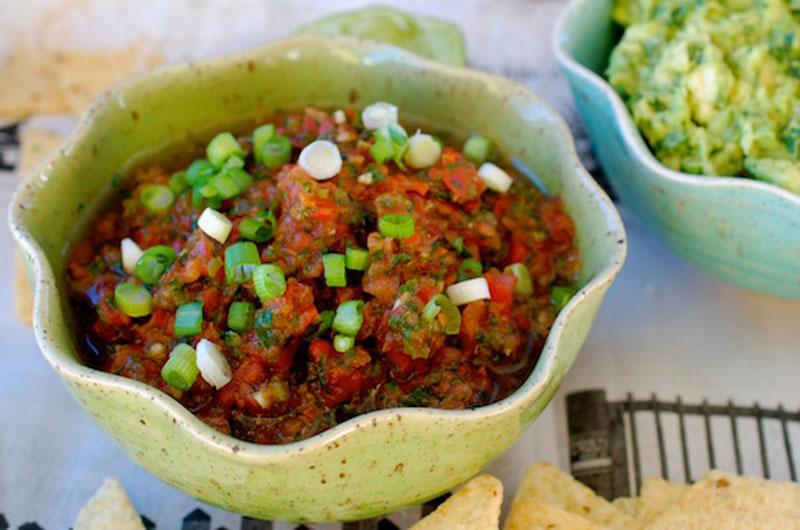 We're already roasting our tomatoes because they just taste so darn good.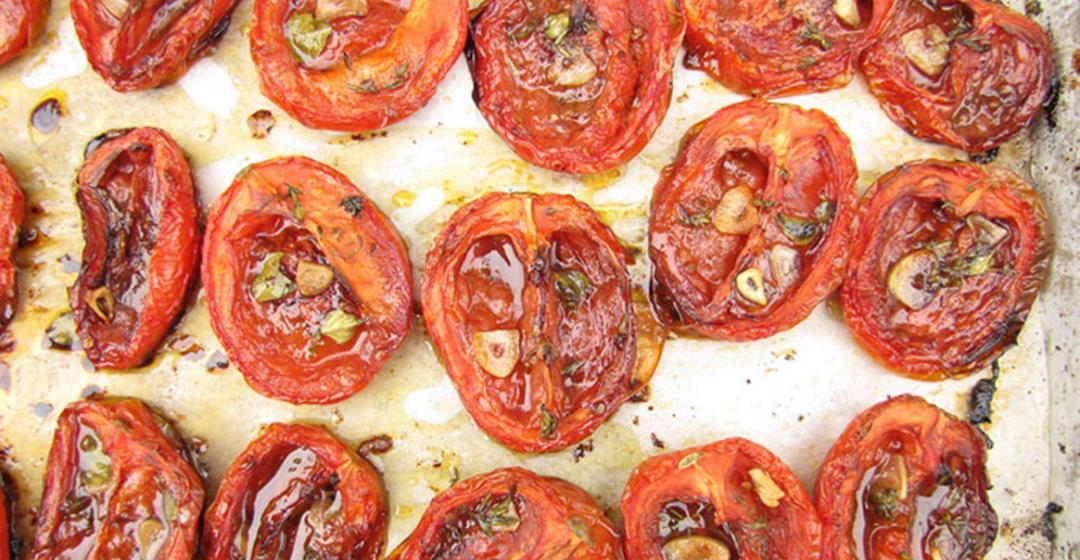 We're using the Quick-Roasted Plum Tomatoes (#5) in this Roasted Tomato Rustic Tart (#6). You can also use the quick-roasted tomatoes in a simple antipasto: fold one over a piece of fresh mozzarella and a leaf of basil.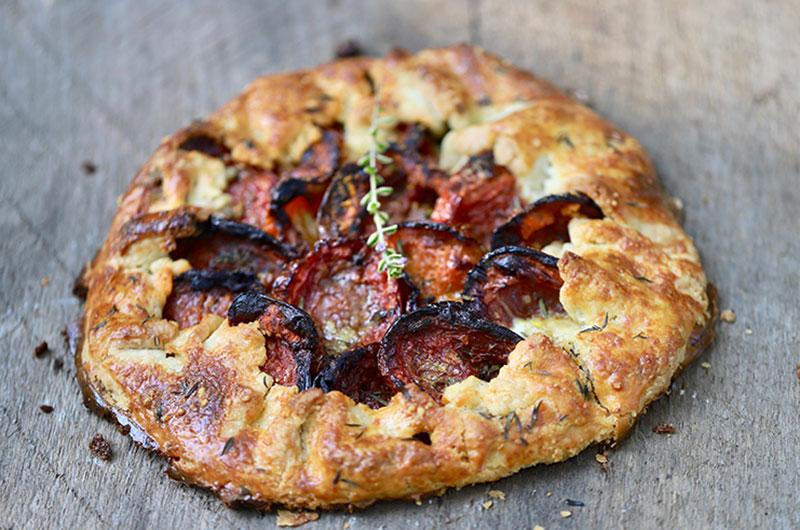 #7. And the Slow-Roasted Beefsteak Tomatoes? I keep making them thinking I'm going to stash some in the freezer for winter cooking, but we wind up eating them all before they can get anywhere near the freezer.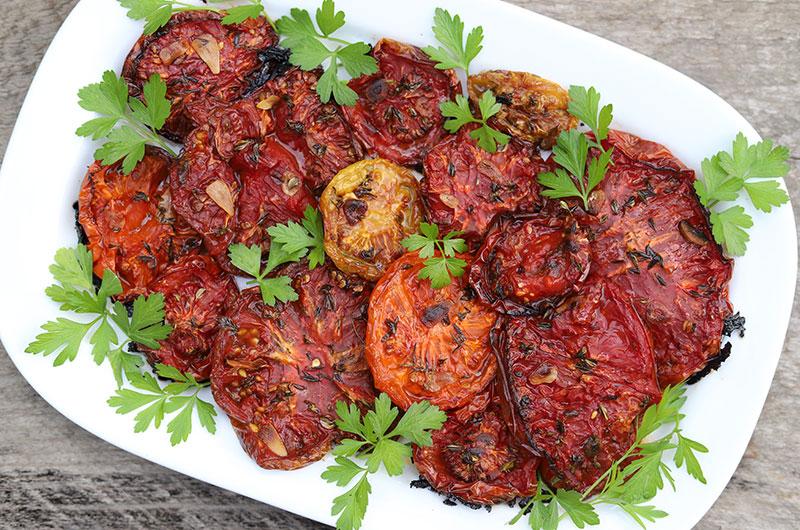 #8. You could skip the pre-roasting and just bake your tomatoes right into this cheesy Tomato Pie.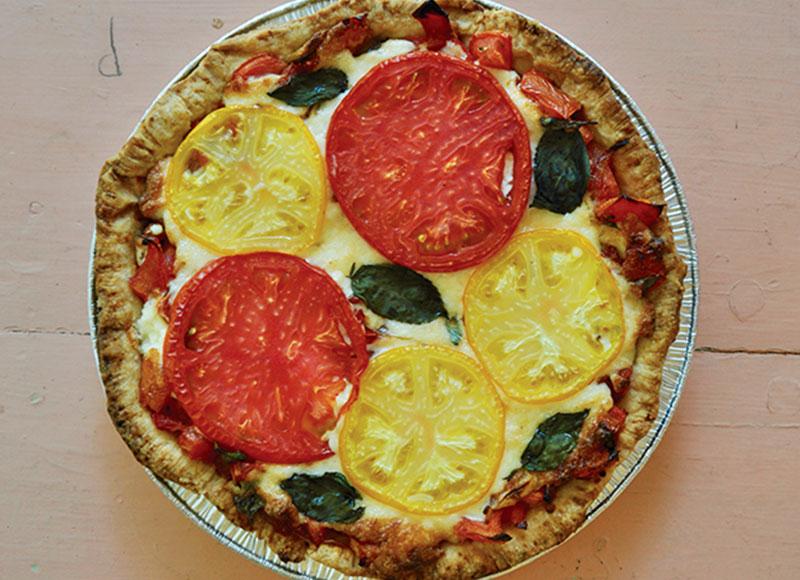 #9. It's not too early to make Vineyard Tomato Sauce. (There's butter in that recipe, too. Don't ask me how it got there. But Marcella Hazan has something to do with it.)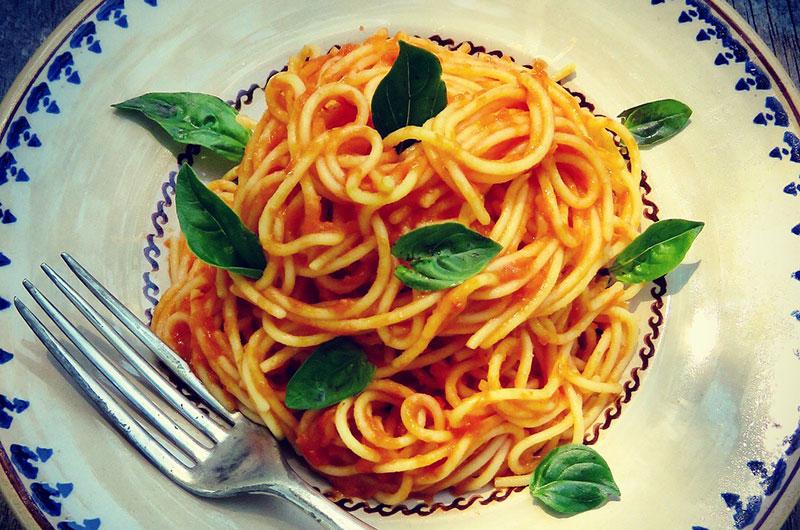 #10. But wait, maybe you're not ready to cook those tomatoes yet. Try Island Tomato, Basil, and Grilled Bread Panzanella. There's that bread and tomato thing again!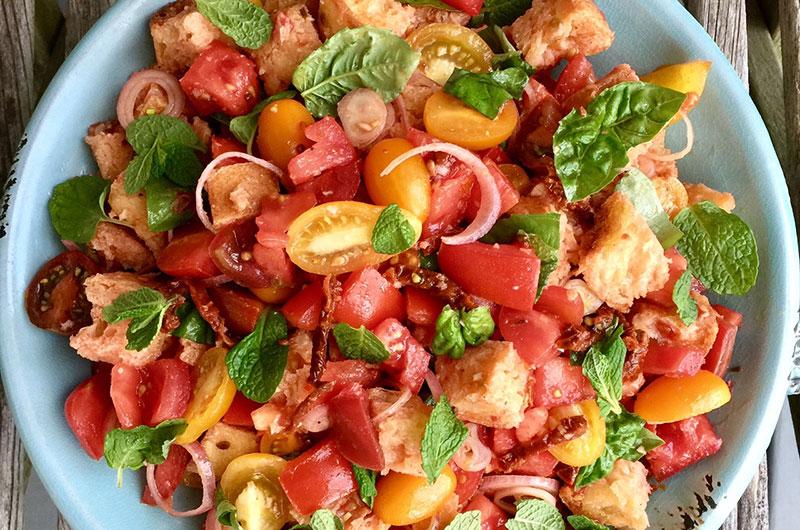 Once you're done with those recipes, there will be a quiz. Just kidding! What I meant to say is once you're done with those, we've got even more tomato recipes for you. And you can read about heirloom tomatoes, too.
Remember to let us know what you're doing with your tomatoes, and we'll see you on Instagram @cookthevineyard.