What's it like to go squidding on Martha's Vineyard? Before you get all excited, we're talking about squid fishing, not some quirky Island version of skinny-dipping. (Though you could do both at dusk if you liked.)
Fishing for squid from shore as the sun sets is a spring ritual on the Vineyard, and one that turns out to be a pretty perfect activity for humans emerging from pandemic hibernation. At least, that's what Cathy Walthers discovered while fishing with her 21-year-old son James this week. Read her story, get some fishing tips, and then try one of Cathy's delicious new squid recipes. What's not to love about garlicky Calamari Scampi?
And following the law of squid cooking (super fast or low-and-slow), Cathy perfected Grilled Squid with a lemon and fresh herb marinade — and turned it into a Greek Salad.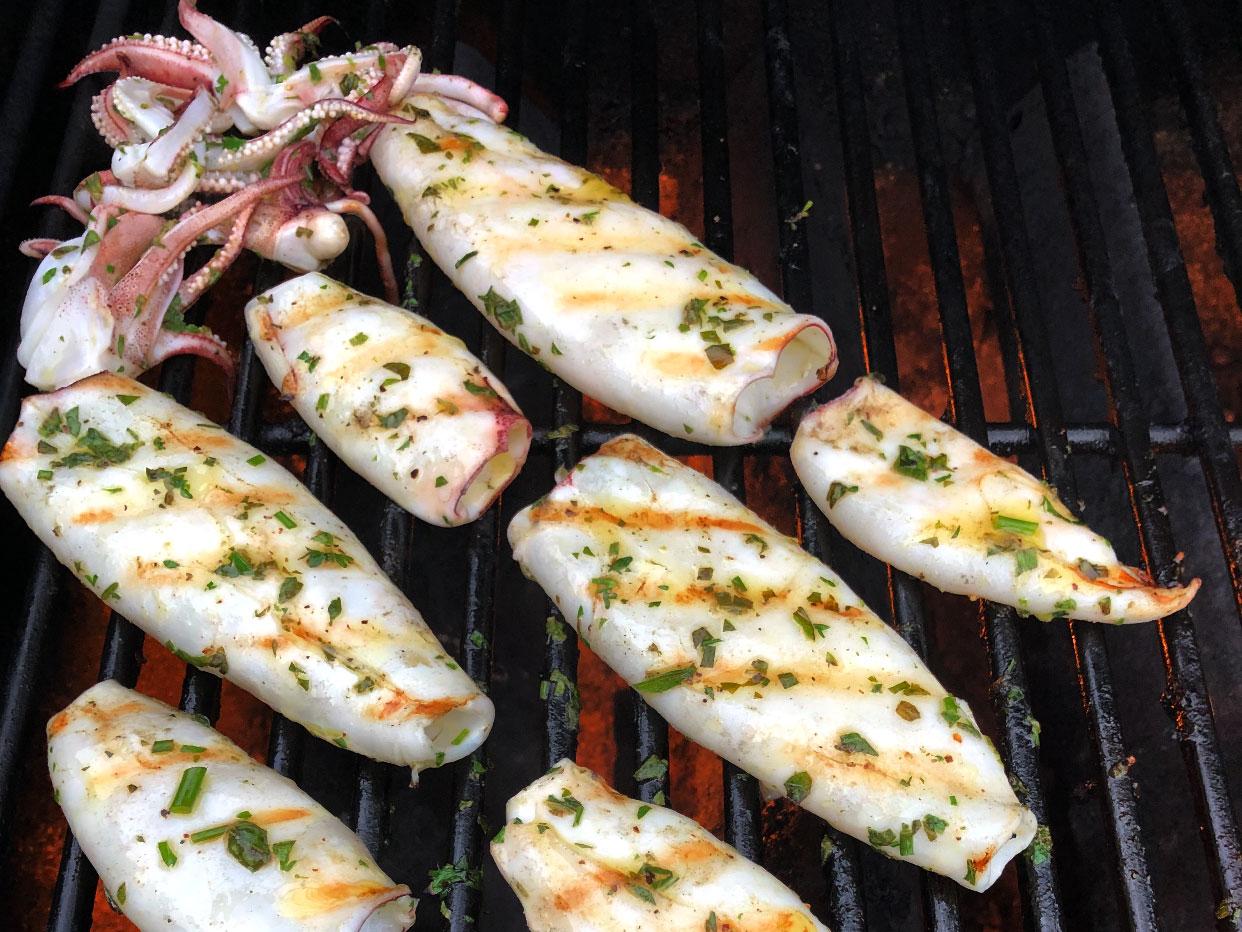 That salad should take you through summer, no problem: cucumbers, cherry tomatoes, Mermaid Farm feta, romaine, and Greek dressing. (Yes, you could make it with shrimp.) You might also want to try Crispy Squid Cutlet or The Port Hunter's Fried Calamari.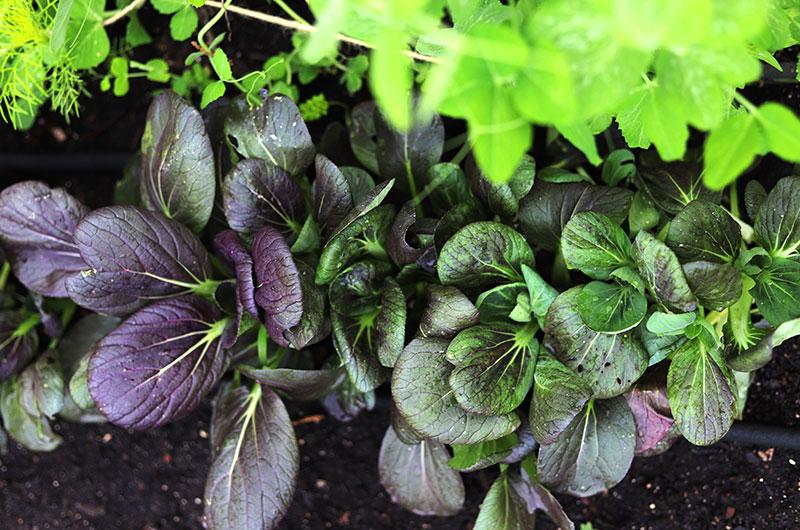 I haven't been fishing this week but I have been playing around in my vegetable garden. The first peas are showing up and I've been harvesting some gorgeous purple baby bok choy that I planted about the same time as the peas. I made Spicy Thai Shrimp and Baby Bok Choy Stir-Fry over the weekend.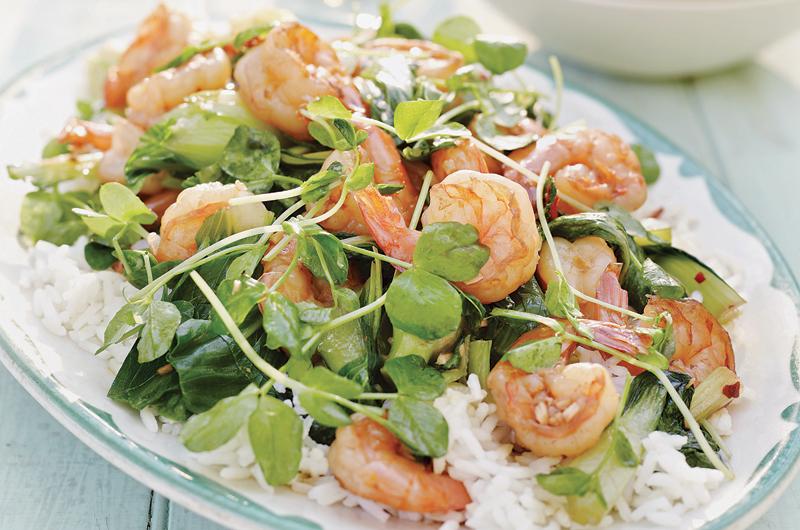 And last night I cooked some bok choy and shiitake mushrooms on the grill, and then drizzled them with a quick garlic-lime-chile infused oil.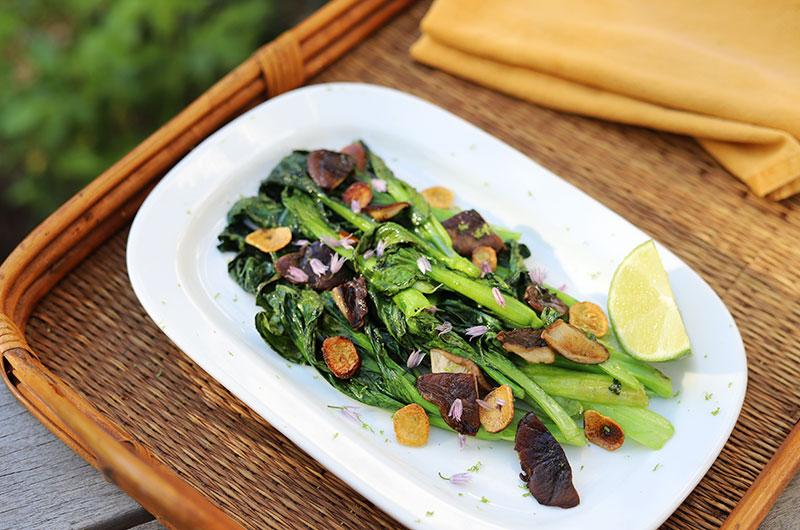 Hey, if you are squid-less and bok choy-less (perhaps happily) and still want to grill, how about this Grilled Steak and Arugula Salad with Shallots and Blue Cheese for dinner?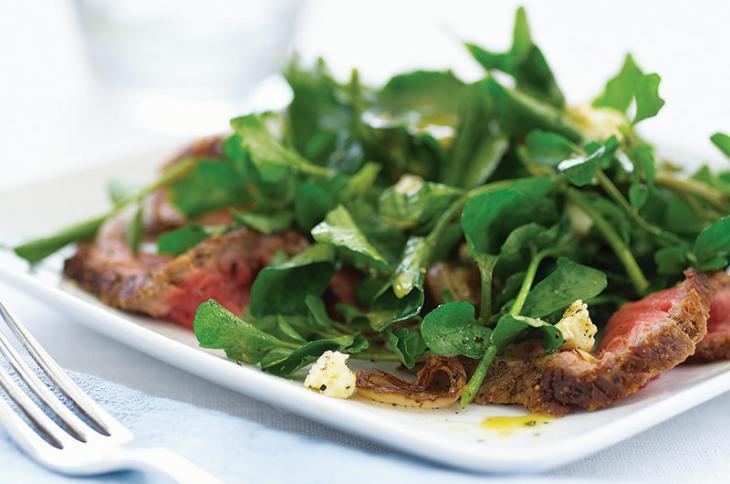 It appears that, against all odds, summer has actually arrived on the Vineyard. Proof: Saturday is opening day for the West Tisbury Farmers' Market, in its new location at the fairgrounds at the Ag Hall. Market organizers have posted some helpful shopping guidelines to review before you go. And they created this great map so you'll know where to park and how to negotiate the traffic flow.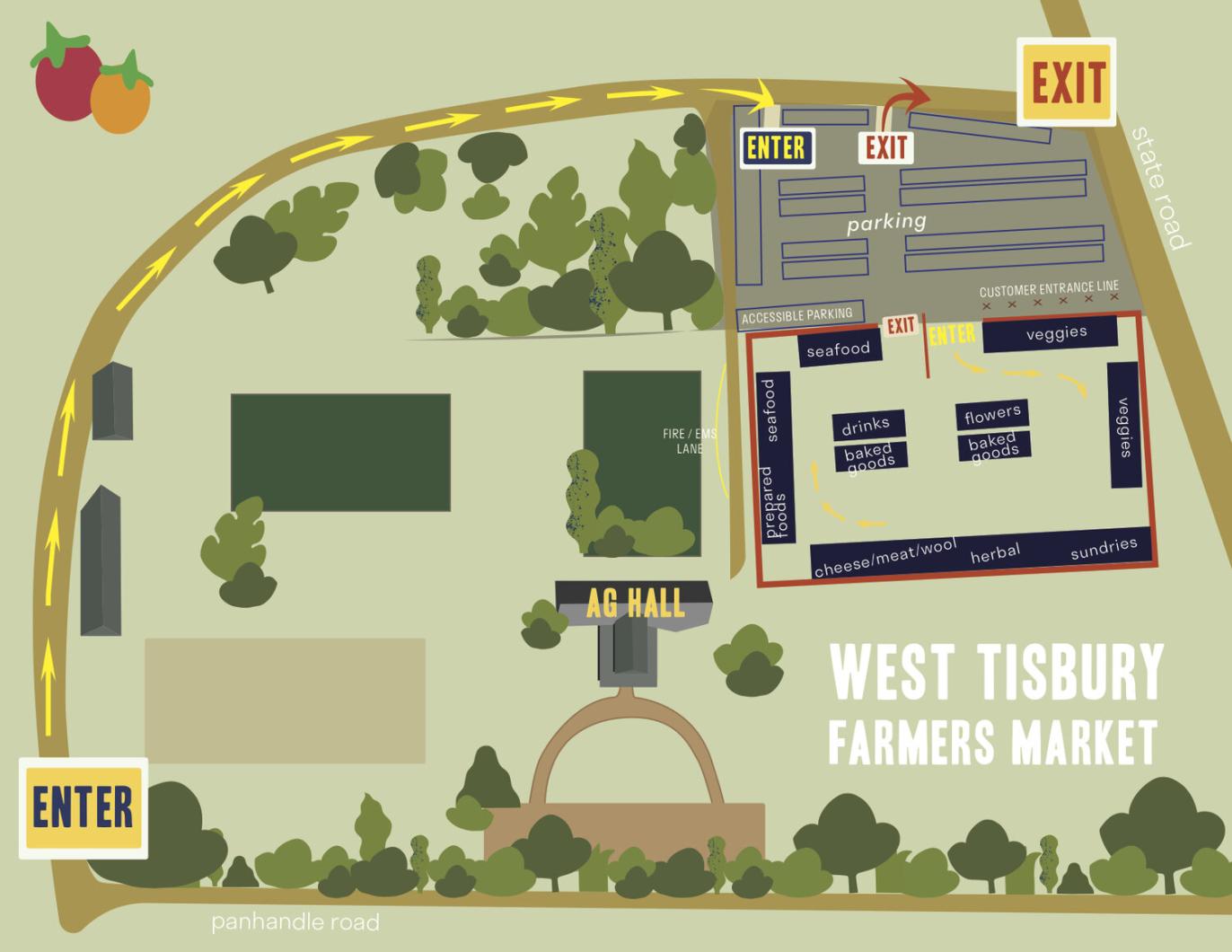 There's a lot more food news in the Vineyard Gazette this week. Read about all the new options for ordering takeout from restaurants.
Check and see what's open and what's closed.
Then find out how restaurants are now opening up for outdoor dining and how downtown Edgartown plans to expand outdoor dining.
On Instagram, find out how local farms like @thegreybarnandfarm and @beetlebung_farm are donating some of their proceeds to organizations working to solve racial inequalities.
And we'll see you on Instagram @cookthevineyard.