Every morning now, I paddle across the back deck in my slippers and up the hill to my little vegetable garden. I open the gate and head to the strawberry patch and stare. A few weeks ago the first white strawberry flowers appeared, then funny chartreuse nubs covered in tiny green seeds. Now there are dozens of recognizable strawberries beginning to ripen. And frankly, I'm gleeful.
Ordinarily I look to the garden for hope, but this year, this week, it is essential.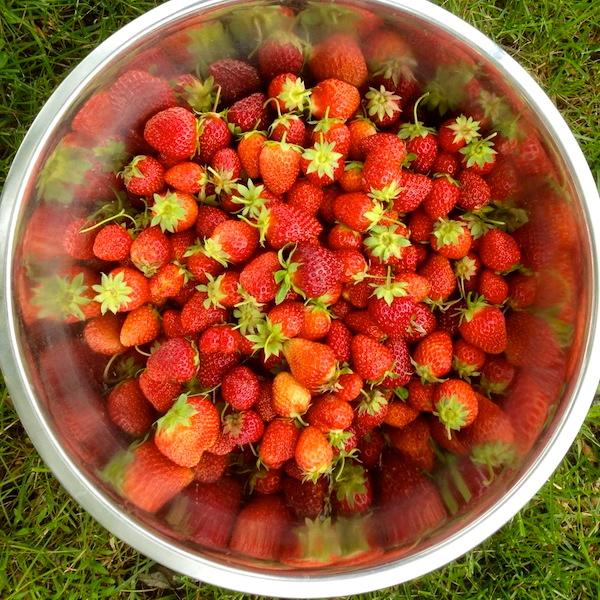 So you'll have to bear with me as I get a little ahead of myself again. I realize we are still a few weeks away from an abundance of ripe local berries, but it is June, and we badly need something cheery.
I've tried to be patient, but I wrote about strawberries for Martha's Vineyard magazine two months ago (The Comfort of Strawberries). I'm used to magazine production schedules — during my years at Fine Cooking, we regularly developed (and ate) an entire Thanksgiving menu in June. So at least this deadline schedule is saner that that. But I've been looking forward to sharing my strawberry muffin and strawberry dessert salad recipes with you for weeks.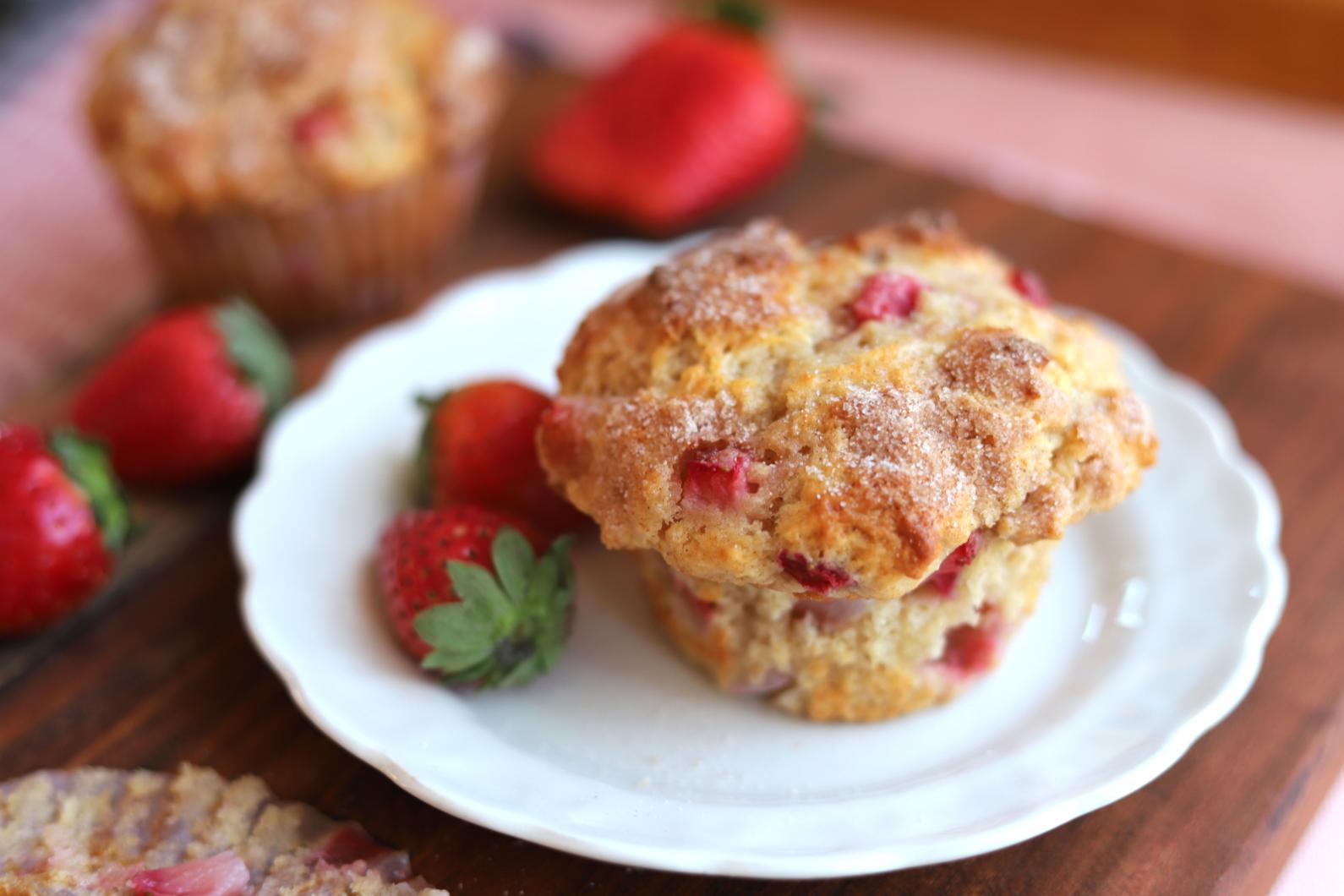 Then something even better happened: Abby Dodge sent us her strawberry shortcake recipe. This is a recipe I dream about all year long. I knew I should get it into your hands quickly.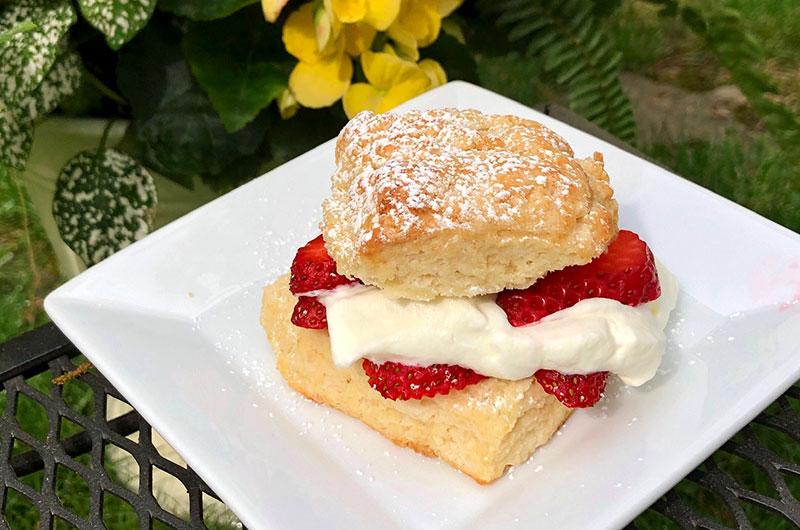 Here's why: Abby's shortcake biscuits are tender, delicious, and incredibly versatile. Like a good pie dough, you want to have a biscuit like this in your repertoire. You can vary the biscuit by adding zest or chopped chocolate or crystallized ginger if you like. And you can replace the strawberries with any fruit as summer goes along. And then there's that mascarpone-whipped cream, stable enough to keep in the fridge for hours. Great for making ahead.
I honestly think that strawberries and cream are one of the best culinary combinations on earth. That's why I garnish a simple dish of berries, tossed in a maple-balsamic-vanilla dressing, with crème fraiche or sour cream. Topped with fresh mint and a few pistachios, Maple-Balsamic Strawberries with Crème Fraiche is a simple summer dessert.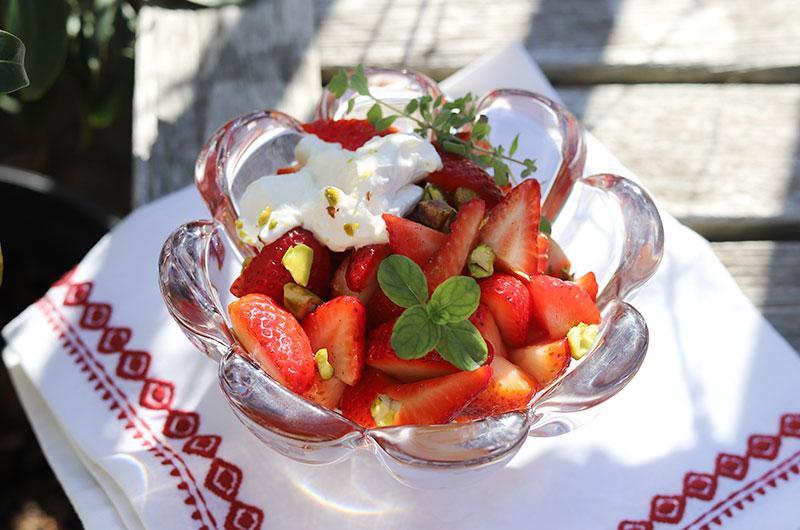 Of course the best argument for strawberries and cream is strawberry ice cream, which I make every summer with the same recipe I use for black raspberry ice cream.
Then there's the famous and fabulous Eton Mess, which adds crushed meringues to the strawberries and cream combo (much to its benefit, in my opinion).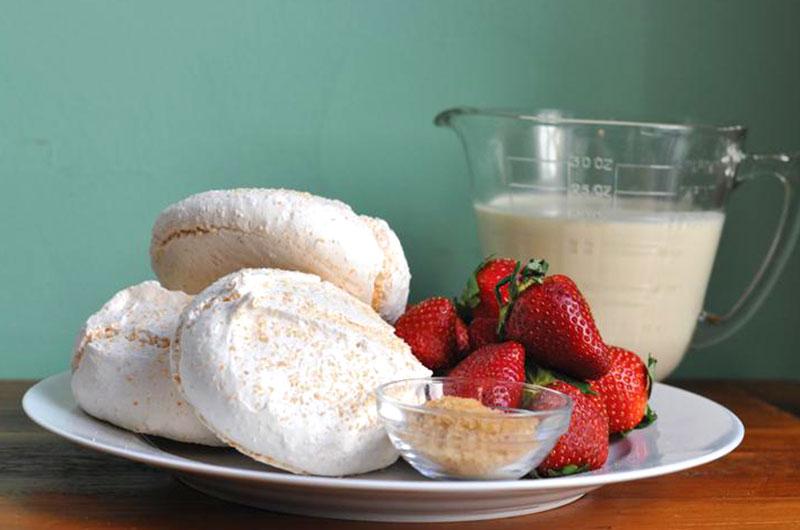 You could also make something as simple as a strawberry-cardamom lassi for work lunch one day. Why not?
The idea of cooking strawberries never appealed to me all that much until I tried roasting them. Turns out that's an easy and tasty way to make strawberry syrup — for strawberry sundaes, of course. Once I realized I liked the caramel-y flavor of cooked strawberries, I snuck them into a crisp, a rustic tart, and my favorite muffin recipe.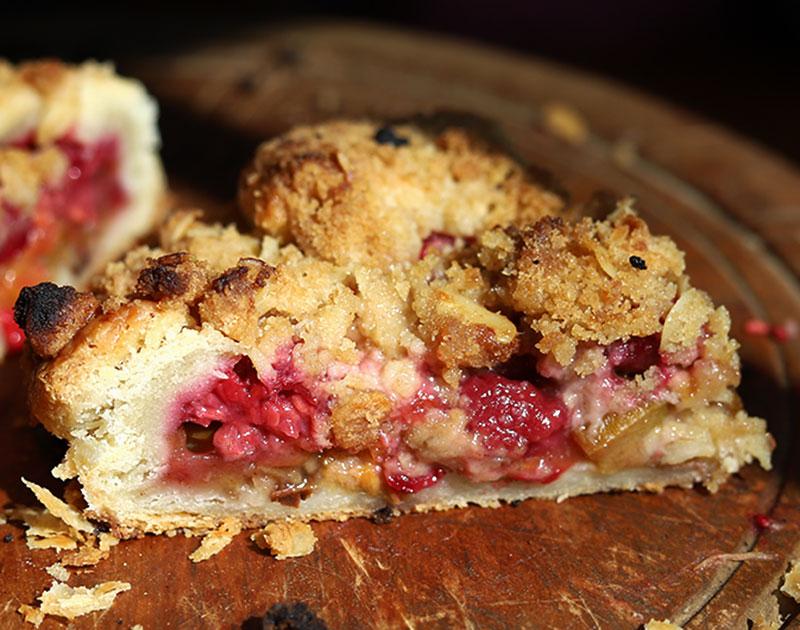 I used some form of ginger in each of those recipes. Strawberries love ginger. So do I.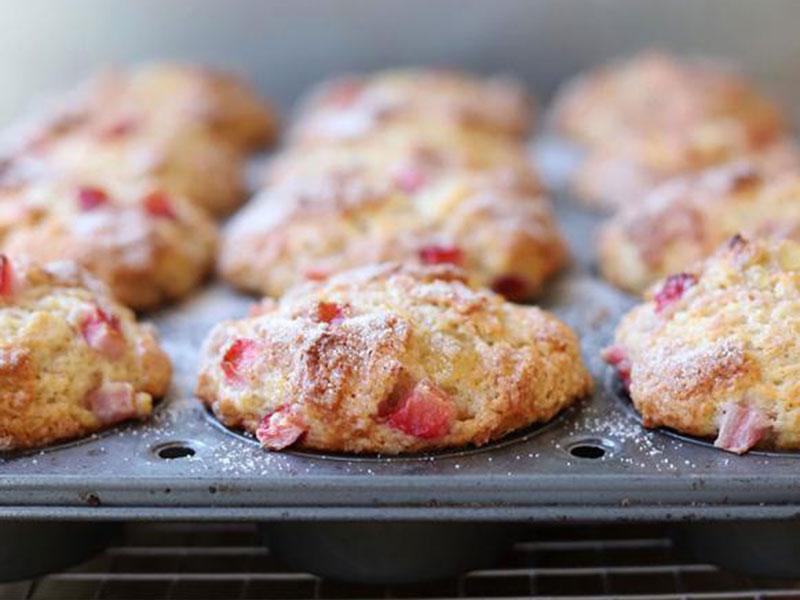 Here's hoping the world looks a little rosier next week. In the meantime, see you on Instagram!
P.S. It's not too late to plant some strawberries.