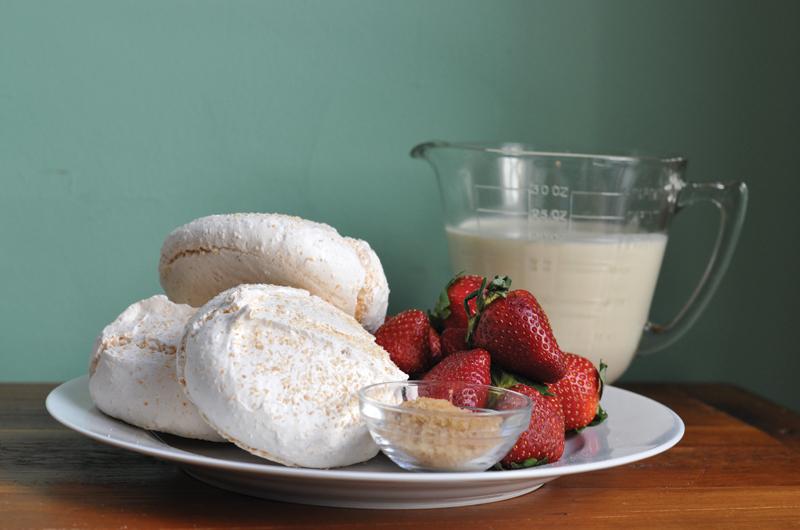 Serves 6
1 quart strawberries, hulls removed and larger berries halved or quartered
1 to 2 tablespoons brown sugar
1 pint of the heaviest, yellowest cream you can find
12 to 15 small (2-inch) ready-made meringues
1. Toss berries with 1 to 2 tablespoons brown sugar, depending on berries' natural sweetness. Macerate for at least 30 minutes.
2. Crush sugared strawberries lightly and randomly with a fork. The idea is to release some juices, but also leave a variety of texture.
3. Whip cream into soft peaks.
4. Break up meringues into bite-sized chunks.
5. Carefully fold meringue pieces and strawberries into whipped cream. Don't over mix: you want a marbled effect. Serve soon . . . or as long as it takes to get to the beach.
This recipe was originally published with the article, Berries of the Heart.