People! It's strawberry shortcake season! It's been a complicated winter and I, for one, am more than ready for warmer temps, bright blue skies, and all the fresh fruit I can get my hands on. Who's with me?
I'm excited to be baking together with you again here at Cook the Vineyard. For this installment of Baking Together, we're making one of my favorite summer classics — shortcakes, with strawberries of course, though you are welcome to use this recipe all summer with whatever ripe and wonderful fruit you find at the farm stand or the grocery. The buttery biscuit is a winner.
You can also change the flavor profile of the biscuits to suit your taste buds. As always, I've offered up a few suggestions (including zest, nuts, and crystallized ginger) to help inspire your creativity.
As an added bonus, I've included my recipe for a stabilized whipped cream that you can make and refrigerate for up to one day before serving. Mascarpone (the not-so-secret ingredient) makes this whipped cream a lifesaver for those of us who like to make things ahead of time.
Serving the strawberry shortcakes needs little explanation: Just split and stack with whipped cream and berries. Or for fun you can deconstruct and serve trifle-style with shortcake crumbles, berries, and whipped cream in a glass. I also love the biscuits toasted and smeared with jam.

I hope you have some fun with these shortcakes and I hope they grace your summertime tables often through the coming months. I can't imagine a better way to cap off your day on the Vineyard or wherever you find yourself.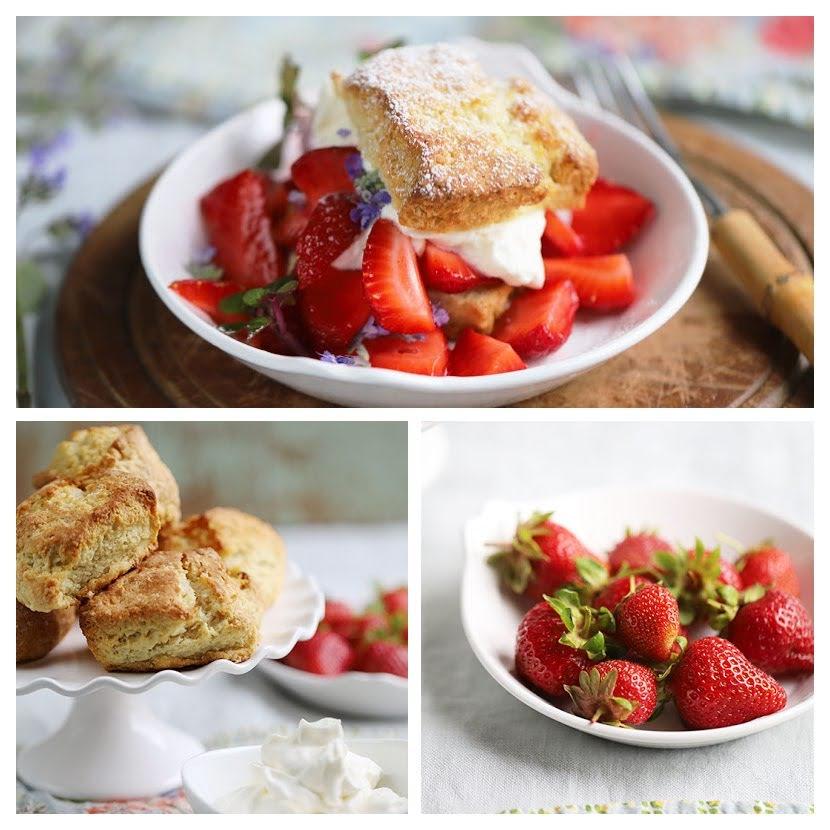 Once you've made the recipe, be sure and leave us a note in the comments section under the recipe. Let us know how you served them or what variations you've tried. Tell us if you did anything differently with the biscuits, the whipped cream, or the fruit. Did you try any of the variations? Did you top the assembled shortcakes with a drizzle of chocolate sauce? We're looking forward to hearing from you.
And if you're new to our Baking Together column, be sure to check out our other recipes: One Bowl Vanilla Cupcakes with Milk Chocolate Frosting; Pumpkin Cream Cheese Tart with Crushed Pretzel Crust, Butter Pecan Slice-and-Bake Cookies, Lemon Rosemary Parmesan Scones, Pie Plate Chocolate Chippers, and Cream Cheese Pound Cake.
Keep in touch, enjoy the warming temperatures and bake on!