A flank steak at the grocery store, mini sweet peppers at the farmers' market, and herbs from my backyard inspired a lovely meal this weekend: Grilled Chimichurri Flank Steak with Grill-Roasted Lunchbox Peppers and Onions Agrodolce. I haven't bought flank steak in eons because it got so expensive, but for some reason the price has mysteriously come down a bit. I saw a nice small one (1 ¼ pounds) and nabbed it.
During my farmers' market foray (I ventured back knowing the crowds would have thinned a bit), I spied the colorful and adorable Lunchbox peppers at North Tabor Farm and more mini sweet peppers in beautiful shades of purple, green, yellow, gold and red at Beetlebung Farm.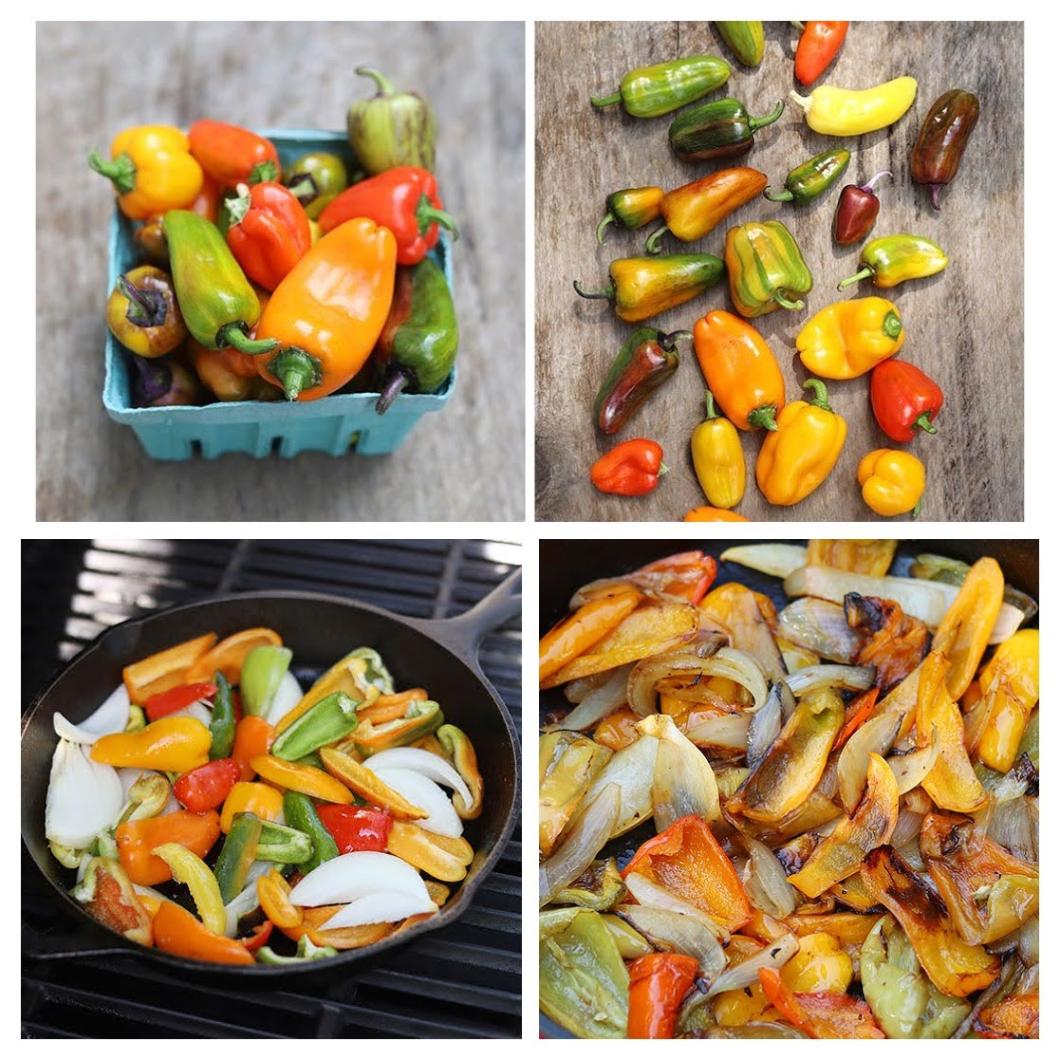 I admit I am a sucker for mini vegetables, but it's not just their looks I admire. I think these smaller peppers are both easier to prep (fewer seeds) and pleasantly less fleshy than their bigger kin. Along with onions from my garden (one of the few success stories of this hot summer), the peppers went into a cast-iron skillet on the grill and cooked until caramelized.
I added garlic, balsamic vinegar and a bit of maple syrup for a sweet/sour lift. Anything agrodolce is fair game for Italian antipasto (I made lots of this stuff years ago when I worked at Al Forno restaurant in Providence, R.I.), but this combination — Grill-Roasted Lunchbox Peppers and Onions Agrodolce — makes a great side dish for grilled meat, too.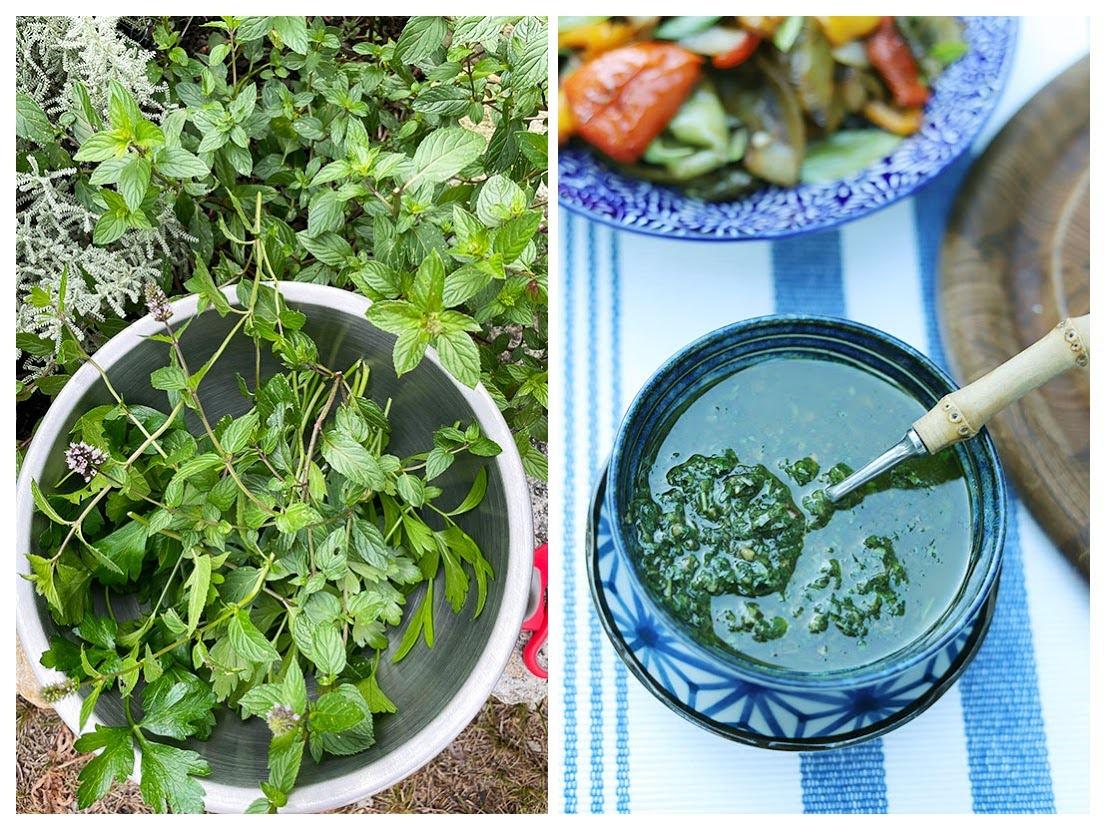 To add flavor to the flank steak, I decided to raid the herb garden for parsley and mint (I have way too much!) and make chimichurri, that spoonable garlicky Argentine sauce. I divided the batch and used half as a sort of marinade/wet rub for the steak and reserved the other half for serving over the grilled meat. Very easy and delicious.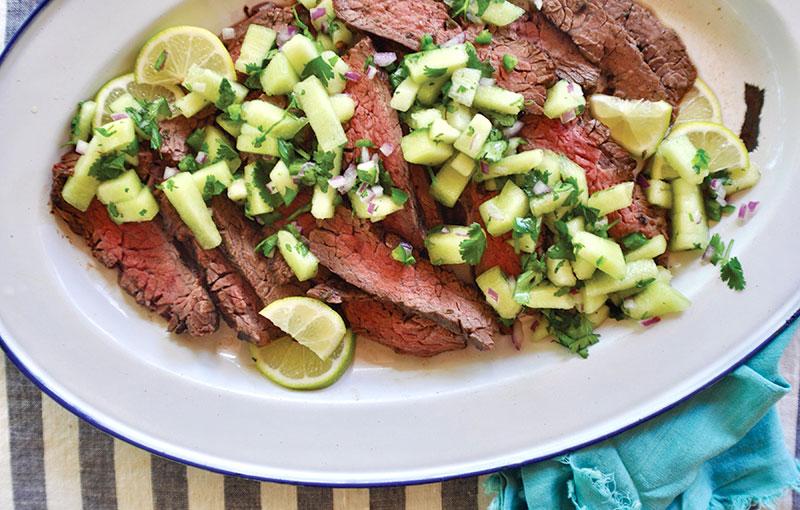 If flank steak isn't floating your boat, how about skirt steak (Grilled Skirt Steak with Honeydew Salsa) or sirloin tips (Sirloin Tip Steak with Summer Tomato-Fresh Corn Dressing, Feta and Arugula – you knew I couldn't get through a newsletter without mentioning corn!)?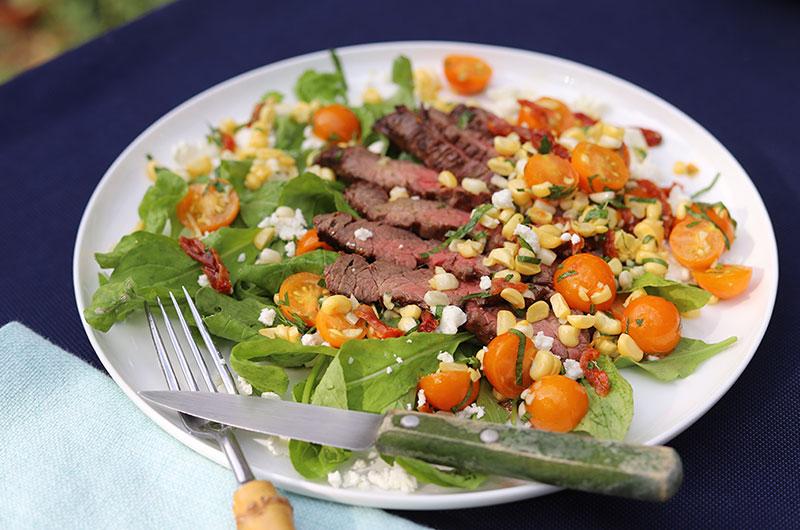 Or strip steak (Summer Greens Salad with Grilled Steak, Shallots and Blue Cheese)?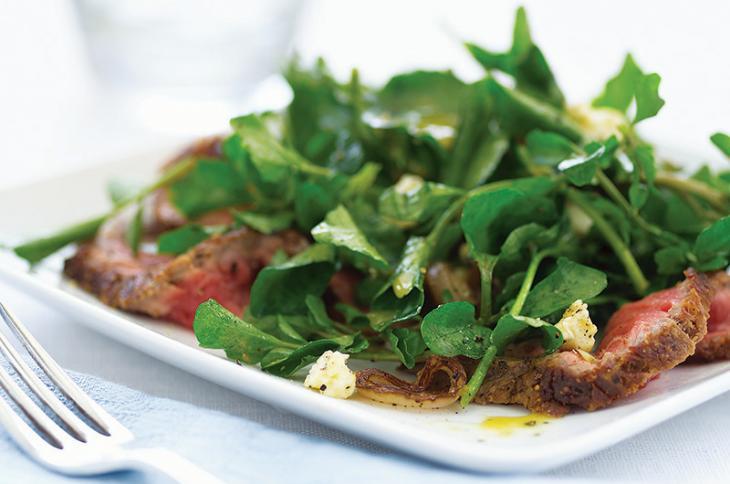 I understand if neither steak nor the grill is calling your name this week. In that case, I think you should make Crispy Sheet Pan Chicken with Baby Potatoes, Cherry Tomatoes, and Smoked Paprika for supper one night.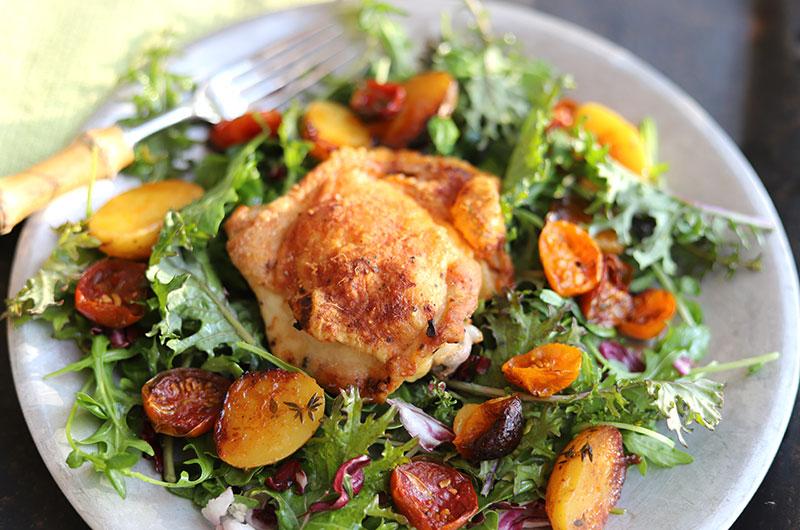 And if you're gathering family or friends for a Labor Day, end-of-summer fête this weekend, you might want to make a version of the Flexible Vineyard Seafood Soup-Stew, a nod to Cioppino and Bouillabaisse.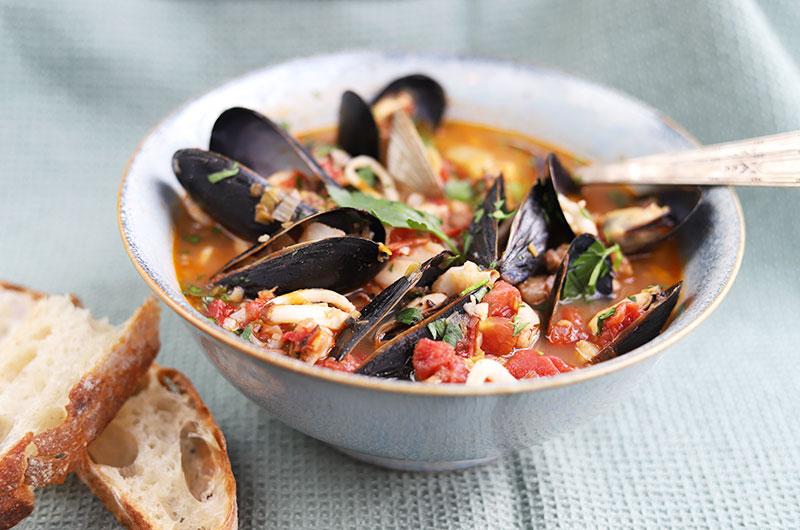 If those friends and family are houseguests, why not make a Streusel-Topped Ginger Coffee Cake. Abby Dodge's recipe calls for pears, but she suggests that blueberries or raspberries can easily be subbed for the pears. I'm in.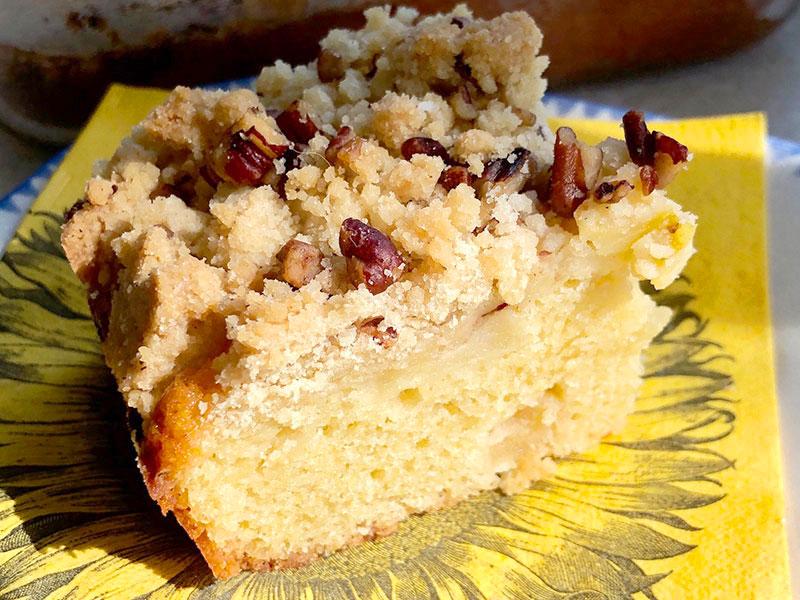 See you in September! Be sure to follow us on Instagram @cookthevineyard if you haven't already.
---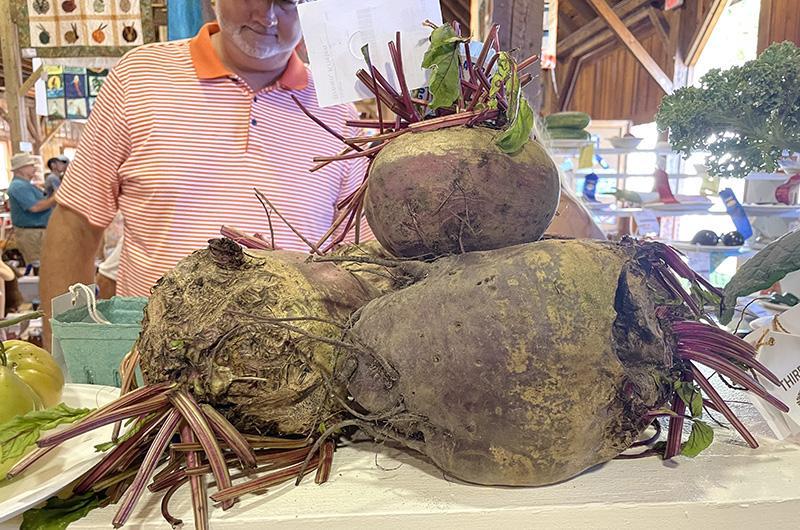 A tale of big beets, pig escapees, and fun fiber facts.
---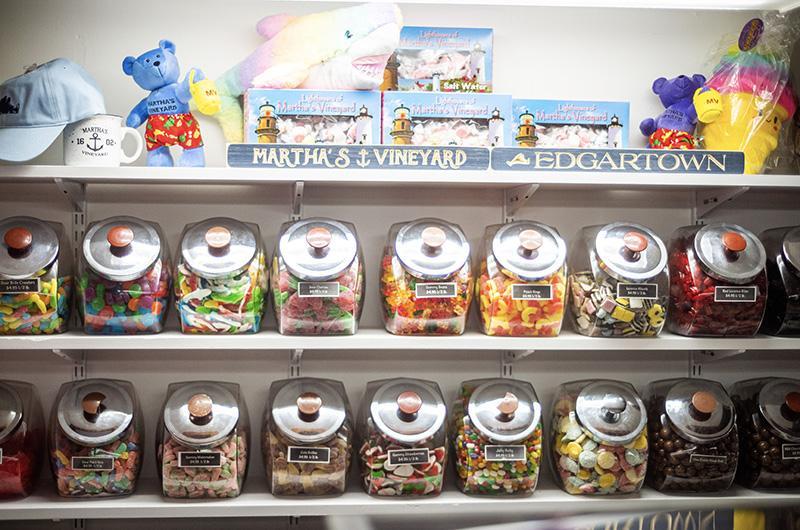 With things ever so slightly quieter on the Island (but everything still open), now is the time to get that ice cream cone or lobster roll, take advantage of shop sales, and get a reservation at your favorite Island restaurant. For a complete list of what's open, including hours, websites, and contact numbers, visit What's Open on Martha's Vineyard.