I'm excited about the upcoming celebration of Juneteenth on the Island this weekend. A fascinating program of speakers, films, music, and food (a Gospel brunch!), Juneteenth Jubilee will also, in part, put a spotlight on the maritime aspect of the Underground Railroad, including the stories of enslaved people who were known to make their way to freedom via the Vineyard. (Freedom by Sea is at 10 a.m. on Saturday at the MV Museum.) While the Juneteenth Jubilee winds up on Sunday with A Taste of Juneteenth at the P.A. Club, I know there will be potlucks and gatherings all weekend.
If you're celebrating, you'll want to raise a glass of A More Perfect Punch, Kwame Wallace's delicious strawberry-rhubarb, hibiscus tea, ginger beer, lemon and bourbon cocktail. Kwame, who has been crafting signature cocktails since his first bartending job at Atria 15 years ago, chose the name for his drink as a nod to the idea that celebrating Black independence as a national holiday is a small step towards becoming a more perfect union. Red drinks, harking back to hibiscus and kola nut brews in Africa, are essential on Juneteenth. This particularly delicious version also makes a tasty non-alcoholic drink when the base is combined with sparkling water.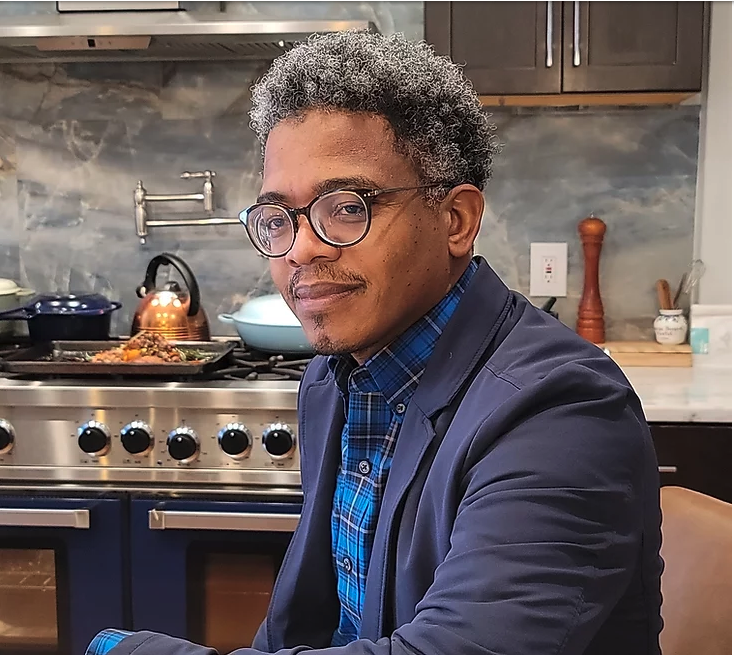 This week I also caught up with Chef Ismail Samad (above), who is artist-in-residence this summer at Inkwell Haven properties in Oak Bluffs and is busy working on two passion projects (one is Nubian Markets in Boston, the other Loiter in East Cleveland, Ohio) around food access and equity. He'll be speaking at the Tabernacle on Saturday for the Juneteenth Jubilee Creative Festival and cooking special meals over the weekend.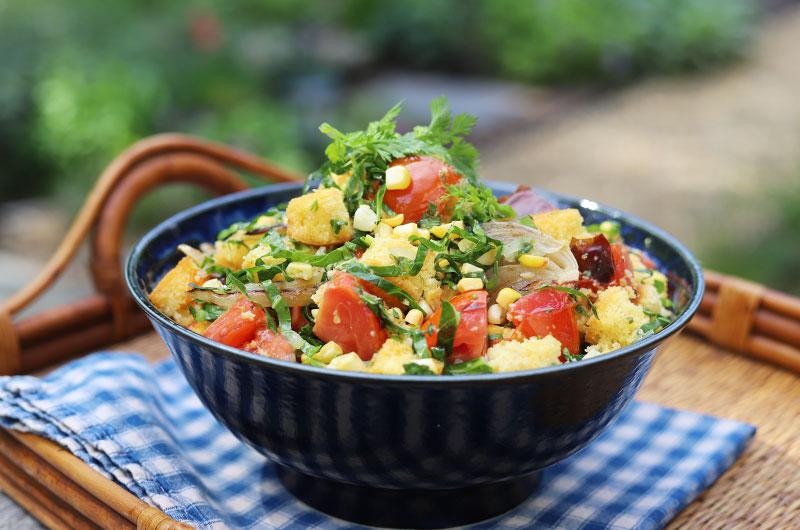 I asked him for a recipe we could take to a Juneteenth potluck and he shared something he's planning to make this weekend. It's a clever update of a tomato-bread salad using toasted cornbread, slivered collard greens, charred tomatoes and Vidalia onions, corn and a terrific summery dressing with lime, honey, and a hint of habanero. The salad takes a bit of prep time but can be done ahead (assemble just before you leave the house for that party), and the results are absolutely worth it. We ate every bit of this Tomato, Sweet Corn, Collard Green and Cornbread Salad with Lime-Honey-Habanero Vinaigrette after testing, and that vinaigrette is going straight into my summer repertoire. It would be lovely on grilled fish.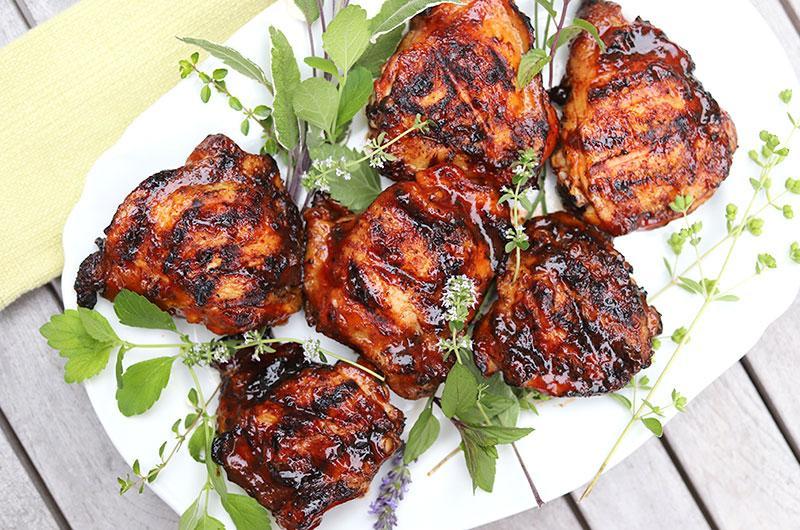 If you're looking for other ways to fill in around the Barbecued Chicken (or even easier, grilled boneless country-style pork ribs with that same Barbecue Spice Rub and Simple Barbecue Sauce), consider Green and White Bean Herb Salad with Fennel, Lemon, and Corn or Cucumber Salad with Honey-Lime-Yogurt Dressing.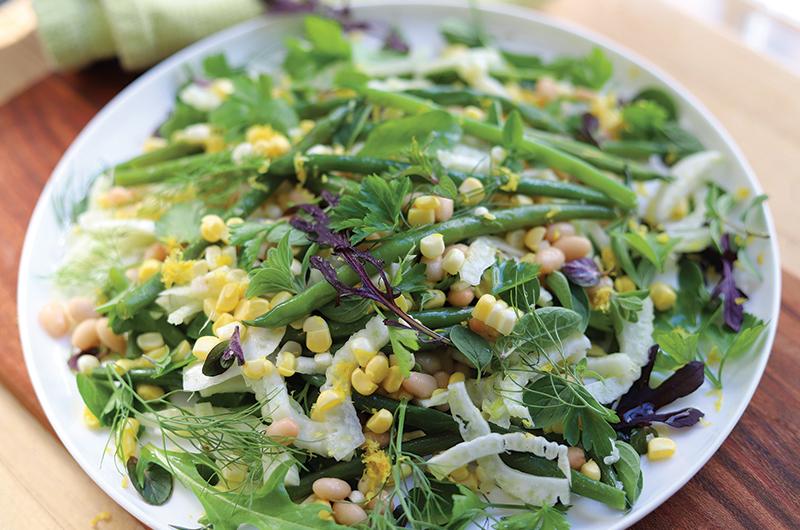 You can't go wrong with Potato Salad with Farm Eggs, Celery, and Creme Fraiche Dressing either.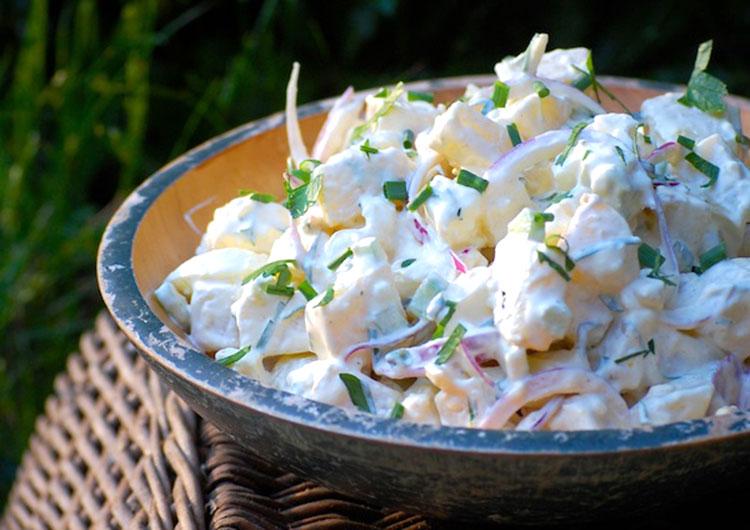 For dessert, Red Velvet Cake with Vanilla Cream Cheese Frosting should be on the table!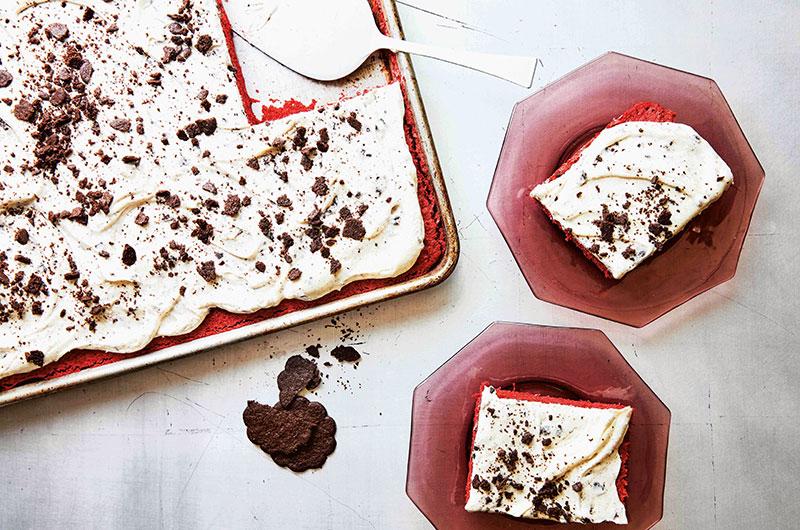 More desserts! How about these Lemony Blueberry Bars with Chunky Almond Crumble or Cream Cheese Pound Cake with (you guessed it) more of those fresh Island strawberries?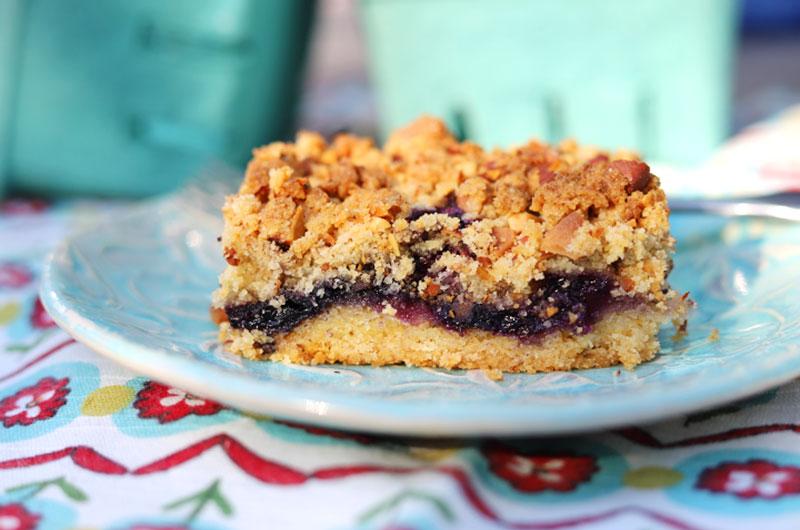 Or you could go with something cool and easy and make Frozen Berry Pops ahead.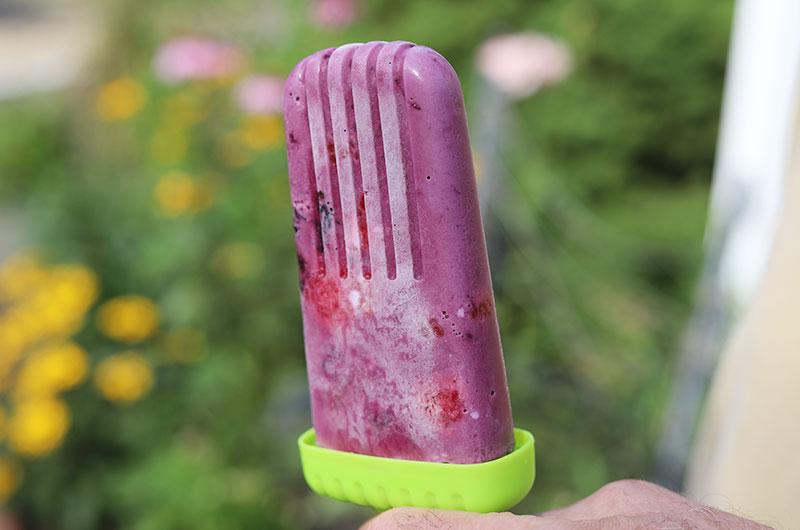 So many great ways to celebrate this weekend. We'll share highlights on Instagram @cookthevineyard. Cheers!
---
What's Open on the VIneyard
FISH ON
• Larsen's Fish Market in Menemsha reopened on Saturday after a winter building project and will be open 9 a.m. to 7 p.m. daily.
PARTY SEASON
• Tonight from 6 p.m. to 10 p.m. is the annual Best of the Vineyard Party sponsored by Martha's Vineyard magazine, and festivities at Farm Neck Golf Club will include the Clambulance raw bar. Tomorrow night is the Vineyard Preservation Trust's annual Taste of the Vineyard Gourmet Stroll.

CLASSY
• Jenny DeVivo teaches Teens Can Cook! at The FARM Institute on Saturday at 1 p.m.
TASTING
• The Martha's Vineyard branch of the NAACP presents the first annual Taste of Juneteenth on Sunday at the Portuguese-American Club from 6 p.m. to 9 p.m. Buy tickets ahead.
REMINDER
• The first Wednesday West Tisbury Farmers' Market is this morning from 9 a.m. to noon. Here's a handy map to locate your favorite vendor.