The universe answered my asparagus prayers, and my friend Heidi Feldman of MV Sea Salt arrived at my back door Saturday morning with a bouquet of freshly harvested stalks and a dozen eggs from her chickens. After a quick catch-up in the garden, both of us clutching our jackets in the blustery chill of this crazy May weather, I gave Heidi some pea plants and radicchio seedlings in return and waved good-bye.
Inside, I unwrapped the asparagus stalks and put them in a glass of water, which will keep them hydrated for days. (Even better — pop the glass in the fridge and cover with a plastic bag.) It reminded me to pass that tip along to you as we look for ways to cut food waste and solve other food-related climate dilemmas this week. Cook the Vineyard is participating in MV Climate Action Week, and tomorrow night at 5:30 p.m. you can join me and Jenny Devivo for Tips and Techniques for Climate Friendly Cooking at The Farm Institute. (There's still time to sign up here. I'm sorry there's no virtual option this time.)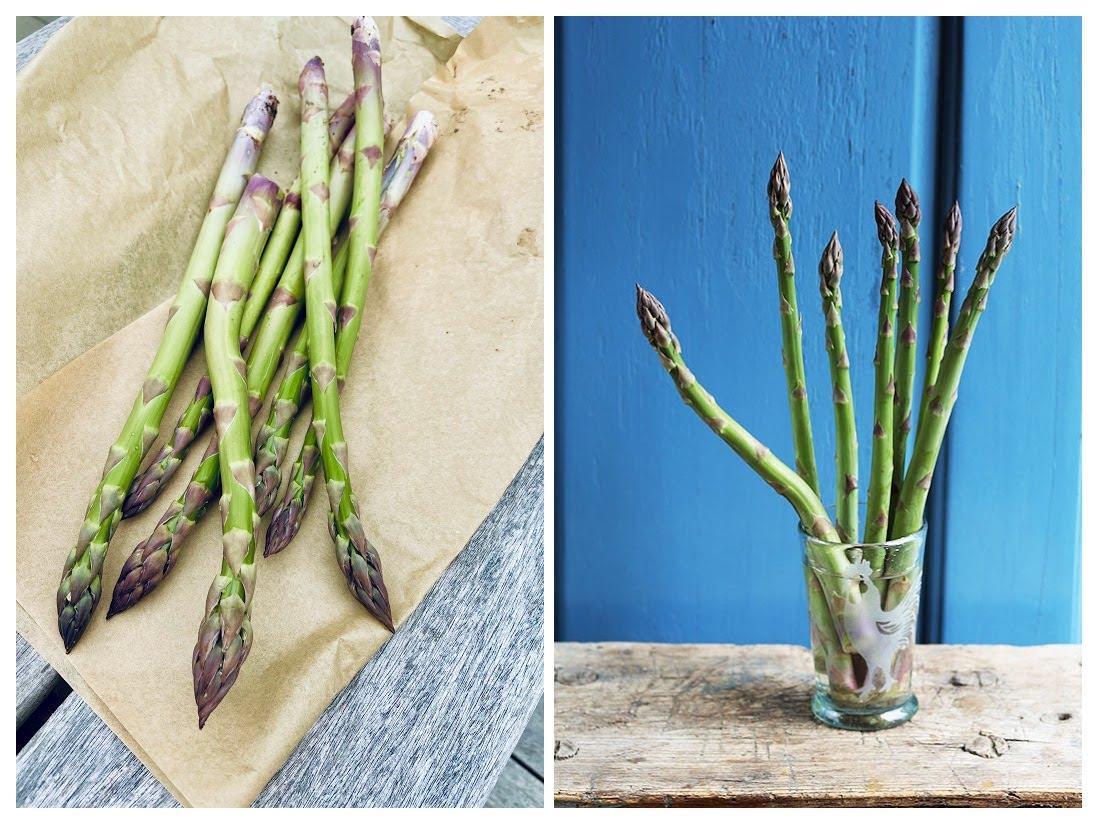 Preparing for the class reminded me that we do some things pretty well on this Island (Island-wide composting, growing some of our own food, bartering like Heidi and I often do), but it was a wake-up call for me personally about how much more I can do.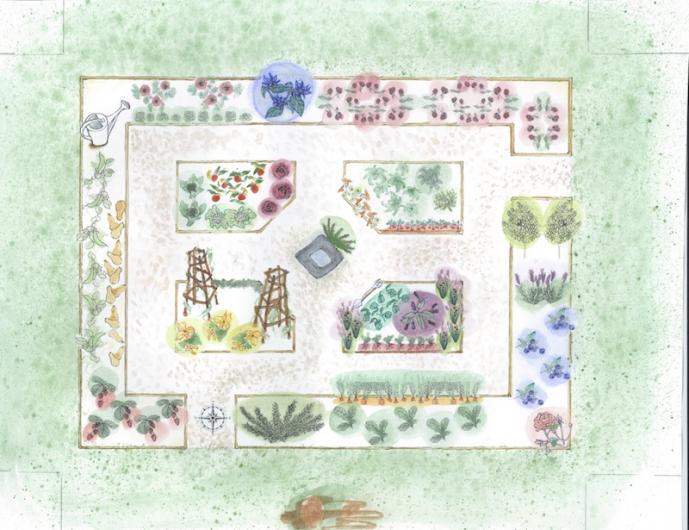 I learned that nearly 40 percent of the food grown in America is never eaten. And that the average household of four loses more than $120 each month to wasted food. All that wasted food in turn creates greenhouse gas emissions. I also learned that livestock account for about 14.5 percent of the world's greenhouse gases. Yikes.
While I've come up with practical tips to offer you, I've also realized that cutting back on food waste is truly a mind shift. It starts with letting go of following recipes rigorously. In fact, I think the most important advice I can offer you is this: Learn to improvise!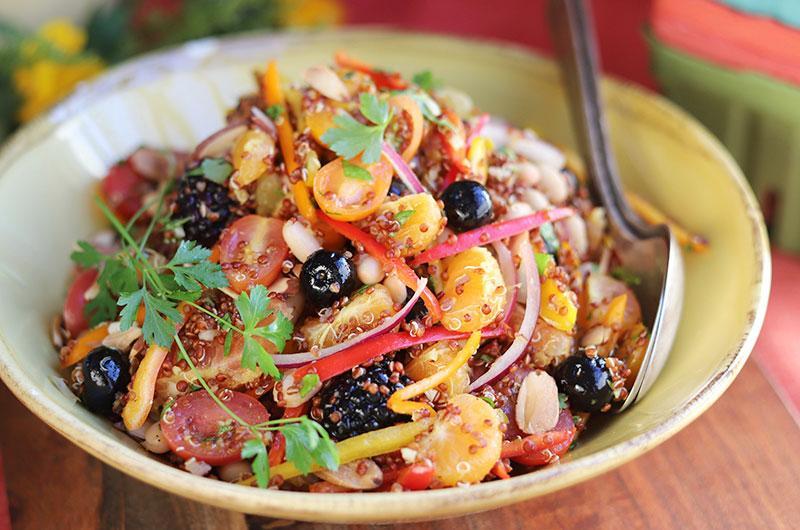 Use what you've got on hand. Know that if you don't have the exact ingredients that a recipe calls for, you don't have to rush out to buy them. Be creative; it will work out! At Fine Cooking magazine, we had a regular feature called "Create Your Own Recipe" that detailed a step-by-step technique, but gave you a variety of ingredients to choose from at every step. In that spirit, I've gathered some "template" recipes for you that are very flexible. This Colorful Quinoa and Fruit Salad with Tomatoes and White Beans is one good example. Make it with any kind of fruit, any kind of beans, your favorite herbs...even make it with a different grain!
Veggie Fried Rice (top photo) is another. I made it the other night with sliced broccoli and cauliflower stems, a few mushrooms, a couple of asparagus stalks, an onion, and some aging chives — things I wanted to use up. With ginger, garlic, overwintered mint from the garden, a little soy sauce and leftover brown rice, it was delicious.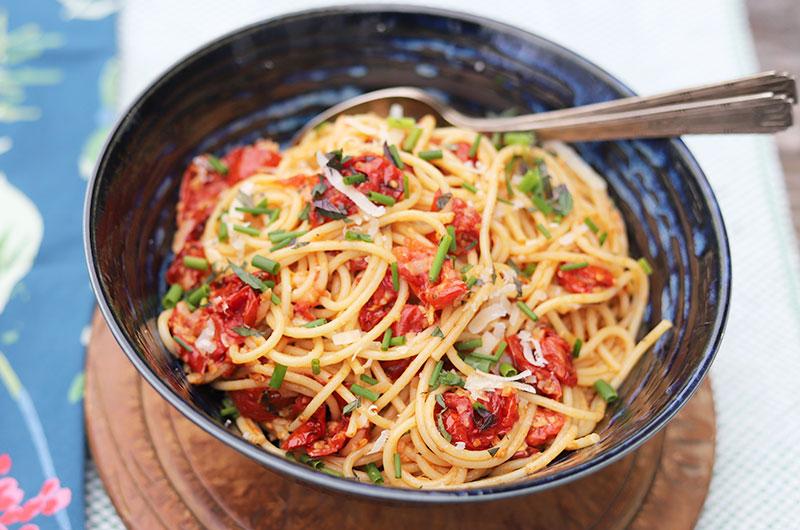 I also took advantage of those fresh eggs from Heidi and combined them with a bowl of leftover Spaghetti with Roasted Tomatoes and Spicy Garlic Oil to make a frittata, using my Double-Take Pasta Frittata "template" recipe as a guideline. Use any leftover pasta — or potatoes or cooked veggies for that matter — in this "recipe."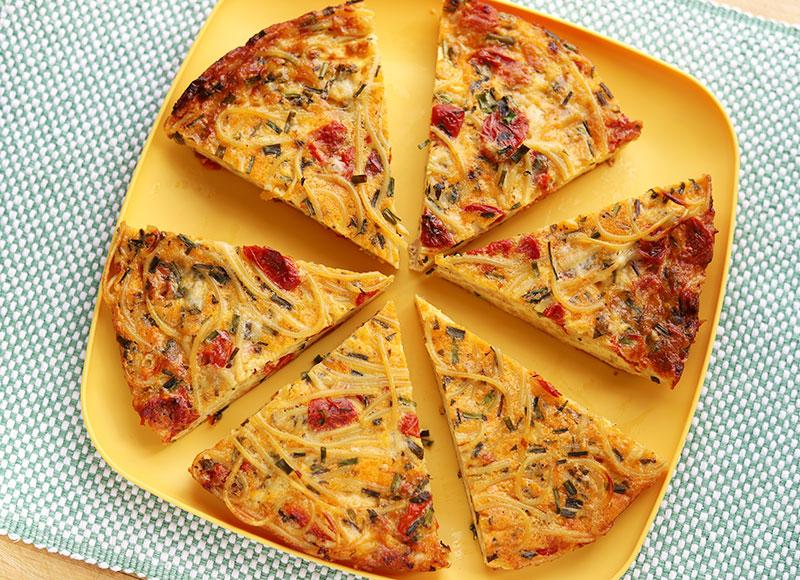 Other recipes that work well with substitutions include:
Using what you've got on hand before buying new ingredients (especially ones you may not use up) is a huge step towards cutting food waste.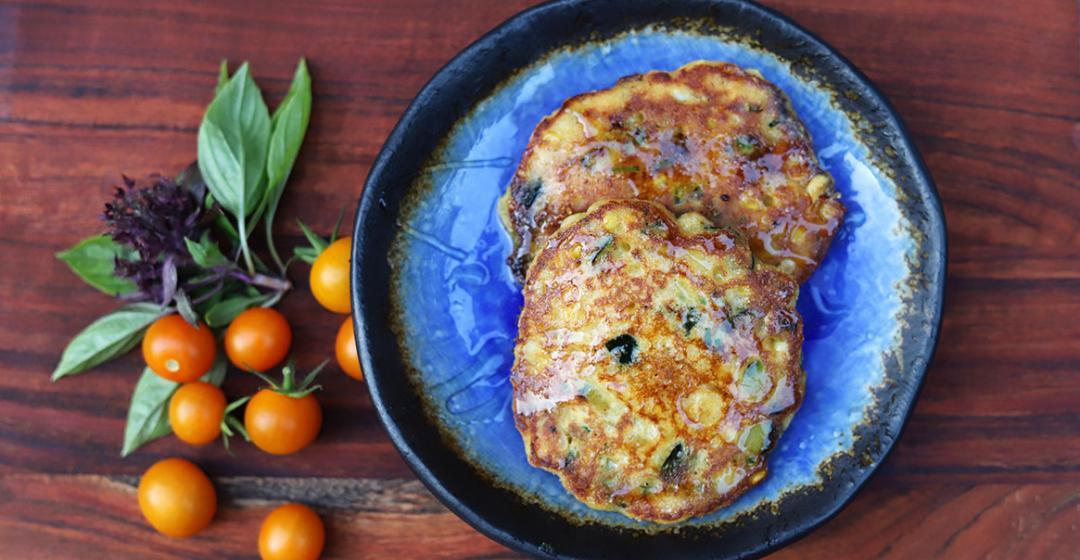 I've got lots more tips (with recipe suggestions) for you gathered together in one handy feature called Ten Tips for Climate-Friendly Cooking. Read it all when you can or dip in and out of it; I hope you'll find it to be a valuable resource. Here are a few teasers:
Together we'll begin moving in the right direction. We won't do everything perfectly. We'll start simply. But we'll make it happen.
I'm looking forward to seeing some of you tomorrow and all of you on Instagram @cookthevineyard.
---
P.S. Here are two excellent articles for further reading:
Wirecutter's 7 Strategies for Wasting Less Food
Your Questions About Food and Climate Change, Answered (A graphic feature from The New York Times)