My friend Steve asked me if we could include more chickpea recipes in Cook the Vineyard. (He's trying to eat healthier, less meat.) I had to laugh because we actually have quite a few chickpea recipes on Cook, and generally speaking, my friends and family ask me not to go too crazy with the chickpeas — because I fell head over heels for these legumes when I wrote my last cookbook, Simple Green Suppers. Once I discovered you could roast or sauté them – making them crispy and almost caramelized (sigh!) – I was smitten. (And so were a few other naysayers I know. Ahem.)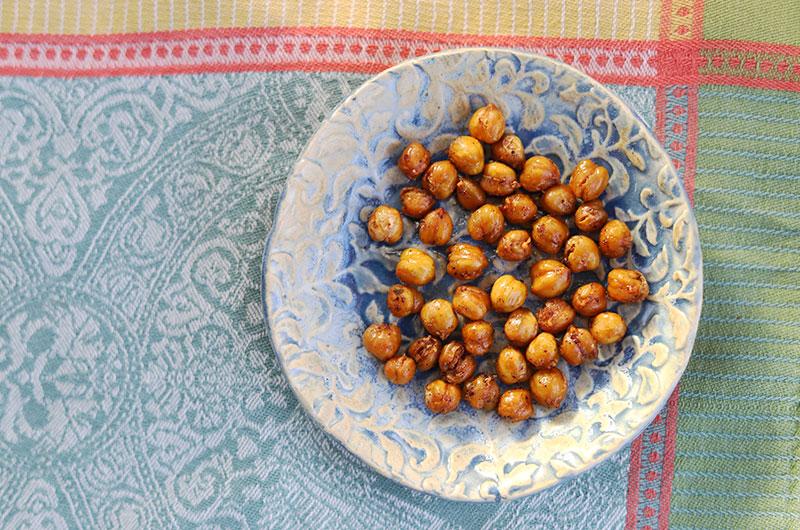 Who knew a legume could be crispy? I'm telling you, it's all about the texture. Spiced Crispy Roasted Chickpeas are a great snack, but an even better ingredient in winter salads like Endive & Radicchio Salad with Blood Oranges and Avocado. What's better than combining sautéed chickpeas with Crispy Smashed Potatoes to make New Potato, Greens, Garlic and Chickpea Crush?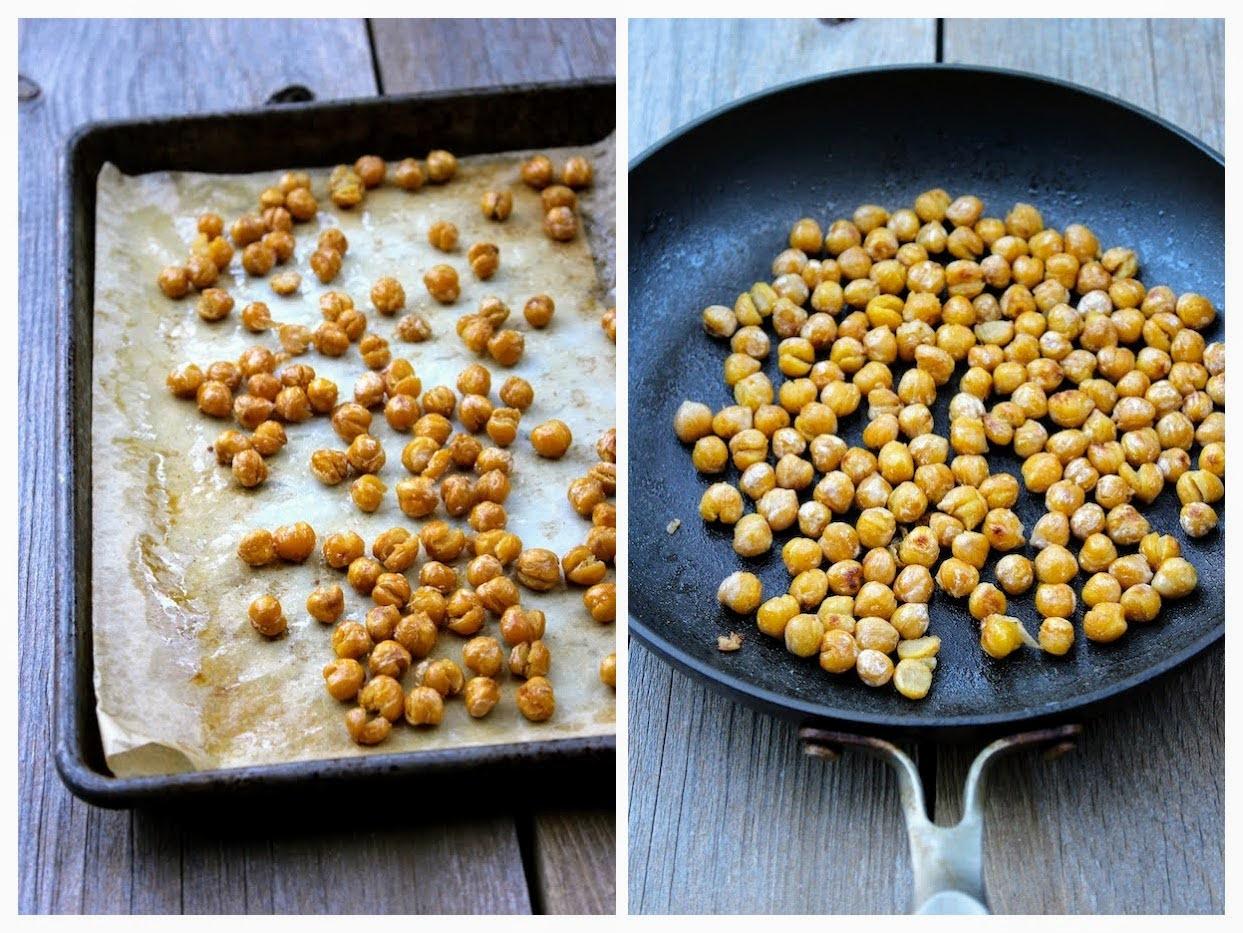 I'm okay if you just want to put your chickpeas into Cauliflower Coconut Curry, or Red Lentil Ful with Sumac-Roasted Cauliflower. Or make Quick Sunny Chickpeas with Yogurt Tahini Sauce. Or Lemony Chickpea Hummus for Warm Ciabatta Toasts!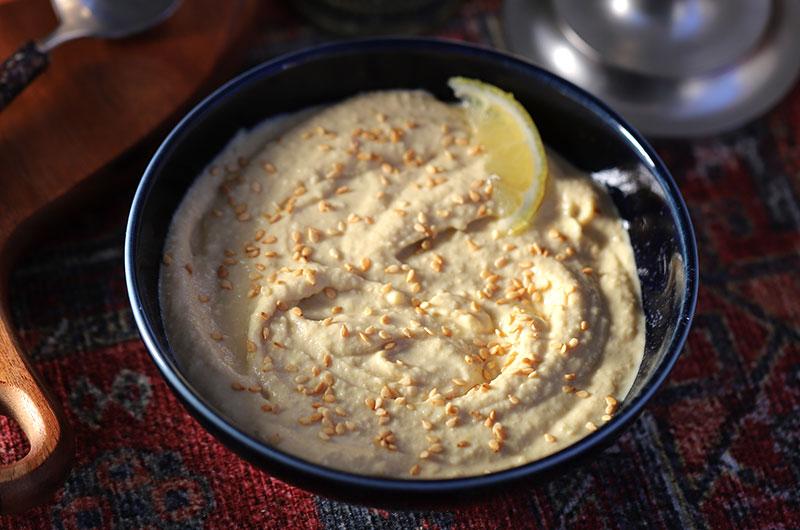 Chickpeas' two best friends are lemon and tahini. Lately I've been enjoying this Al'Ard Palestinian tahini I bought at Olive Branch Fair Trade in Vineyard Haven. If you're in town, stop in there (Wednesdays through Saturdays) and pick up some pomegranate molasses and Palestinian olive oil while you're at it.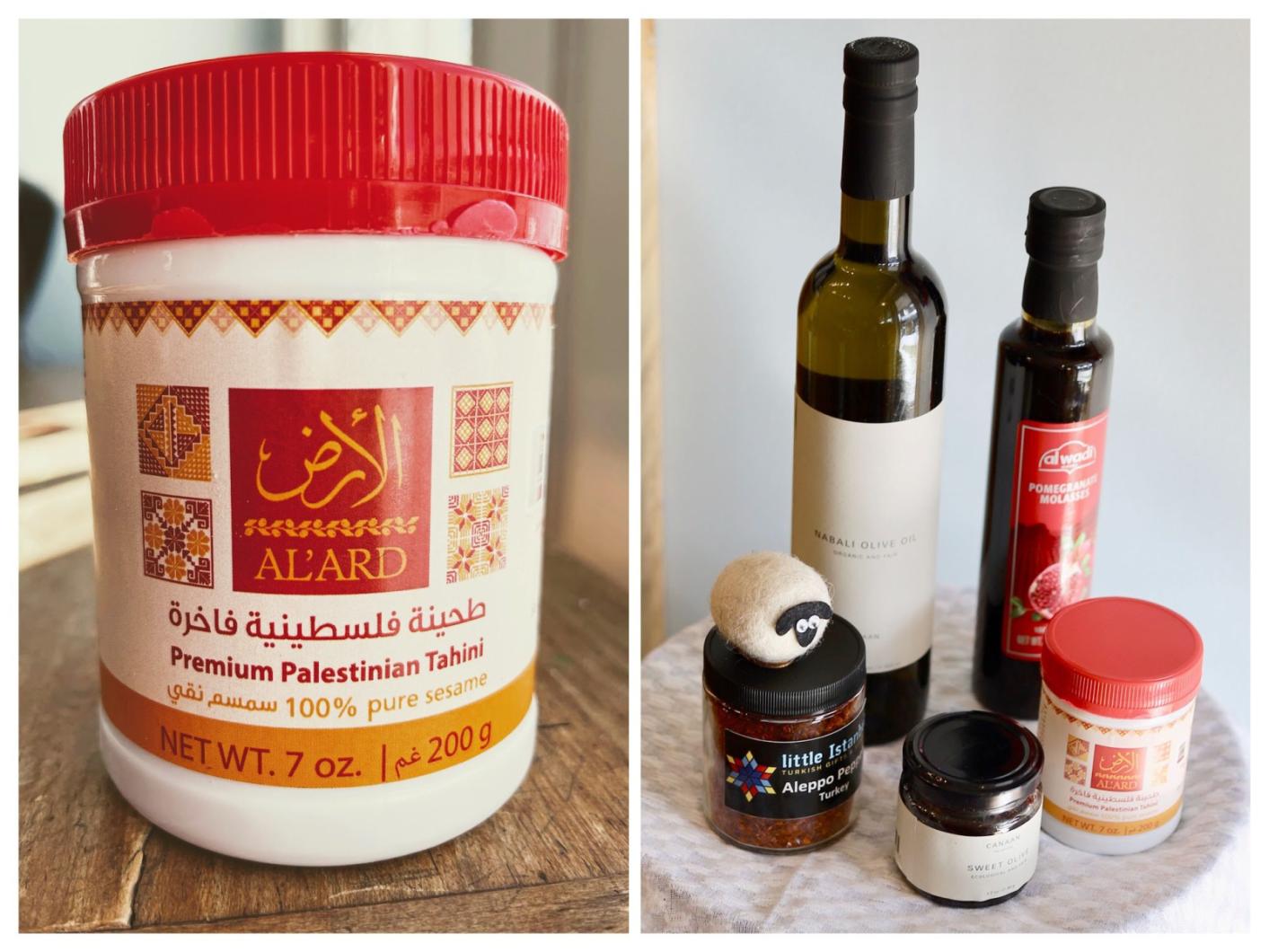 With your tahini you can make our favorite winter "house" salad, Crisp Salad-Slaw with Lemon-Tahini Vinaigrette. In desperation (local lettuce scarce, plastic boxes of greens wasteful and short-lived), I started stocking Iceberg lettuce (really), radicchio and cabbage, so that we could always rustle up some kind of nightly salad. To that I've been adding handfuls of arugula (also long-lasting), roasted peanuts and dried cranberries.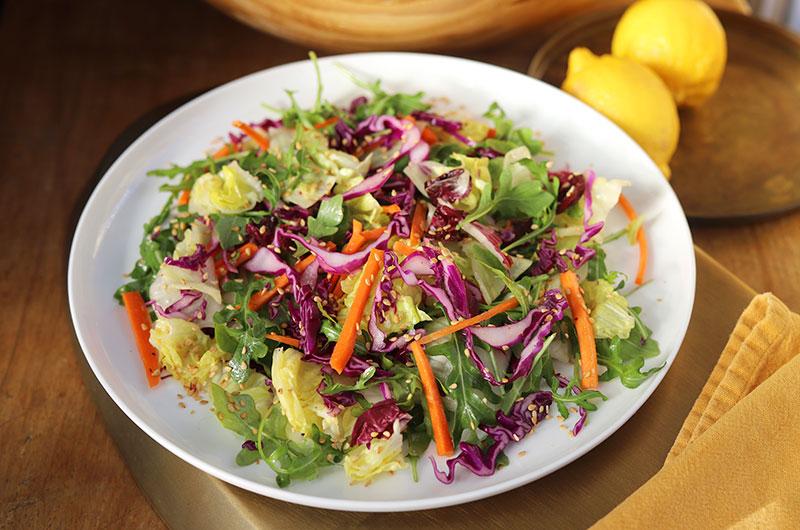 We dress this hybrid salad-slaw with a Lemon-Tahini Vinaigrette that's more robust than our summer house dressing, Farmhouse Vinaigrette, but lighter than our Double Lemon Tahini Dressing, which is great on heartier main-dish salads.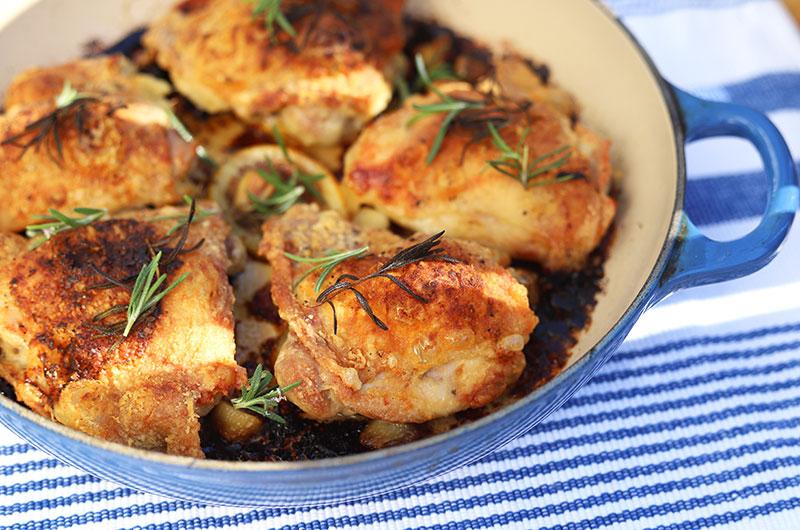 This crisp-crunchy salad would make a nice side for crispy chicken – take your pick of Crispy Roasted Chicken Thighs with Garlic, Lemon, and Rosemary OR Crispy Sheet Pan Chicken with Baby Potatoes, Cherry Tomatoes, and Smoked Paprika.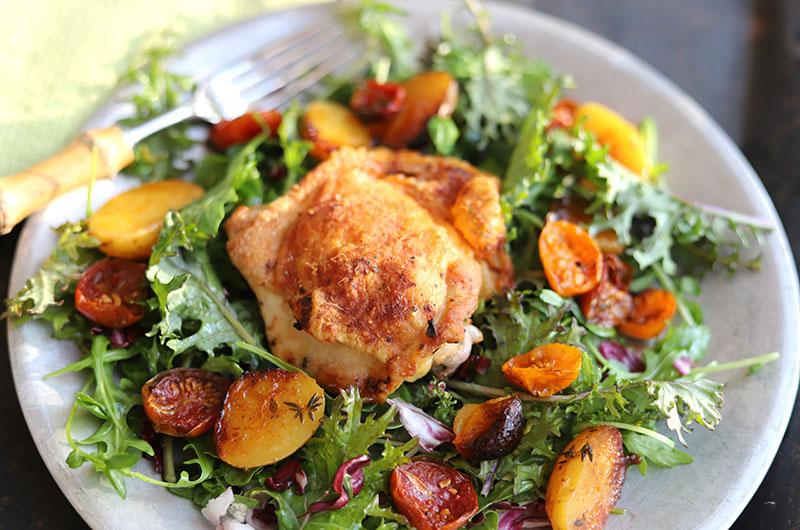 This weekend, why not make a batch of Judson's Crispy Granola?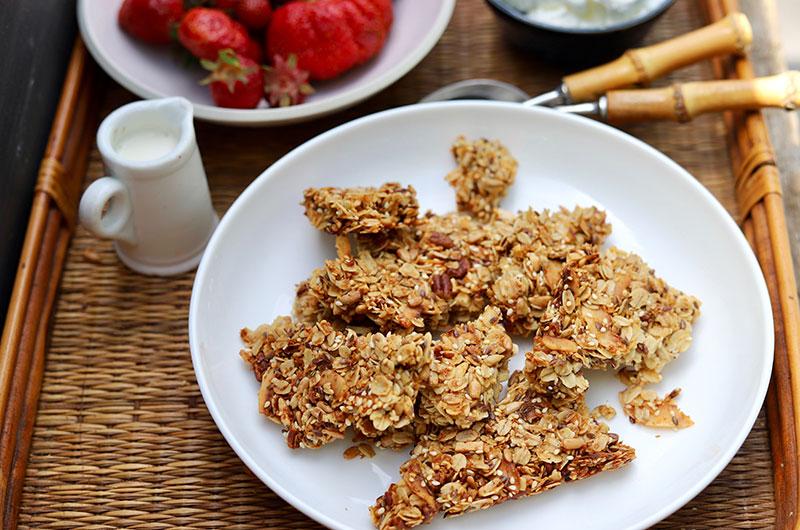 Afterwards, sit by the fire with a pile of cookbooks. I've been adding to my collection of books about African-American (and African) cooking, and I thought I'd share a short stack with you in honor of Black History Month.
Right now, I'm doing a deep dive into Bryant Terry's epic Black Food: Stories, Art & Recipes From Across the African Diaspora. It's simply a phenomenal book in its approach to the whole story of Black food through the eyes of writers, cooks, artists, and community leaders. Read an excerpt at Bon Appetit.com.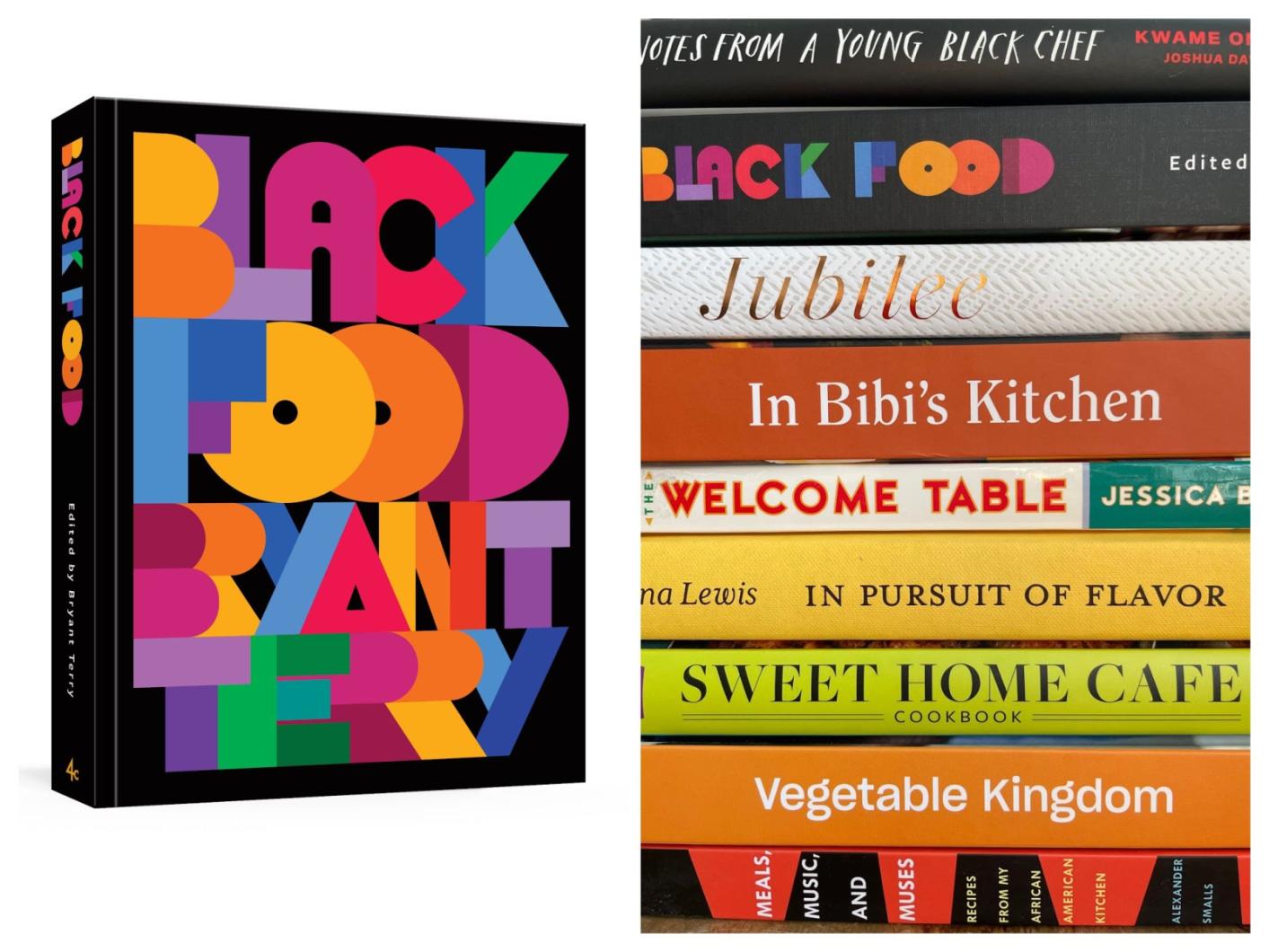 Next week, we'll be sharing some recipes from Black Food with you, thanks to the folks at Ten Speed Press/4 Color Books.
I hope you'll follow us on Instagram @cookthevineyard as we explore some of these cookbooks and highlight African American cooks, farmers, food artisans and entrepreneurs this month.
P.S. Happy Lunar New Year! Have you made those Siu Mai yet?
Restaurant Bettini in the Harbor View Hotel reopens for breakfast and lunch today. While a new wine cellar is being constructed in the main dining area, guests will be seated in the adjacent Bettini Clubhouse.
• The Net Result has been featuring local littlenecks and day boat sea scallops in their daily specials. Don't miss out on the discounts! Subscribe to their email updates here.
• Martha's Vineyard Sea Salt and Enchanted Chocolates are teaming up to make a special Valentine's Day Bridge Mix. Better get your order in soon!
• Remember those rosemary French fries? The Food Truck is back open outside the MV Ice Arena at the YMCA, serving their popular menu of burgers and sandwiches.
• The Martha's Vineyard Seafood Collaborative has rebooted their CSS (Community Supported Seafood) program. This week you can order bay scallops, littlenecks, or wild oysters for Friday pickup in Menemsha.
And be sure to check out What's Open on Martha's Vineyard for regular updates about which restaurants, markets, retail shops and farm stands are open on the Island.