I'll be feeding three hungry men on Christmas Day, and I don't intend to stray too far from my fairly traditional approach to Christmas dinner. I've ordered a boneless prime rib from Reliable – one big enough to feed six people, so that there should be at least a scrap for me (I like the outside best)! (See cooking tips below.)
Alongside the beef I'll serve my Potato Gratin with Gruyere, Thyme & Horseradish. I developed this recipe in a "mini" version for my first cookbook, Fast, Fresh & Green, and I've made it in some form for almost every holiday. Happy that I remembered to pass it along to you this year, because it is delicious.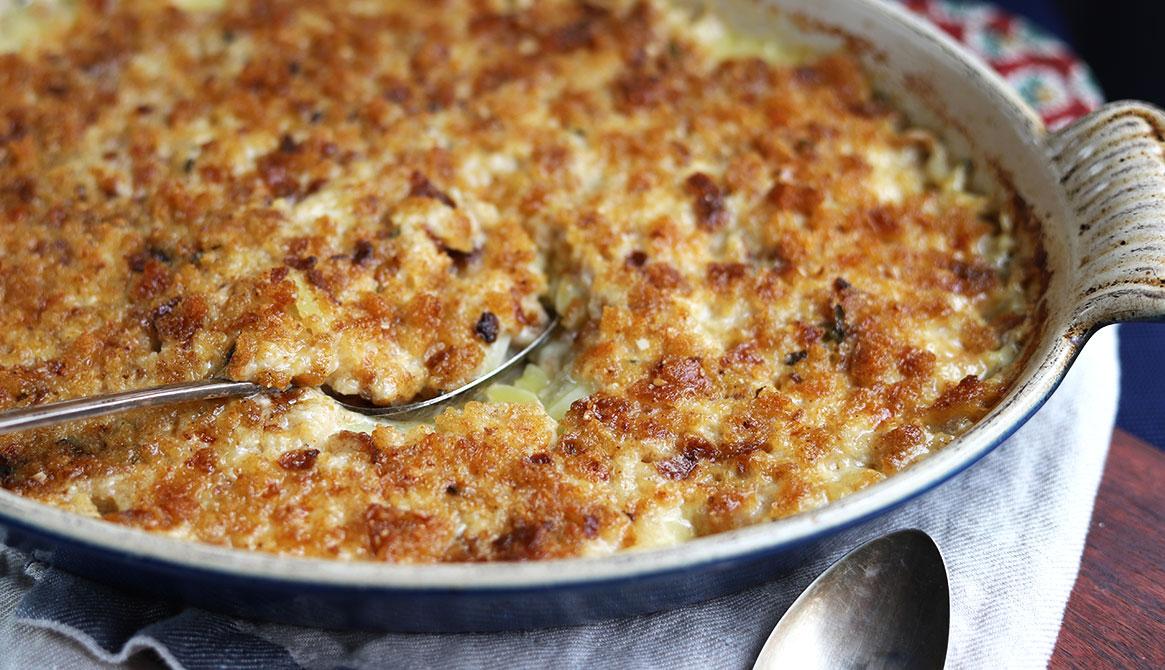 But if it doesn't suit your fancy, I have plenty of other potato side dish options for you: Gruyere Potato Galette with Fall Herbs, Crispy Smashed Potatoes, Creamy Mashed Yukon Gold Potatoes (or Smashed Yukon Gold Potatoes with Roasted Garlic), even another gratin: Sweet Potato-Potato Gratin with Caramelized Leeks, Spinach and a Pecan Crumb Topping.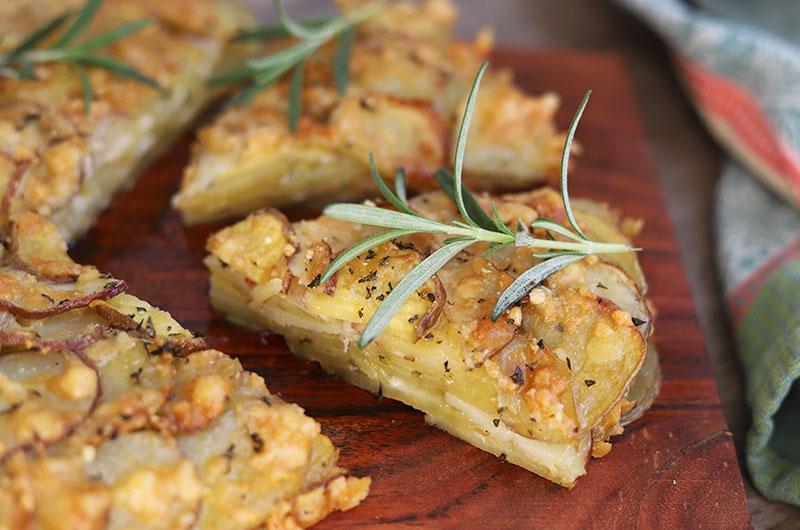 We're Brussels sprouts fans, so it's just a matter of deciding between a big batch of roasted Brussels sprouts with a lot of Parmigiano and lemon like Ben DeForest does at The Red Cat or keeping the Brussels sprouts out of the crowded oven and making Brussels Sprouts, Bacon, and Garlic Slow Sauté with Orange Balsamic Butter on the stovetop.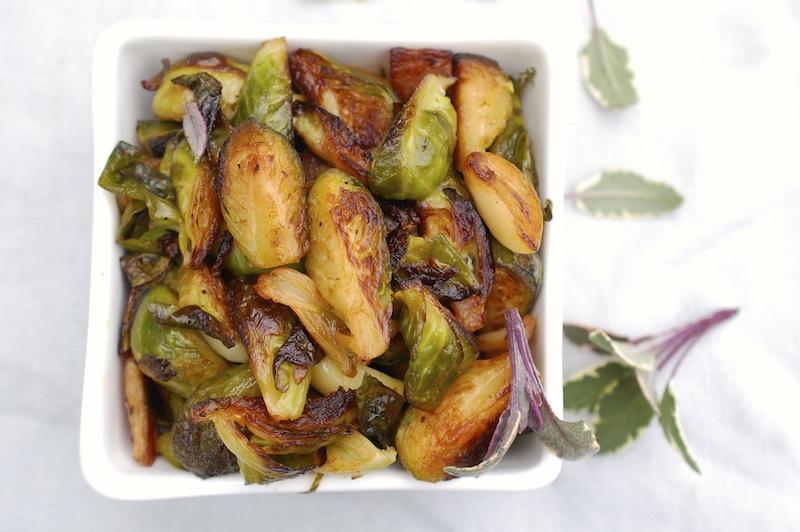 Earlier in the afternoon, I might set out a board of local and New England cheeses I've picked up from The Grey Barn, Mermaid Farm, and Morning Glory Farm. I'll include some Medjool dates to go with the blue cheeses and some Spiced Pecans to serve with the hard cheese.
A creamy cheese like Grey Barn's Eidolon is wonderful on a small slice of whole wheat bread with a dollop of berry jam from Linda Alley. Island Bee honey should be on hand, too. If you plan to eat your cheese during cocktail hour or as part of your holiday spread, you might be curious to read this: "Want Wine With That Cheese?"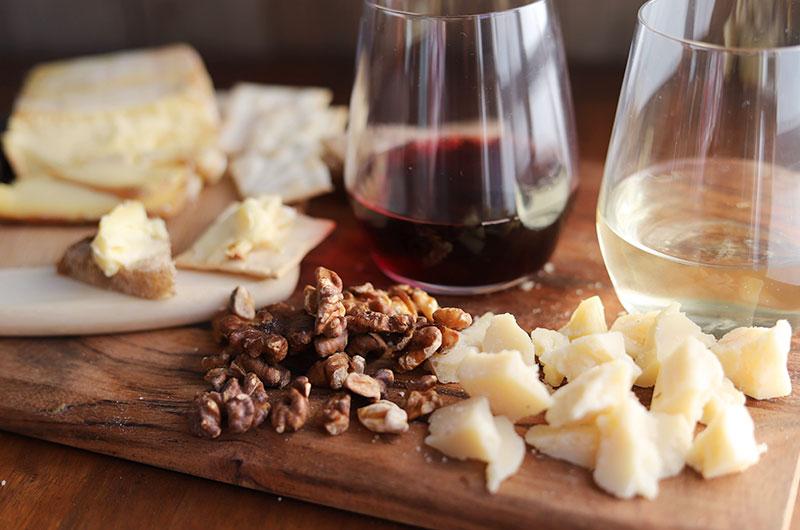 Christmas Day, with all those long stretches of sitting around, is also a good occasion to serve fancy non-alcoholic libations, like Cathy Walther's Cherry Tonic or her Vineyard Sunrise. I think those would make nice additions to Kwanzaa celebrations in the coming days, too.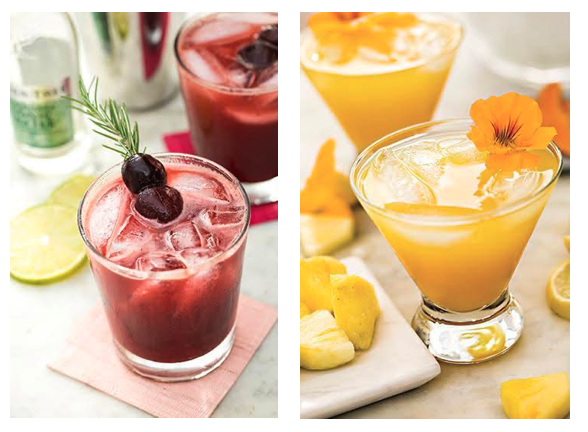 For dessert it will be Abby Dodge's Ultimate Flourless Chocolate Cake for us again this year – a request has been lodged to make this a permanent holiday tradition in our house. I'm all for starting new traditions, especially chocolate ones.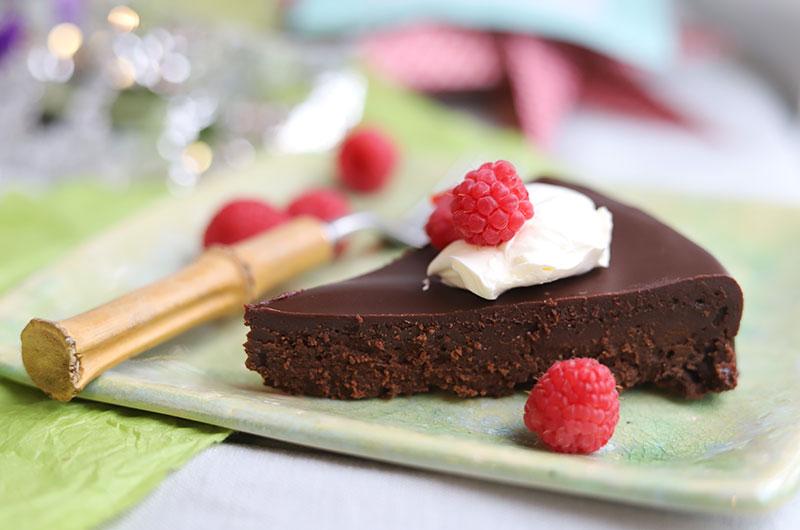 I've noticed a shortage of bittersweet chocolate in our Island grocery stores, so I checked in with Abby who says substituting all semisweet is just fine.
If you missed last week's newsletter, check out our suggestions for an all-seafood Christmas Eve here. And if you need beef cooking tips, see the box below.
I hope you have a delicious holiday, traditional or not. We'll see you on Instagram @cookthevineyard.
---
Tips for Cooking A Beef Roast
Bring the meat to room temperature before cooking. (This can take two to three hours.)
If cooking prime rib (a.k.a. standing rib roast), use a rack in a shallow sturdy roasting pan to hold the meat; a beef tenderloin can go directly on a sturdy rimmed sheet pan.
If cooking a prime rib, heat the oven to 450 or 425 degrees for the start of cooking; drop the temperature to 350 degrees after about 20 minutes. For beef tenderloin, preheat at the high temperature and drop to 375 when you put the roast in the oven.
Season the roast generously all over. (This can be done up to a day ahead with an uncovered roast in the refrigerator.)
Have an instant-read thermometer on hand to check the internal temperature.
Let the roast rest for 15 minutes when it comes out of the oven.
For medium-rare meat, remove the roast when it reaches 125 to 130 degrees; the temperature will climb to 130 to 135 degrees after resting.