Nothing's better than waking up early on a cool, dry September morning and hopping in the car for a round of Island farm-stand reconnaissance. (Okay, perhaps a beach expedition would be better, but I'd really have a hard time passing that off as work!)
I'm happy to report not only that blue skies are incredibly uplifting (you knew that), but also that Vineyard roads are quieter and farm stands are happily transitioning into the first of the fall crops, squash in particular. September is that magical time when tomatoes fall off the vine like gumdrops, greens are perky again, and bees and butterflies are teeming in fields of zinnias and sunflowers. Along with the golds and oranges of squash and pumpkins, the effect is somewhere between Kodachrome and Van Gogh – mesmerizing.
I spied tomatillos at Beetlebung Farm, reminding me that it's time to make Spring Sheldon's Tomatillo Salsa, or maybe even give Steven Raichlen's Tomatillo Chipotle Salsa a turn.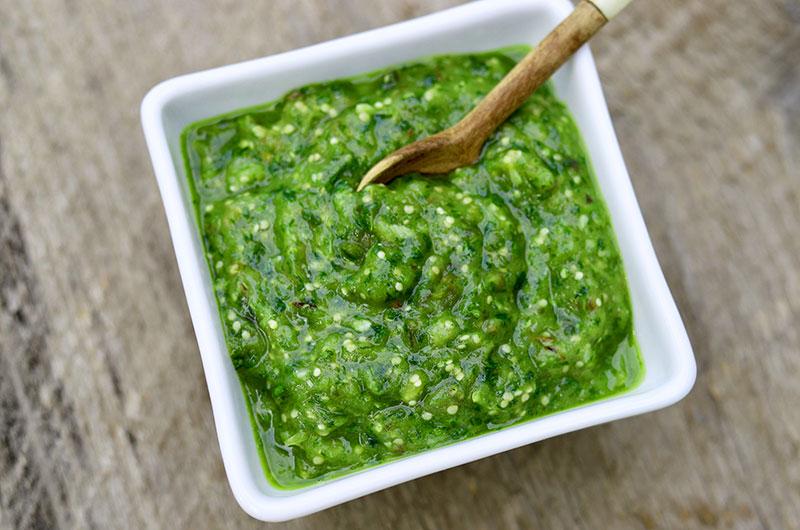 I'd have to use that on tacos, of course. Shrimp (wild only) Tacos with Corn, Cilantro and Lime.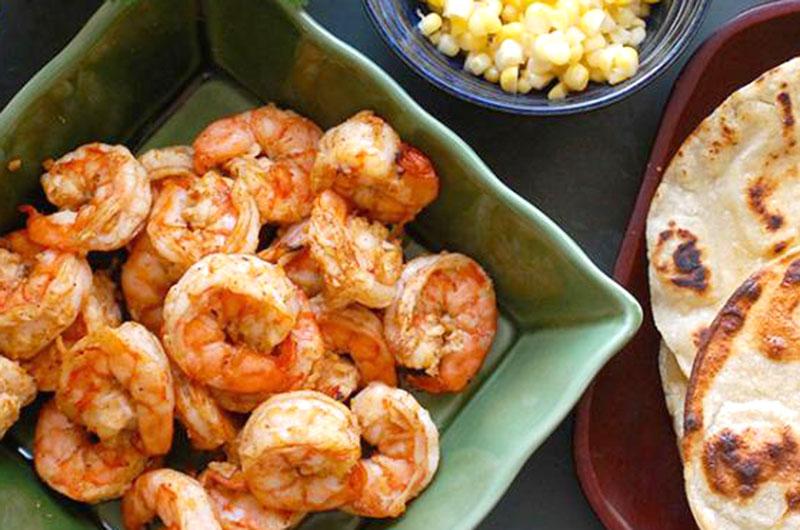 I'd add some Quick-Pickled Onions or Peppers, some Quick Limey Slaw, and Limey Drizzling Sauce to those.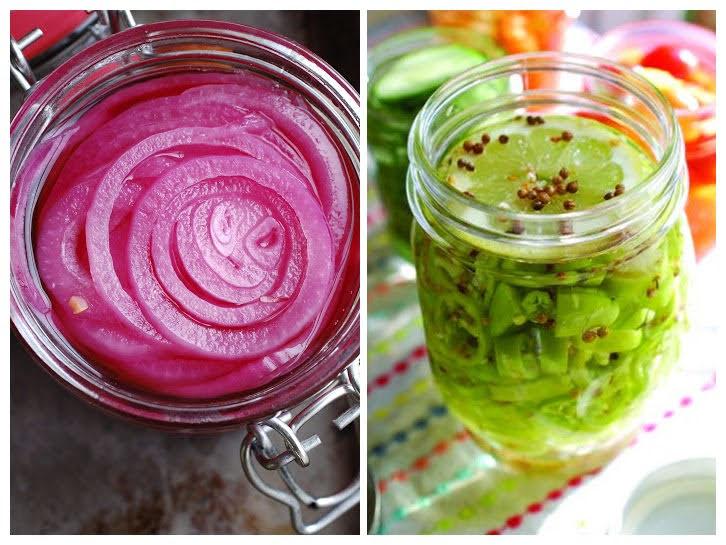 I could keep things simple with Shiitake Tacos with Chipotle Sauce.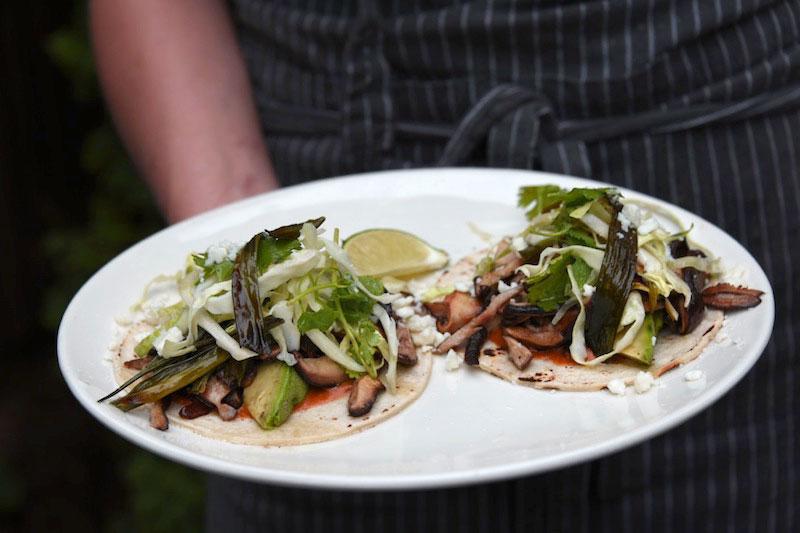 But you can count on me to complicate things and get a jump on the season, so I'm all in with these satisfying Butternut Tacos with Feta, Pecans, Limey Slaw and Chile Crisp. Mermaid Farm had little Honey Nut butternut squash this morning. And Ghost Island had those glowing red kuri squash.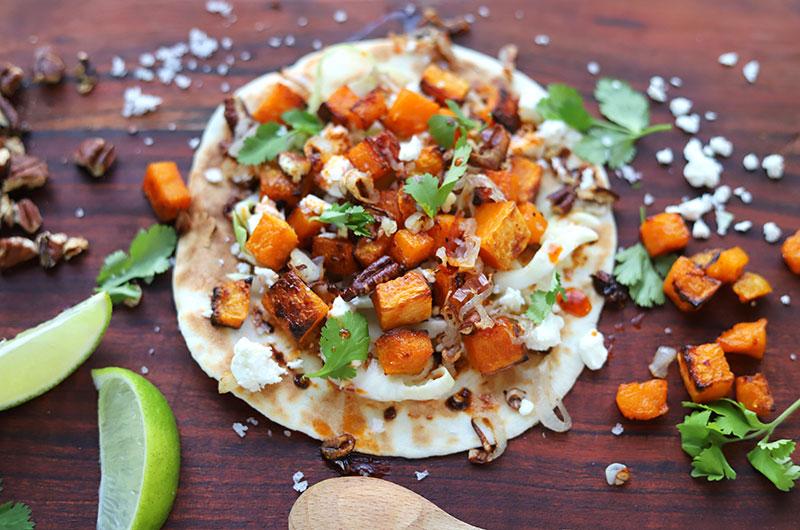 If you'd rather have your veggies and stay in summer, too, try putting this hearty Corn and Bean Sauté with Bacon and Herbs into a taco. (Or replace the beans with zucchini, and the bacon with shiitakes.) Or make Eggplant Tacos with Double Cilantro Guacamole.
Or skip the tacos and put your season-bridging ingredients into a quesadilla: Butternut, Fresh Corn, and Black Bean Quesadilla.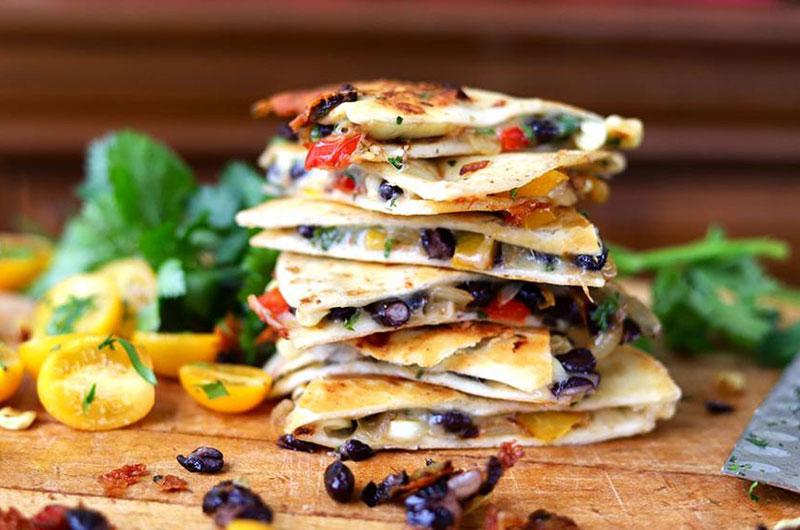 Yup, we're not giving up our corn or our summer squash yet. I'm just now harvesting a very cool yellow squash called Lemon Drop. So don't forget about that dish of Summer Squash, Corn, and Pearl Couscous with Coriander and Herbs we introduced earlier in the summer. So good.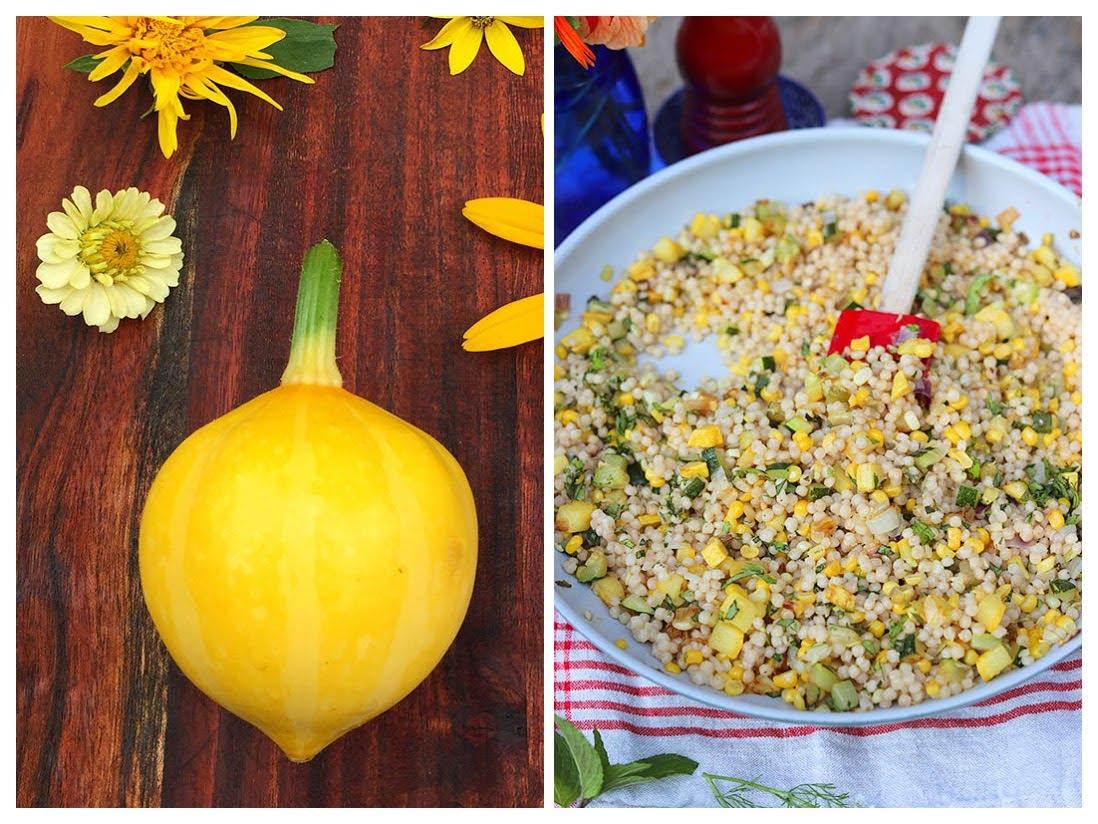 Now, non-vegetable based food. Is there such a thing? Oh, of course, shellfish!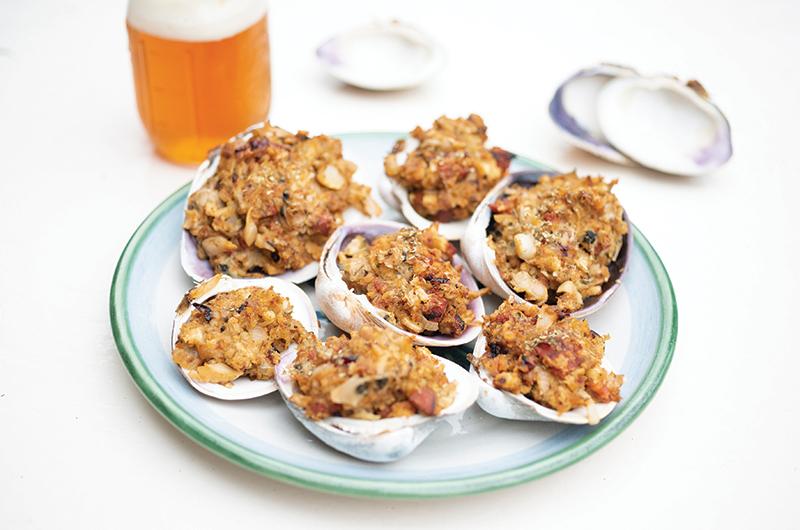 Ever wanted to go clamming and make your own "stuffies?" Read Paul Bagnall's "Take this Clam and Stuff It," learn how to get a family license, and grab a rake. Then choose between two recipes to make: Stuffed Quahaugs with Bread Stuffing (made with linguiça and stuffing mix) and Stuffed Quahaugs with Breadcrumbs (made with panko, cilantro, and chorizo).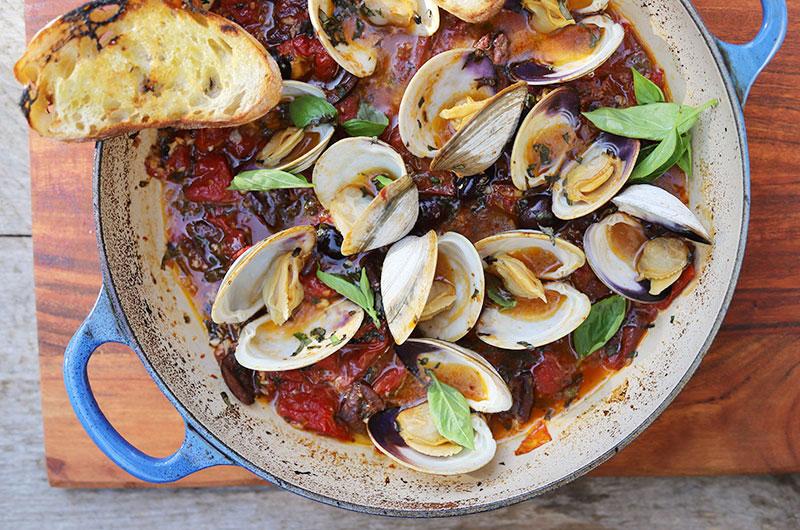 Not in the mood for stuffing? Make Oven-Roasted Clams in a Garlicky Tomato Pan Sauce.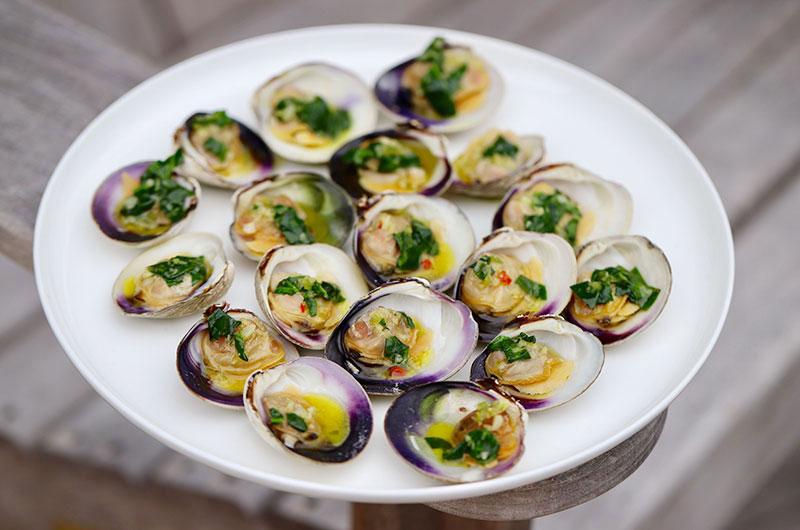 Or go small and serve up some simple Littlenecks with Spicy Garlic Oil and Spinach.
Those would be a good starter before a second course of, you guessed it – tacos! Hal Ryerson's Black Sea Bass Tacos with Caper-Tarragon Aioli. Read, "Ohhh, that Bass."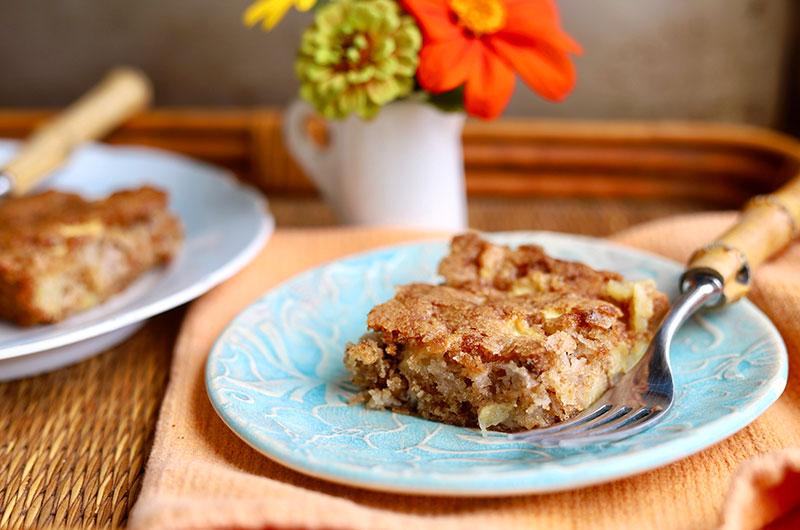 Is it too soon to make Amy Traverso's Apple Brownies for dessert or an after-school snack? I think not!
Happy September. Be sure to check in with us on Instagram and follow us @cookthevineyard if you haven't already.