Warmer weather means simpler eating and cooking to me – especially on the Vineyard where we have so many wonderful fresh ingredients this time of year. What more do you really need with a good piece of fish, a bunch of fresh greens, a wedge of cheese, a handful of berries, a juicy tomato?
Wait, what, tomato? It's only the second week of June! Well, I sneaked over to peer inside one of Morning Glory Farm's tomato greenhouses the other day (after all, it is next to the parking lot, and the sides are rolled up) and I was so cheered by what I saw – lots of big, fat ripening tomatoes. Morning Glory starts their first tomato seedlings in January; they keep seeding so that they can segue right from greenhouse tomatoes to field tomatoes in summer.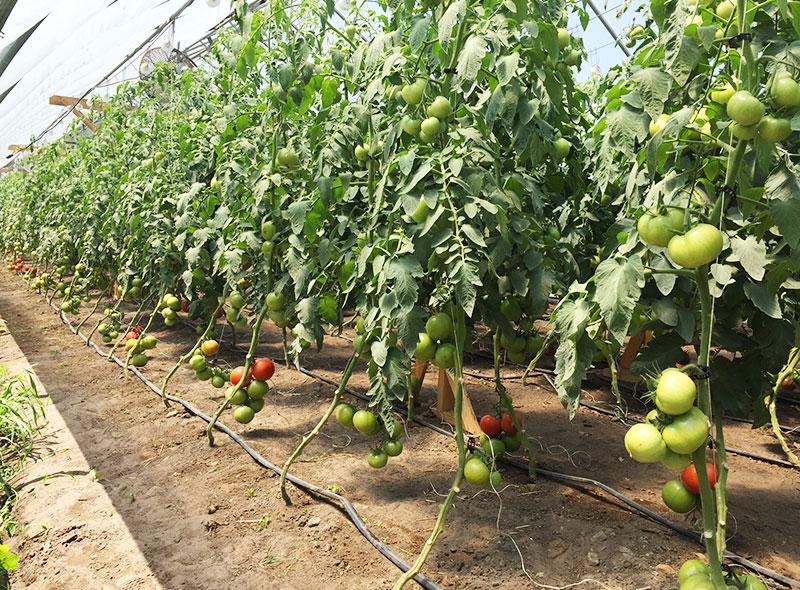 I had tomatoes on the brain when I got home so I roasted a pint of cherry tomatoes I'd bought at Cronig's. I'd also stopped by Mermaid Farm in search of feta – and had come away with feta and fromage. Both of these young cheeses inspire easy summer dishes that are more like ideas than recipes.
I combined my feta and roasted cherry tomatoes with olives, lots of herbs from the garden, and a really nice Sicilian olive oil that visiting friends brought me recently. I popped the whole thing in the oven for 20 minutes until warm and bubbly. Baked feta is a traditional Greek mezze, delicious with toasted pita. We ate ours on grilled bread and over our Grilled Mayonnaise-Mustard Chicken. So, so good. Try making your own version of Warm Baked Feta with Roasted Cherry Tomatoes, Olives, and Herbs.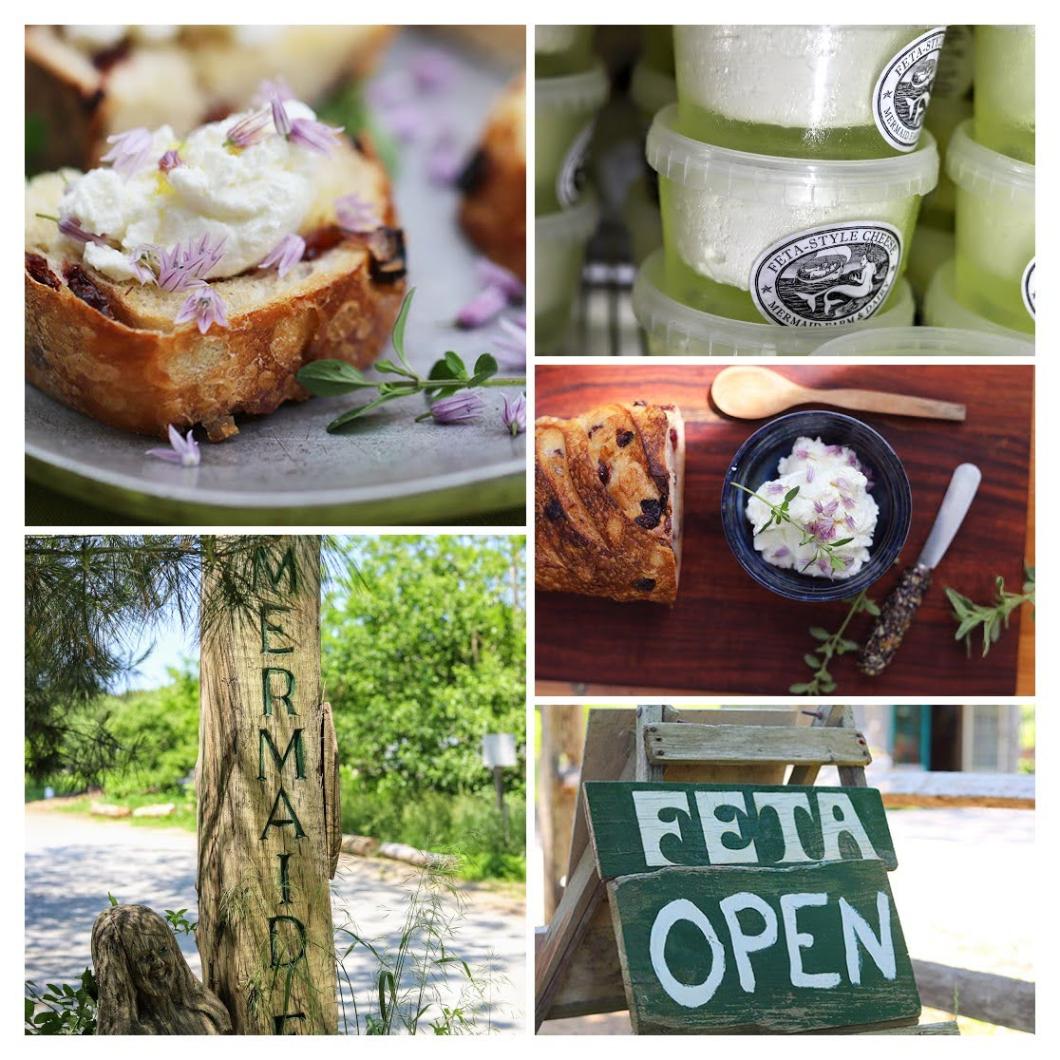 The fromage wound up atop some toasted Maison Villatte cranberry bread we'd picked up on Sunday morning from North Tisbury Farm & Market. Since I'm obsessed with my chive blossoms right now, I added some to the fromage. A drizzle of honey was an afterthought.
Just a reminder: When the juicy tomatoes arrive, be sure some of that Mermaid Farm feta goes into a Cool Pasta with Tomatoes, Feta, Olives, Basil & Capers. Or into a Greek Salad with Grilled Lemony Squid.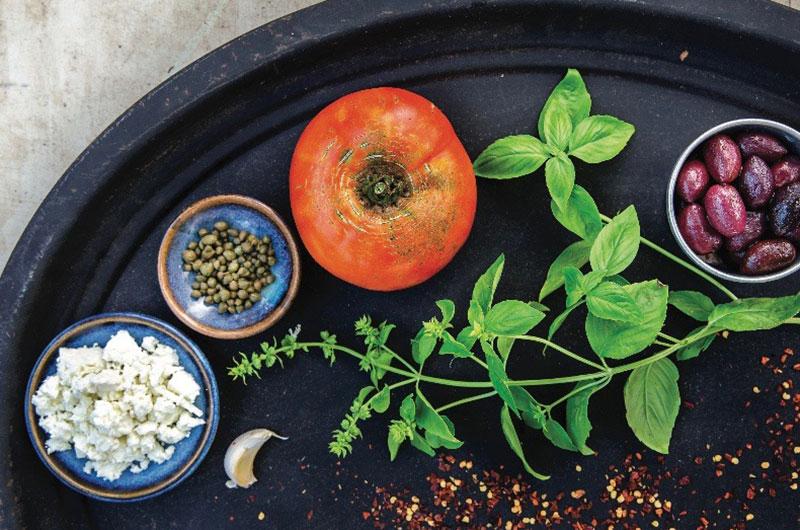 Speaking of pretty purple flowers, I'm in love with the fuschia blossoms on the Beaureguarde snowpeas in my garden. The first peas are starting to form, and my Green Arrow shell peas and Super Sugar Snap pea vines are flowering, too. Yay peas! The garlic in my garden is sprouting scapes and soon it will be time to make Garlic Scape Chimichurri (great on fish).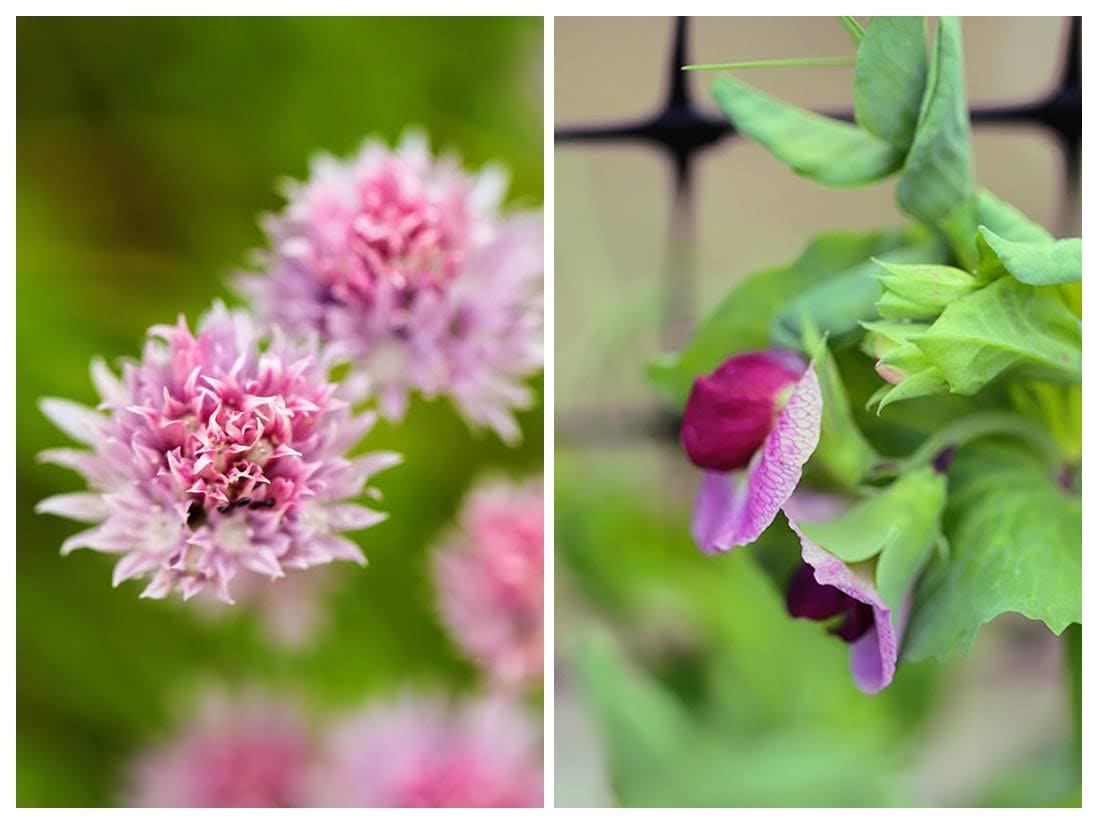 No garlic scapes? Here's a favorite summer fish recipe: Fluke with Parmesan Crumbs, Potatoes, Tomatoes, Bell Peppers and Thyme. It doesn't fall into the "simple prep" category, but the effort is worth it. You can make it with cod, too.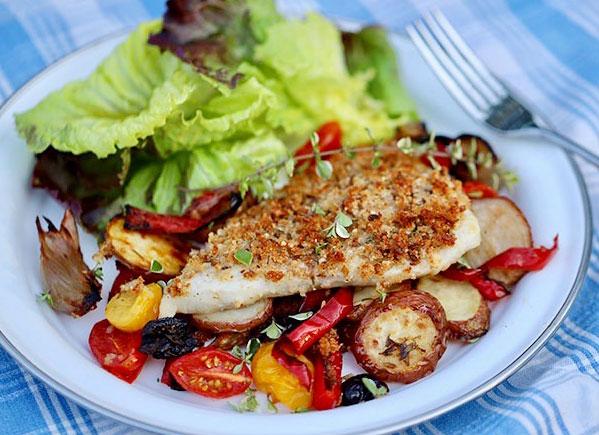 All this good stuff, and the West Tisbury Farmers' Market opens on Saturday, too (again at the Ag Hall this year). I'm excited that Khen's Kitchen (those egg rolls!) will be back after a one-year sabbatical. Santosha Farm will be a new vendor, selling a variety of seasonal veggies, and new flower vendor Daddy's Dahlias will sell tea roses in addition to dahlias.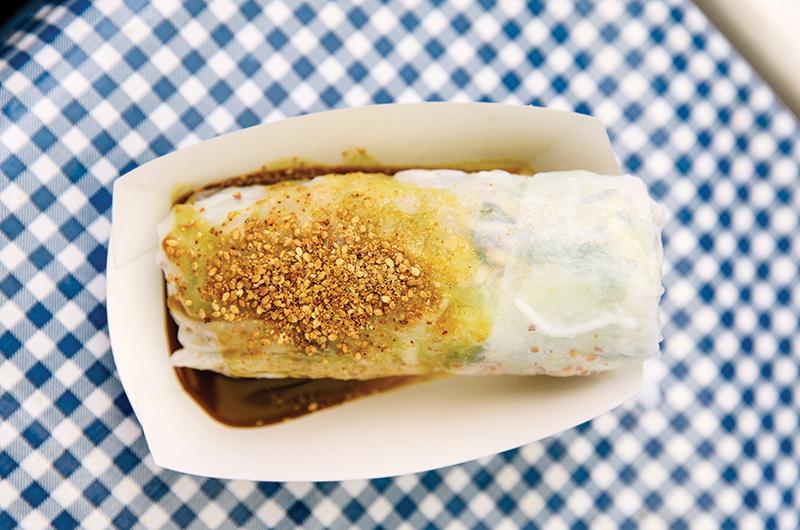 It's killing me that I have to be off-Island this weekend, as Morning Glory is also having their Strawberry Celebration on Saturday. (This includes the new drive-thru strawberry shortcakes in the field they debuted last year during the pandemic). They picked their first strawberries this week. Remember to hit the farm stand early to get some.
If I were here, I'd make a batch of Strawberry-Ginger Muffins.
I'll see you on Instagram @cookthevineyard.