We're celebrating today. This is edition No. 100 of the Cook the Vineyard newsletter. Hurrah! We sent our first one out on July 3, 2019. Time flies when you're eating well. We marked the occasion by baking a batch of Abby Dodge's Chocolate Banana Muffins, her latest (#15, while we're counting) installment of Baking Together. The muffins took less than 15 minutes to get in the oven. I couldn't believe how easy they were to make, and when they turned out to be super moist and delicious, I thought, well, here goes another Abby recipe into my baking repertoire. (The file is getting fat.)
A second anniversary, ever so slightly more significant, came along last week. On May 14, the Vineyard Gazette turned 175 (yes, you read that right – 175 years of continuous publication for the black and white broadsheet). To celebrate, we hosted a virtual birthday party for Gazette alumni and staff on Friday night. To keep things festive, we suggested a menu of recipes from Cook the Vineyard that partygoers could make ahead at home and eat throughout the evening.
We started with Abby's Savory Parmesan Crisps. The salad course was this Bibb, Pea & Bacon Salad with Buttermilk Dressing. I snuck in some fresh radishes and chives from my garden. So glad I made this again, as I had forgotten how versatile the creamy, herby dressing in this recipe is. Of course my pea plants are only knee-high in the garden so I had to use frozen. I'll be making this salad again in a few weeks.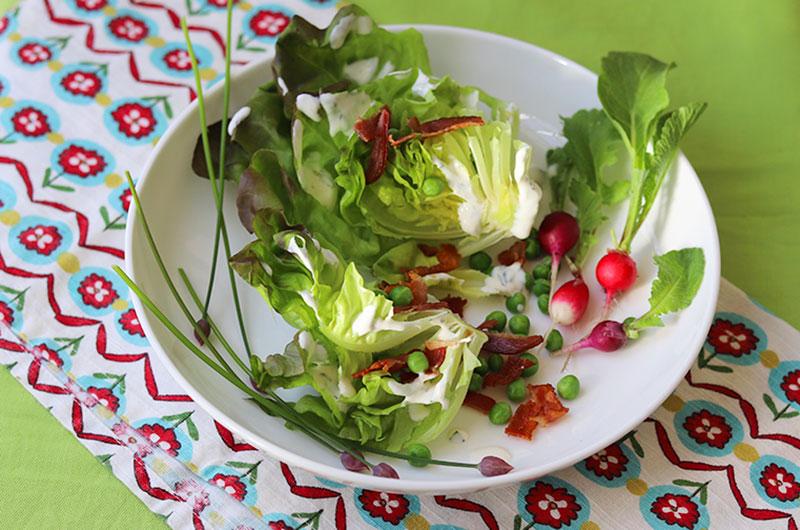 For the main course, we suggested Emily Meegan's Spaghetti with Lemon, Anchovies, Capers, and Olives. Since we published that recipe in April, it's been getting rave reviews from everyone who makes it.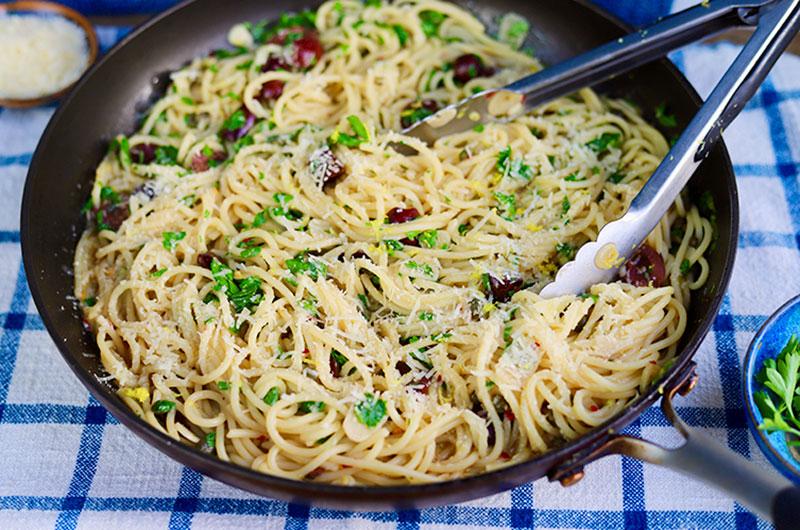 For dessert, you guessed it – Abby's Ultimate Flourless Chocolate Cake.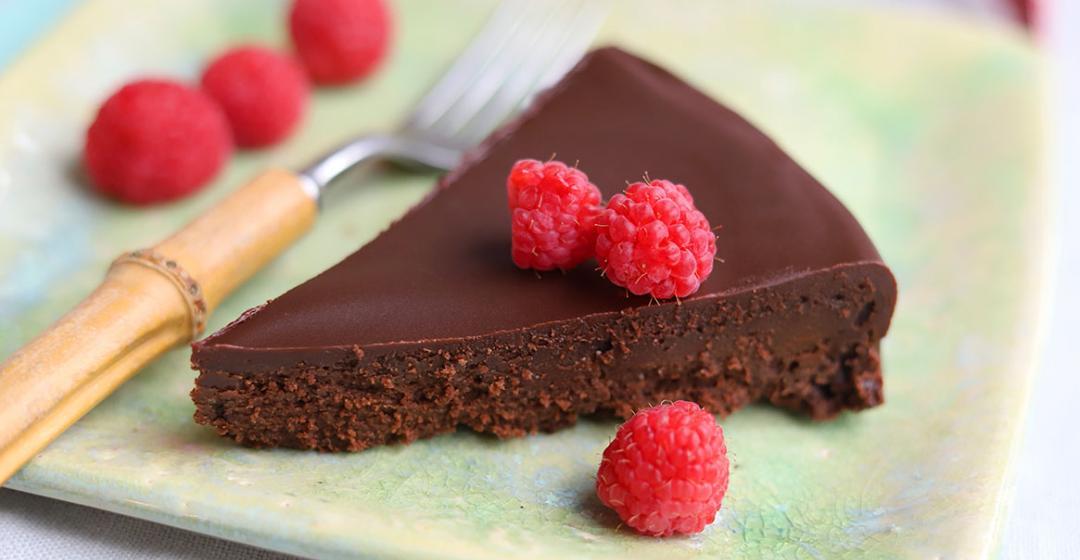 I made the whole menu and my partner and I feasted on it throughout the weekend. Except for Saturday night, when we had a small impromptu gathering of old friends on our back deck, the first of its kind in over a year (made possible by vaccinations). On the menu? Pizza from Offshore Ale! I didn't cook one single thing. Pretty sweet.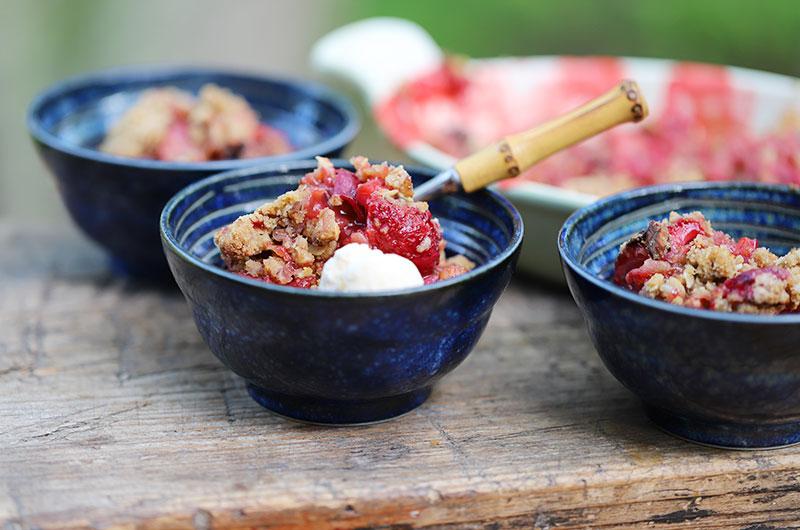 In honor of that first newsletter, I thought I'd better close with a couple throwbacks. We flew out of the gate on No. 1 with Gingery Strawberry-Rhubarb Crisp. (Yes, it's still too early here for local strawberries, though we hear that Morning Glory is expecting a good crop this year. But my rhubarb is big enough to harvest.)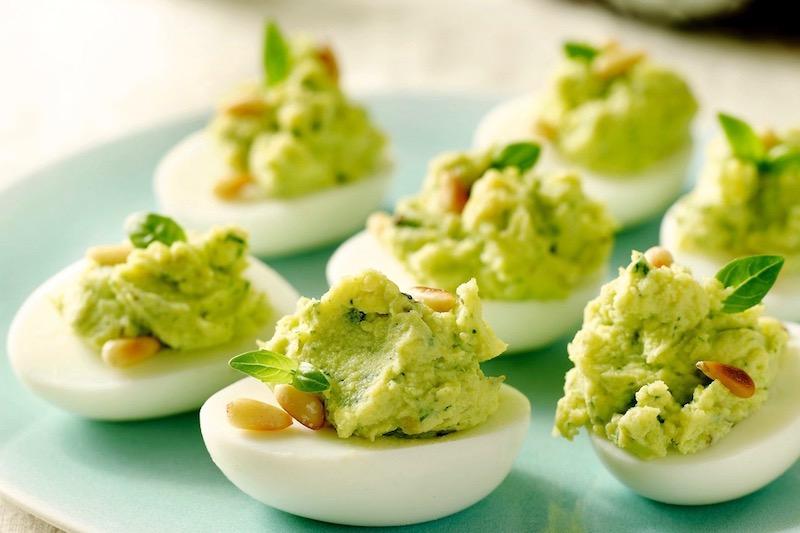 We also had Deviled Eggs with Spinach, Basil, and Toasted Pint Nut Pesto in that first newsletter. (My spinach is poking along in the garden, but Lynne Irons, aka the Vineyard Gardener, has plenty.) Those deviled eggs would be nice anytime.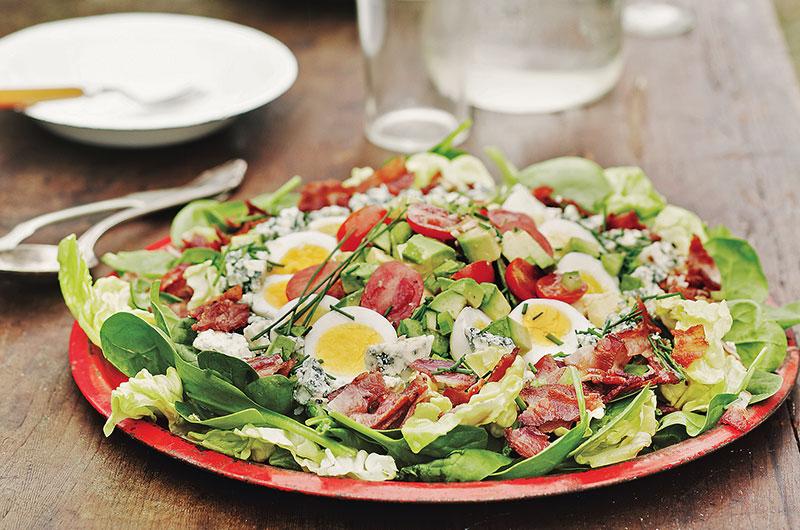 But speaking of spinach, I think I'll order some from Ghost Island Farm, because I need something other than chocolate and pizza this week – yikes. Spinach Cobb Salad with Bacon, Blue Cheese, Avocado and Derby Dressing for supper sounds good. (More bacon!)
May is celebration month. Even if you don't have a birthday or anniversary or graduation to celebrate, here's hoping you can find a reason to be festive.
Happy feasting and we'll see you on Instagram @cookthevineyard.