Your trusty Cook the Vineyard editor (that would be me) has escaped the Island for a brief visit to family, so I'm writing to you from sunny, warm, azalea-strewn Virginia. When I drove to the ferry early Saturday morning, swathed in my down vest and wool hat, pellets of freezing rain splattered my windshield. But I know when I return, the Island will be greener and lusher, the first asparagus tips will have popped up through the warming soil, and the peas and radishes I planted last week will have germinated.
And Up-Island Cronig's will be open again — hurrah! The store reopens (with fresh upgrades) on Monday, April 26. It might not seem like a big deal to some of you, but we up-Islanders have a high degree of esteem for the little grocery store that simplifies our lives by curating everything we need for delicious weeknight cooking (and close by!).
To celebrate our fresh outlook, I'm steering you to the column I wrote for the spring Home and Garden edition of Martha's Vineyard magazine. The story, Grow the Rainbow, is about growing and eating colorful fruits and vegetables for boosting immunity. (It's a trend, not surprisingly!)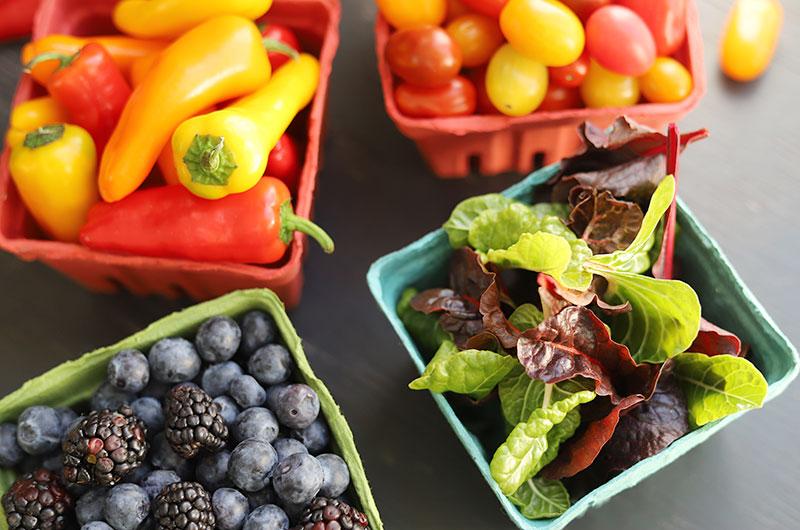 Deeply colored fruits and vegetables – from carrots, sweet potatoes, and leafy greens to blueberries, bell peppers, and tomatoes – have dense concentrations of beneficial nutrients, but growing them on the Vineyard takes a bit of strategy. One tip: Plant mini-varieties like Fairy Tale eggplants, Lunch Box bell peppers, and Sweet 100 cherry tomatoes. They mature faster and are more prolific than larger varieties.
To take advantage of the bounty, I created this recipe for Colorful Quinoa and Fruit Salad with Tomatoes and White Beans (pictured at top). It's a template recipe with plenty of substitution suggestions so you can make it any time of year. The salad has it all: Bright flavors (lemon, ginger, balsamic), texture (nuts, crisp bell peppers), protein (quinoa), potassium (white beans) and loads of color.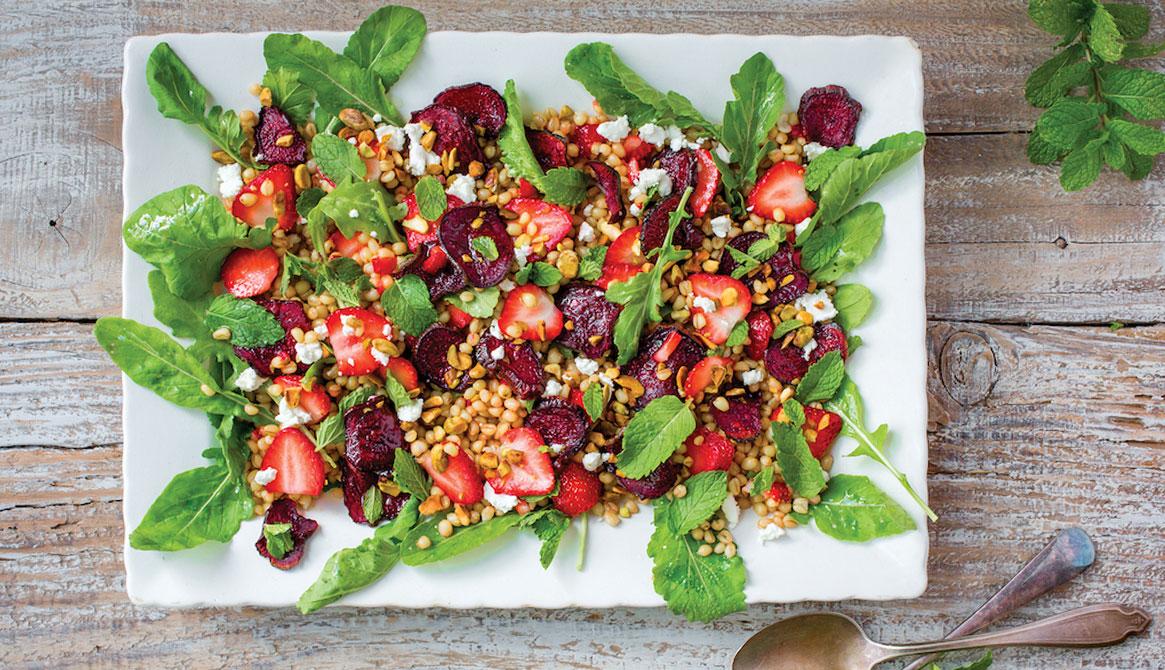 If you like grain salads (and my idea of a grain salad is more goodies, less grain), you could also try this Quick-Roasted Beet, Arugula, and Strawberry Salad with goat cheese and wheatberries. (And it has that great method for quick-roasting beets!)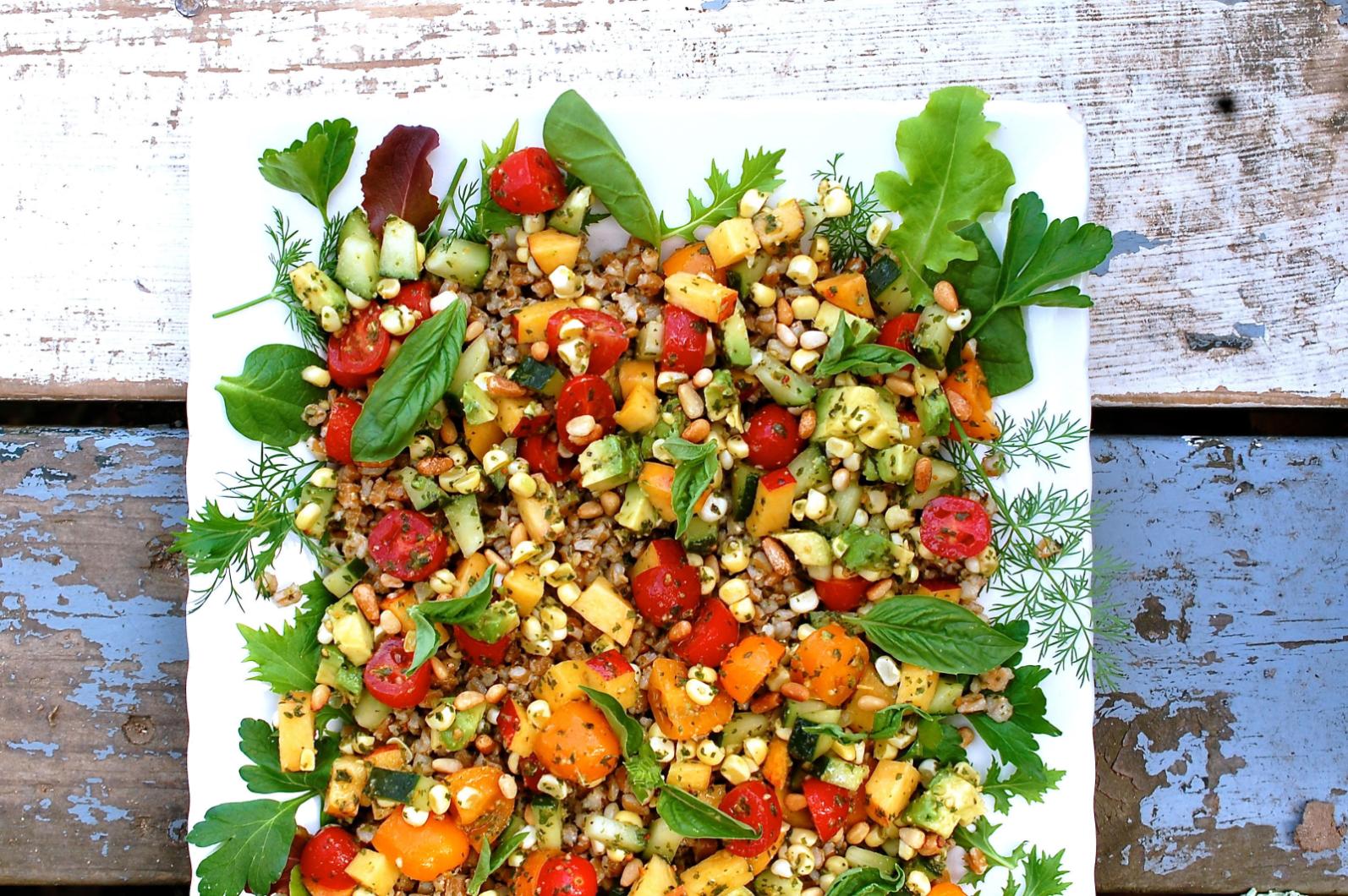 Or you could bookmark this Summer Grain Salad with Tomatoes, Basil, Corn and Nectarines for high summer. Can't wait for summer? Make this Kale Salad with Sweet Potato Fries and Blackberry-Lime Dressing.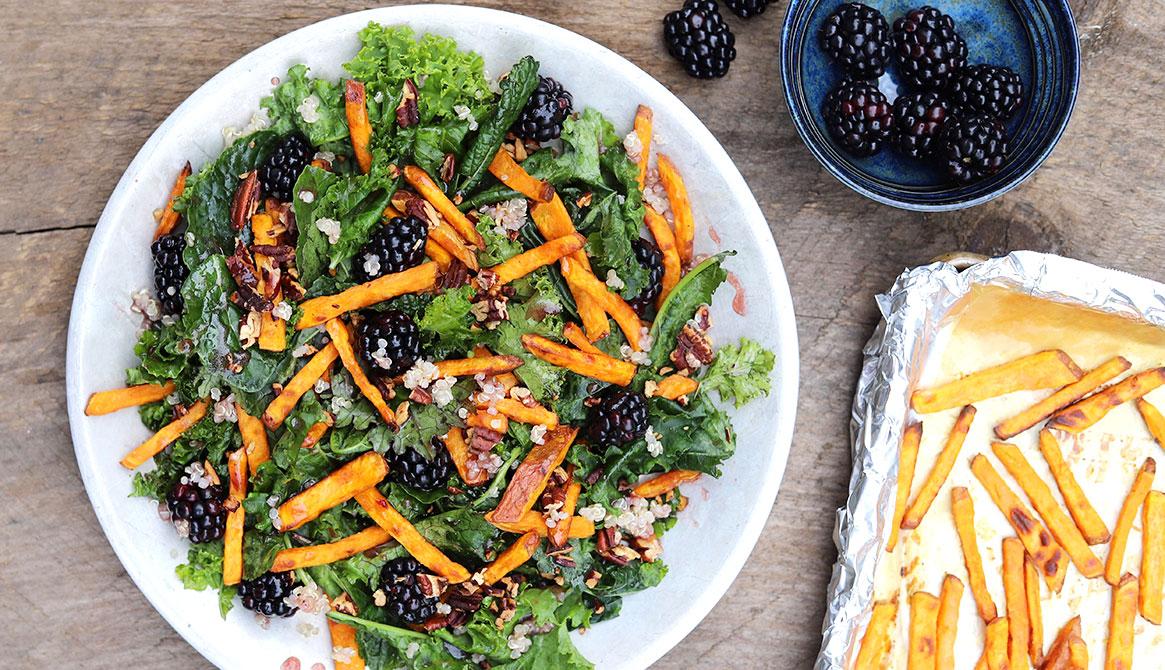 What else to look forward to making with your nutrient-dense veggies? Top of my list: Roasted Bell Pepper and Sundried Tomato Romesco. Delicious with Blistered Shishitos, but pretty darn good with clams, on crostini, or next to Mermaid Farm's fromage blanc.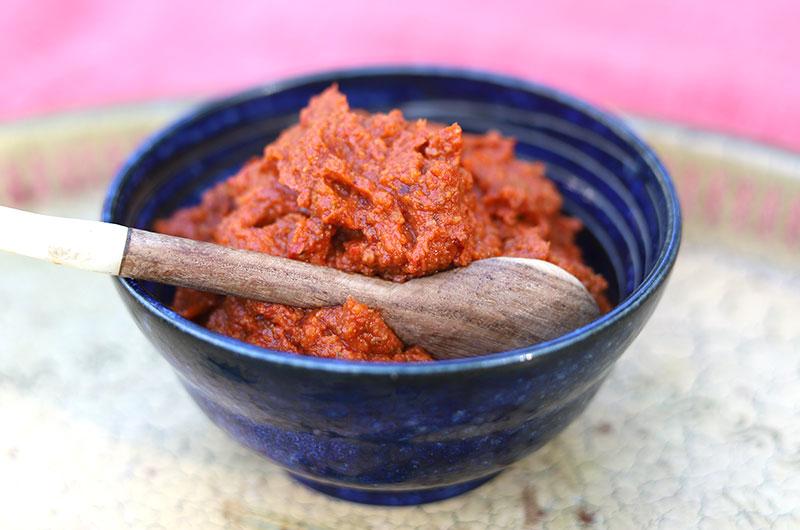 Pickles! You can make Quick Refrigerator Pickles with just about anything from your garden. Or make "almost-instant" pickles in a jiffy and use them (of course) in Avocado Toast with Baby Kale, Blue Cheese, Pecans, Quick-Pickled Radishes, and Honey.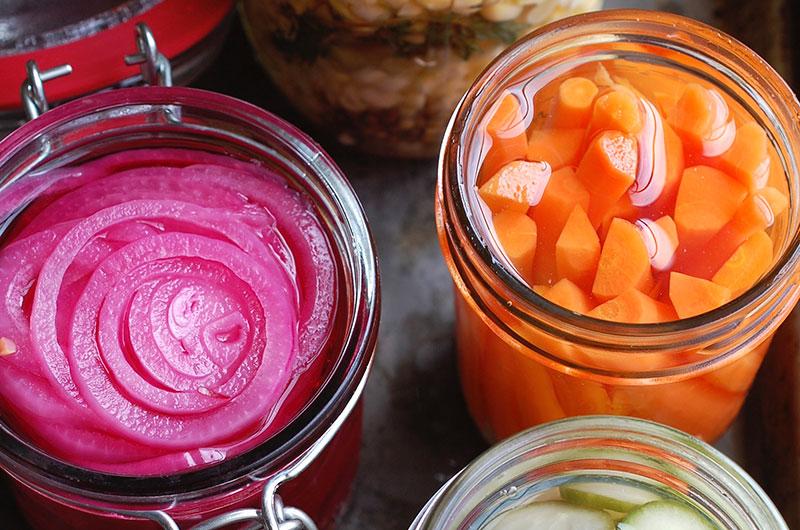 And while we're dreaming of good things we'll grow this year (I have three blueberry bushes I'll be fussing over), we might as well jump ahead to blueberry desserts. Lemony Blueberry Bars with Chunky Almond Crumble anyone?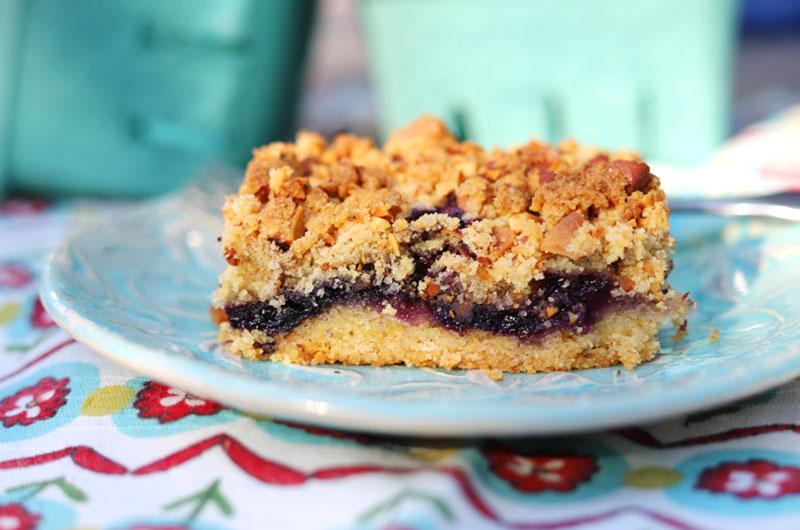 I'll see you back on Island next week. Until then, see you on Instagram @cookthevineyard.