A wave of nostalgia – for Italian restaurants, for making a meal with friends in my tiny Brooklyn apartment, for riding around New York city in a yellow Checker cab – came over me as I was making a pasta dish this weekend. Is that so bad? I mean a good pasta is all that and more – comfort and camaraderie and cooking confidence all wrapped up in one.
At least that's how I felt, making and then devouring Emily Meegan's Spaghetti with Lemon, Anchovies, Capers and Olives. So much flavor! No skimping here: a whole tin of anchovies (minced), six cloves of garlic, lots and lots of lemon, all those capers (and olives, too) for more brightness – and caper brine! Parsley and Parmigiano, oh my.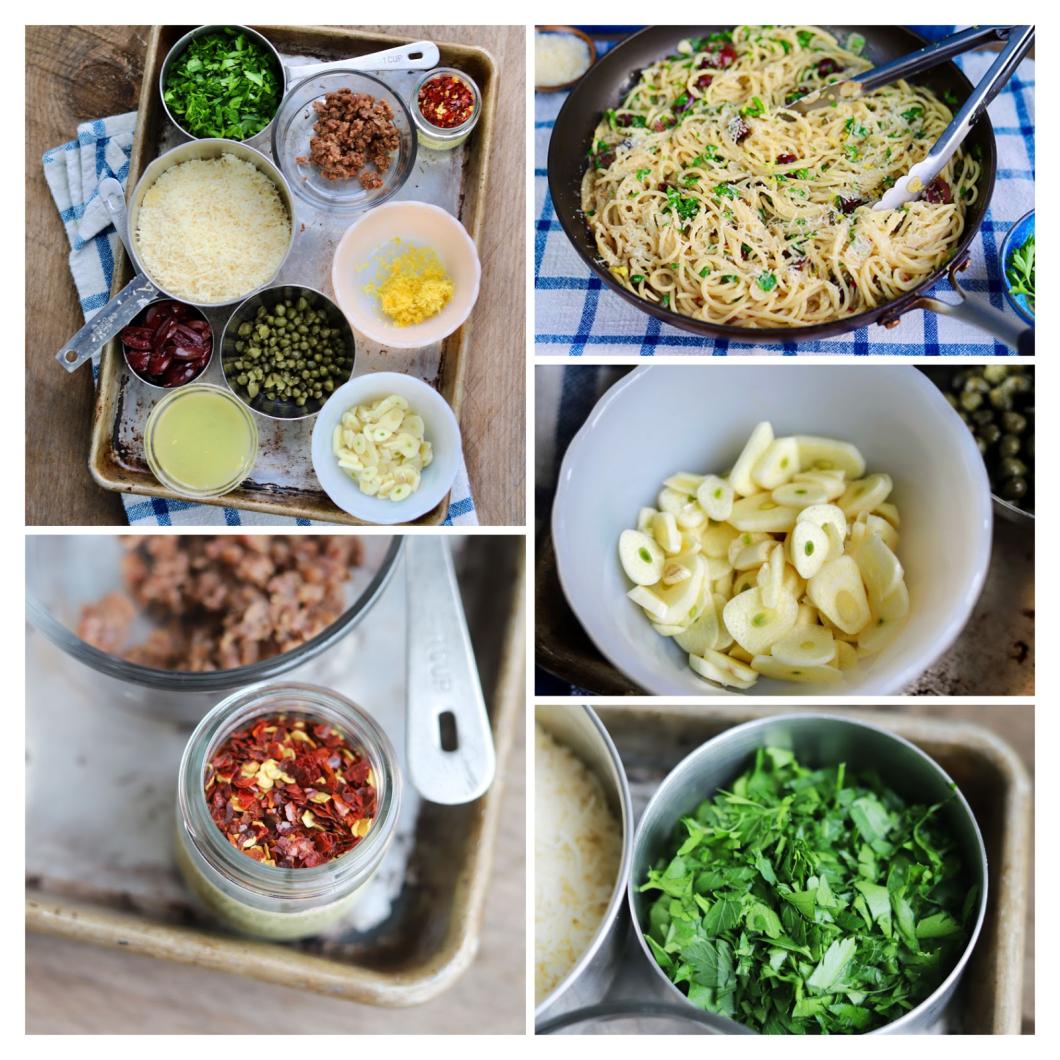 And the aha! technique of finishing the pasta in the pan with some of the pasta liquid — that's the kind of thing that makes cooking fun.
Actually, Emily sent me the pasta recipe for a pantry and kitchen storage article we're producing for next week's Vine, a supplement to the Vineyard Gazette. But I couldn't wait to share it with you guys, so I put it up on Cook the Vineyard just a wee bit in advance of the (print) Vine. I'm sneaky like that. (FYI, leftovers in a frittata=yum.)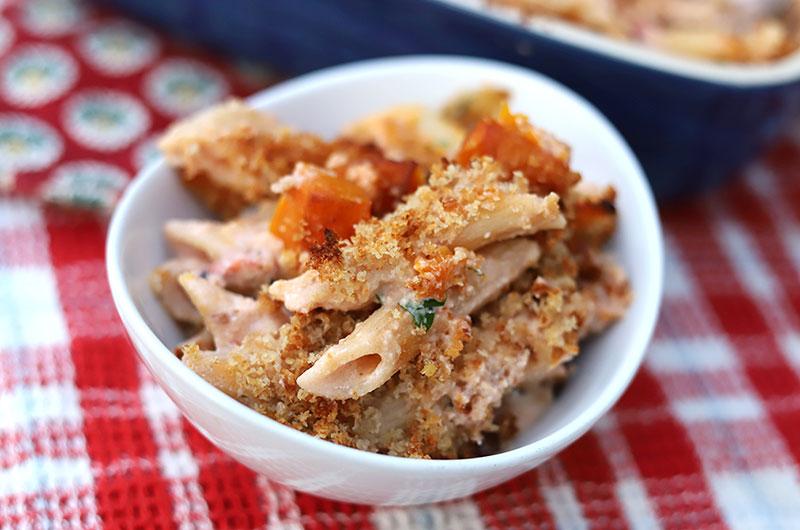 The spaghetti got me thinking of other pasta dishes that I find comforting, so I went with it. There's baked pasta, of course. Baked Penne with Roasted Squash, Caramelized Onions and Ricotta is so good. I should make that, because of course I still have Morning Glory butternut in the basement! (Farmer is turning orange at this point.)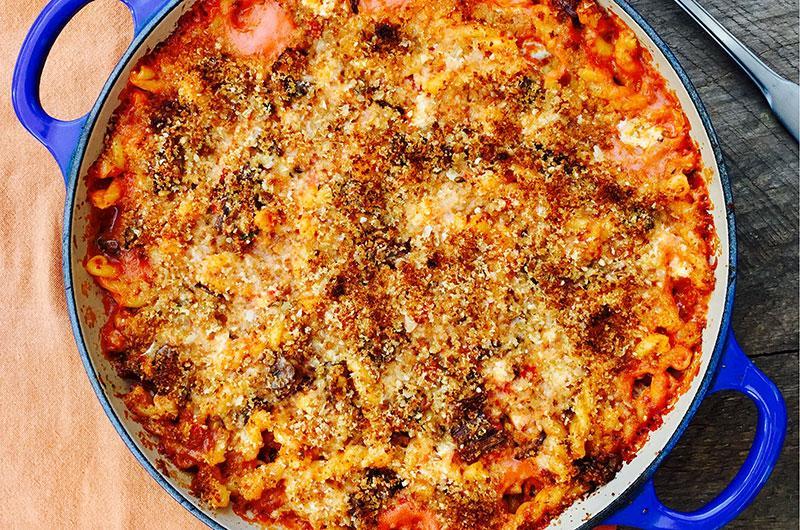 But I love this one too: Baked Pasta with Roasted Eggplant, Tomato Cream, and Parmigiano.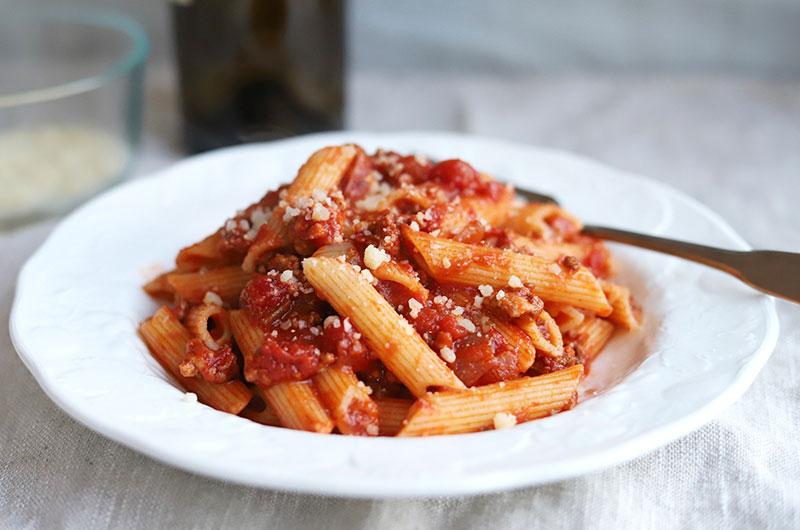 And lately I've been thinking about Slow-Simmered Meat Sauce for Pasta (otherwise known as the recipe my mother served to us for years after learning to make it from an Italian neighbor while my Dad was in the Navy). Talk about nostalgia.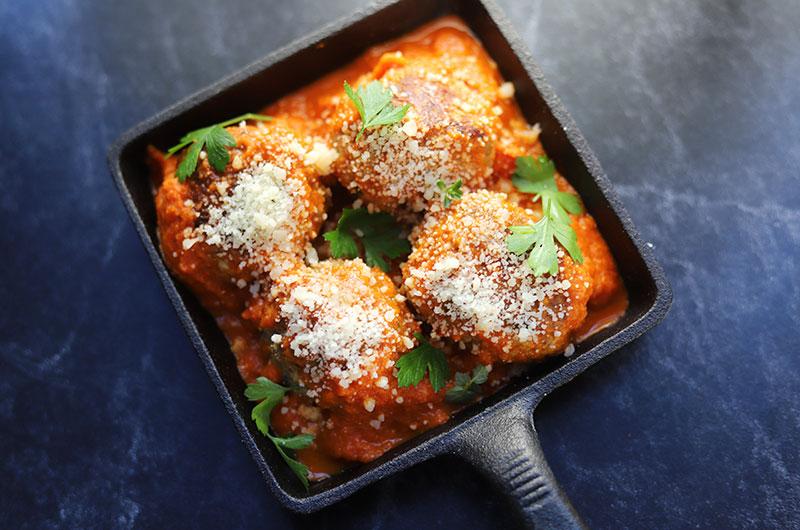 And meatballs! Simple Parmigiano Meatballs! Or Chicken, Kale, Parmigiano and Ricotta Meatballs!
Or we could go all out and make Beef Ragu with Bacon, Tomatoes and Mushrooms. Sure that might seem a little wintry to you folks in America, but here on the Rock it is still mighty cold at night! (And come to think of it, during the day, too. Ugh.)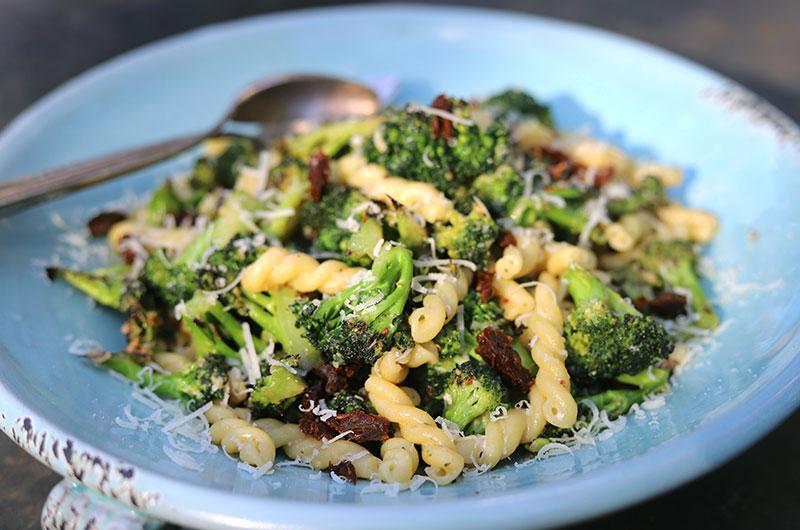 On the stovetop, I love to use my stir-fry pan to make a quick veggie pasta like this Curly Pasta with Broccoli, Sundried Tomatoes, Garlic-Chile Oil and Goat Cheese. That might be nice with your own Homemade Rustic Linguine.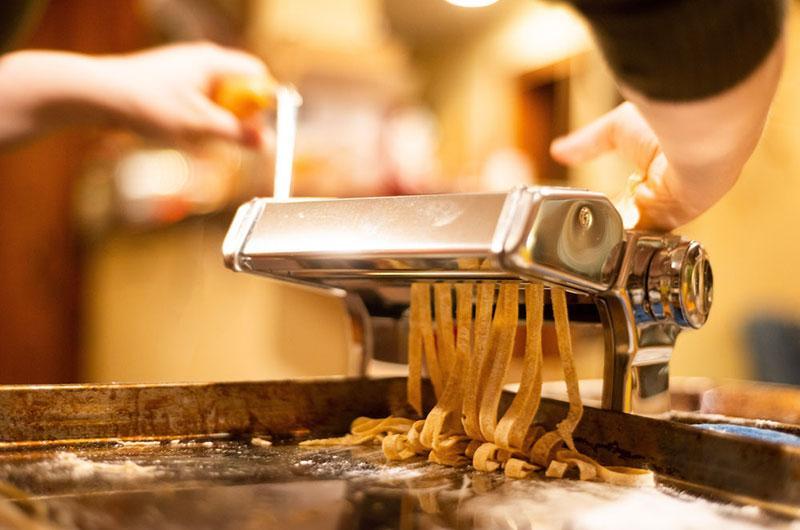 Though I think this dish of Spaghetti with Roasted Cherry Tomatoes and Spicy Garlic Oil would really sing with fresh pasta. (Or with my favorite dried pasta, Montebello, available at Cronig's.)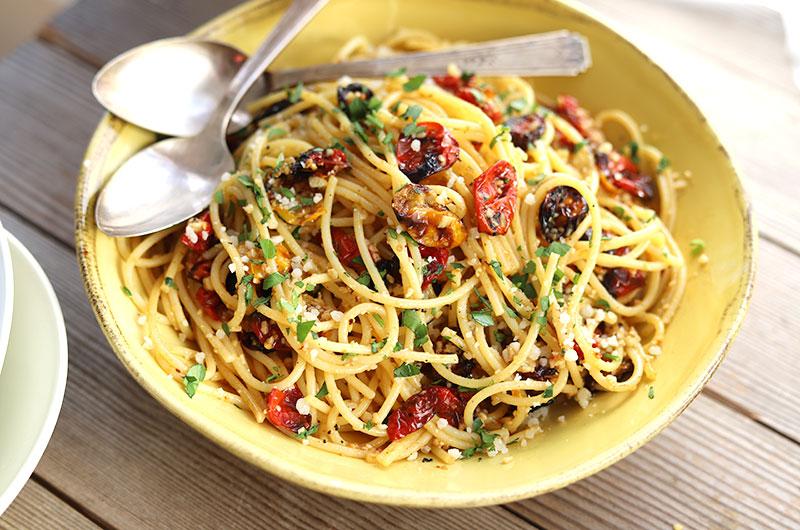 In the end, I think I'm down to two choices for this week: Spicy Three Cheese Macaroni and Cheese ...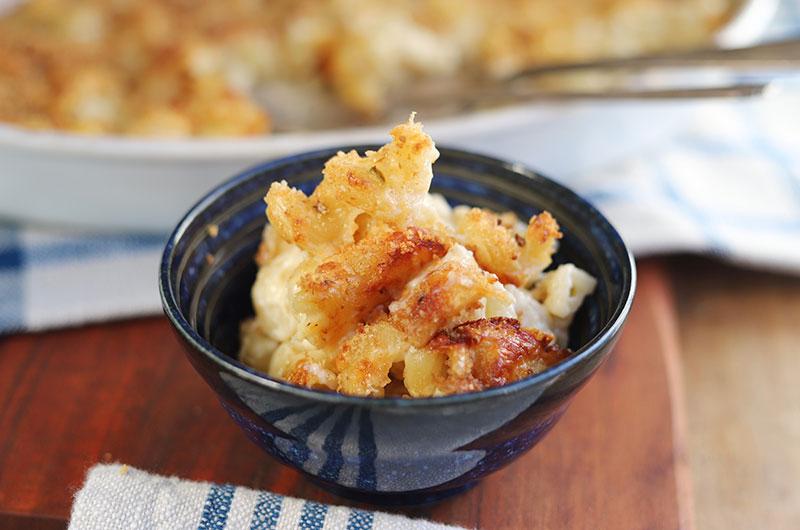 ...or Tortelloni with Roasted Tomato Sauce, Crispy Salami, and Peas.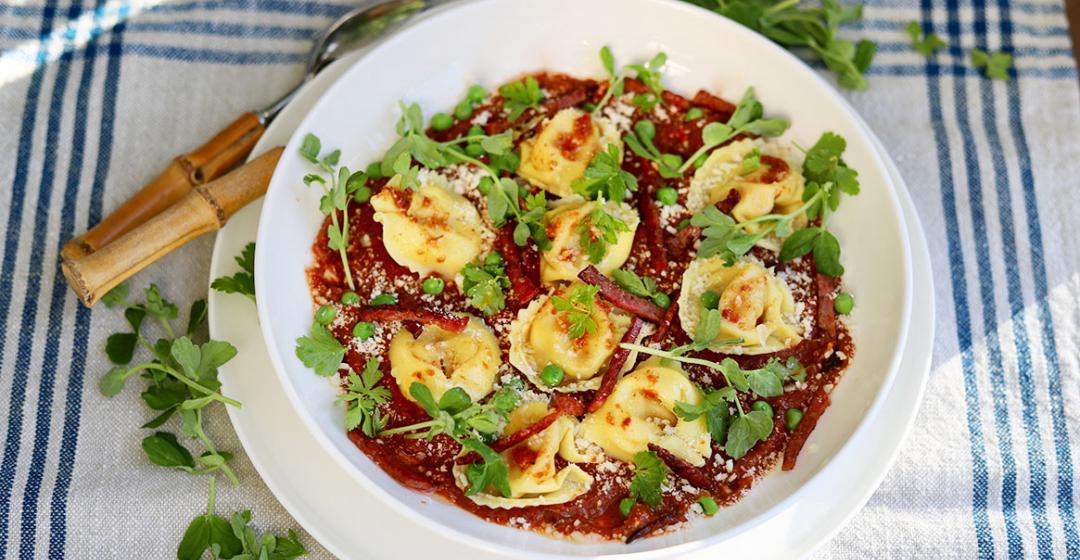 Yes I promise to return next week with vegetables and all things bright and beautiful. In the meantime, take comfort in pasta and the company you keep.
And be sure to follow us on Instagram @cookthevineyard.