I gave my rosemary plant a pep talk this weekend – and a trim. It is not flourishing inside this winter (like many of us!), and I am not happy about this. But having a pile of snippings and a head of cauliflower lying around, I decided on Rosemary-Roasted Cauliflower, Lemons, and Shallots (shallots, of course) for Sunday supper.

At the last minute, I took the whole thing and turned it into a warm winter salad by arranging it on some Salanova lettuce I bought on my last trip to Morning Glory before they closed for a winter break. (They reopen April 1). I topped the salad with crumbled Bluebird, toasted almonds, and some lemon balsamic vinaigrette. And yes, I served some roasted sausages on the side for the carnivore.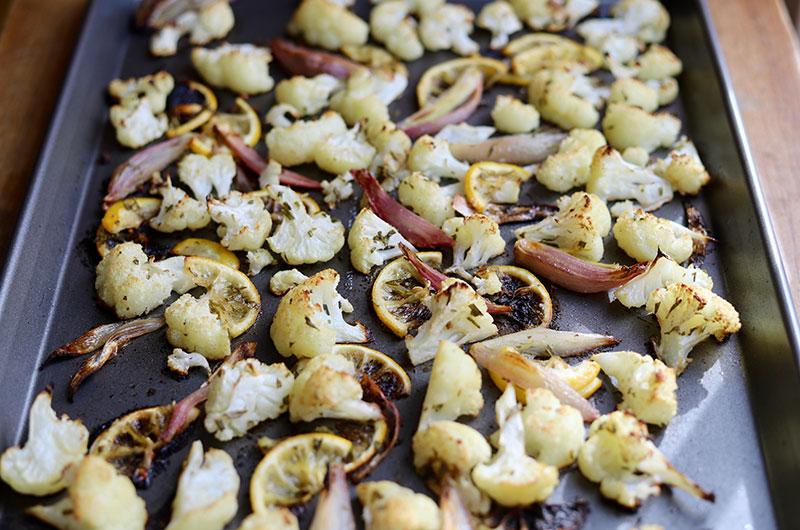 If you like that winter salad concept but want some different vegetables, try this recipe of Caramelized Turnips, Potatoes and Sweet Potatoes With Onions and Thyme which uses one of my favorite techniques for cooking root vegetables: slow-sautéing. Serve the veggies on a mix of baby spinach or kale, radicchio, and arugula with a gingery dressing.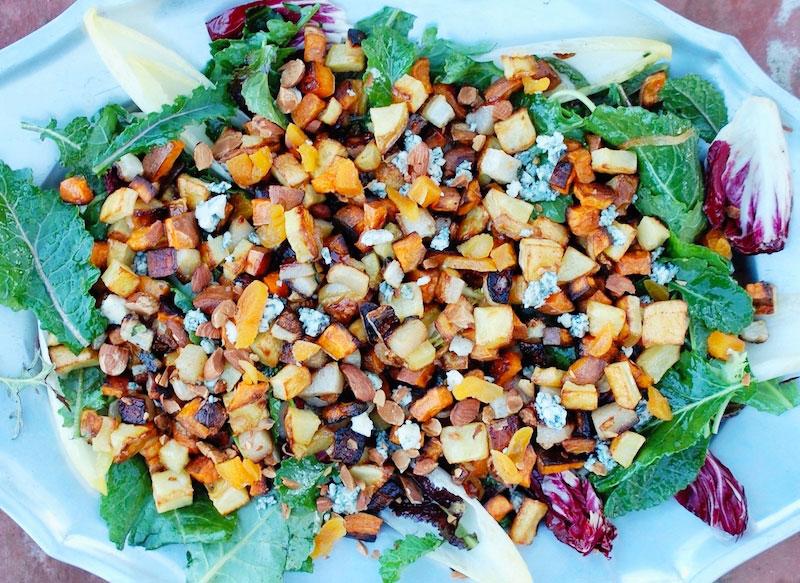 The rosemary plant is now in the shower. My friend Mary at Middletown Nursery told me rosemary needs to be spritzed or sprayed frequently when indoors, because it likes to absorb moisture through its leaves. (After all, Rosmarinus means dew of the sea.) Okey doke. Let's hope that helps.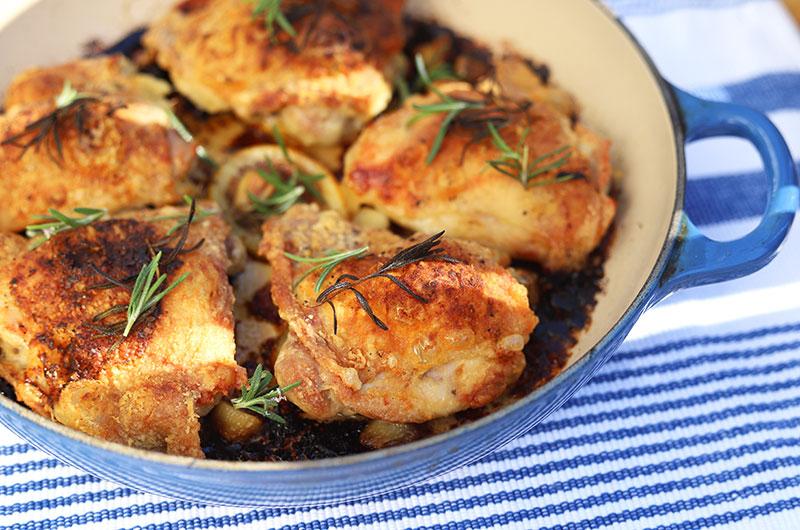 By the way, if you've got a flourishing rosemary plant, you could make Crispy Roasted Chicken Thighs with Garlic, Lemon, and Rosemary or a Gruyere Potato Galette. Just sayin'.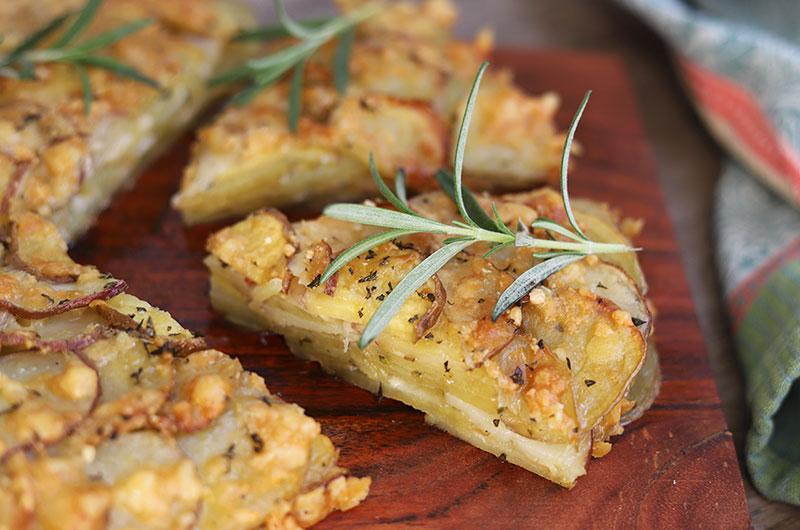 With the rest of my cauliflower (it was a huge head), I'm making this Cauliflower, Leek and Fontina Gratin.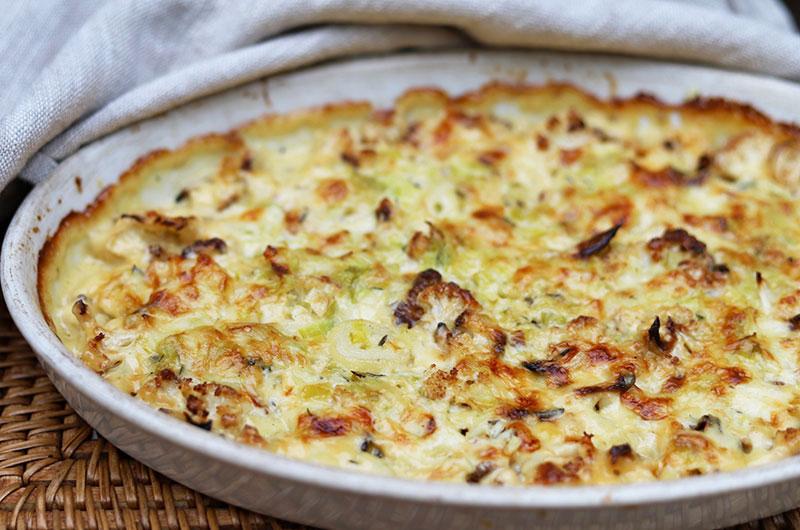 But since the Super Bowl is on Sunday, you might want to make Buffalo Cauliflower if you have some cauliflower on hand.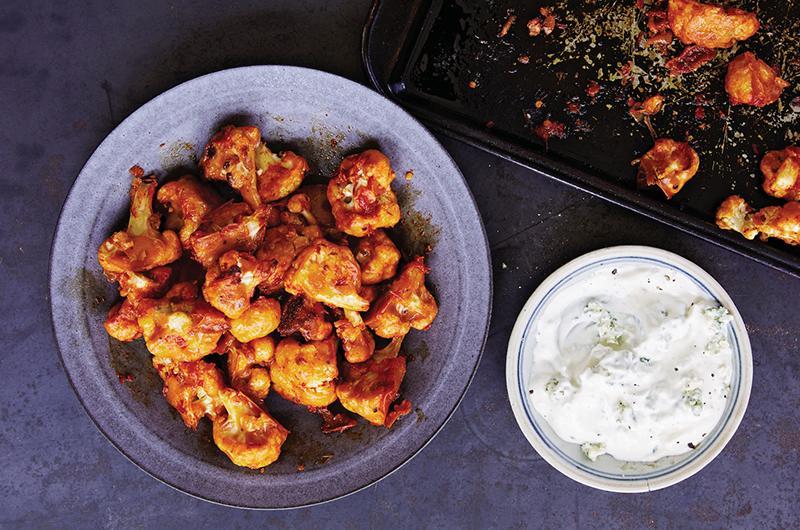 And maybe a batch of Cheater's Beef and Black Bean Chili or Black Bean and Butternut Squash Chili. And some Chocolate Chocolate Chip Cookies. Why not?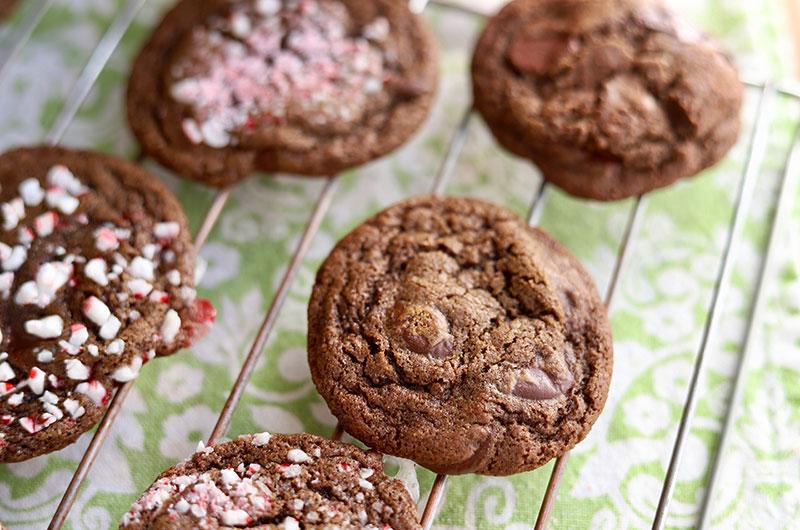 A little housekeeping (the fun kind – no vacuuming involved): We have a new feature on our Recipe index page called Recent Recipes, where you can find the most recently posted recipes. (Check out the snapshot below.) So if you see something on Instagram, you'll can find it here, too. Of course we have three other ways to search for a recipe: by type of dish, by ingredient, and by Google search.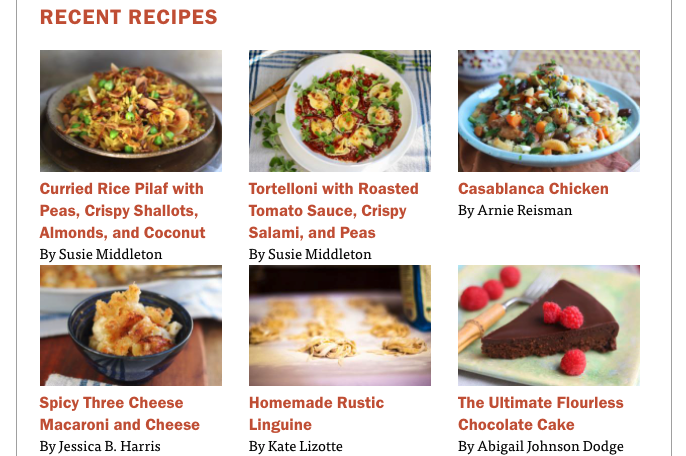 One last thing in the need-to-know department: The Net Result reopened last week after its winter break — hurrah!
We'll see you there, and we'll see you on Instagram @cookthevineyard.