I went on a crispy shallot kick this weekend. Couldn't help myself. I love the darn things, and there is someone in my household (the one who is not canine) who loves texture in his food, so I went with two crispy-crunchy recipes.
Shallots have been supersized in recent years, but that's okay with me. They used to be precious, relegated to fine dice in a French vinaigrette. Now I slice and sauté them until golden to add that earthy, caramel-y flavor to everything. Or I quarter them for sautés and roasted veg. They keep well, so they're a good pandemic pantry purchase.
The first recipe I made this weekend — Curried Rice Pilaf with Peas, Crispy Shallots, Almonds, and Coconut — is multi-textured. Along with a generous garnish of shallots, plenty of toasted nuts and toasted coconut flakes add crunch. Curry and dried fruit round out this flavorful North African-inspired pilaf. With a little pantry-stocking, you can make this any night. (For fun, make your own curry powder.)
The second recipe, Stir-Fried Broccoli and Peppers with Crispy Orange Peel, Ginger and Shallots, was a flavorful way to move some broccoli (and citrus) along. We don't eat much broccoli in my house, since we favor cauliflower and Brussels sprouts for our cruciferous veggie fix. But in researching vegetables that boost your immune system for a Martha's Vineyard magazine article I'm writing, broccoli kept popping up. I nabbed some perky crowns at Morning Glory last week and promptly forgot about them.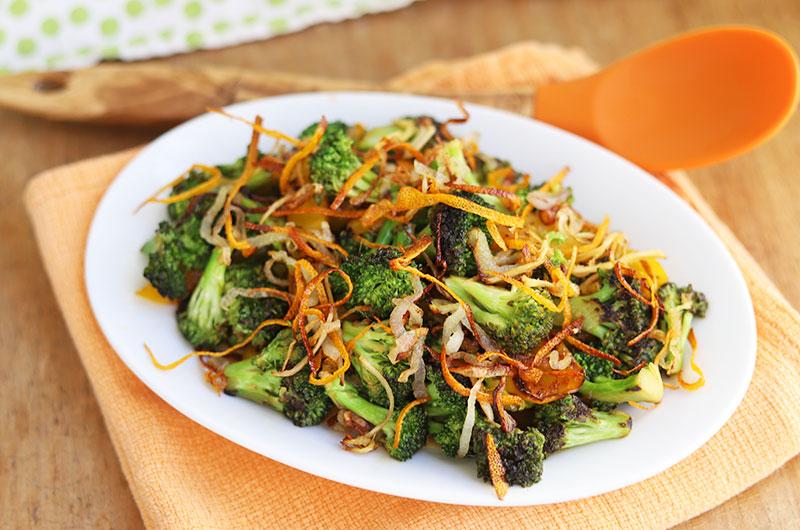 Discovering them in the fridge next to my growing collection of oranges (more immunity!), I remembered a recipe I'd done for Vegetarian Times years ago. And voila, a very tasty dish with a tangy sauce and a nifty crispy garnish of stir-fried orange peel, ginger, garlic and shallots. It's a make-it-and-eat-it kind of dish if you want the best texture.
In retrospect, I could have done a number of delicious things with that broccoli: Peanut Noodles, for one; Broccoli, Bacon, and Gruyere Bread Pudding (yum); Curly Pasta with Broccoli, Sundried Tomatoes, Garlic-Chile Oil, and Goat Cheese (now on the list); Gingery Fried Rice (no such thing as too much rice).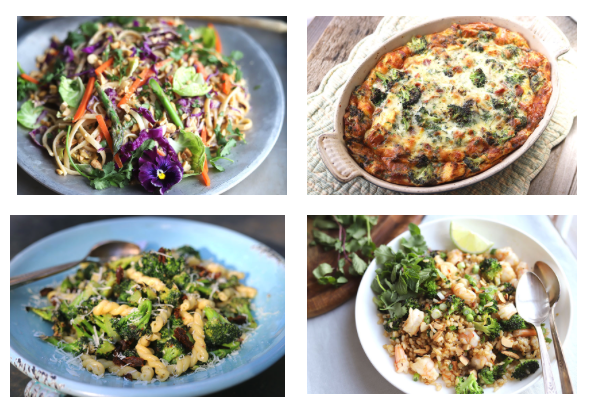 But while poking around our recipe index (it's a fun place — you should visit!), I discovered we've been neglecting another delicious cruciferous veg: broccoli raab. I know it's not everyone's favorite, but its intriguing bitterness can be offset with creamy and spicy ingredients. For now, try Joe Yonan's Garlicky Great Northern Beans and Broccoli Raab Toast, and we'll cook with more raab (aka rapini) soon.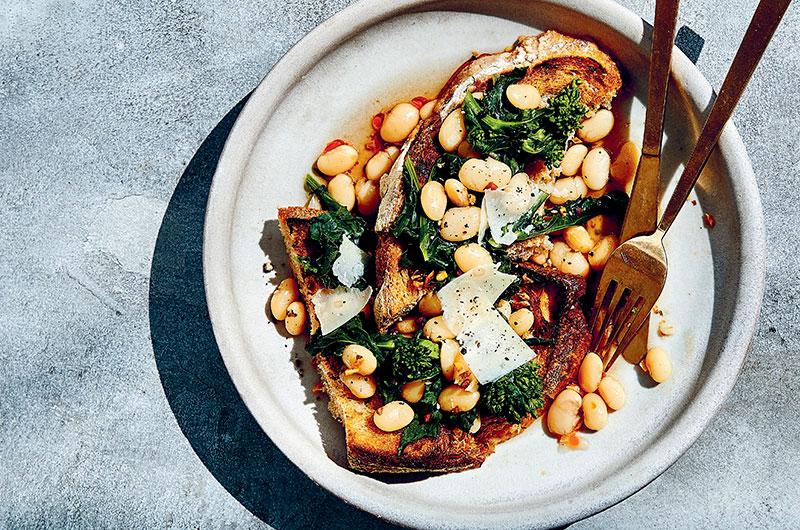 Toast recipes, from avocado to butternut squash to hummus, are something we have plenty of here on Cook. Which reminds me, I think a snack of Chocolate Toast is in order. Eat one of those and we'll see you on Instagram @cookthevineyard.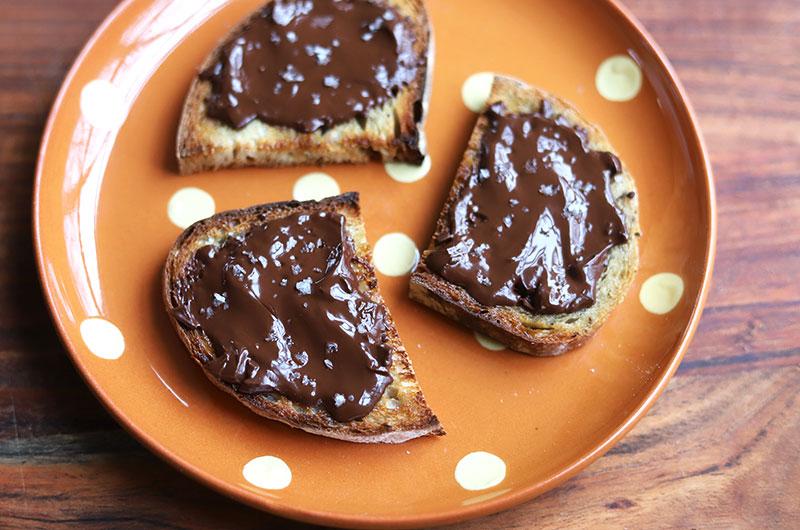 *