I see orange everywhere I look. It's just something I'm drawn to this time of year, even though we don't have spectacular fall foliage on the Island. Instead we have fiery late-blooming dahlias and tithonia, profusions of pumpkins (both real and glass), and farm animals in every shade of amber. I grab on to the cheery color to stay connected and energized.
It spills over into the kitchen: Somehow I managed to buy sweet potatoes three times last week. I don't have a capacious kitchen – and no designated area for root storage – so sweet potatoes kept falling out of the cabinet where the bags of flour and sugar and chocolate chips live. It was a mess. Fortunately, I had plans for them, starting with a very orange soup, of course: Spiced Red Lentil and Sweet Potato Soup with Coconut Milk and Cilantro.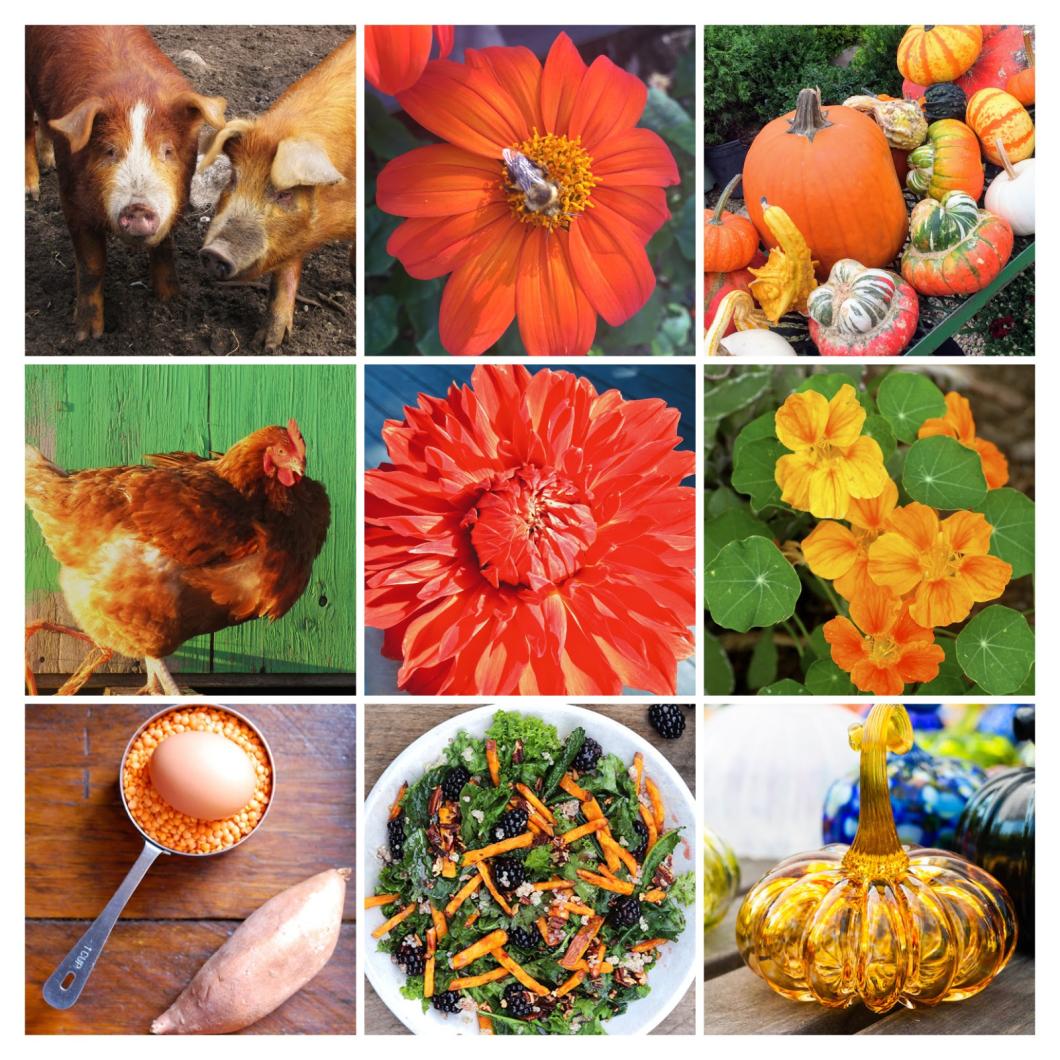 I was so happy to say hello to those quick-cooking red lentils again. They couldn't be easier to turn into dinner and they take on the warm spices – turmeric and ginger and chili – so effortlessly. This satisfying soup gets a silky finish from coconut milk and a bright hit from lime.
Now that I've got the red lentils out, I think I'll make Joe Yonan's Red Lentil Ful with Sumac-Roasted Cauliflower.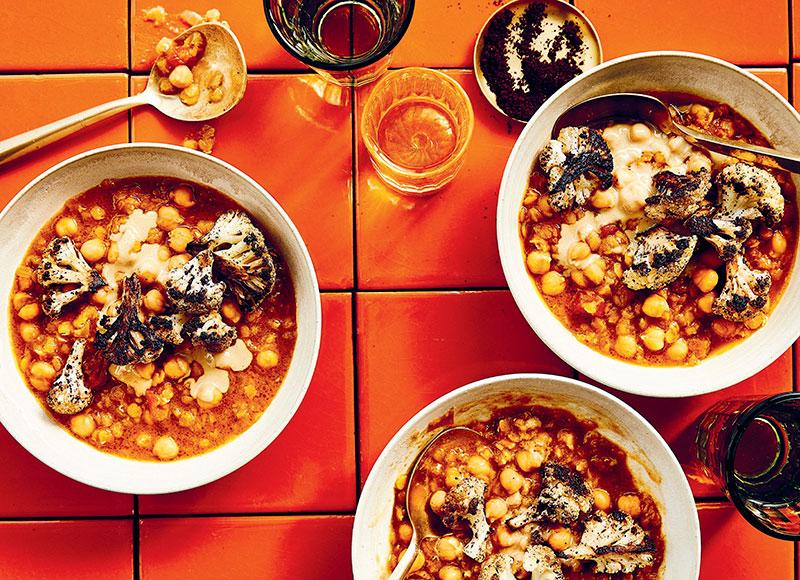 But those sweet potatoes! I've found some small ones at Cronig's that I love. (They aren't the sweet potato fingerlings, which have a drier texture, just small sweet potatoes.) We've been roasting them, cut in half (they get tender in about 30 minutes) and topping them with crispy chorizo and shallots we've cooked in butter (using the butter, too!). Then a drizzle of maple syrup, a squeeze of lime, and a sprinkling of MV Sea Salt. So good.
That's a no-recipe recipe!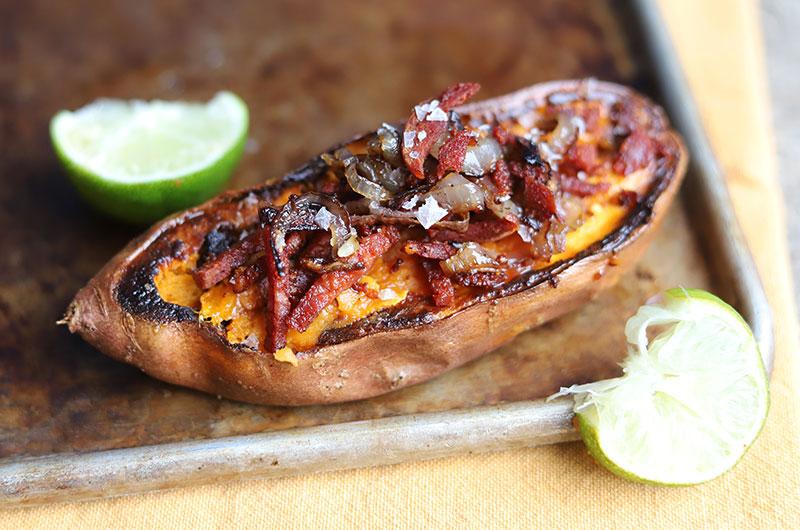 Of course we'll make many, many batches of Sweet Potato Mini-Fries in the coming months, and we'll use them in warm salads like this Kale Salad with Sweet Potato Fries and Blackberry-Lime Dressing (below, right) and these Caramelized Turnips, Potatoes, Sweet Potatoes with Onions and Thyme (left) served over greens.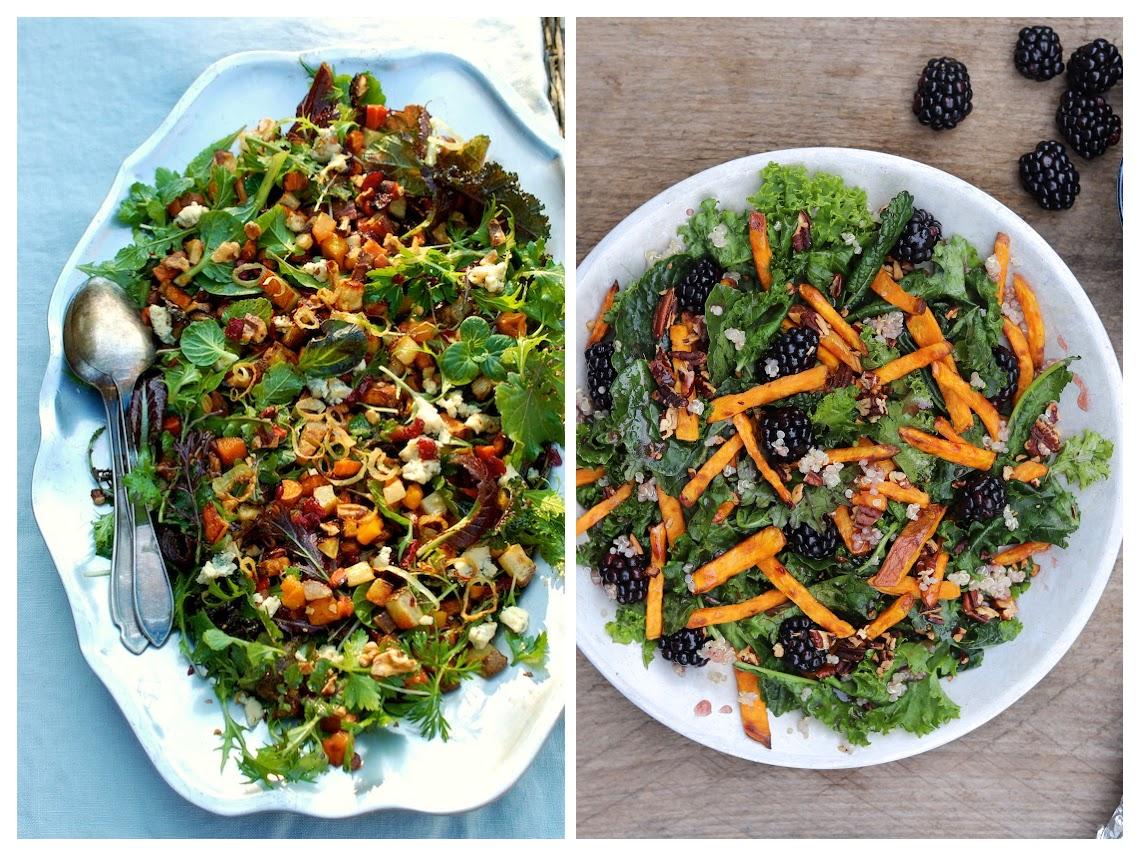 And we're not going to wait until Thanksgiving to make Sweet Potato Gratin with Caramelized Leeks, Spinach, and a Pecan Crumb Topping.
For lunch, perhaps Sarah Waldman's Lemon Tahini Sweet Potatoes and Chickpeas. And for supper one night, her Slow Cooker Moroccan Chicken Thighs with Sweet Potato.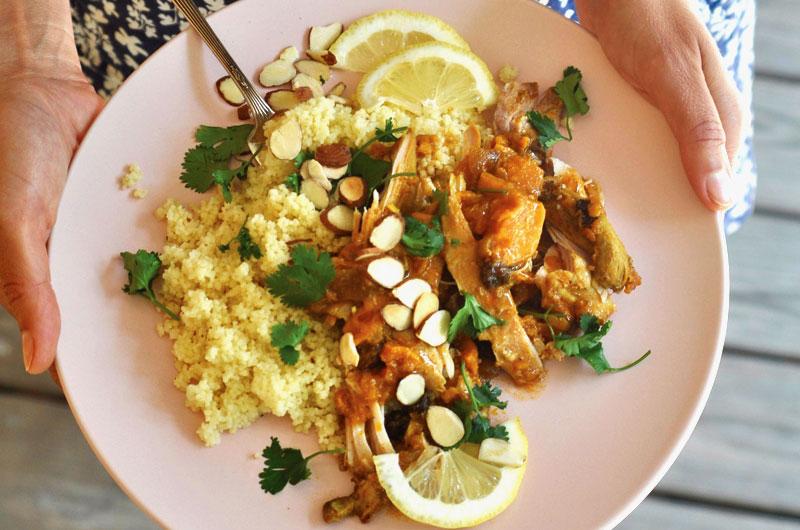 Not to worry, my fall vegetable obsession extends beyond the color orange – all the way into something that's pretty drab-looking, frankly. But good! It's roasted cabbage.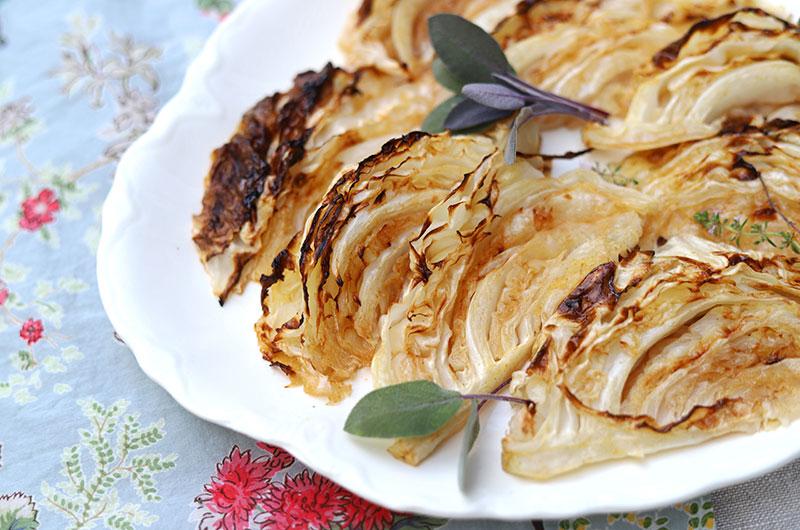 I've been playing around with this easy technique, which makes cabbage sweeter and tastier, and my recipe for Roasted Cabbage Wedges with Apple Cider Butter is darn tasty. What's not to like? Other than the color.
On that note, here's something orange (ish) for your supper that has (almost) nothing to do with vegetables: Chicken Tortilla Soup.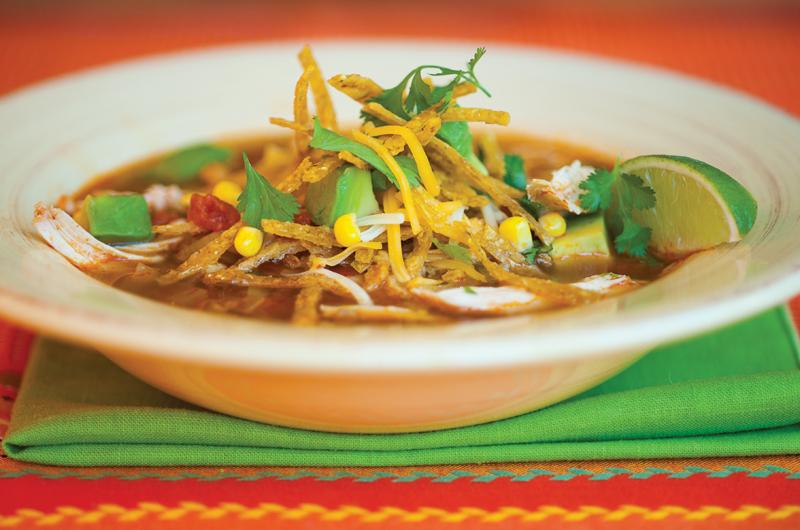 We'll keep things bright on Instagram this week. See you there @cookthevineyard.