You don't need a holiday to make barbecued chicken. Or ice cream pie for that matter. And fresh peas and new potatoes are all the excuse you need to make a light, fresh potato salad. But let's just say that you might be in the mood for a quintessentially summery menu this weekend. In that case, we've got what you need.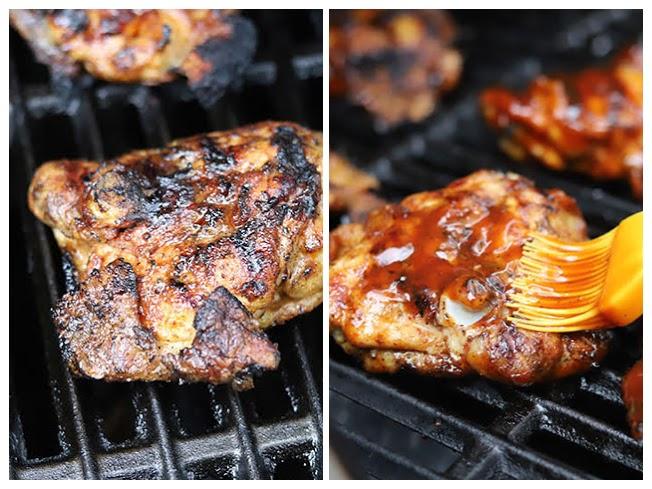 Here are the directions you'll need to make delicious Barbecued Chicken Thighs with Spice Rub and Quick Sauce. Both the rub and the sauce (made from five ingredients you've got in your fridge) come together in less than five minutes. The chicken cooks in about 45 minutes. Bone-in thighs need no more prep than rubbing on the spice blend. With very little effort (but a bit of fun, hands-on cooking), you'll have deeply flavorful results.
I thought of two potato salads to go with the chicken. Here's a classic, lightened up: Potato Salad, Farm Eggs, Celery and Crème Fraiche Dressing. But since my peas are going nuts in the garden, I'm definitely going to make New Potato Salad with Fresh Peas and Mint. It's my favorite potato salad recipe, one I developed for my first cookbook, Fast, Fresh & Green.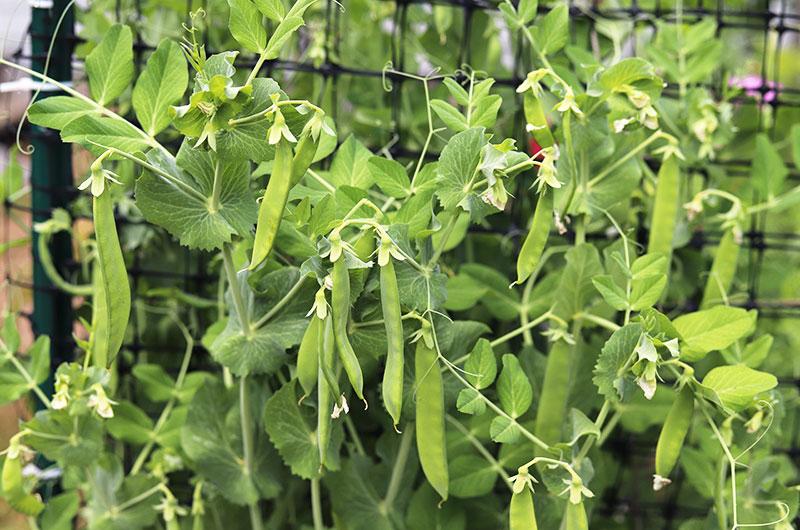 By the way (diverting from our menu for a minute), if you, too, have peas in your garden or peas coming from a CSA share, don't forget how much they love bacon and chorizo. Two recipes I mentioned earlier in the spring are perfect for right now: the Ottolenghi-inspired Smoky Sugar Snap Peas and Greens with Chorizo, Lemon, and Yogurt and Sautéed Sugar Snaps with Salami Crisps. If you've picked up some of those great F/V Martha Rose sea scallops at the farmers' market, try Tina Miller's Seared Sea Scallops with Spring Peas, Leeks, and Prosciutto.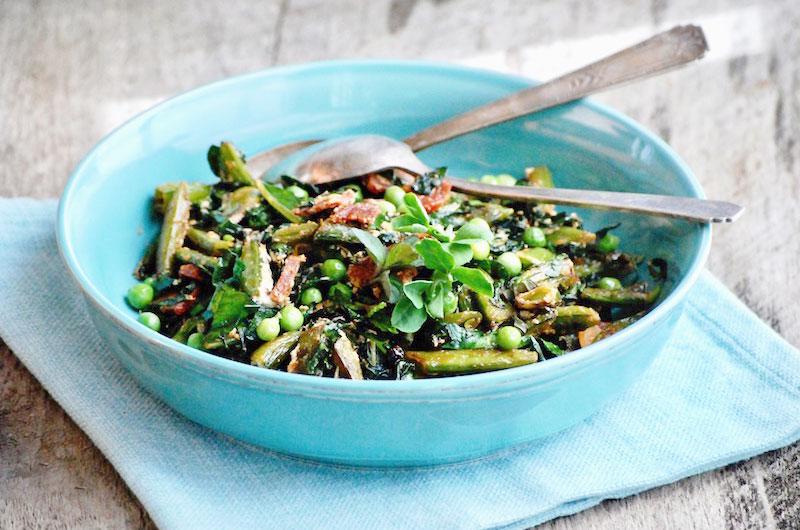 And if you don't have peas in your garden – maybe your veggie garden is still in its infancy, in fact – don't despair. This month I wrote a piece for Martha's Vineyard magazine on getting a veggie garden going, no matter how late in the season. In Grow Where You're Planted, I list crops that you can direct seed right now – beans, summer squash, cucumbers, and more – and harvest later in the summer.
So speaking of the garden, I'm still picking strawberries every day, so I will continue to torture you with strawberry recipes. It's become sort of a challenge now — to see how long I can keep this going. (Alas, blueberries are right around the corner.) But again, I have good reason: For your holiday weekend dessert, I think you should make this Summer Berry and Vanilla Ice Cream Pie with Chocolate Sauce.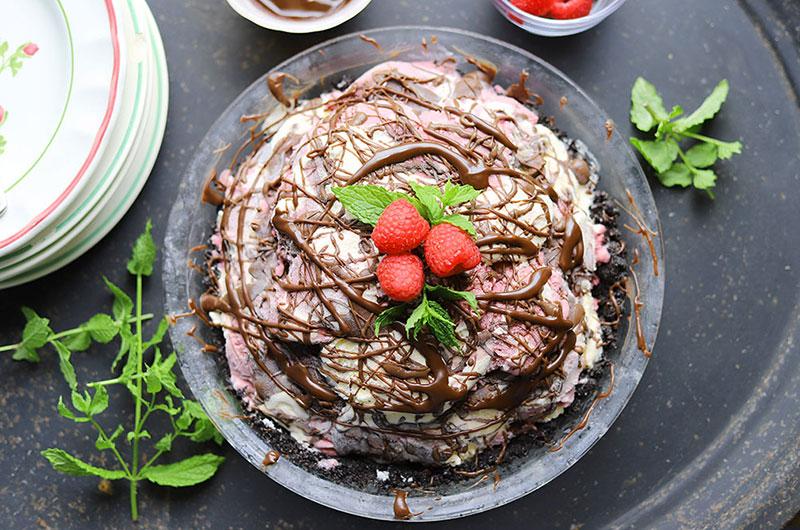 And you should make the ice cream with strawberries (instead of black raspberries), as we did this weekend. Just sayin'. You won't be sorry. Happy weekend. See you on Instagram @cookthevineyard!