I grew up in Washington, D.C. where the long Memorial Day weekend was very much the start of summer. It was often hot — as in over-80-degrees hot. We usually drove to the Delaware shore to escape the heat and take our first swim of the season. The weekend would be filled with cousins, my grandmother Honey's cooking, and clams or oysters my uncles had gathered.
Not much about this Memorial Day (with the possible exception of oysters, which we may throw on the grill) will resemble those family holidays. It will be just the two of us — and Farmer the black Lab — this weekend.
The weather's a bit different, too. Tonight on Martha's Vineyard the low temperature will be 39 degrees, and as I write, the wind is howling — a steady 25 mph, gusting to 36 mph. My tomato seedlings are shivering next to a sunny window in the dining room. Fortunately, the lettuce in my vegetable garden is plenty happy; like us, it's resilient. (Need a lettuce primer? Click here.)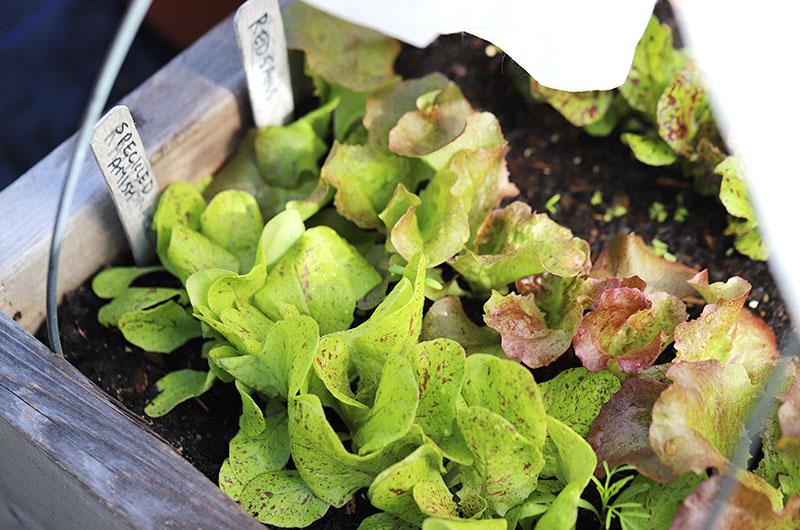 Traditions must go on though, and we will stand outside at the grill no matter what. I hope you will too. You could start perfecting your vegetable-grilling skills; grab some tips by reading Scrumptious Salads Fresh off the Grill.
It's a great time to make Grilled Sesame Ginger Asparagus and Portobello Salad with Napa and Spinach Slaw (top photo, left), since Morning Glory began harvesting asparagus this week. That's Purple Passion below; Simon Athearn says the farm has 1600 linear feet of it!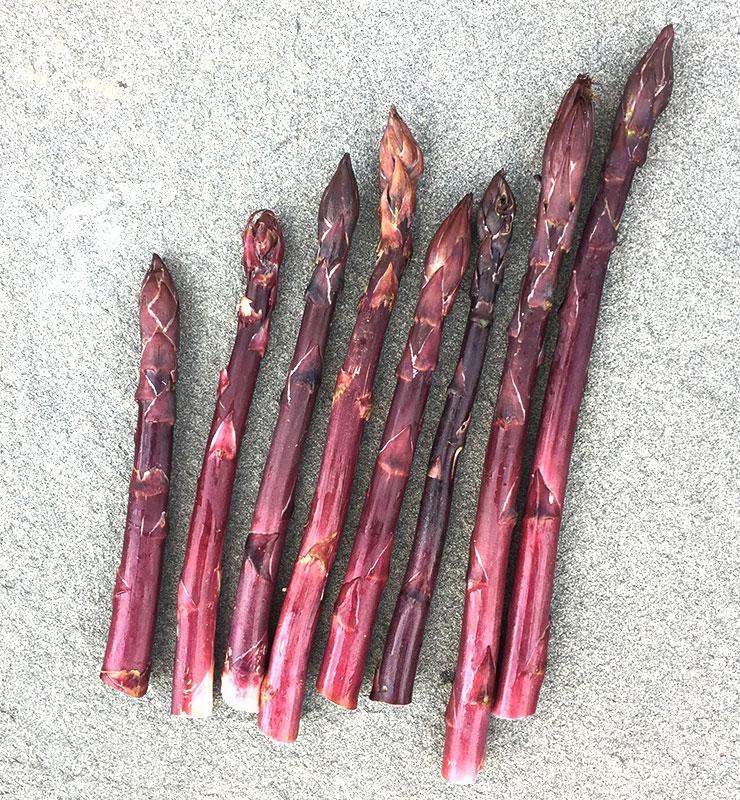 Don't worry, not all of these salad recipes are just veggies. This Grilled Potato, Shrimp, Green Bean, and Tomato Salad would be great with Island sea scallops, too. And there's always chicken (of course!). The recipe for Asian Grilled Chicken and Bibb Lettuce Wraps (top photo, right ) has a great little marinade for boneless chicken thighs tucked within it.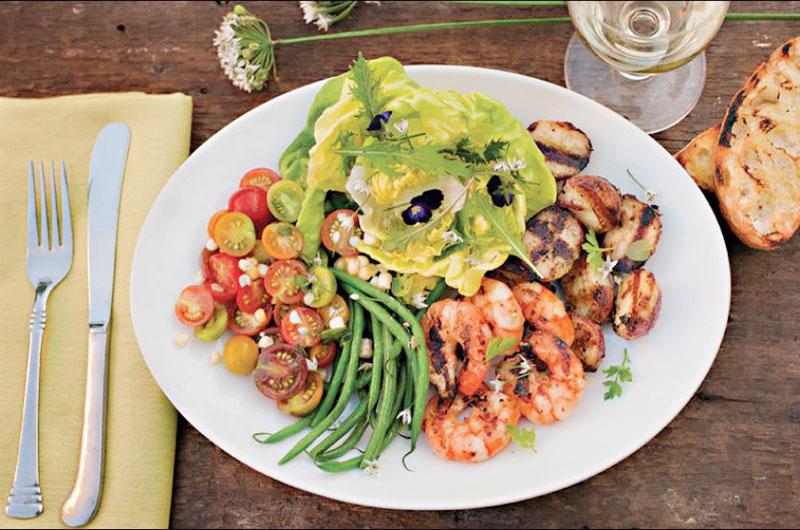 Rather skip the salad altogether? You could do Grilled Rosemary Garlic Lamb (chops or boneless leg) or you could follow Tina Miller's tips for a DIY "Burger Bash" minus the crowds. (I know, a little something gets lost there.)
But before we leave the veggies behind completely, I wanted you to know that MV Mycological has started home delivery of their wonderful protein-packed, immune-boosting Island-grown shiitakes. Catherine Walthers caught up with the guys this week and gives us the story, "Your Mushrooms, Ma'am."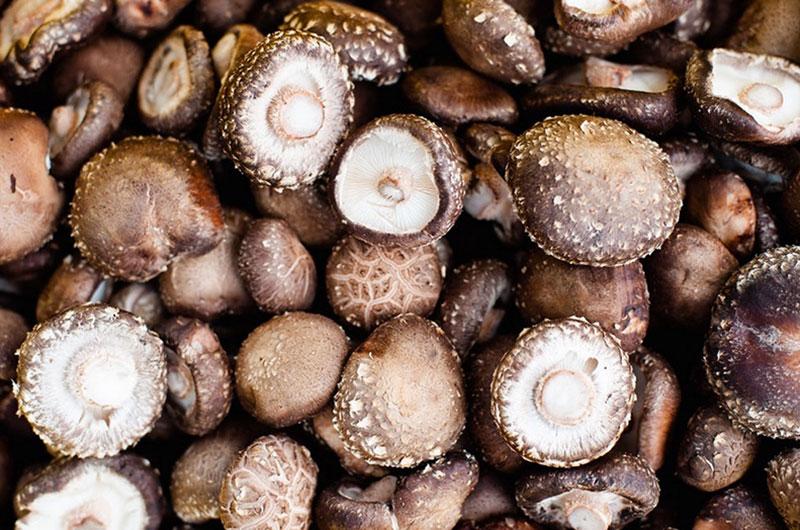 Cathy also offers two great ways to use MVM shiitakes: Penne with Asparagus, Mushrooms, and a Creamy Parmigiano Sauce and this Quick Asian Noodle Soup. By the way, MVM is donating a pound of shiitakes to the Island Food Pantry for every 10 pounds they sell.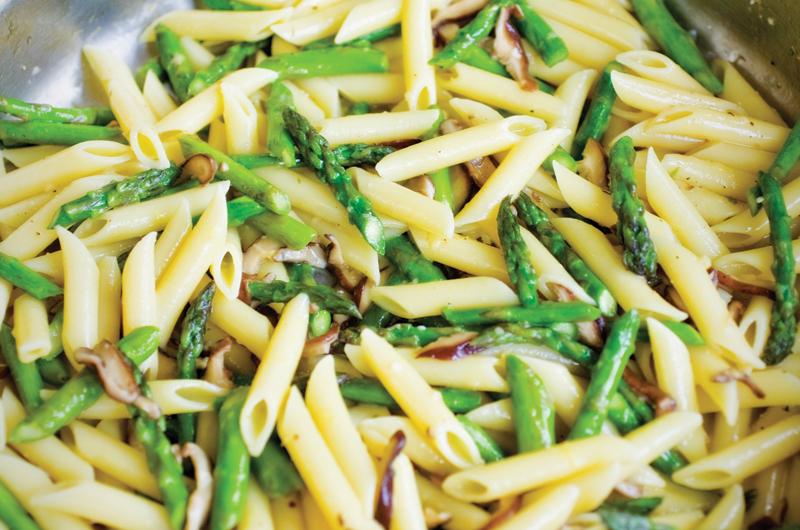 My favorite way to cook shiitakes is, you guessed it, on the grill. Some variation on Grilled Maple-Tamari Shiitakes has appeared in every cookbook I've written. The flavor is out of this world (sort of double-umami) and the technique is straightforward.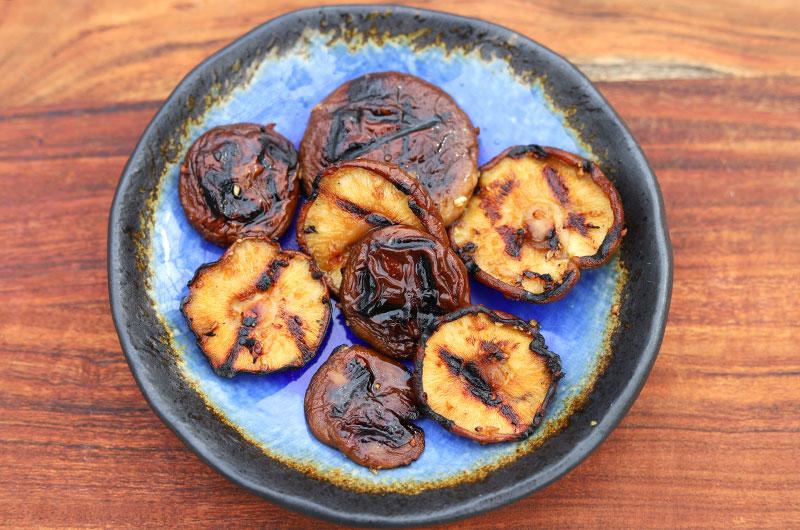 And now it's not only mushrooms that you can have delivered straight to your Island door. The new Salt Rock Chocolates has begun home delivery (mine arrive tomorrow — can't wait!) and Tim Walsh (@fv_helenl) will deliver fresh lobsters to your house, too. All that on top of the amazing oyster giveaway that happened this weekend.
The Island food community is incredible. Lots of restaurants are open for take-out this weekend, so please give them some love. Next week I'll let you know more about how Island farms are getting creative, too. Maybe this is your year to join a CSA.
Until then, I hope your weekend is sunny and delicious, and we'll see you on Instagram.