Last week I jumped the gun on the whole spring asparagus thing and wrote about planting it and eating it for the Vineyard Gazette. Couldn't help myself. It's been pretty grey here, and we need fresh green things. Since then, the first asparagus has popped up in Vineyard gardens, but we still have a few weeks before Morning Glory Farm begins harvesting.
When that happens, you'll be ready with a recipe that's perfect for those thick spears: Quick-Braised Asparagus with Dijon-Thyme Pan Sauce.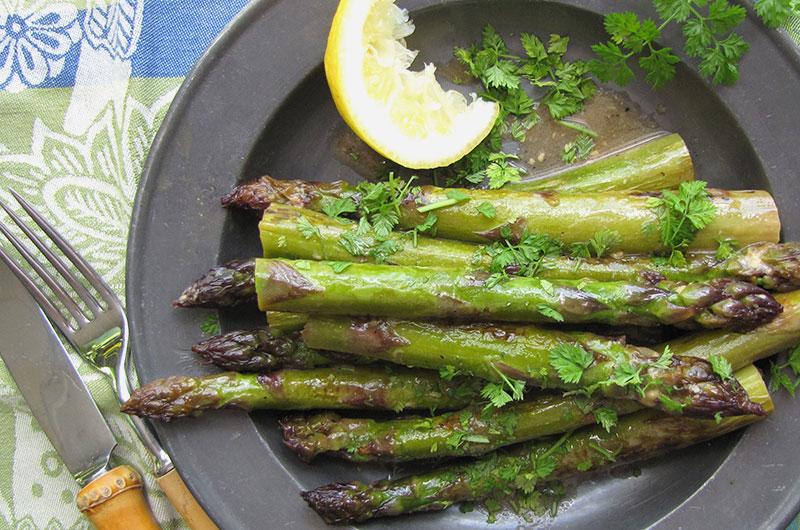 Until then, grocery store spears of any thickness can go in Sautéed Asparagus with Prosciutto Crisps and Parmigianno. (Substitute any cured ham for the prosciutto.)
For that recipe, I like to cut asparagus on the bias — pieces about 2 inches long and ¼ inch thick. They're pretty, and they cook quickly and evenly on high heat.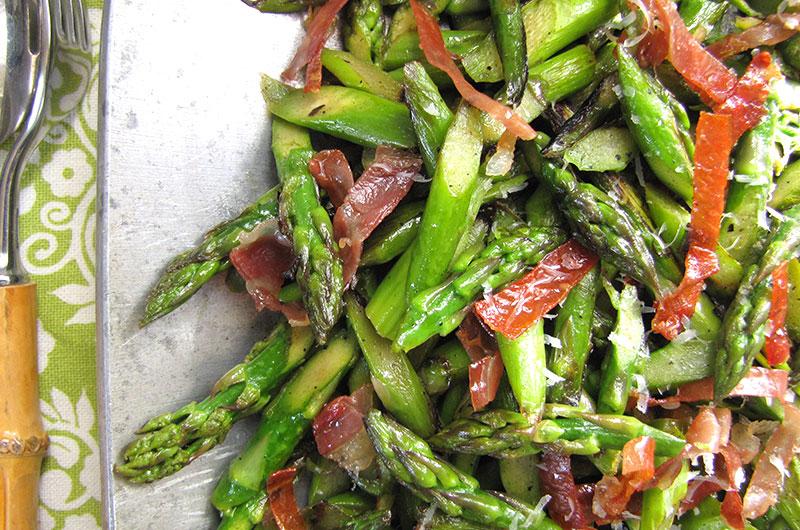 Now I know I've been talking about sea scallops a lot recently, but I finally got up to Menemsha on Saturday to buy a couple pounds directly off the boat. I feel that while we're lucky enough to have these treasures, we should celebrate them!
Not only do sea scallops pair well with spring flavors, but they bridge the seasons, too. And since "spring" on the Vineyard is chilly and damp, we need something hearty.
So on Saturday I paired my Seared Scallops with Creamy Mashed Yukon Gold Potatoes, and then garnished them with the Sautéed Asparagus (no prosciutto — I used salami!), and chives from the garden. It was a hit. You could certainly do this combo with sear-roasted fish or shrimp instead of scallops.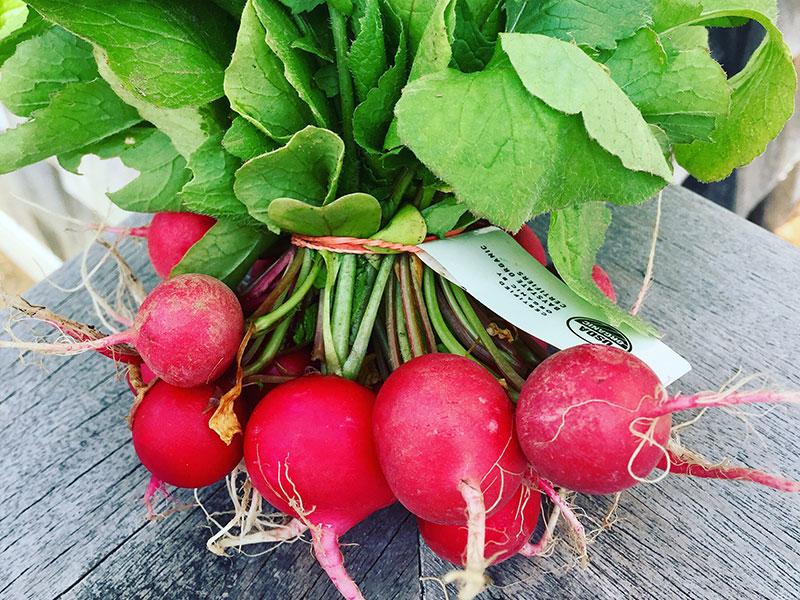 I was overjoyed to pick up a fresh bunch of radishes at Grey Barn, so I also made a little batch of Almost-Instant Pickled Radishes to give the scallops a bright note.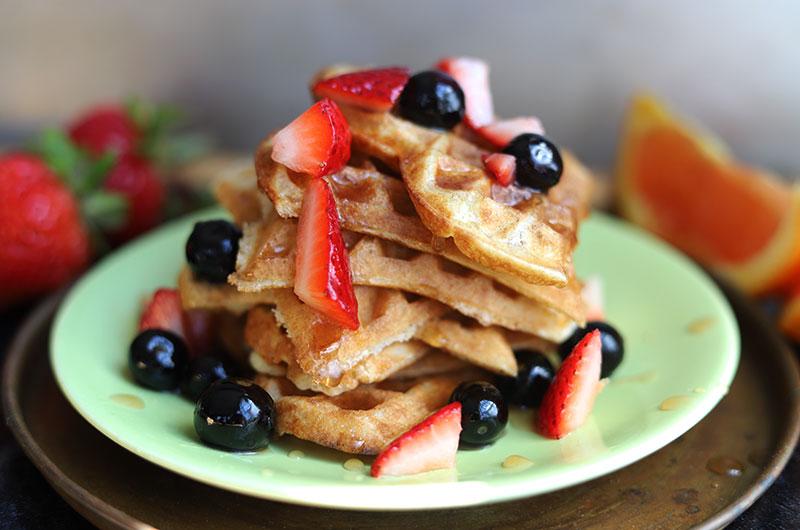 On Sunday, we tested our new sourdough starter (courtesy of my friend Sweet Annabelle) by making Classic Sourdough Waffles. I grabbed the recipe from King Arthur Flour and started the batter the night before. My tired waffle iron expired halfway through the large bowl of bubbly batter, so we switched to pancakes. Both were super-light and delicious, especially with the fruity maple syrup from this French toast recipe. Now if I can just find time to join everyone in the sourdough bread baking extravaganza, I'll be happy!
Hey, don't miss the season finale of The Great Food Truck Race, this Thursday night, April 23, at 9 p.m. on the Food Network. Our own Team Lunch Ladies, a trio of Vineyard cooks led by West Tisbury School chef Jenny DeVivo, is in the finals. Good luck, crew!
Check in with us on Instagram this week, and happy cooking.