Maybe you've seen the cookies on Facebook or seen Ann DeWitt darting from the bank to the post office in Chilmark, leaving her "leftover" cookies (the ones that aren't absolutely perfectly decorated, but are still perfectly delicious) behind, just because. Now Ann, who's been a Vineyard summer resident since she was a child and joined the year-round population last year, has officially launched Sweet Annabelle's Cookies.
She first made her hand-decorated sugar cookies for friends and family and wound up selling them on a regular basis to a take-out shop when she lived in Athens, Georgia. Since then she's been baking for weddings, showers, and celebrations of all kinds. And now, with all permits in hand, her Vineyard business is good to go. While Ann has hundreds of cookie cutter shapes, her most popular Vineyard themes are lobsters, lighthouses, surfboards, flip flops, sunglasses, beach balls, daisies and other flowers, and dogs, of course.
Authentic details are added to every design, and best of all, the cookies taste good. "It's important to me that they be delicious," Ann told the Vine. "So many times you see decorated cookies and they wind up tasting like cardboard." Her ingredients are just butter, flour and sugar.
Ann's cookies are currently available at Black Sheep Mercantile (at the Airport in Edgartown), and you can also contact her about custom orders (two bakers' dozen-minimum) at sweetannabellescookies@gmail.com.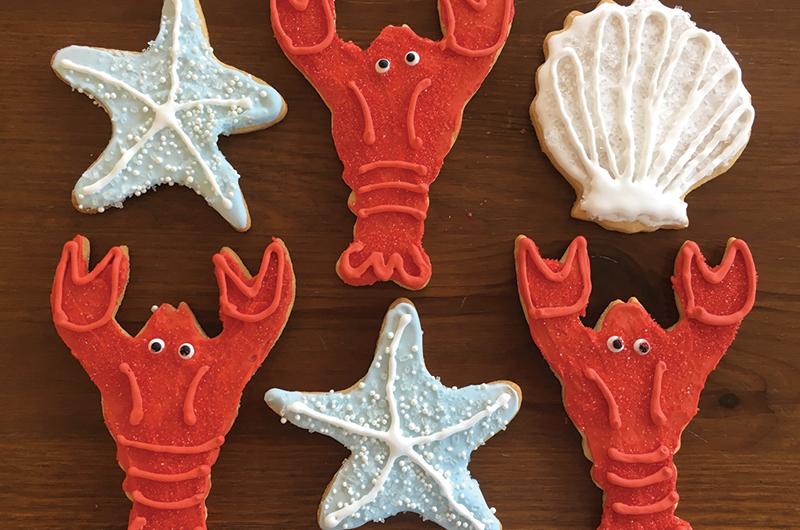 *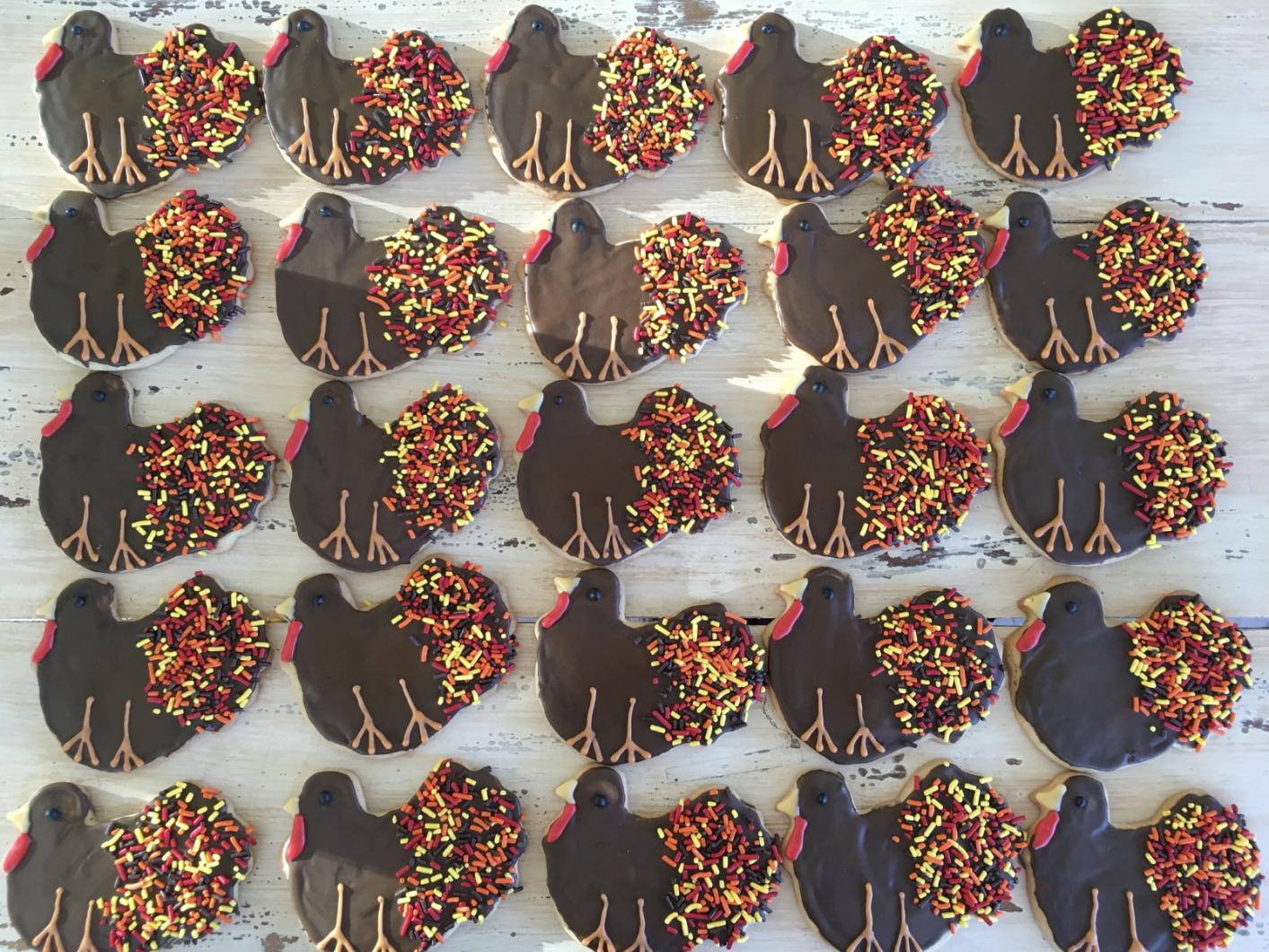 *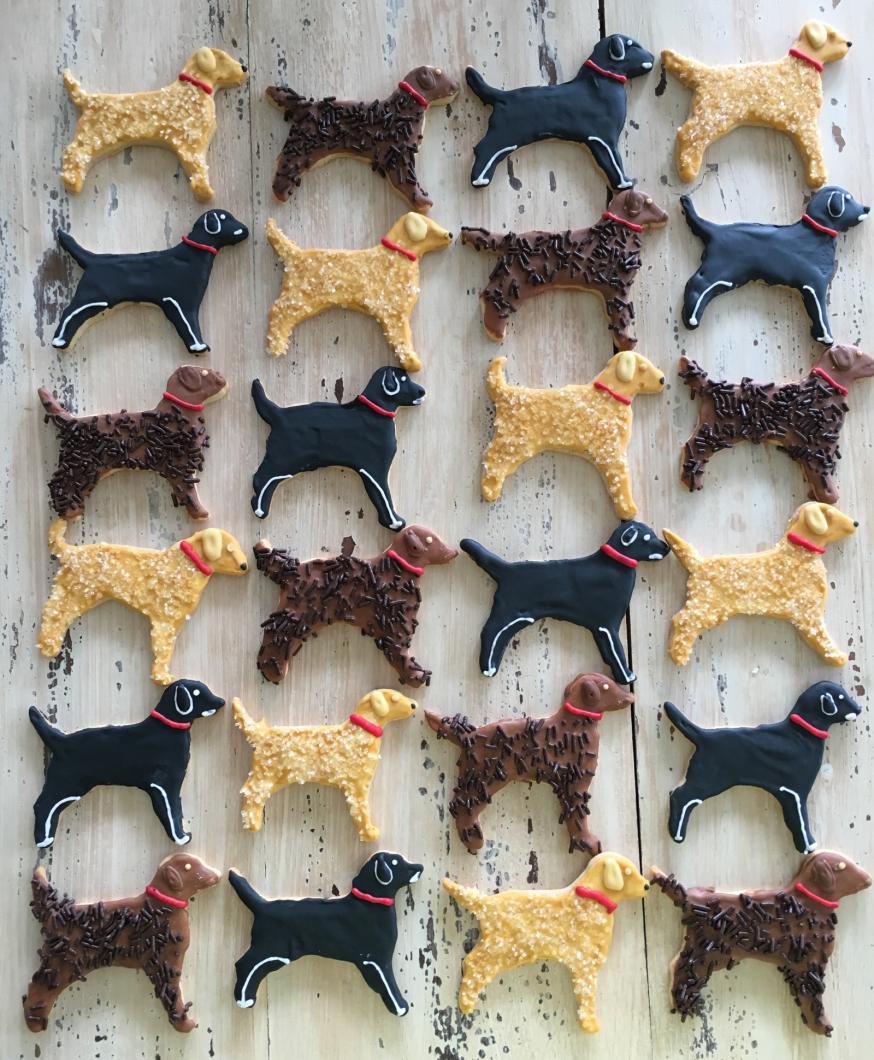 *
*