Maybe you, like me, have been thinking a lot about old friends, wondering how they're doing. This weekend I began to wonder (okay, worry) about my friend Sarah, who lives in Spain with her two teenage daughters.
Sarah and I worked side by side as editors at Fine Cooking magazine for many years and developed the kind of in-the-trenches friendship that's unbreakable. On Sunday we exchanged emails, and I was relieved to hear that she and her kids are doing okay.
Later that afternoon, a dreary and damp one here on the Vineyard, I made Sarah's Chocolate Toast, a recipe for a traditional Spanish after-school snack. Sarah's version has a twist — olive oil and sea salt — that she picked up from chef José Andrés (yes, the same Andrés who is always first to feed the hungry in a national disaster).
I shared my chocolate toast with my partner, of course, to try to calm his cabin fever. We ate, and all was right with the world — for a short time. I'm hoping chocolate toast can do the same for you.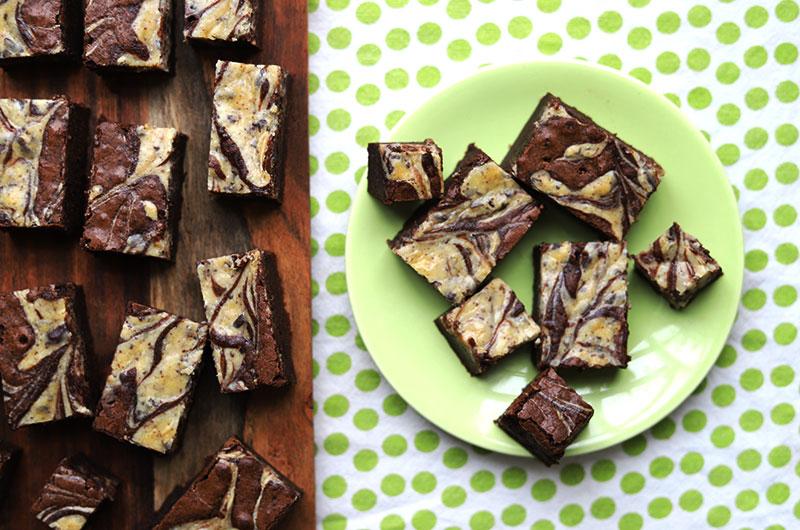 (If not, then Double Chocolate Cream Cheese Fudge Brownies?)
As for the rest of our meals, I wish I could say I was making something nifty everyday (like, say, Spanish Pot Roast with Roasted Roots or Braised Short Ribs with Ginger, Coriander and Apricots or homemade pizza!). But in my desire to be thrifty, many nights are all about using up stuff in the fridge. I don't mind so much; I like the challenge.
The other day I used various vegetable odds and ends to make this Build Your Own Ramen-esque Noodle Soup. I also had lo mein noodles in the fridge that needed moving, but you could use any noodles in this soup. In fact, I stretched my original recipe to be broad enough to give you lots of options. The idea is simply to provide comfort in a bowl. (More noodle and pasta recipes here.)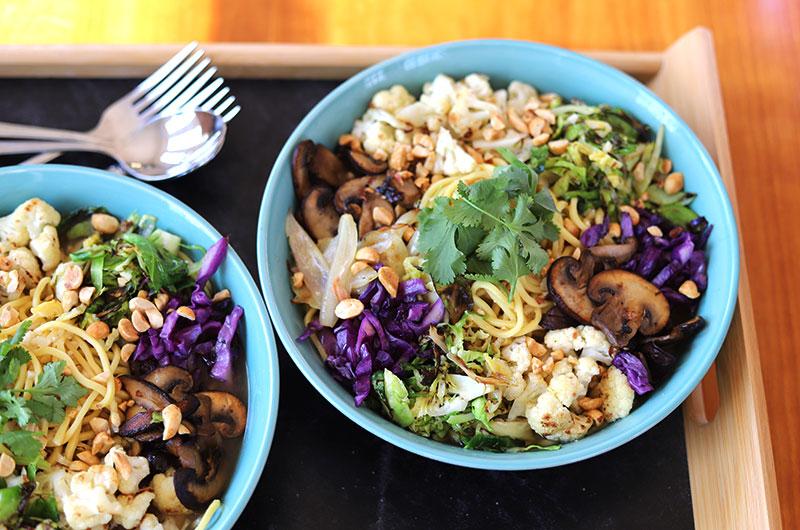 On the Vineyard, people are also combating computer catatonia by getting outside and poking around in their gardens. The soil is just about warm enough to seed arugula and kale. If you want tips for growing greens, read my latest column for Martha's Vineyard magazine: Hey, Who Ate the Bouquet?
In the article, I included this recipe for a Creamy Parmesan Greens Gratin, a dish I've been pushing on unsuspecting greens-disdainers (who wind up loving it) for years.
If gardening doesn't appeal, maybe a virtual event, like a virtual cooking class with Jan Buhrman or Thursdays in the FARM kitchen. Or an uplifting read: Here's a celebration of the heroes in our community who are still milking cows, baking pies, and getting school lunches to kids.
We also have some people in our community who need our help with getting food on the table. Maybe you'd consider donating a few dollars to the Island Food Pantry. Be sure to check in with us this week on Instagram and FaceBook.