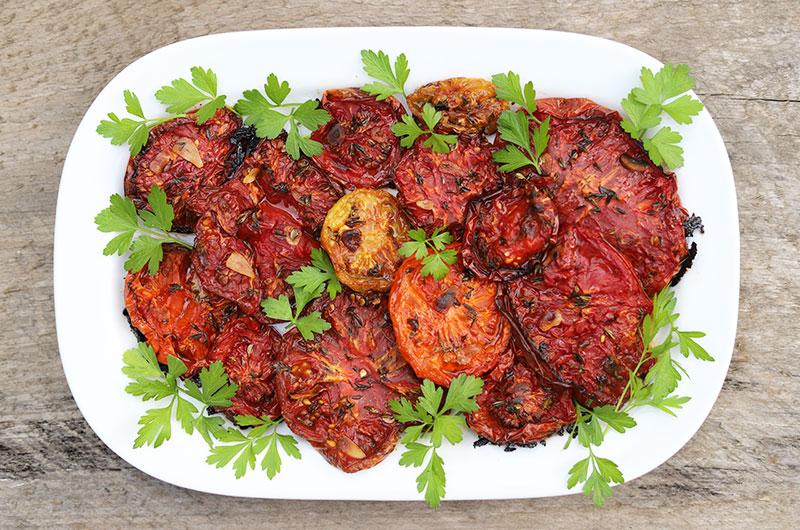 We're coming off the Fair here, which means we suddenly have the urge to start pickling and preserving, freezing and canning. And in my case, that means roasting and freezing, as in the Slow-Roasted Beefsteak Tomatoes above (a whole different technique from Quick-Roasted Tomatoes).
Putting stuff "up" is a Vineyard thing; we can't help ourselves. In the darkest days of winter, reaching into the pantry for a taste of summer is a real mood-booster.
But we also have to put dinner on the table, right? So before I inundate you with preserving ideas, I'm offering a couple of meaty mains that should sustain you while you're otherwise occupied putting up the harvest.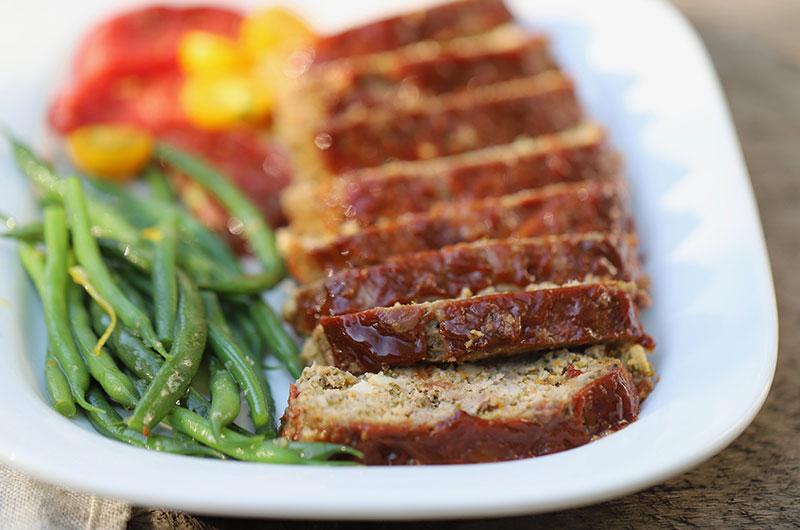 The first is meatloaf. I know, I know, it seems like it's a little early for meatloaf, but this Glazed Market Meatloaf has some vegetables in it (of course!) and feta cheese and a tangy glaze. It's also delicious cold or at room temperature, sort of like Vineyard pâté.
Nothing is more Vineyard-y than local lamb, and I have a few suggestions for how to shop for it. If you come home with a different cut than the one you set out to buy, this recipe for Grilled Rosemary Garlic Lamb gives you grilling directions for both loin chops and a boneless leg —and a versatile sauce to use as a marinade with the leg or as a sauce with the chops.
What to serve with the lamb and the meatloaf (other than fresh or roasted tomatoes, of course!)? Two ideas: First, a simple dish of steamed Garden Green Beans with Lemon Oil. (You can make an easy lemon oil or buy a deeply flavorful Lemon Extra Virgin Olive Oil from LeRoux.)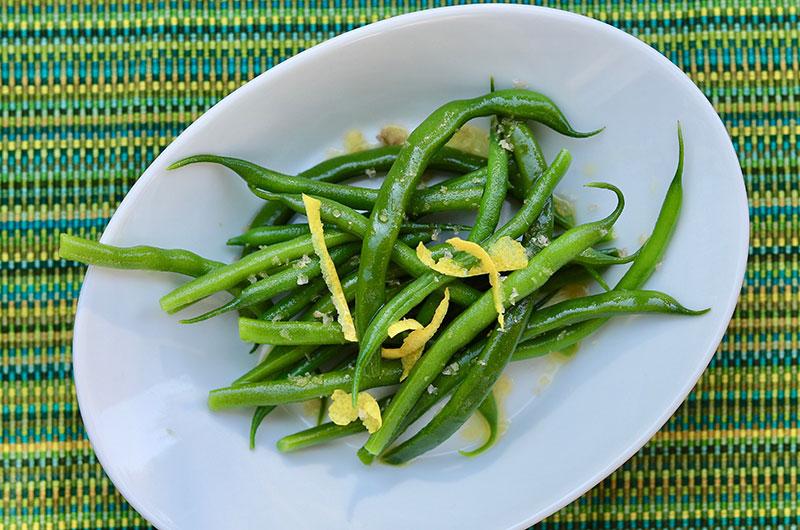 Secondly, potatoes, of course. We really like this New Potato, Greens, Garlic and Chickpea Crush. This version has chorizo in it, but leave it out and you've got a great vegetarian supper.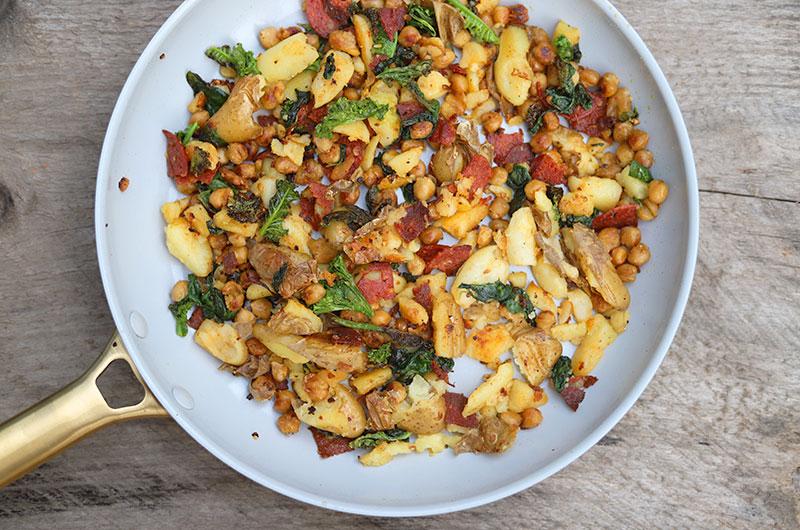 So about that preserving. Maybe this is the year you try canning. If so, Cathy Walthers' great guide to canning is right here. It includes instructions on how to can whole tomatoes, and links to some recipes perfect for canning, like Hot Peach Chutney.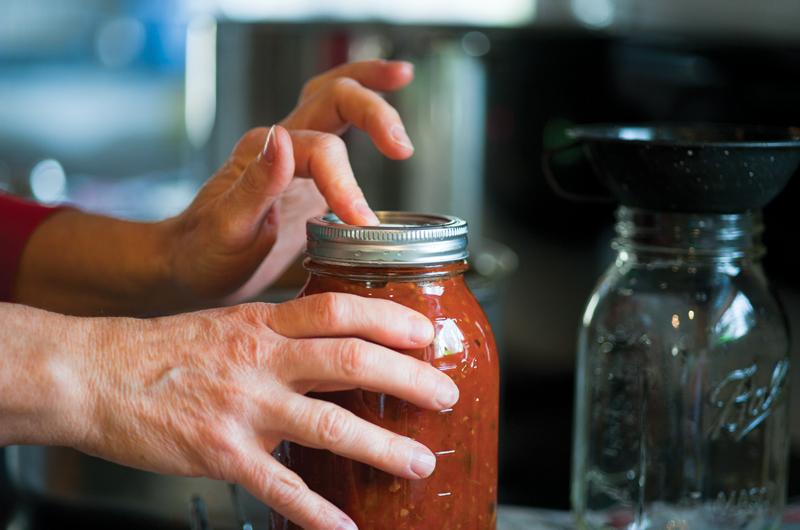 If you want to can tomato sauce (or just make tomato sauce, which can also be frozen), here's a recipe for Vineyard Fall Tomato Sauce.
Also be sure to check out Sarah Waldman's 10 Ways to Preserve Fall Produce.
No canning required for two quick approaches to pickles: To make refrigerator pickles, pour a hot brine over raw veggies and aromatics, cool and store in the fridge for several weeks. It's a great way to extend the life of corn, hot peppers, cukes, carrots, and cauliflower. Or follow this method for "instant" pickles to tame radishes, onions and cukes in just a few minutes.
We're excited about some new features coming in the next couple of newsletters, but in the meantime keep sharing this newsletter with your friends, and be sure to follow us on Instagram @cookthevineyard.