Salmorejo is a simple warm-weather soup from Spain. It is similar to gazpacho, but is thickened with crusty bread and does not contain diced vegetables in the soup, although they make a nice topping.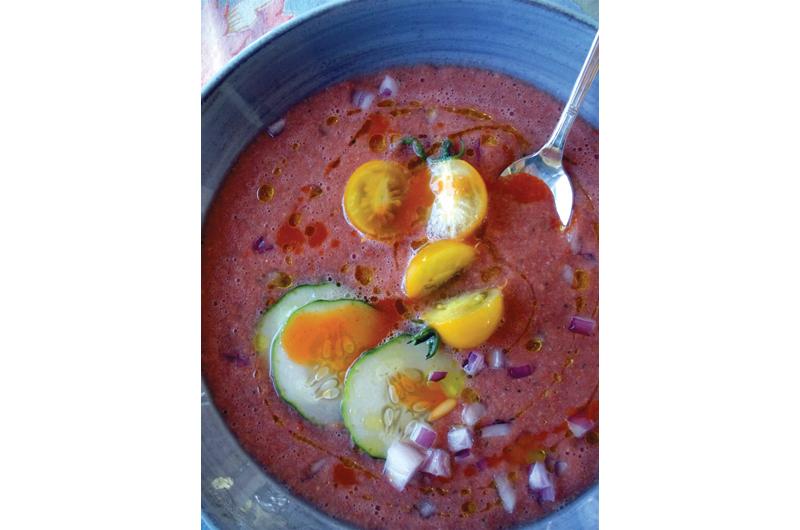 Serves 2–3
2 slices of crusty bread
3 large tomatoes, odd spots cut out and the remainder roughly chopped
½ cucumber, roughly chopped
2 garlic cloves, roughly chopped
2 tablespoons red wine vinegar
1 tablespoon extra virgin olive oil
1 teaspoon kosher salt
1 jalapeño, roughly chopped (optional)
Toppings: Finely minced red onion, sliced cucumber, halved cherry tomatoes
1. Tear the bread into chunks and soak the pieces in a shallow bowl of water for about a minute.
2. Remove the damp bread, give it a gentle squeeze, and add it, along with the tomatoes, cucumber, garlic, vinegar, oil, salt, and jalapeño (if using) into a blender.
3. Blend until smooth. Pour the soup into bowls and top with red onion, cucumber, cherry tomatoes, and an extra drizzle of olive oil.