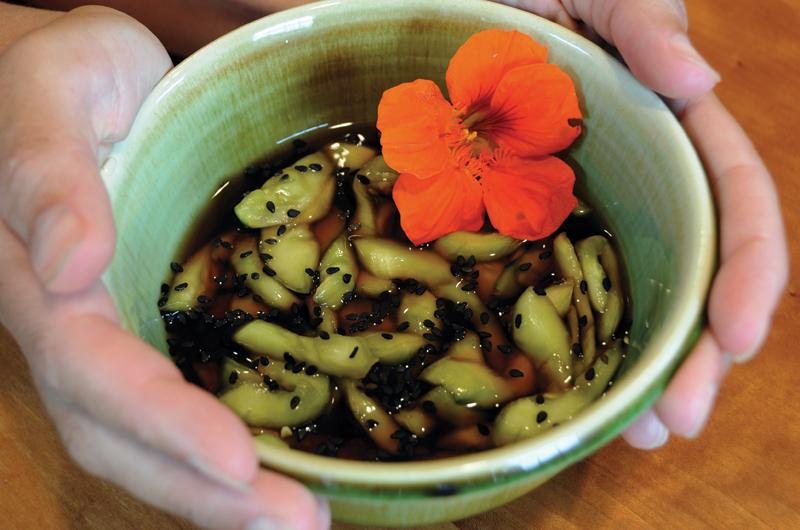 For years, Susan has been making this recipe, adapted from Gourmet, June 1998. "Japanese pickles are something I couldn't get enough of in Kyoto," says Susan, who visited there in the nineties. "So when I had piles of cukes and saw this recipe – bingo!"
Serves 4 as a side dish
2 English or 4 regular cucumbers

1 tablespoon coarse salt

1/4 cup Sherry vinegar or rice vinegar

1 tablespoon dark soy sauce

1 tablespoon sugar, or to taste

2 teaspoons black sesame seeds (optional)
1. Peel and seed cucumbers and diagonally cut into 1/8- to 1/4-inch-thick slices. In a colander set over a bowl, toss cucumbers with salt and drain 30 minutes. Rinse cucumbers well and pat dry.
2. In a medium bowl, toss cucumbers with vinegar, soy sauce, and sugar. Chill until ready to serve. To achieve a more "pickled" result, allow the salad to chill for a few hours before serving. Sprinkle with black sesame seeds, if using, just before serving.
This recipe was originally published with the article, Home-Grown Veggies.