I have a big problem. A big bean problem, that is. Overgrown, overweight green beans. I went away for a week, and then ignored the garden for a few days when I got home. Not smart. By the time we went out to pick, the Fortex pole beans were a foot long and had multiplied like bunnies. Eventually we picked almost five pounds!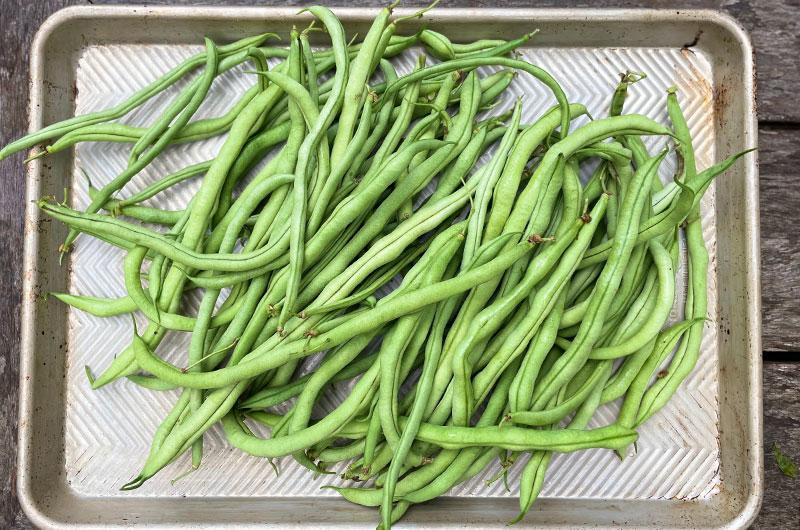 The good news is that they still have plenty of flavor, even at this size. The trick is to dice them into little pieces, which automatically turns them into handy little nuggets for stir-fries and sautés.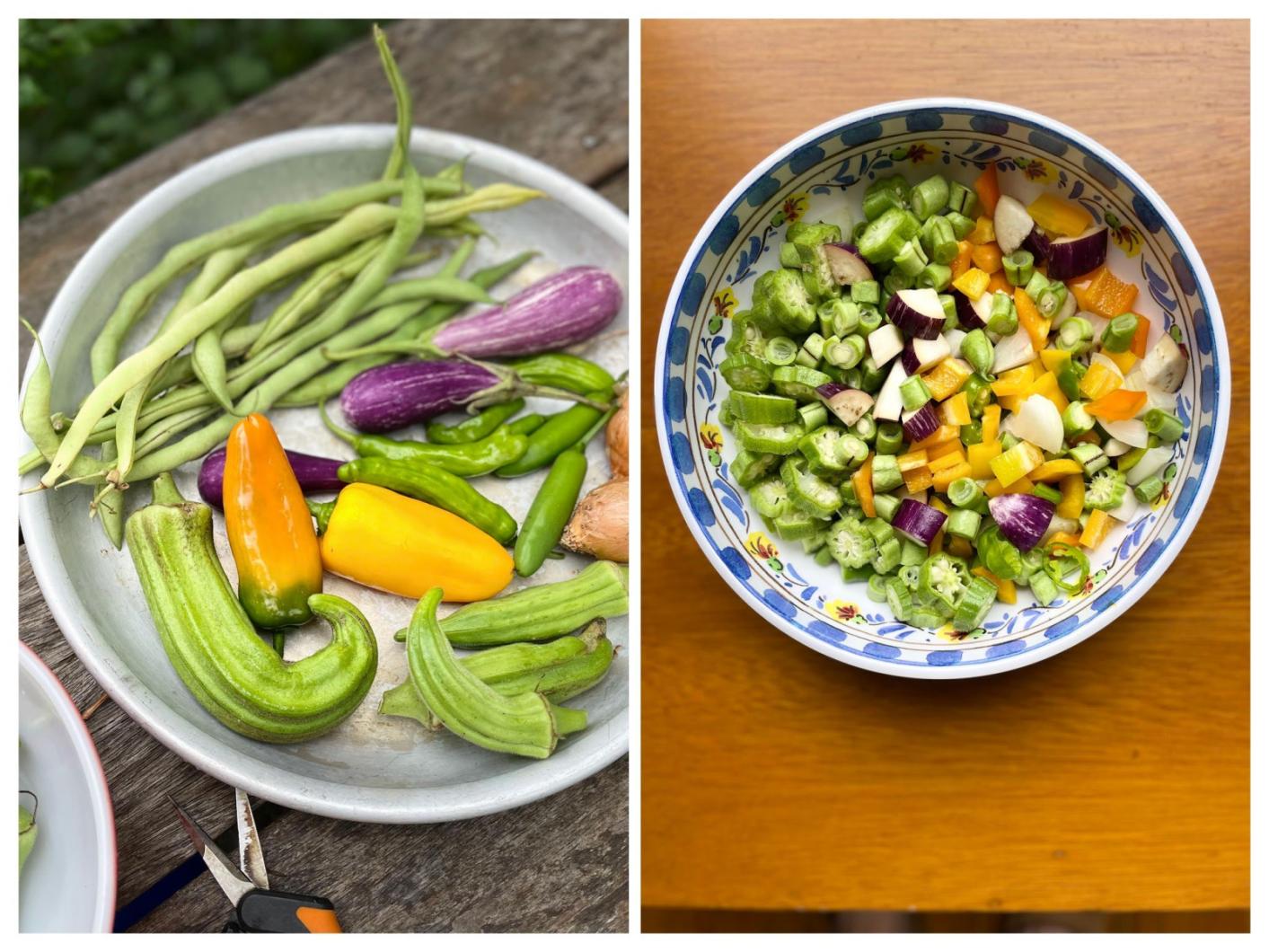 In fact, I'm doing this with all the other veggies I'm bringing in from the garden – Fairy Tale eggplants, Lunchbox peppers, Shishito peppers, onions, and okra. Yes, okra. Cut into small pieces, all these veggies cook at about the same rate in a hot pan, making them ideal additions to a late summer version of Veggie Fried Rice, which I made today.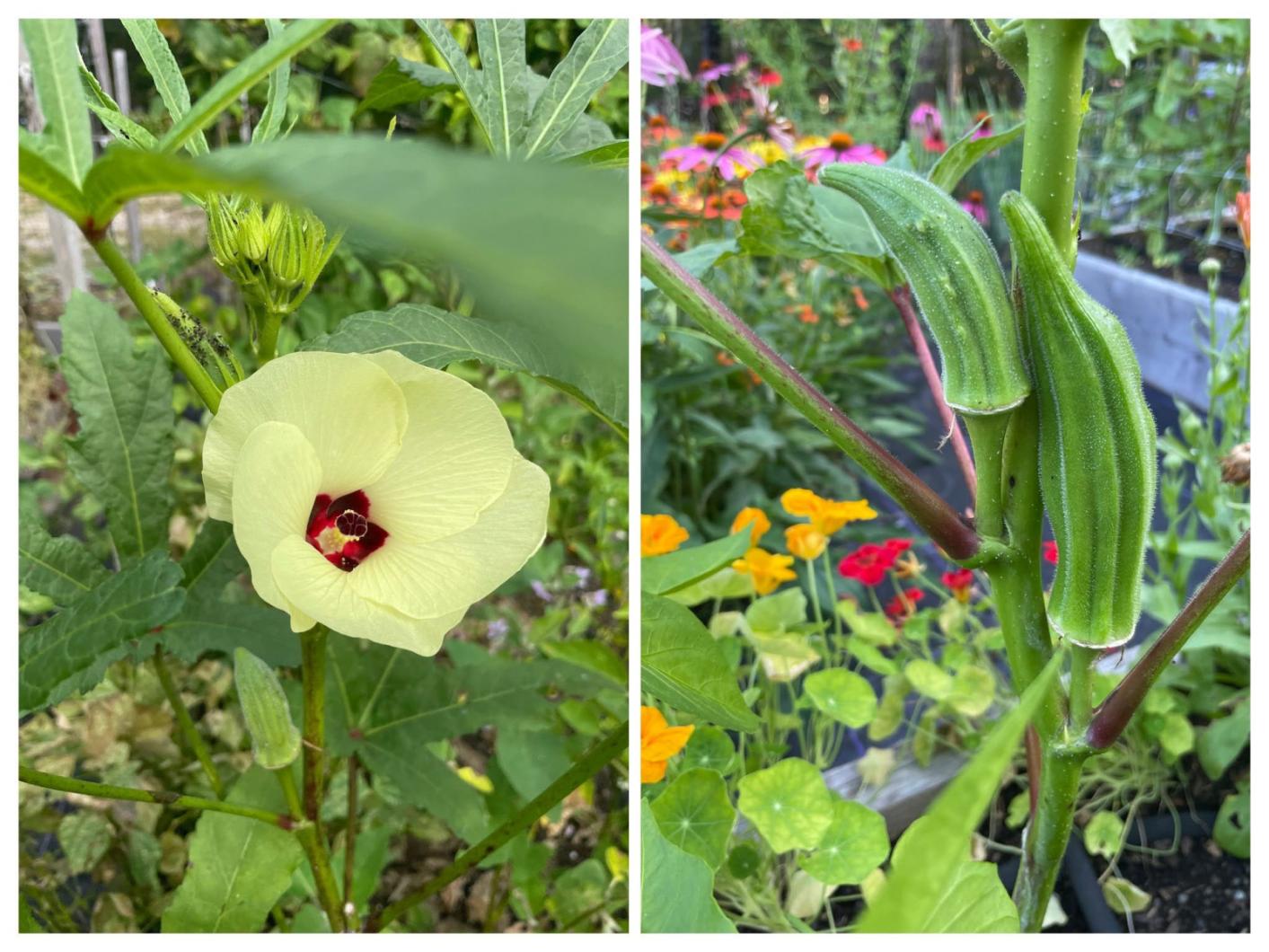 All summer I've been trying to find a way to sneak okra into a Cook the Vineyard recipe, so my latest version of Veggie Fried Rice is a win-win: green beans and okra. Many people think okra can only be added to soups or braises – or fried – because of the sticky substance inside. But if you slice okra and sauté it, the stickiness disappears. And it tastes like – you guessed it – green beans. It's fun to grow and the tall plants produce the most gorgeous flowers.
But you don't have to use okra in the fried rice, I promise. It's just a suggestion. Use any crisp veg, including corn, which I forgot to add into mine today. Or use this recipe for Gingery Fried Rice with Broccoli or Asparagus for yet another variation. You can add a bit of shrimp to that.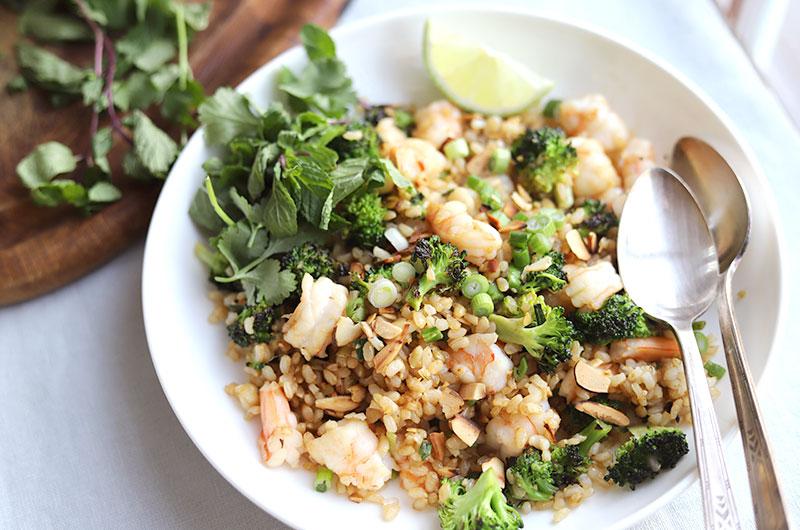 Rice has been on my mind as a sort of bridge to fall comfort food. Short grain brown rice is my favorite type and I cook it using the easy pasta-boiling method, which keeps the texture firm. I don't do it much in the summer, but come fall, it's part of my weeknight cooking strategy because I make a batch on Sunday and use the rice throughout the week. I can change the character depending on what direction I go. A Mushroom Melange with Short Grain Brown Rice, Parmigiano, Lemon, Parsley, and Toasted Almonds is one flavorful take.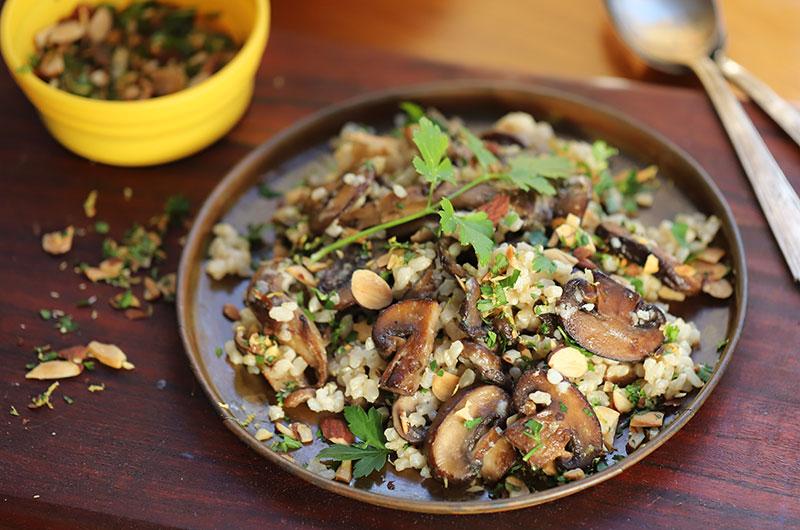 But it's not always all about the brown rice. I thought this Curried Rice Pilaf with Peas, Crispy Shallots, Almonds, and Coconut might be nice for Rosh Hashana.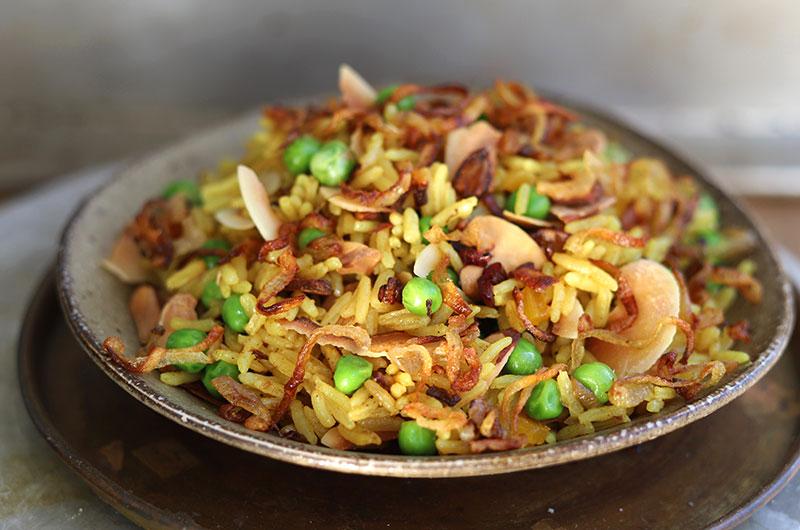 Maybe serve that with Mickey's Chicken...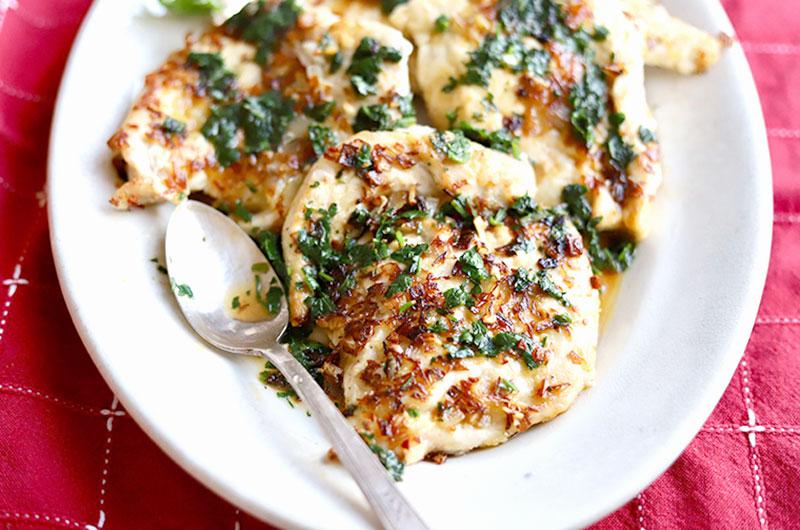 ...And Pomegranate-Honey Carrots.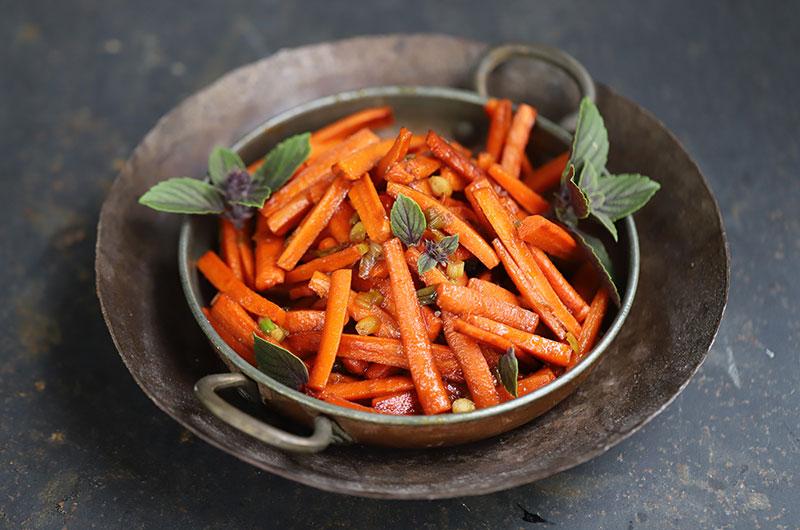 With Apple Brownies for dessert. FYI, I've seen local apples at Grey Barn, Whippoorwill and Ghost Island.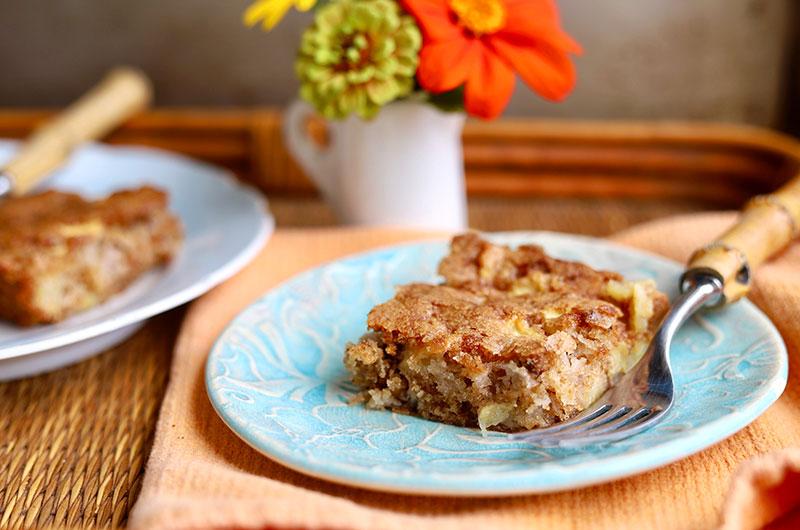 Hey, speaking of late summer/early fall rituals, my friend Steve Durkee, Vineyard Gazette art director, has been up to his usual tricks, foraging for beach plums (a few weeks ago – they were early) and grapes (this week). He's pretty coy about his sources, but he's very generous with his jams and jellies. If you get your hands on some Concord grapes, you could try your hand at making Sarah Waldman's recipe for Concord Grape Jam.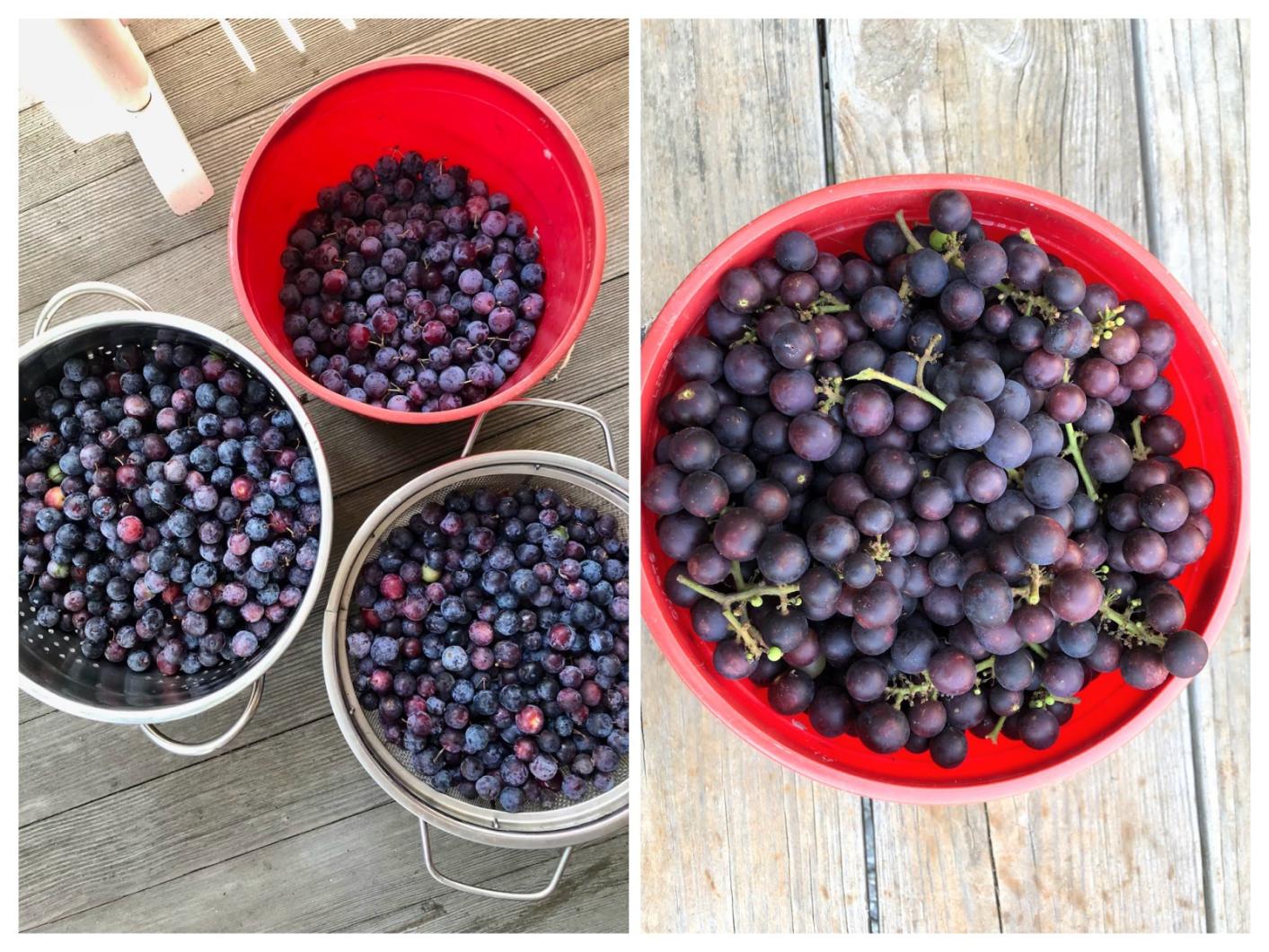 Hope you are savoring all the September goodies, and I'll see you on Instagram @cookthevineyard. Happy September!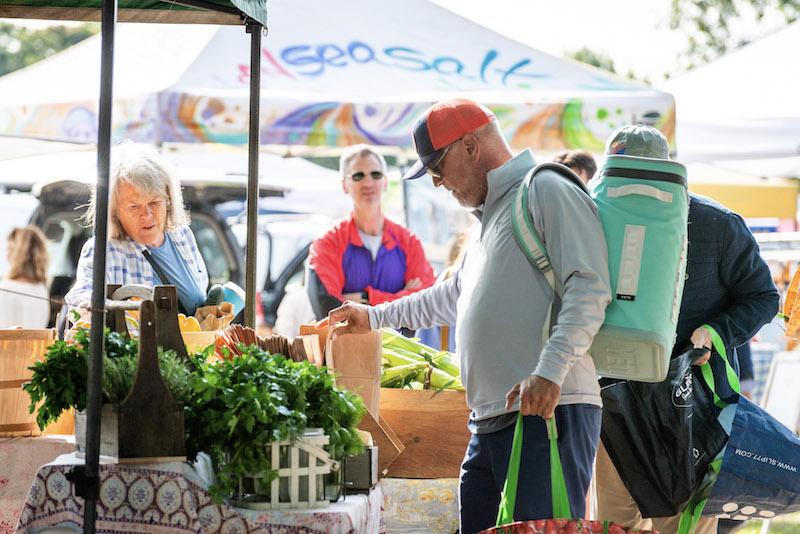 If you're looking to make a dinner reservation or wondering which farm stands and markets are open, visit What's Open on Martha's Vineyard for regularly updated listings.
NOTE: This weekend, there may be unexpected closings or postponements due to potentially high winds from Hurricane Lee moving north. Be sure to check vineyardgazette.com and The Complete Martha's Vineyard Calendar for updates.