A visit to New York City can mean many things: a Broadway show, a museum, a walk through Central Park, or an armful of shopping bags. For me, a visit to the city focuses on new food experiences. A recently hot food trend in the city is specialty bakeries, and I spent the last two weekends discovering four of them in post-Covid Manhattan. The term bakery is misleading; forget muffins, cupcakes, and tables cluttered with laptops. These pastry shops are the creations of bakers and pastry chefs focused on infusing new flavors into classic confections, from cream puffs and tarts to cookies and sourdough loaves. Each one offers a different experience, but whether you're starting off your day, looking for a midday bite, or ready for an afternoon snack after walking the city streets, you'll find these stops to be both comforting and indulgent at the same time. I hope you'll have a chance to try these four fantastic options on your next trip to Manhattan.
Travel note: JetBlue offers a full schedule of direct flights from Martha's Vineyard Airport (MVY) to JFK and LGA until October 31st. A more limited schedule begins November 1st.

Maman
16 locations in Manhattan
Hours generally 7:30 a.m. to 6 p.m. (kitchen closes at 4 p.m.); all locations open 7 days a week
mamanusa.com
@_mamannyc_

Founded by husband and wife team Elisa Marshall and Benjamin Sormonte in 2014, Maman is a Francophile's dream, with 16 locations to get a sweet or savory fix. The crisp blue and white French-country interiors are a welcome sight, with classic French food options like a daily quiche, homey soups, and tartines on seeded sourdough (as well as a very American breakfast sandwich topped with homemade bourbon bacon jam).
At Maman, there is something delicious for every vegan, gluten-free, and allergy-prone eater in your group. Order a coffee with a croissant to go or sit down at a communal table for breakfast, brunch, or lunch and a perfectly curated kid's menu. Don't miss the lavender hot chocolate or the Nutty Chocolate Chip Cookie — packed with macadamia nuts, walnuts, and almonds — named one of Oprah's "Favorite Things," and for good reason. Treats featured in top photo.

Lysée
44 E. 21 Street (between Broadway & Park Avenue South), New York, NY
Open Wednesday - Sunday, noon to 6 p.m.
www.lyseenyc.com
@lysee.nyc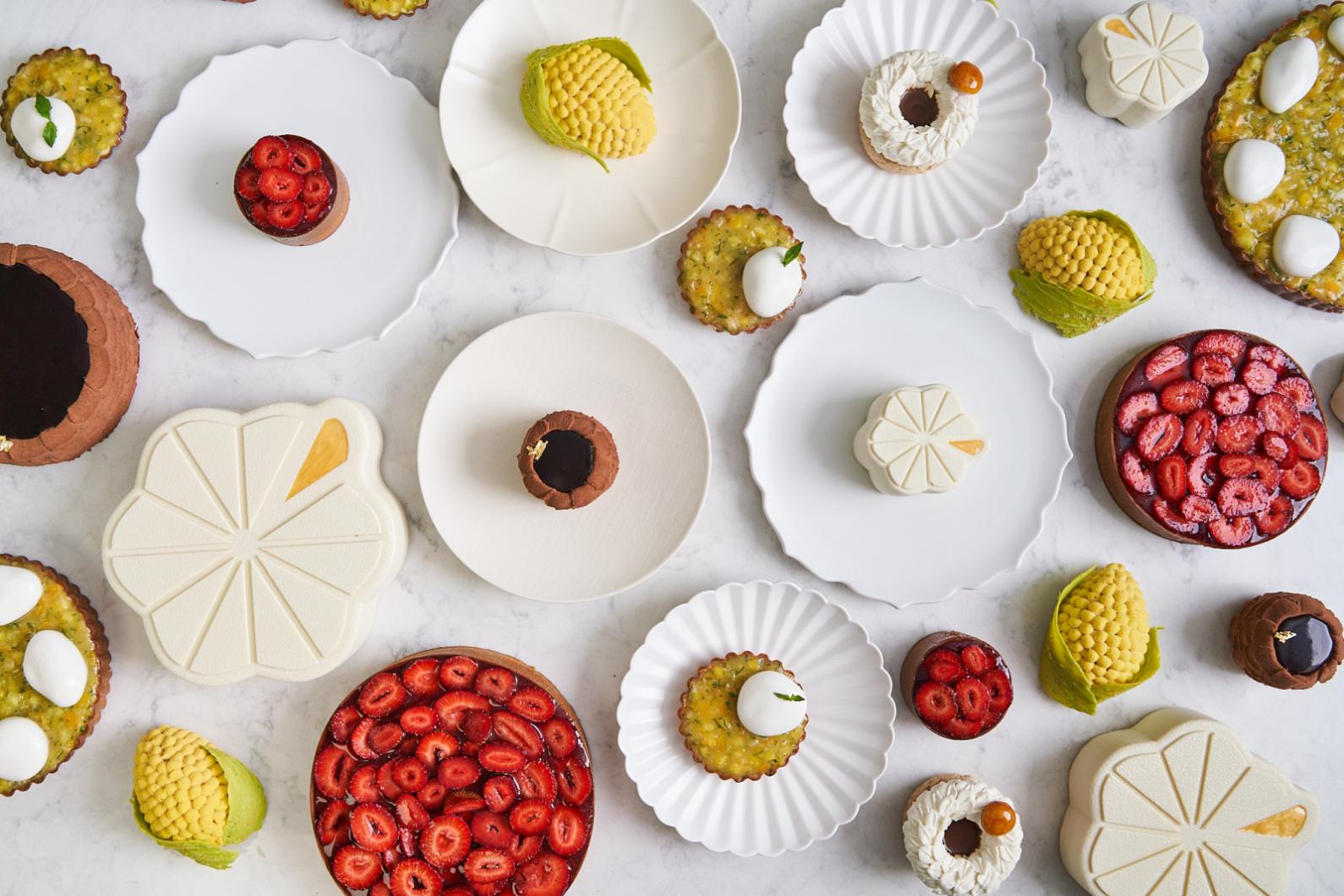 Imagine a museum, a boutique, and a French patisserie and you've captured Lysée, a self-described "Gallery of Confections." Opened by renowned pastry chef Eunji Lee in the Flatiron District in July 2022, the creations represent her love of edible art and combine the artistry of Korean pastry and the flavors of France and New York City. The pastries are literally as good as they look.
Eunji's signature creation is the Corn Mousse Cake, with a sablé base, corn mousse, and grilled corn cream. It resembles an ear of corn. (It sells out within an hour of opening, and tastes like vanilla pudding meets buttered corn, with a subtle crunch.)
But my favorite is the V.I.C.: Very Important Chocolate Cake, a lighter-than-air take on chocolate cake with layers of chocolate cremeux (a bit like a chocolate pastry cream) and sponge cake, Timut pepper dark caramel, and dark chocolate mousse.
For a true confection lover there is no better place in New York to spend your money and calories. (Both are worth it!) Book a reservation for an elegant table-service experience or take a box of treats to go (called Gâteaux de Voyage), that includes rich chocolate shortbread cookies and teddy bear-shaped madeleine cookies. The homemade brown rice-based Lysée Signature Milk, coffee drinks, and Korean tea selection are just as delicious as the pastries.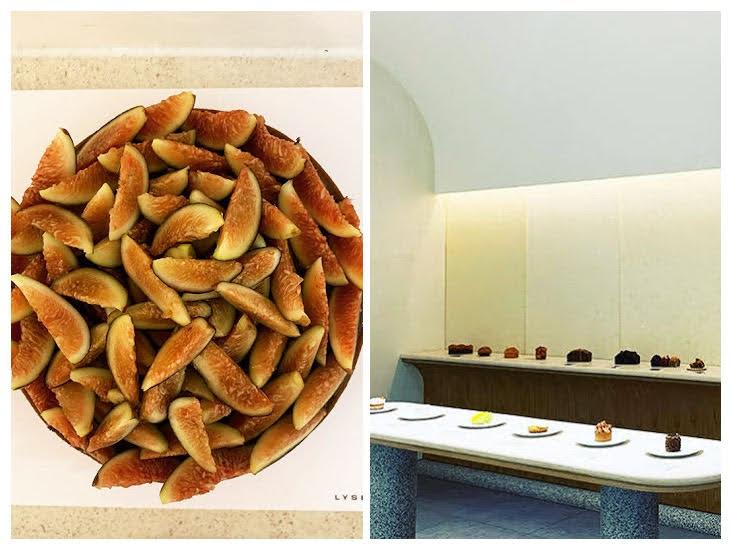 Librae Bakery
35 Cooper Square (at E. 6th St.), New York, NY
Monday to Friday: 7:30 a.m. to 4:30 p.m.; Saturday and Sunday: 8 a.m. to 5 p.m.
Libraebakery.com
@libraebakery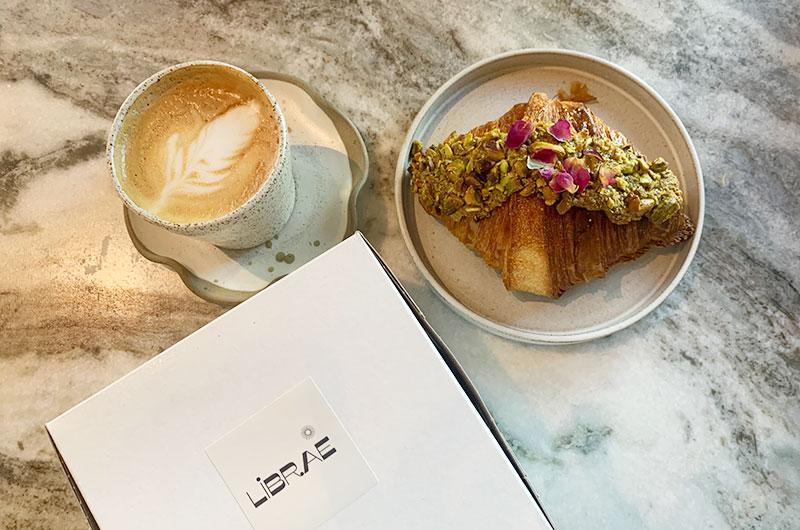 Opened in the East Village in May 2022 by Dona Murad Michel, Librae combines Middle Eastern flavors with Danish baking techniques. The result is a glorious range of sweet and savory: don't miss the rose pistachio croissant, the za'atar labneh morning bun, sesame and marzipan twist, or one of their tangy sourdough loaves. Or get a slice of the Basque cheesecake — with a perfectly caramelized top and gooey interior — to pair with a cup of their spectacular coffee. The spare yet welcoming space has a few indoor tables and benches and there are outdoor tables as well. It's a convenient walk from NYU and NoLiTa and a must-visit if you're ready for something more interesting than a plain croissant.

Barachou
449 Amsterdam Ave. (between W. 81st & 82nd St.), New York, NY
15 8th Ave. (between W. 12th St. & Jane St.), New York, NY
Both locations open 10 a.m. to 6 p.m., seven days a week
barachou.com
@barachounyc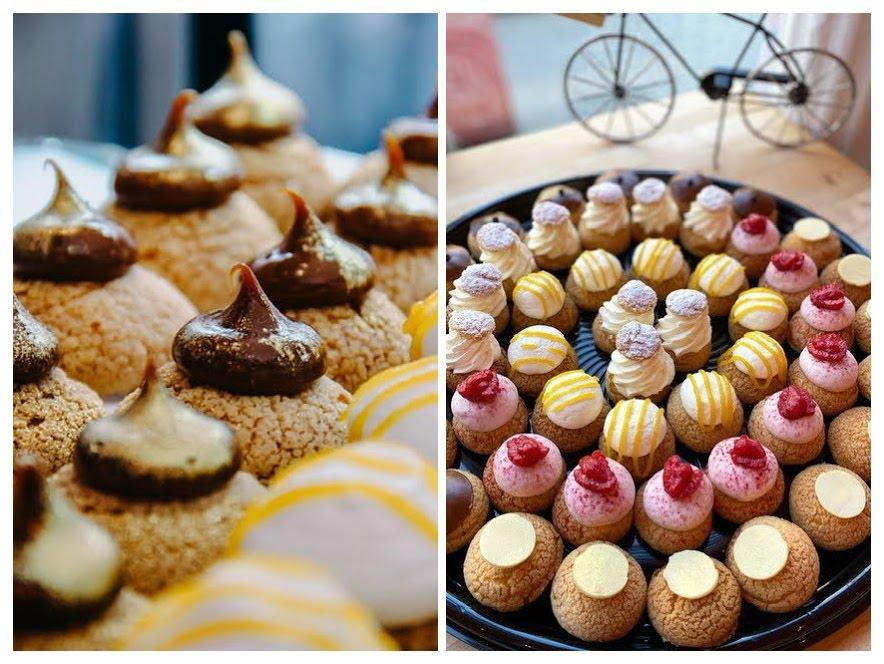 Parisian-born entrepreneur Rebecca Tison opened her first cream puff bar in 2019, with 12 different flavors ranging from traditional French (whipped cream, chocolate) to modern (passion fruit, dulce de leche). (Instagram followers can see the cream puff flavor of the day.)
Served in portions of 1, 3, 6, and 12, the colorful, fluffy cream puffs are a one-bite wonder. A sublime lemon meringue tart, a Paris-Brest (a large choux base filled with hazelnut mousse and hazelnut praline), and classic French seasonal fruit tarts round out the sweets.
Savory lovers: you'll want one of the fresh baguettes or one of the much-loved cheddar and olive bread loaves. Both locations offer coffee and drink options, and the Upper West Side location has sidewalk tables and is an easy walk from the American Museum of Natural History.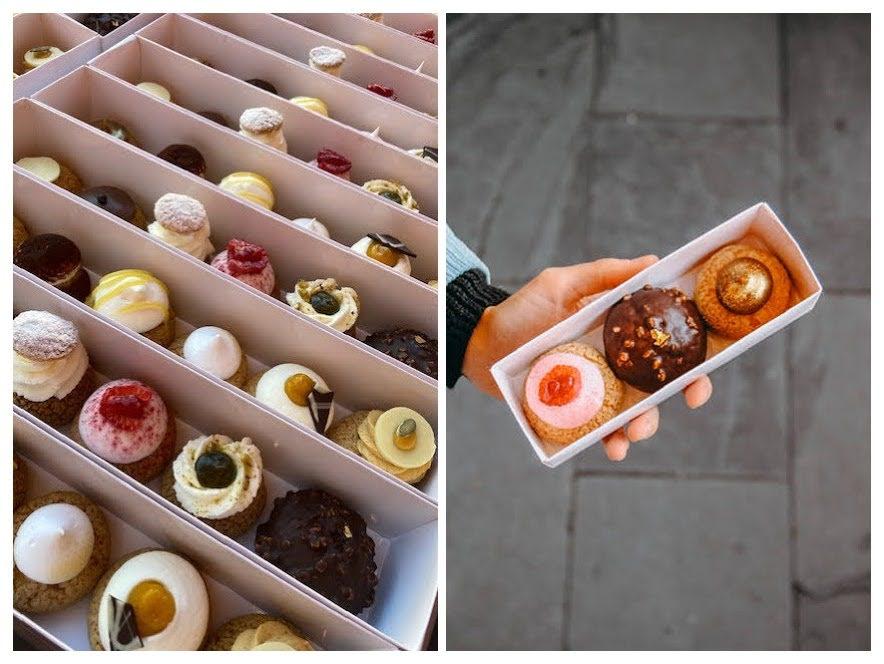 ---

Laura Holmes Haddad is a foodie and writer living in West Tisbury.